Inspired by Shanghai's late night bars, Mr Hao opened on Dominion Road in 2020 to exultant success. With plenty of sharing plates (and spice) to go around, the modern Chinese eatery has become a hot spot for after-dark get-togethers. Now co-founders Paul Wong and Julian Diprose are shaking things up on the North Shore, bringing a vibrant night scene to Albany.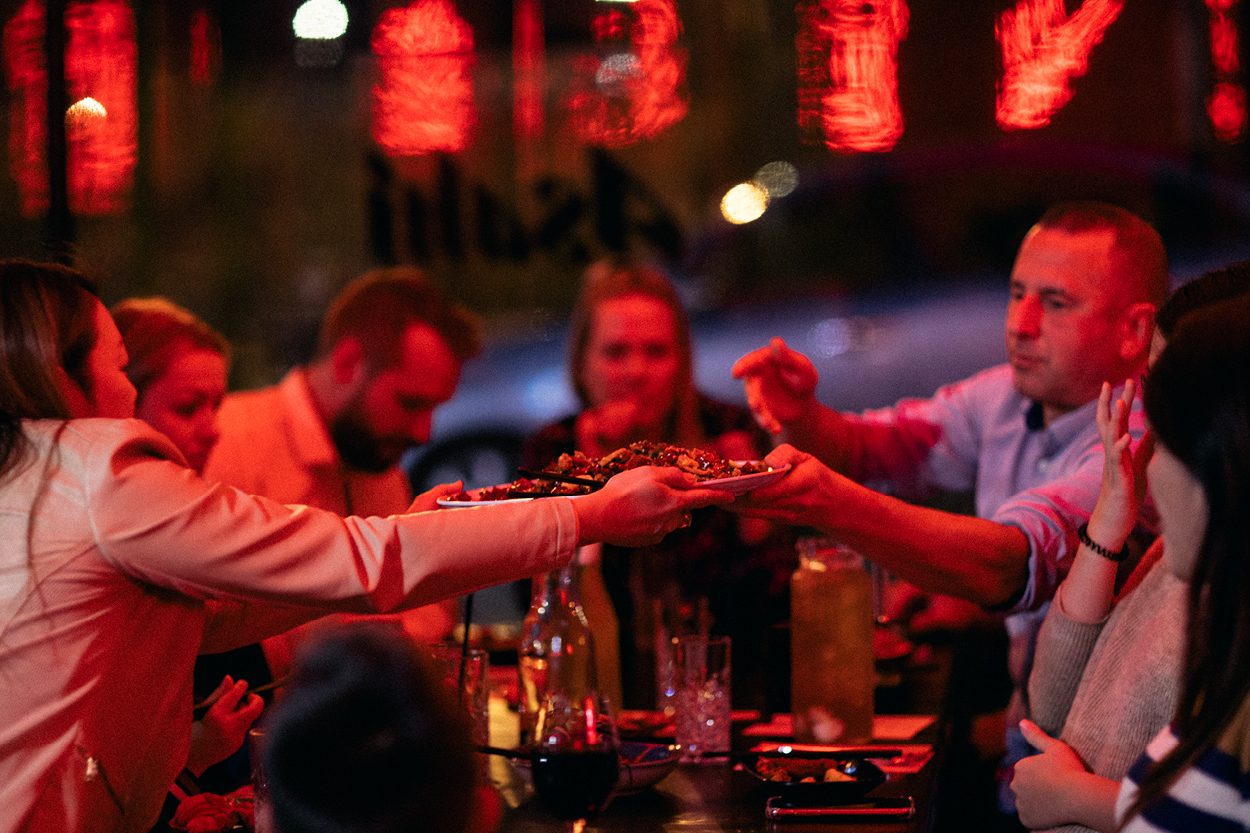 "We are brought up on the North Shore and we live on this side — we realised there aren't a lot of late-night options or places," says Diprose. "We wanted to bring a concept closer to home."
While the dynamic black and red fit-out is close to the original on the other side of town, the menu has been switched up. New dishes include candied chilli chips, a spicy ginger and spring onion seafood platter, seafood zhou rice congee, spicy shredded melon salad, scallops with vermicelli and broccoli with golden broth. All pair well with beer and cocktails.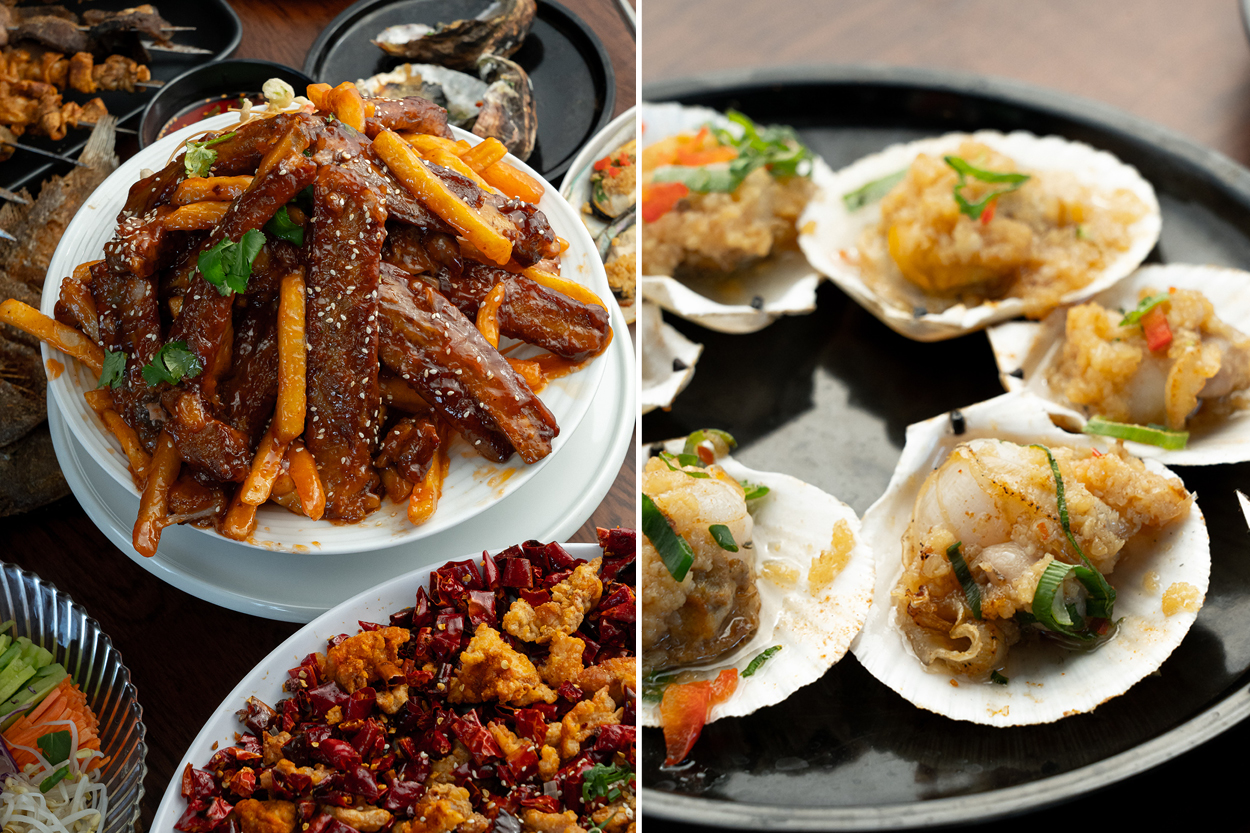 The head chef here — Peirong — is from Guangzhou, and some of his plates will be Cantonese-inspired. The new star dish sees 1kg of sweet and sour pork ribs served in a crispy noodle basket. It will also come in a spicy Szechuan option, to rival Mr Hao's scorching chicken wing dish on Dominion Road.
The new opening is a full-circle moment for the co-owners who have searched high and low to bring delicious dining options to local outposts. "It feels like coming home," says Diprose. "Back to the part of Auckland where I was born and bringing new concepts that I have learned from my time overseas to my family, old friends and neighbours."
Is there a new opening you believe should be on our radar? Let us know at [email protected]
Opening hours:
Weekdays: 5pm — 12pm
Friday & Saturday: 5pm — 2am
Mr Hao Albany
2/252 Oteha Valley Road
Albany