"An ice cream a day" might be our summer mantra, but this frequency can make it necessary to branch out from the typical flavours. From gourmet gelato to classic cones, these are the scoops to seek out.
One of our favourites has to be Duck Island's Salted Caramel & Cacao Crumb flavour, perfectly sweet with a moreish hint of salt, finished with clusters of cacao nib crumbs generously layered throughout to give it a bit of chew and texture.
Miann's Pistachio, Honey & Baklava is a fragrant treat that sees candied pistachio praline and smashed baklava rippled through a pistachio-based gelato.
Little Lato takes nuttiness to a whole new level with its indulgent (and award-winning) Peanut Butter Chocolate flavour — and, it's even dairy-free so plant-based eaters can also enjoy a scoop or two. 
An absolute institution in Warkworth, follow a stroll around Matakana with a cone from Charlies Gelato. The Black Doris Plum Sorbetto is heavenly, and they recommend a pairing with their best-selling Dark Chocolate. You don't have to tell us twice.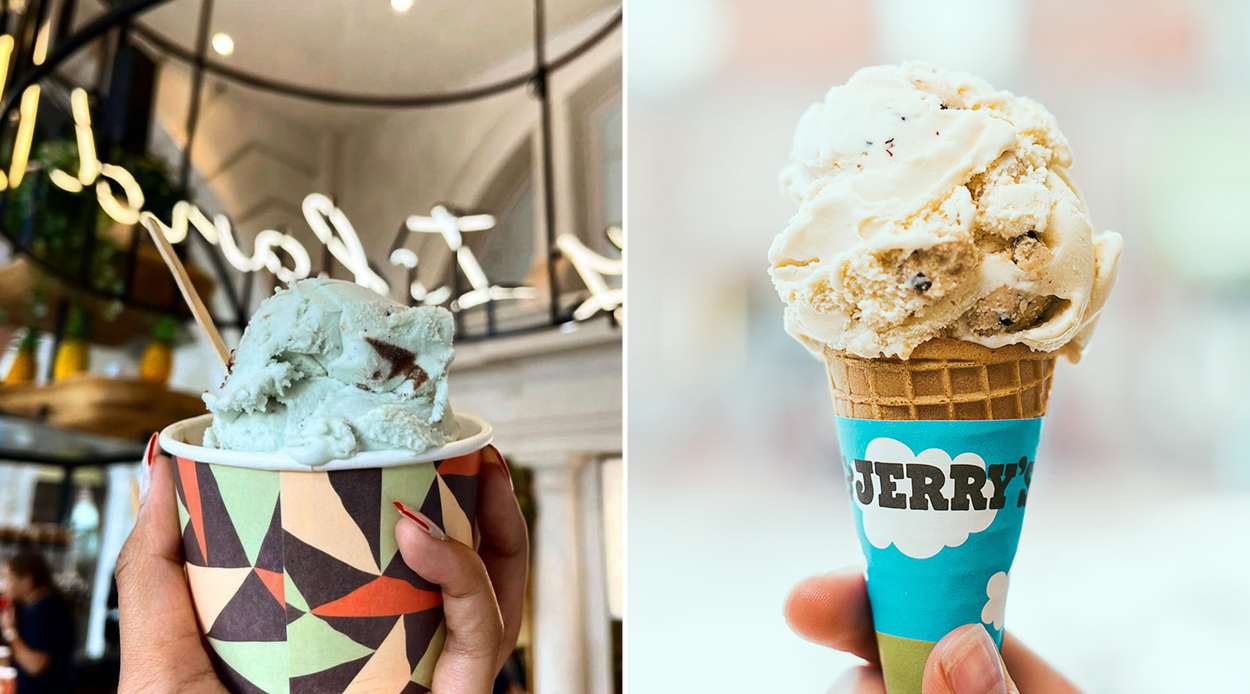 If you're seeking a classic scoop, the fresh mint with chunky shards of bittersweet dark chocolate from Island Gelato is unbeatable.
Operating under the philosophy that 'normal ice cream is boring', head to Giapo for something a little less vanilla. The Coconut Chocolate Cookies and Cream is always a winner — another excellent vegan flavour, but you'd never know it thanks to how creamy it is.
One for the seasoned sugar fans that love a bit of extra buzz, Ben & Jerry's Coffee Coffee BuzzBuzzBuzz flavour comprises a base of coffee ice cream with espresso bean chocolate chunks.
Take a trip down nostalgia lane at Browns Bay's iconic gelato parlour, Penguino — renowned for its cotton candy flavour.
Heading to Muriwai for a beach day? Stop off in Kumeu at Phil Greig Strawberry Gardens for real fruit ice creams and smoothies. Generously sized even if you order the smallest version, our favourite is always a frozen yoghurt, mixed berry combo.
Summer wouldn't be the same without a walk along Mission Bay, finished off with a scoop from Movenpick. Our favourite would have to be the tiramisu in its renowned waffle cones.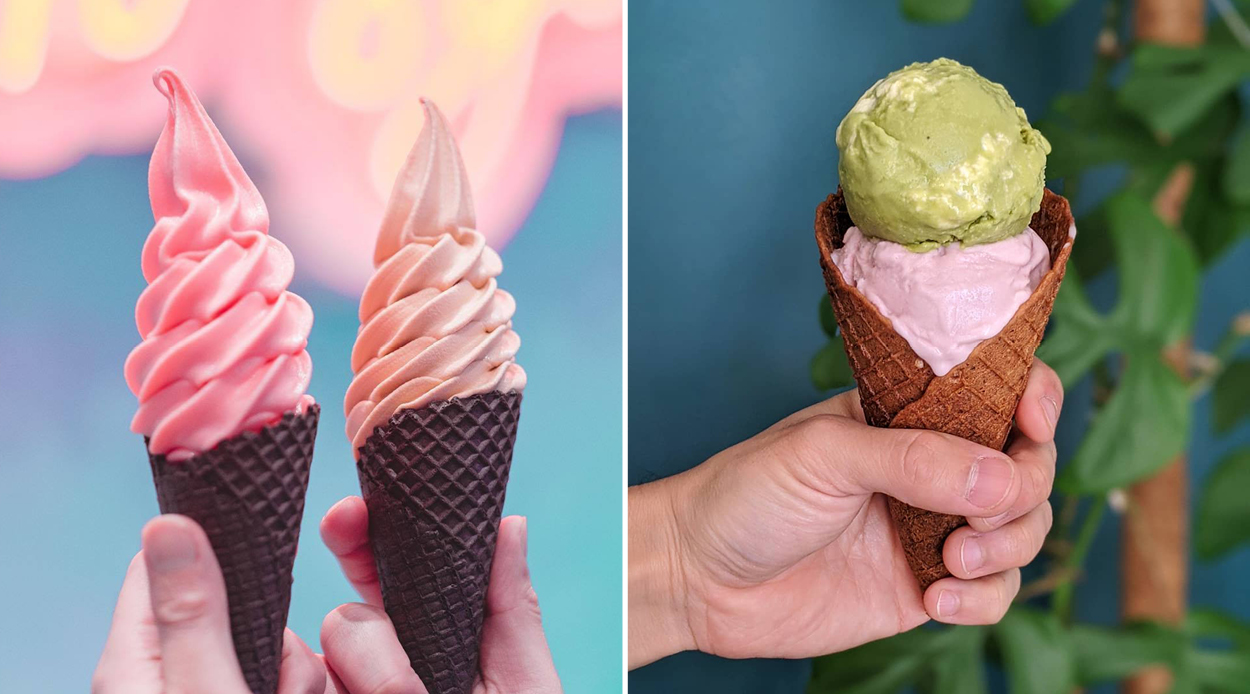 Not just your regular soft-serve, Aqua-S on Queen St laces its smooth and decadent swirls with sea salt to enhance the flavours, which change every fortnight.
Mad for matcha? Tsujiri on Lorne St and Newmarket undoubtedly serves the best matcha soft-serve ice creams in town.
You can't go wrong with a trip to the North Shore, especially when it includes a stroll along Takapuna Beach with a scoop of honeycomb gelato from Takapuna Beach Cafe in hand.
Being one of the rare remaining parlours that still offers Goody Gum Drops, Ollies Burgers & Ice Cream in Royal Oak is a firm favourite.
If you're craving a cone but like to keep things on the healthy side, Good Habit in Parnell makes all its ice creams with plant-based, whole ingredients, meaning no dairy and often lower sugar. The Lemon Poppy Thyme is tart and oh-so refreshing.