Proving the magic of an ice cream cake never diminishes, no matter what age and stage of life one might be at, Island Gelato Company's spectacular creations make for an impressive (and delicious) sweet treat to share with loved ones.
The popular gelateria, which has four locations in Auckland including a Ponsonby road store opening imminently, is renowned for its sensational scoops that use only the best ingredients in its range of 70-plus flavours.
True to form, the gelato cakes are delightful to look at and delightful to eat, with the range encompassing mouth-watering flavours like Banoffee Pie, Espresso Martini, Summer Bombe Alaska and even a vegan Chocolate Praline Crunch.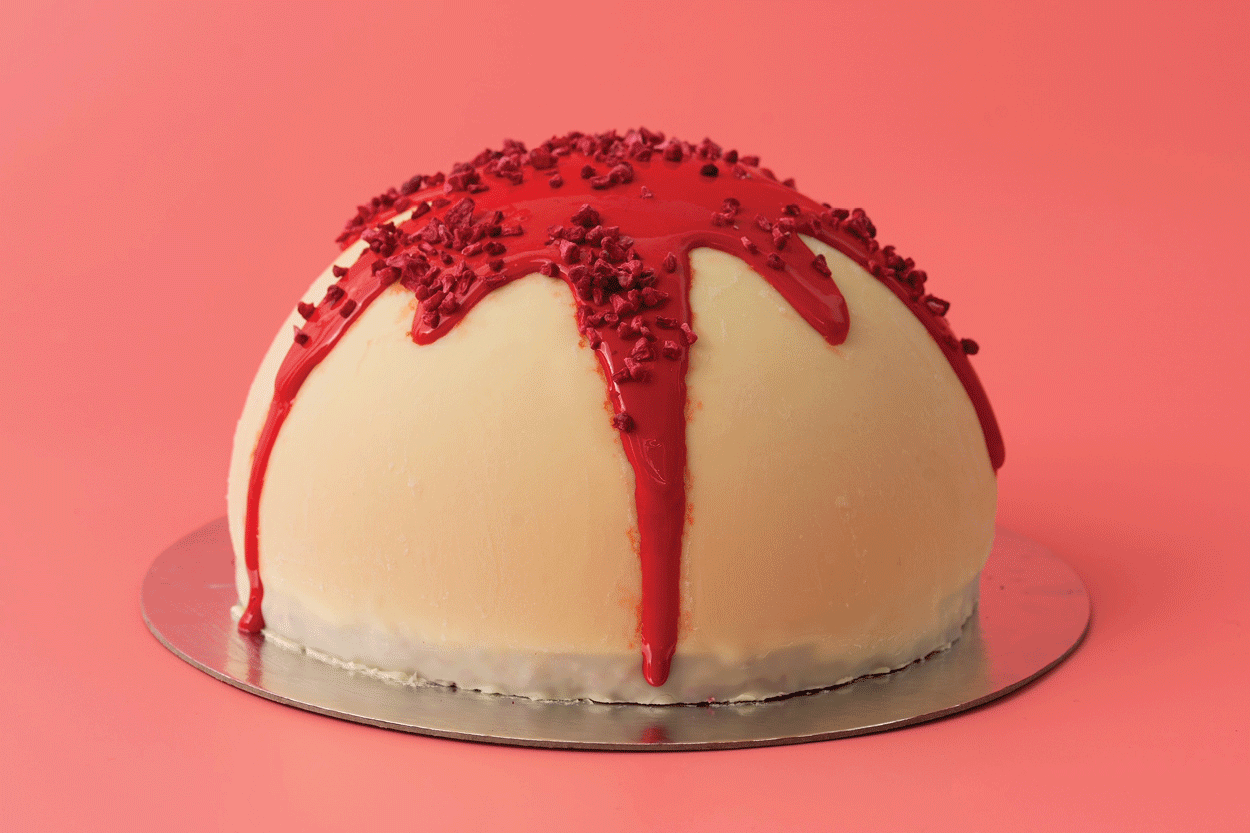 Just in time for Christmas, Island Gelato has also created two, limited-edition festive flavours that combine intricate construction and premium ingredients with plenty of whimsy. The first, cheekily named Rum Rudolph Rum, comprises gelato layers of rum 'n' raisin, hazelnut and chocolate praline, with candied hazelnuts and a rum mousse centre.
Jingle Bell Rocks, on the other hand, is a very-berry medley of gelato layers that include roast cherry jam, white chocolate and coconut flavours, plus cherry and strawberry sorbet and is finished off with a white chocolate and cherry rice crispy base.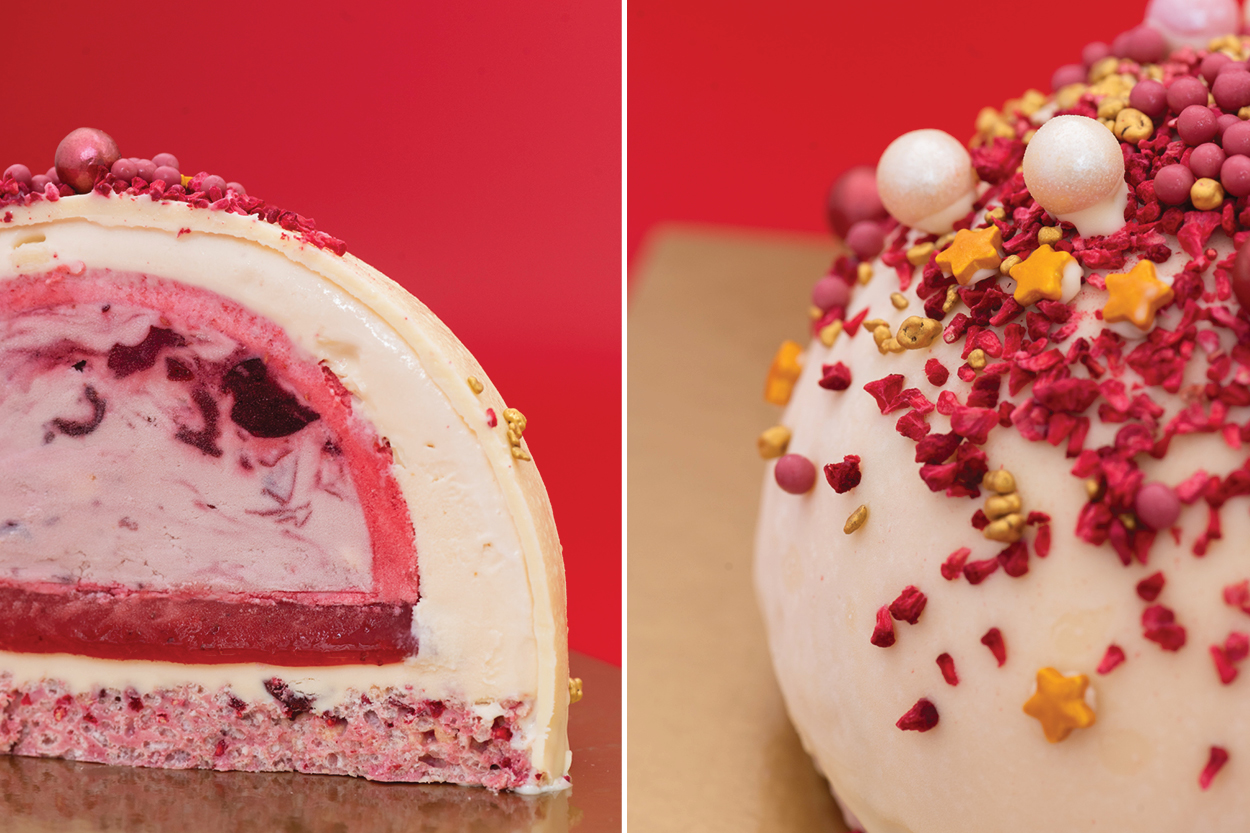 Available for pre-order from the store's website from the 6th of December, these festive gelato beauties are to be made in limited numbers while the rest of the flavour range is ongoing. We dare say you don't even really need a specific occasion to order one — when a cake looks (and tastes) this good, it becomes an opportunity for celebration in and of itself.