It's always exciting when a popular hospitality purveyor extends their reach out of the central city. Known for some of the best and beefiest (sometimes literally) hot dogs in town, Good Dog Bad Dog currently has a pop-up running in Ormiston Town Centre in new south-east suburb Ormiston.
Located 5kms from Manukau City Centre, Ormiston Town Centre is abuzz with several well-known Auckland food outlets including Bird on a Wire and Daruma Ramen, and now Good Dog Bad Dog has joined the offering — their pop-up will lead the way for a permanent store, currently being built.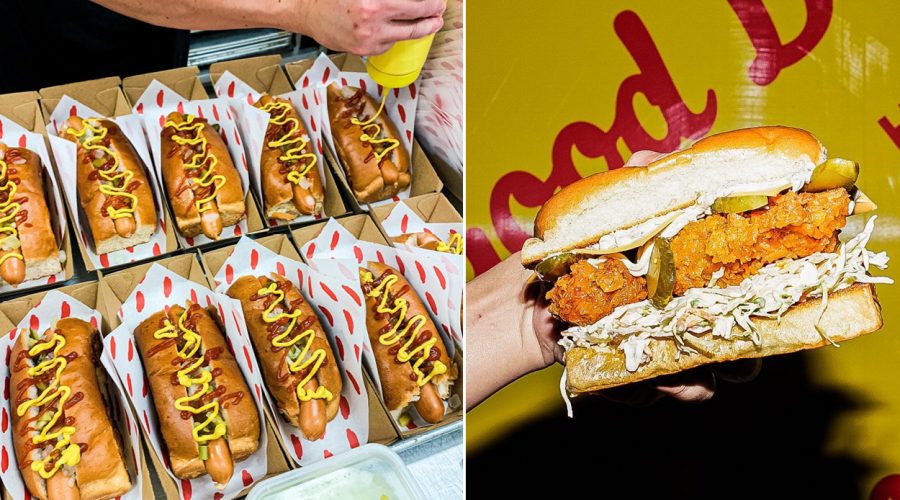 Co-founded by David Lee and Oliver Simon, who are also the masterminds behind Commercial Bay eatery Gochu (chef Jason Kim also heads up that eatery), Good Dog Bad Dog has been roaringly popular for its unapologetically decadent 'dogs. At the Ormiston pop-up, you'll find a slightly more concise menu that includes their Classic Dog along with the Chopped Cheese, a hamburger-like concoction in a hotdog bun; Chilli Cheese Dog — combining a traditional frankfurter sausage with a house-made chilli mix and cheese topping — and crumbed Chicken Hoagie. Add fluffy potato tots or fries for sides, and you're away laughing.
"We decided to go to Flat Bush/Ormiston as yum food like ours isn't as freely available outside of the central suburbs," says co-founder Simon. "It's always pretty easy to get into a central Auckland mindset when you live and work in central, and often forget that the majority of Auckland doesn't live in the CBD!"
Good Dog Bad Dog
Ormiston Town Centre
240 Ormiston Road,
Ormiston 2019