You'd never call them complacent, as the duo behind Culprit, Little Culprit, Lowbrow and Nook has just opened a sweet new coffee shop in the central city. Named Double Double, the freshly minted cafe is located right next to Elliot Stables, a java-slinging oasis in the middle of it all.
The opportunity to open Double Double came about a few months ago, says co-owner Jordan MacDonald, and what solidified it was the layout of the space when they checked it out initially. "It had great bones," says MacDonald, "with a brick wall, high stud and a banquette that we could see would be beautiful re-covered."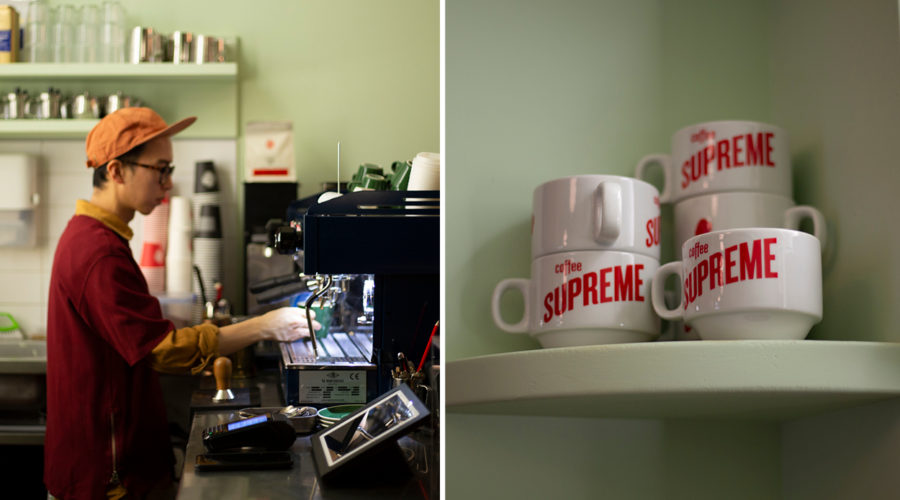 The interior is small — only around 10 seats — and there's no kitchen, meaning it's a slightly more low-maintenance affair than their other restaurants. However, they've made sure the offering is still characteristically delicious with toasted sandwiches, baked goods from Ponsonby bakery Il Forno (where Lowbrow's buns are made), Coffee Supreme coffee, and some outrageously good sweet treats invented by MacDonald and co-chef and owner Kyle Street.
Double Double's toasted sandwiches are all made with Il Forno focaccia, and you'll find flavours like Truffle & Cheese, comprising truffle salt, gruyere bechamel and mushroom paste; a mortadella, swiss cheese, rocket, red pepper and mayo iteration; chicken schnitzel with rocket, mozzarella and tomato kasundi; and grilled eggplant, red pepper jam, mozzarella and rocket. There will also be specials and the menu will likely change seasonally.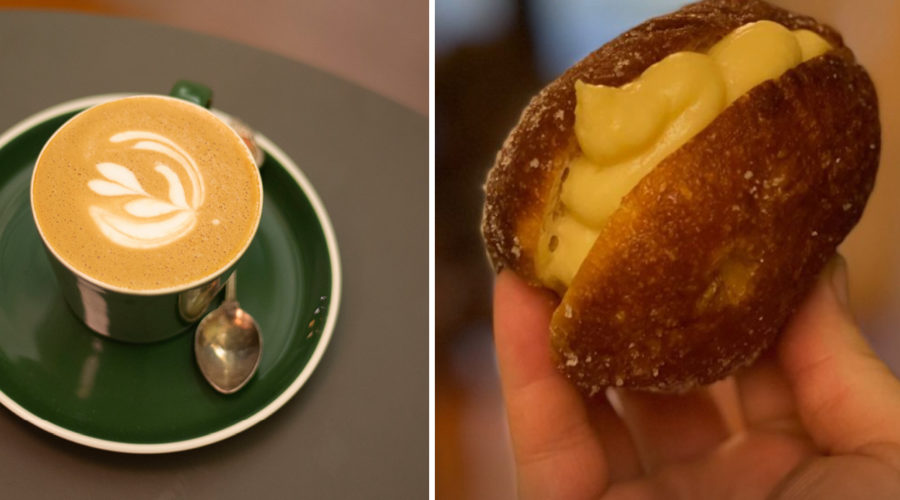 The sweets selection is like nothing you'll find anywhere else. Cornflake Crack Brownie is a heavenly combination of chocolate brownie base topped with a caramelised cornflake layer. Peanut butter and jam drop cookies are like a supreme version of a Shrewsberry biscuit, and there's a pretzel loaf cake with golden syrup icing, a gluten-free sweet granola slice — and more.
Like the sandwich selection, the selection may change depending on what's popular and/or seasonal. We can confidently say this will be a must-visit for breakfast and lunchtime punters who are after some of the tastiest coffee, sandwiches and sweet treats in town.
Opening Hours:
Monday to Friday: 7AM — 3PM
Saturday & Sunday: Closed
Double Double
39 Elliott street,
Auckland Central