Not every friendship translates to a fruitful business relationship but in the case of Doe Donut founders (and high school best friends) Grace Tauber and Shenine Dube, their shared history has been a recipe for success.
From living in Australia where they came up with an idea for a new spin on Cook Island doughnuts, to regular market pop-ups and now to their own standalone store in Grey Lynn, the duo has passionately guided Doe Donuts to where it is now, with a steady stream of doughnut devotees ensuring their fresh-baked-daily selection always sells out. 
"Doe is an edible collaboration of our identity, with many of our recipes stemming from nostalgic Kiwiana and heartwarming Pasifika memories," they say.
Tauber and Dube took a moment out of their busy baking schedule to share more of an insight into their day-to-day, and some local foodie recommendations beyond their heavenly doughy creations.
Something we wish we'd known starting out is: There is no how-to manual on how to start a business. You throw yourself in the deep end and fake it 'til you make it! Totally rewarding, of course. Oh, and that when you work full-time in hospo, particularly as a baker, you can forget about ever having nice nails again.
A common misconception about what we do is: We are a huge business with automated machinery and a whole team of workers behind us. People don't realise that it's always just been the two of us utilising a small space, rolling and hand-cutting doughnuts at the crack of dawn (and we have only just recently hired two new employees).
If we could only eat one Doe Donut flavour for the rest of our life, it would be: Apple pie or banoffee pie. The combination of flavours in the apple pie are a match made in heaven. The banana custard used in our banoffee doughnuts (which we make using real bananas) is legit our kryptonite.
Our most popular flavour is: Caramilk or Boston cream.
A flavour we would like to release next is: Rocky road.
An ingredient we would never use is: Persimmon. The worst fruit of all time. Although we like to think we're an incredibly open-minded duo and would give most things a chance.
The most farfetched doughnut request we've had is: A taro milk tea flavoured doughnut.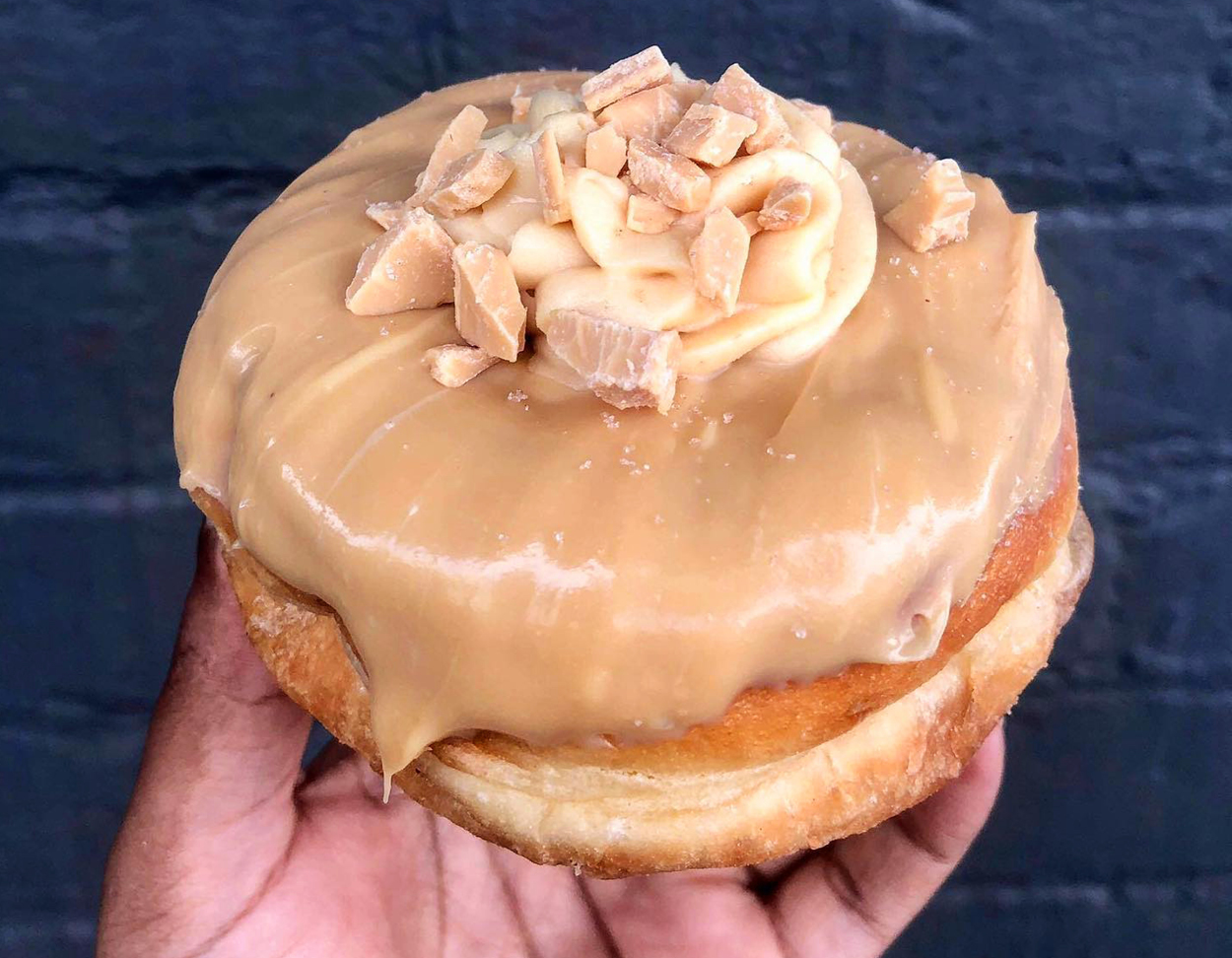 In our fridge, you'll always find: Without a doubt, Best Foods mayo, McClure's pickles and cheese.
The best coffee in Auckland can be found: At Doe Donuts, of course! Allpress and Allgood oat milk flatties are our speciality.
Number one for a special meal is: Depot and Andiamo.
And for a cheap and cheerful: Bunga Raya and Lucky Gs.

Favourite spot for a drink is: Hotel Ponsonby or the Morningside Tavern.
Preferred way to wind down: Totally varies for us between wine and good company amongst friends to lying in bed watching Tik Tok till we fall asleep. It really depends on our mood.
Being in business with your best friend is: A surreal, crazy, exciting and amazing experience. Can you just imagine the everyday banter we have? It's business on another level.

Outside of Doe Donuts, we are passionate about: Sleep. We are incredibly passionate about sleep. Also, music. All genres, and live music.