Grey Lynn just got that much sweeter thanks to the newly-opened Doe Donuts store, brightening up the neighbourhood in all its bright fuchsia glory.
Founded by Grace Tauber and Shenine Dube, and previously only sold online and at pop-up markets, these sought-after sweet treats were born after the long-time friends lived overseas and craved a taste of home — specifically, of Cook Island doughnuts.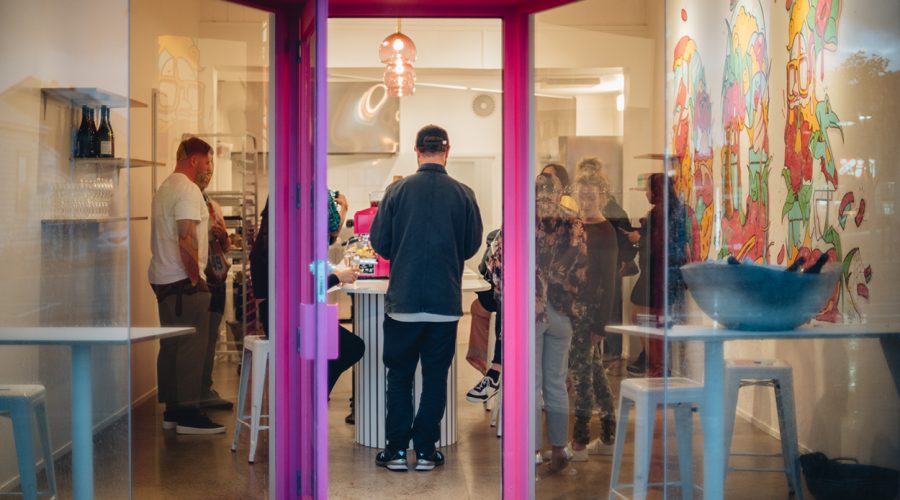 They began experimenting in their home kitchen, tweaking the recipe to make it slightly lighter and adding various fillings. Upon returning home in 2016 the duo founded Doe Donuts and, since then, have grown an enthusiastic following for their irresistible flavours and high quality approach.
All Doe Donuts are handmade every day by Tauber and Dube themselves, using premium ingredients with no unnecessary additives or emulsifiers. Drop into the new store and you'll find delicious and decadent flavours like Black Forest, Peanut Butter Brownie, Crème Brûlée and more. Allpress coffee is on hand to wash down each bite, and the walls feature a cool wall decal by local graphic artist Haser.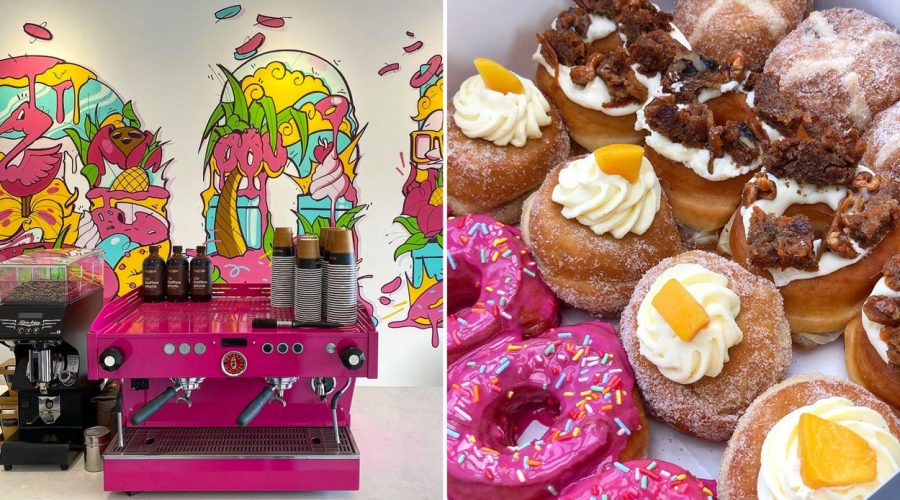 While Doe Donuts is still an e-commerce business, one from which you can pre-order online for pick-up or delivery, the new retail venture gives us all the opportunity to satiate a doughnut craving immediately (and is great for those who like to decide with their eyes on the prize).
From what we've seen on their social media, the founders' creations are selling like… well, doughnuts, so we suggest if you are keen to get your hands on one, you get in early.
Opening hours:
Wednesday to Friday: 7:30AM — Sold out
Saturday: 8:30AM — Sold out
Closed Monday, Tuesday & Wednesday
Doe Donuts
356 Great North Road,
Grey Lynn