When an out-of-the-way burger joint doesn't publish its address anywhere publicly and still sells out, you know it's doing something right. Such is the case with Lucky Gs, the mysterious yet veritably Insta-famous burger purveyor, now slinging bun encased beauties from a new (still secret, sorry) permanent Auckland location.
Founded by Stan Gong almost a year ago, Lucky Gs was initially set up in an old Chinese takeaway shop on Rosebank Road. The tagline "NOT A BURGER JOINT BUT SERVING BURGERS" rings true, in that Gong's original idea wasn't going to be just burgers — he had envisioned setting up a luncheonette, serving filter coffee, pastrami sandwiches and cooked meals like hotcakes, kind of like an elevated Denny's, he says.
This will still be on the cards by the new year, but seeing as the initial outing of burgers proved so popular, that's the focus for now. Gong's background is in the coffee industry, however his natural inclination to put 100 percent of himself into any project he undertakes means Lucky Gs has been his full-time gig since it began.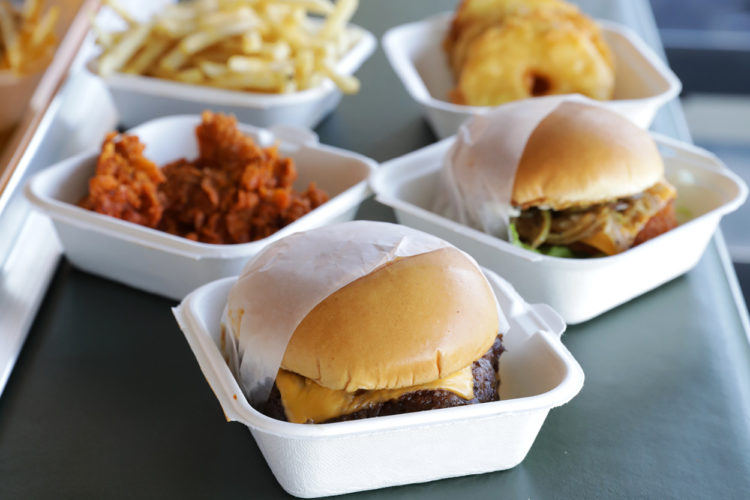 While it was just friends and family that were initially across Lucky Gs first iteration, word soon got out about these mysterious, delicious burgers that could be found in West Auckland. The new location is still under wraps and can be ascertained via word of mouth, a tactic intended to keep Lucky Gs manageable with a firm focus on looking after locals first. Mutual respect between customer and purveyor is of utmost importance to everyone at Lucky Gs, and the basic filtering system is a way of trying to manage this as well.
Hype is a funny thing, though, and this evasiveness has had perhaps the opposite effect of what Gong intended — when they opened in their new spot, customers came from as far away as Hamilton, and he has regulars who visit from Takanini and Manurewa.
So, what makes Lucky Gs burgers so good? They're not the super-stacked, over-the-top style that has been popular in recent years, but their beauty is in their relative simplicity. "We focus on balance, rather than excessiveness," says Gong. "The perfect burger is in the ratios; you could give different people the same ingredients, but the result would be completely different every time."
Lucky Gs uses smash patties for its hamburgers and cheeseburgers, a technique whereby the patty is pressed firmly down on the grill to flatten it, the Maillard reaction creating plenty of caramelisation in the craggy edges. They leave them slightly thicker than the usual smashed standard, for a more juicy burger. The Twice As Nice (perhaps an exception to the "not so stacked" rule) comprises two of these perfectly seasoned patties, with cheese, sauce, salad, and a soft, toasted bun – just the right amount of everything to fully satisfy.
While the Cluck n Luck and Thigh Guy chicken burgers are fast becoming Lucky Gs most popular, we have to say the vegetarian burger was one of the best we've ever tried. Eschewing faux meat substitutes, which are often of varying quality, it contains a hash brown, melted cheese, salad, jalapenos and Lucky Gs signature sauce.
Sides are also extremely delicious — shoestring fries come with an addictive 'special seasoning' that's tangy, salty and peppery all at once. Pineapple fritters make a feature of the juicy pineapple with a thin tempura coating rather than the typical heavy batter, and a side of spicy fried chicken is an absolute must if you're in the mood to truly indulge.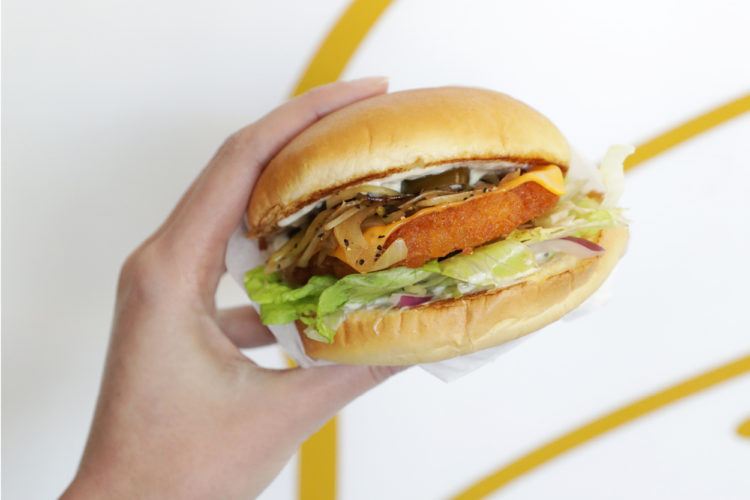 Unsurprisingly, given how they like to operate, Gong tells us they also have a secret menu — almost like a reward scheme for regulars, turn up enough and you might just be given the tip. All these aspects make things quite fun, almost like a game that you have to play to keep levelling up.
Ultimately, Gong and his team are trying to spearhead a new type of hospitality business; one that gives the same level of great service to everyone, no matter their background, but also expects the same courtesy in return from its customers. Musing on why he thinks they're so popular, Gong attributes Lucky Gs success to these good intentions. "We treat everyone equally. It doesn't matter if you wear a suit or are homeless — everyone's important."
Is there a new opening you believe should be on our radar? Let us know at [email protected]