With the news that Auckland restaurants will be able to welcome patrons back from Friday the 3rd of December, we are fantasising about all the soon-to-be-held festivities. If you have plans to get together with a group of friends, family or colleagues this silly season, we suggest booking one of the below recommendations right away — as we have it on good authority that many places are filling up fast.
Each eatery will have its own policies regarding cancellations, vaccination and other variables so do make sure you are across these when you make your booking.
Saint Alice
For sun-soaked sea views and a delicious seafood-centric menu, look nowhere else than up at Saint Alice. Currently taking bookings for up to 10 people in the restaurant, or more via email, don't miss your chance to be among the buzz of this Viaduct Harbour beauty this festive season. Enquire here.
Soul Bar & Bistro
We're certain we're not alone in missing beloved eatery Soul, as it has taken a hiatus throughout level 4 and 3. It is taking bookings for December, so we have the opportunity to once again toast to the year (and wave it a relieved goodbye) at one of its coveted outdoor tables.
Onemata
Park Hyatt Auckland's Onemata restaurant isn't just the place for an exceptional meal, it also plays host to discerning private groups, be it for business or pleasure. Choose from a set menu to suit your crew of up to 12 people, including a selection of small, large and dessert dishes. Email [email protected] to book or call 09 366 2500.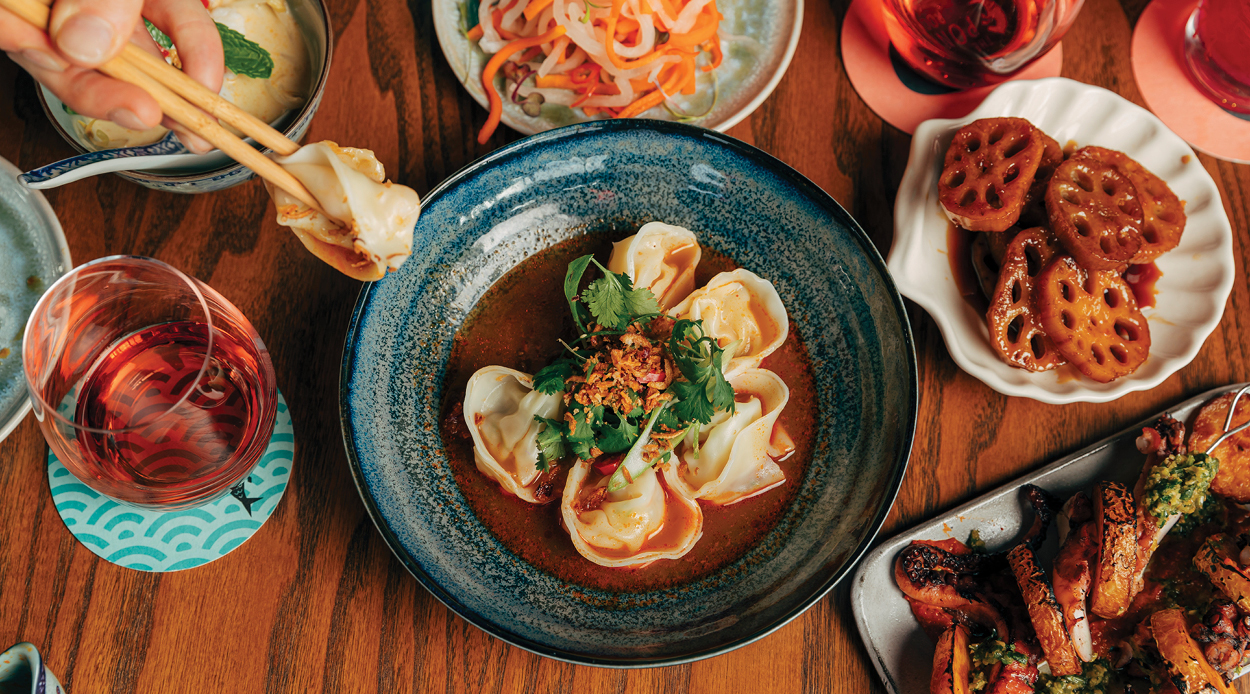 The Poni Room
Commercial Bay's resident rosé-soaked eatery makes sure to bring the fun along with the Asian fusion fare. Book in for up to six in the main restaurant space, or more in one of The Poni Room's cleverly cordoned-off areas.
Non Solo Pizza
Book into this Parnell institution for a well-deserved Italian-style long lunch. The ivy-covered courtyard is always a coveted spot for end-of-year soirées. Enquire here.
Jervois Steak House
Our favourite steakhouse is taking bookings for up to eight people in its restaurant, and also has a private dining room upstairs suitable for 12 seated guests. Its famous menu and cosy environment, complete with rustic brick walls, ensure guests will settle in and feel right at home. Enquire here.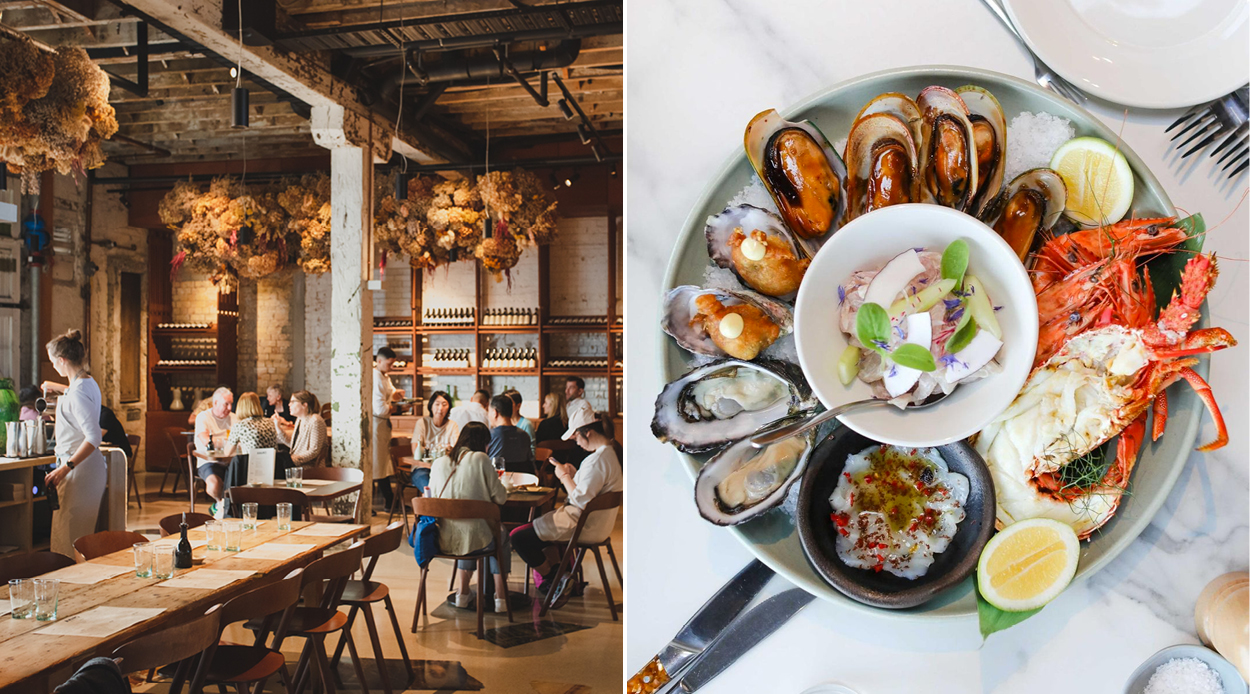 Amano
With a passion for local produce with provenance and Italian-inspired plates, Amano is the place to be any time of day — and especially for a long lunch or festive dinner. Book for up to eight people online, and choose between the restaurant's quay or the city side, or contact the team via email for larger groups. Enquire here.
Ostro
Up above the harbour in Seafarers, Ostro will be serving its delectable Christmas menu from the 1st until the 30th of December — for both lunch and dinner. Choose from a selection of Ostro classics alongside some seasonally inspired dishes, and a selection of optional add-ons. For up to nine people, book online here or for larger groups call 09 302 9888 or email [email protected].
Masu
The outstanding inner-city Japanese restaurant offers a couple of different options if you're after a group experience. The Chef's Kotastu Table is more intimate, backdropped by the large Japanese Dragon created by calligraphy master artist Ushio Sekiguchi, and suitable for eight to 10 people. Otherwise, for up to 18, book the Masu Obi room. Enquire here.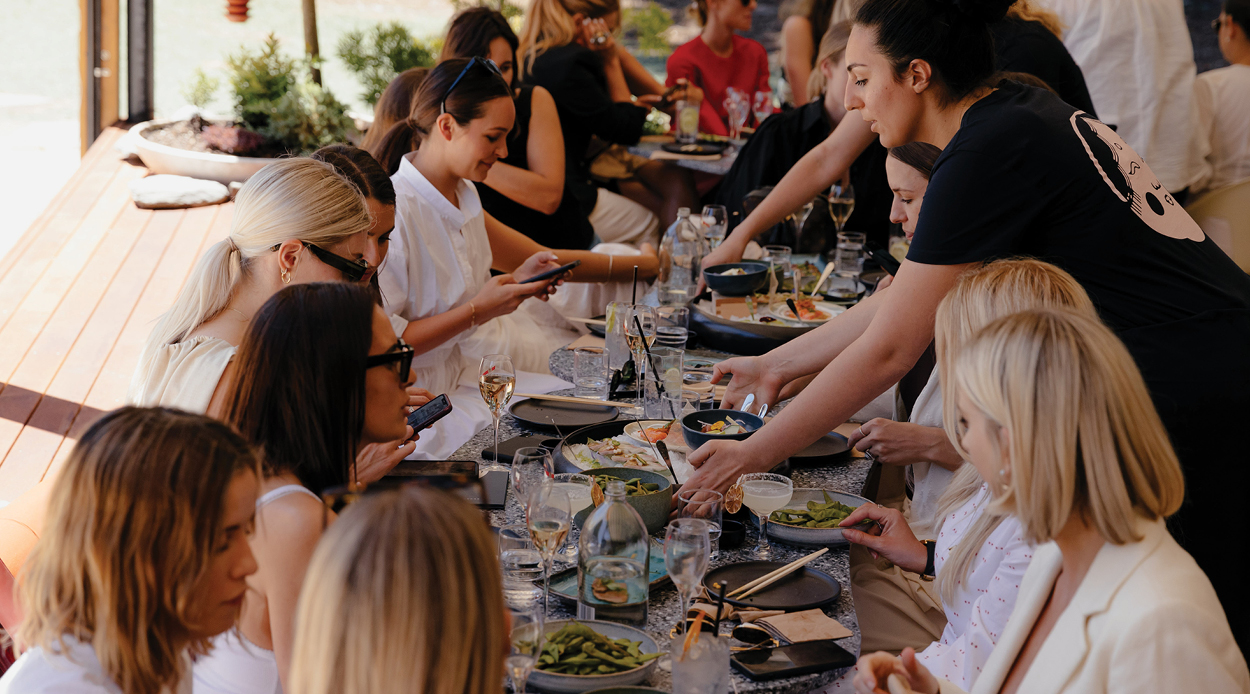 Azabu Mission Bay
For those who appreciate a sea breeze as they enjoy chilled wine and contemporary fusion fare, we recommend booking into Azabu Mission Bay as soon as possible, and asking for a spot in the Roku Gin Garden where there are always good times to be had. Enquire here.
Prego
Paying a visit to Prego is delightful with any group size, whether in the main restaurant or seated at its iconic giant table, which is suitable for 10 to 16 people. While away the hours at a long lunch or celebratory dinner and bask in Prego's famed hospitality. Enquire here.
Kingi
This Britomart belle is brimming with excitement to open its doors and has had some renovations to its laneway during lockdown for an even more comfortable dining experience. Not just taking bookings in the usual restaurant, Kingi has also optimistically scheduled a four-course dinner event, in collaboration with McLeod's Brewery, on the 15th of December. Enquire here.
The Tasting Shed
Take a day trip to Kumeu, where The Tasting Shed will see you well taken care of for a group shindig. Book The Grotto, for lunch or dinner with up to 30 others, or The Cabana with its semi-open-air setting, and enjoy great food with great ambience. Enquire here.
The Blue Breeze Inn
Visiting Blue Breeze is always a good time, and for groups of eight or more a set menu of the Inn's most popular dishes takes any hassle out of ordering for the table — or you can order à la carte. If you're after a more discreet dining experience we highly recommend booking the exclusive dining booth, just secluded enough while still feeling like you're part of the fun. Suitable for a minimum of eight and up to 10 people. Email [email protected]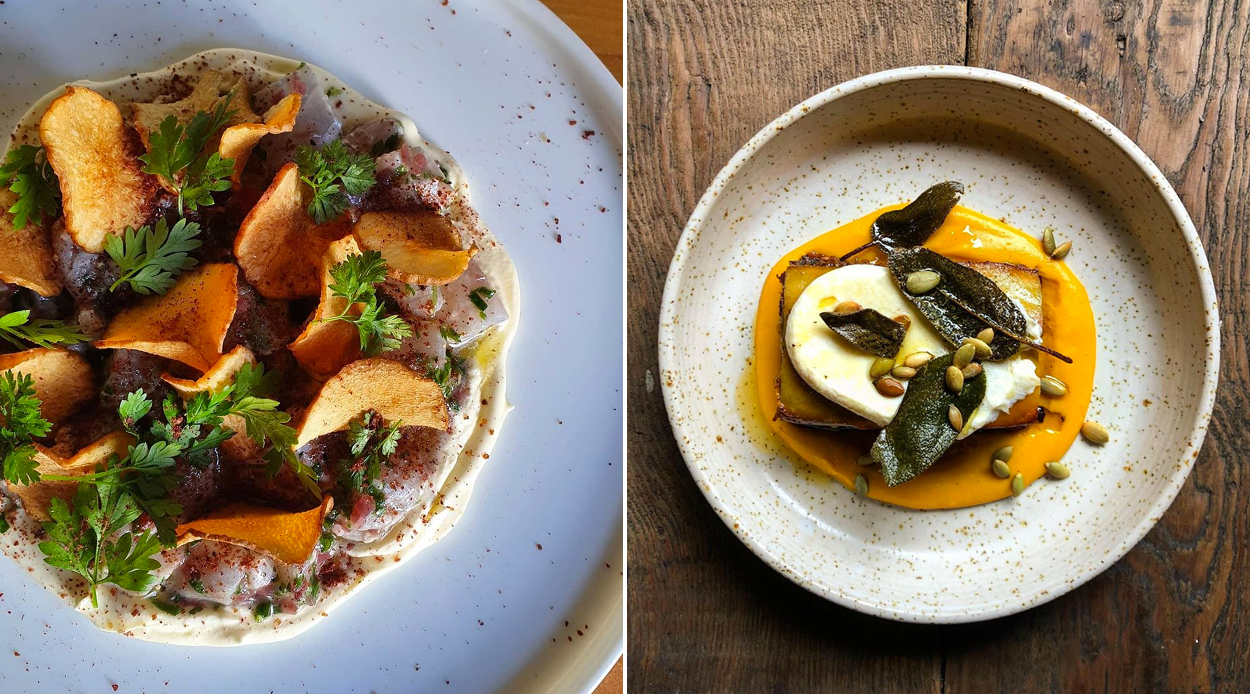 Beau
Three Lamps wine bar Beau reserves most of its cosy space for walk-ins, but it does take bookings for six people or more in its upstairs private dining room. It also caters for group bookings in the sweet courtyard, which is primed for a sunny lunch or an al fresco evening meal under heaters. Enquire here.
Cotto
While handmade pasta haven Cotto caters well to groups in its Karangahape Road space, thanks to a plethora of large tables, those after a more intimate experience would do well to book the restaurant's recently-opened upstairs dining room. With light streaming onto its cosy red walls and central city location, it's the perfect space for a special event and is suitable for up to 50, seated. Enquire here.