There's no doubt that the restaurant business can be a frenetic one — and David Lee has got to be one of the busiest hospitality entrepreneurs in Auckland. The Co-Founder, Owner and Managing Director of Camper Coffee & Roasters, Gochu, The Candyshop, Good Dog Bad Dog and Green Door Pizza has a stellar reputation for tapping into exactly what people want to be eating and how they want to be eating it.
Now, for the first time, he's taken the reins at an existing eatery and relaunched it as an even better version of itself. Pōni, previously known as The Poni Room, is situated in a prime corner spot in Commercial Bay, overlooking the Waitematā Harbour. Since opening initially in 2020, it's been popular for its Asian fusion fare, self-serve rosé and cheeky nighttime vibe — the latter of which Lee will evolve to be an all-day eatery.
"I didn't want to change the concept much, as there was nothing wrong with it," says Lee. "It's not about the concept — it's more about the direction."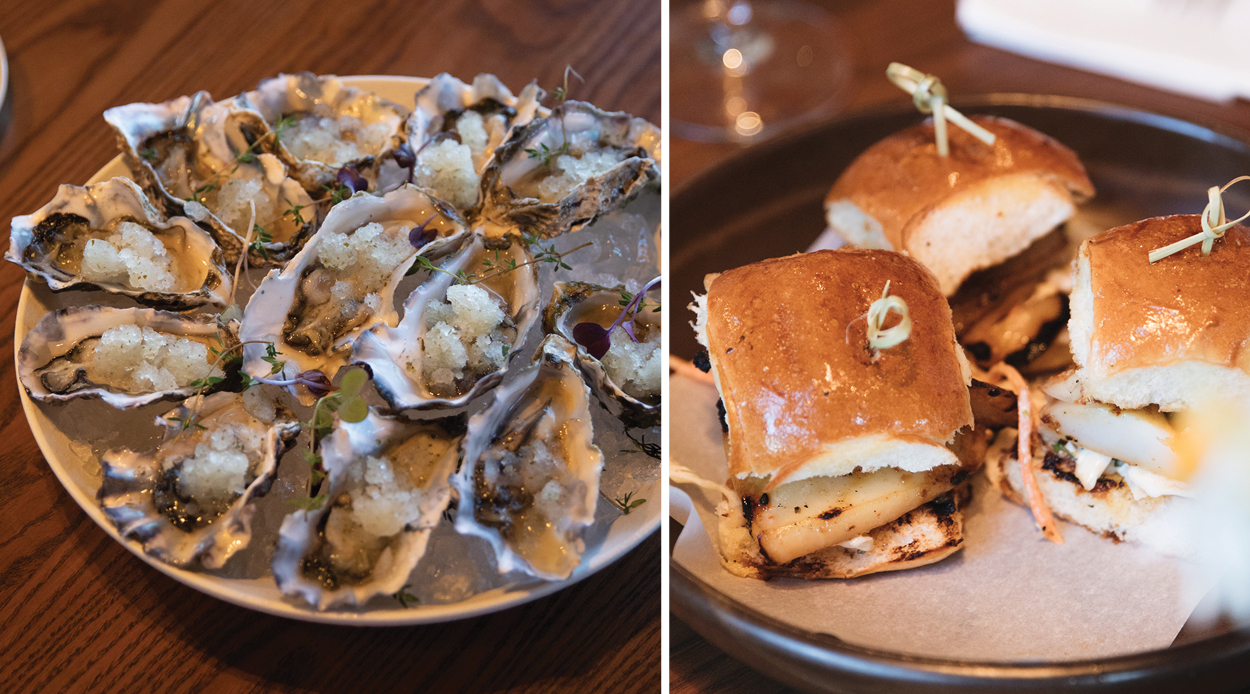 Avoiding Korean cuisine, as he offers that at Gochu (also in Commercial Bay), Lee stuck with the mixture of Japanese and Chinese flavours, taking inspiration from Head Chef Fred Wong's Cantonese upbringing in Hong Kong, to design the menu. While you'll find some of the familiar dishes from before, they're presented in a completely fresh way.
New, quintessentially innovative plates include 'Hong Kong Vongole' with Cloudy Bay clams, a crayfish bisque and 'Fred's special' XO sauce, and moreish sliders that see pieces of cuttlefish marinated in a teriyaki glaze and served with lime mayo and apple slaw inside soft white buns. There are also 'Char Siu Octopus', a cold 'Dandan Ramen' that melds the best of both the Chinese and Japanese noodle dishes, plus bar snacks like oysters, popcorn shrimp and crispy squid tentacles. From the previous menu, the lamb ribs have stayed with a refresh, as have the grilled napa cabbage and the salt and pepper crusted tofu.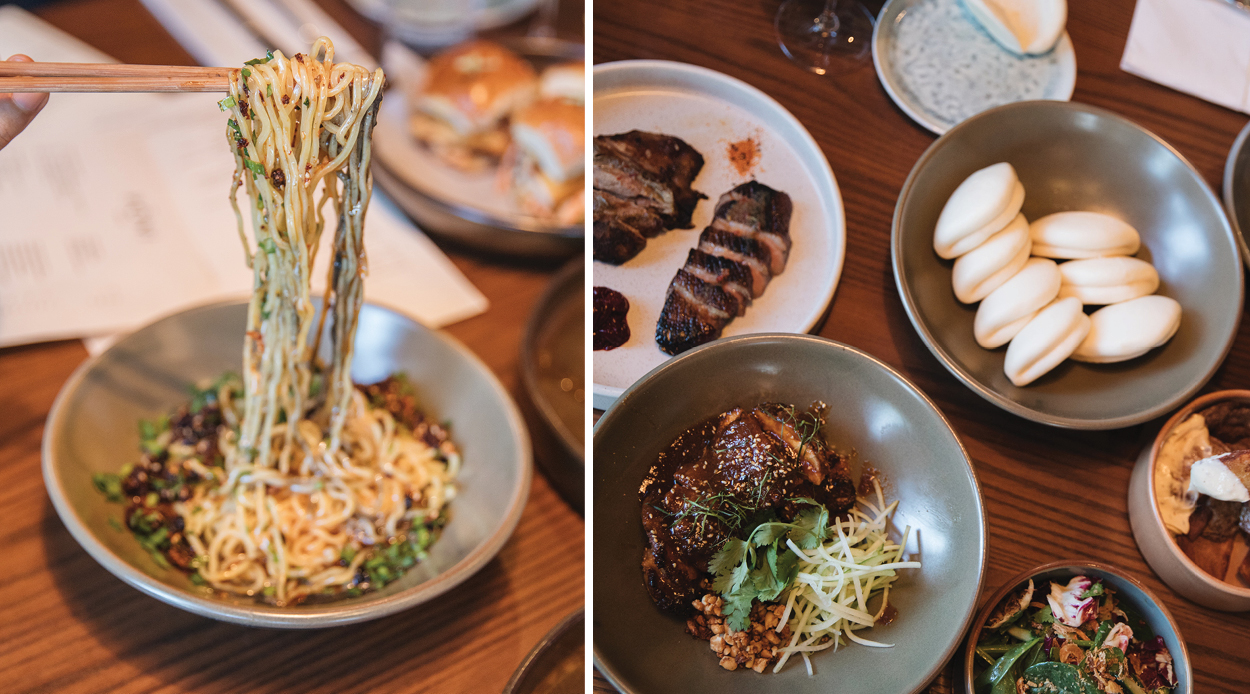 The rosé-centric concept has been replaced with what Lee believes is "one of the best wine lists" in town, created in collaboration with Wine Diamonds' Dan Gillet. It features a comprehensive and varied selection of interesting, predominantly natural and organic drops, from Champagne and sparkling to whites and oranges; rosé, chilled and light reds through to full-bodied reds. Find great cocktails, beers, boutique spirits and non-alcoholic options, too.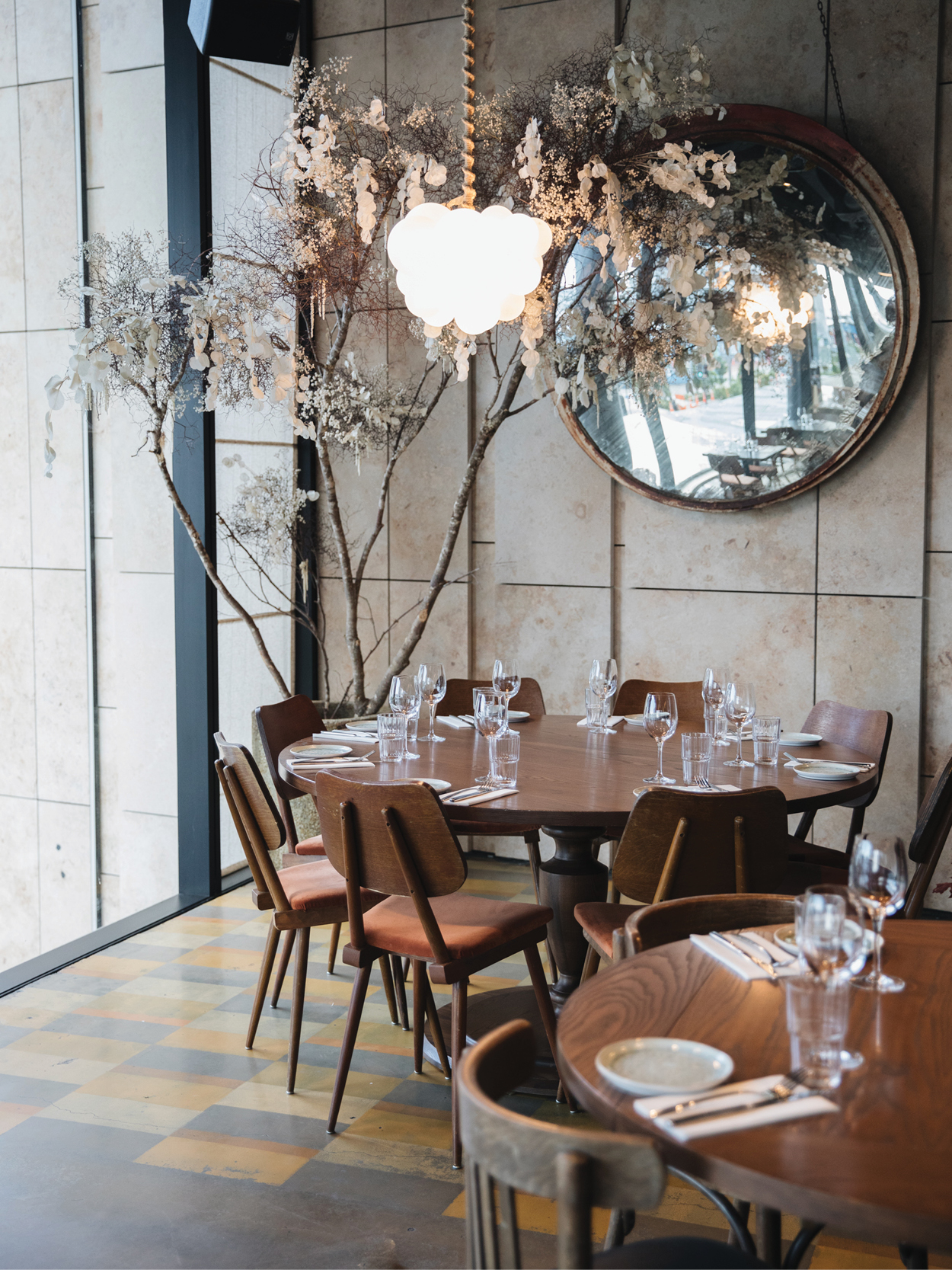 The interior is now more simple and elegant, with the partitions and shelving removed to reveal the best of the view; the pink and red scheme has been replaced with black and more neutral tones, and the faux maple trees transformed with white foliage by Greenpoint Florist. Managing the restaurant is Laura Foolchand, who was brought on from Gochu to assist with the transformation.
Given Lee's background in coffee and cafés, it seems only natural that he would bring a brunch offering to Pōni — coming soon, just on weekends at first. While the concept will keep developing, at its core is a simple philosophy: "really good food and good service in a good place".
Pōni
Commercial Bay,
Level 1
172 Quay Street,
Auckland CBD