As far as flavour and spice are concerned, there is truly something for everyone when it comes to Mexican cuisine, part of the reason it is so universally beloved. Just as enjoyable whether enjoyed in an elevated setting as it is on the beach with friends, Mexican cuisine offers a vast and varied selection of delicious bites for any preference or proclivity. So, in light of this (and considering that today is officially Día de los Muertos — the Day of the Dead), here's where to find the best Mexican food in Auckland, from casual cantinas and tasty taquerias to the City's chicest Mezcal bar and everything in between.
De Nada
Mount Eden's neighbourhood taqueria has earned itself a stellar reputation in the short few months it has been open. The Mexican eatery and taco joint is aptly named after the common Spanish phrase for 'you're welcome', and it is a place where you can truly leave your worries at the door. From the funky fit-out to the joyous drinks menu that puts a creative take on traditional Mexican cocktails, De Nada offers a convivial atmosphere that promises to set the perfect tone every time.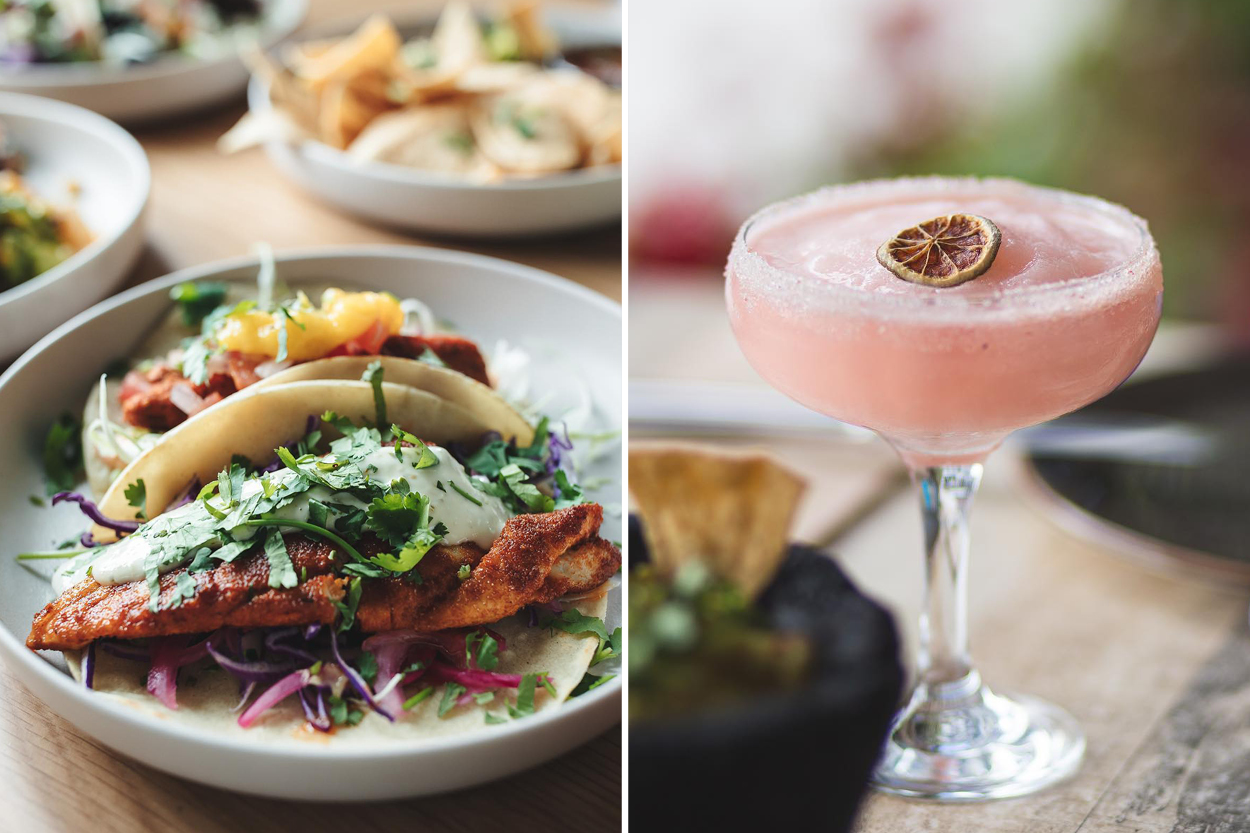 Taco Medic
Since the arrival of the Ponsonby Road outpost earlier this year, and the welcome addition of the Quay Street cantina this spring, our take on tacos has shifted entirely. With options as wholesome as they are delicious, the food here is always fresh, somehow without compromising on satiating flavours. Having started with a cult-favourite taco pitstop in Queenstown, Taco Medic now has its eyes firmly on the horizon for future expansions, and considering how popular its offering has already been, we're expecting even bigger things.
Frida Cocina Mexicana & Tequila Bar
Viaduct Harbour's favourite Mexican haunt is as much about convivial vibes as it is about offering a smorgasbord of delightful flavours. So when nothing but a strong margarita will do, trot along to Frida Cocina Mexicana and Tequila Bar. The inventive drinks menu lists tequila, mezcal and a lip-smacking selection of margaritas, available in three different sizes depending on your thirst level. And if you're feeling peckish, there's an excellent selection of tacos and sharing plates spanning guacamole, ceviche and mole poblano pork ribs.
Ragtag
Although Ragtag brands itself as distinctly unauthentic, 'not Mexican' tacos, it would be remiss not to mention them. This pop-up (although we have it on good authority that an utterly chic wine bar is coming soon, too) serves duck fat tacos — a take on the goose fat tacos traditionally served in Sonora, with a raft of inspired toppings. While its location is endlessly changing, if you can catch wind of where to find them next (we recommend a follow on Instagram), you're in for an absolute treat.
Loco Bros
Keeping the flavour profiles as traditional as possible, Brody Jenkins and Josh Barlow use their chef-trained cooking techniques to elevate their taco offering. Loco Bros (which can be found permanently at Street Feast in Titirangi) serves a carne asada taco comprising grilled bavette steak, avocado, onion and salsa verde; escalfada chicken with poached organic chicken, roasted tomato mole and pickled onion; and for those after a plant-based option, chilli con carne made with vegan chilli, vegan queso and fresh onion. Utterly delicious.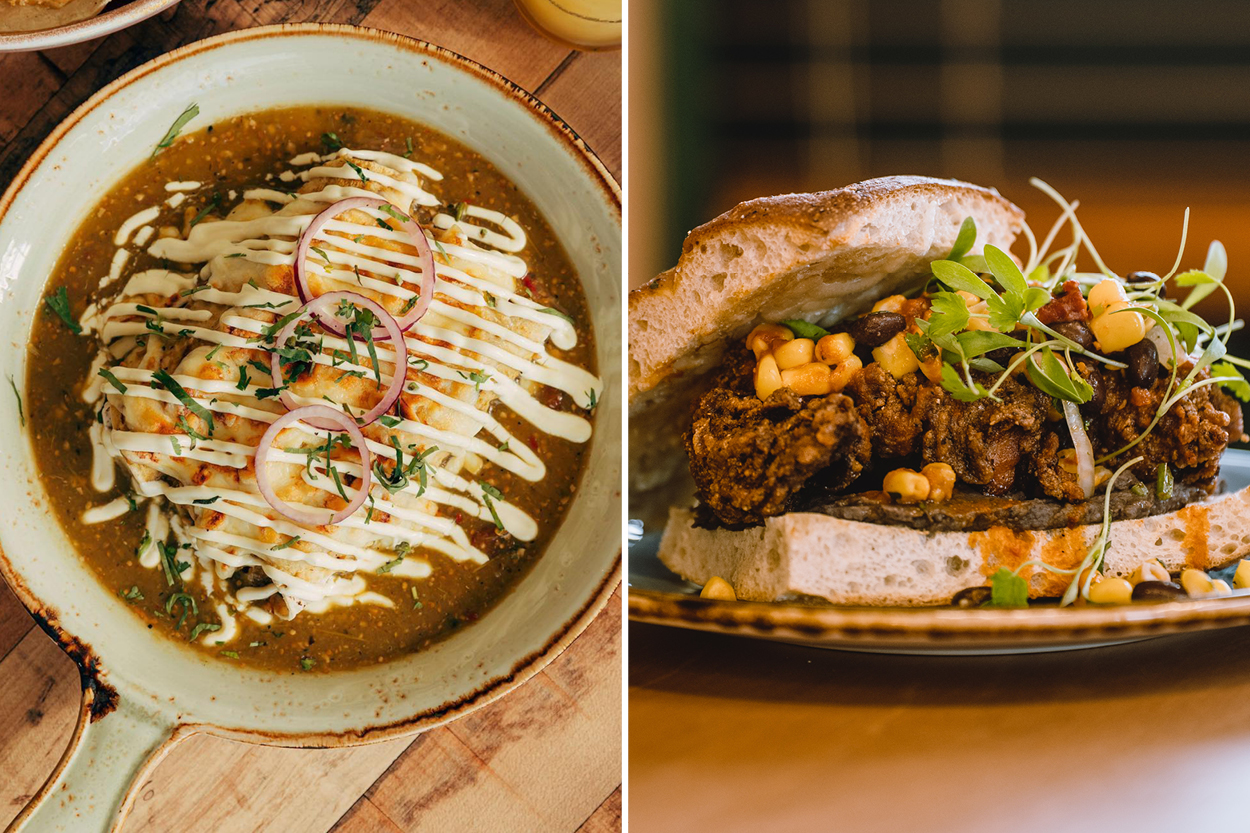 La Fuente
Offering a modern and pared-back approach to Mexican cuisine alongside one of the most expansive mezcal menus we've ever encountered, this Snickel Lane bar is a destination beloved by those in the know. We're big on the guacamole, served with queso fresco, pepitas, jalapeño, nasturtium oil and wakame, and can never look past a serving of the indulgent cheese and jalapeño croquettes to share. The recent introduction of Tacoteca, the bar's new pop-up slinging tacos from lunchtime on weekdays, is another totally tempting take that we can't wait to sink our teeth into.
Taco Loco
We're big fans of suburban eateries that serve to bring a neighbourhood together, something that Taco Loco does exceptionally well. Serving authentically Mexican fare with a zesty twist, this Mount Albert cantina started as a food truck and has since grown (on the back of its widespread popularity) into its very own permanent space. Although Taco Loco has a full menu, the tacos are (unsurprisingly) the most-ordered item. For something different, try the Tacos Dorados, comprising four crispy rolled and deep-fried tacos with your choice of beef, chicken, or lamb — and topped with house salsa, lettuce, sour cream, feta cheese and radish. Sensational.
La Mexicana
When we're seeking fuss-free Mexican, without the frills but with the authenticity one could only find in the heart of Central America, there is one Grey Lynn outpost we always rely on. La Mexicana is guilty of going above and beyond, making their own corn tortillas from scratch (from New Zealand-grown corn, of course), and anyone who's tried them will agree that you can taste the difference. A humble menu, but covering all bases, we can't go past the beef birria for utter indulgence, with a side of broth for dipping and some freshly fried corn chips. And with last year's opening of La Mexicana's Milford outpost, their traditional offering has extended over the bridge — an addition worth celebrating.
Nanitas Tamales
We have it on good authority that Nanitas Tamales can be relied on for Auckland's most authentic tamales, offering the ultimate Mexican experience. A traditional comfort food wrapped in a corn husk, usually served across South America on Sundays (under a different name), tamales are basically stuffed corn dough, bursting with a raft of mouthwatering Mexican flavours — think tender spiced meats or their vegan fajita counterparts. Since closing its Northcote outpost, Nanitas Tamales are now pick-up only, but we happen to think that's the perfect excuse for stocking up for the week ahead.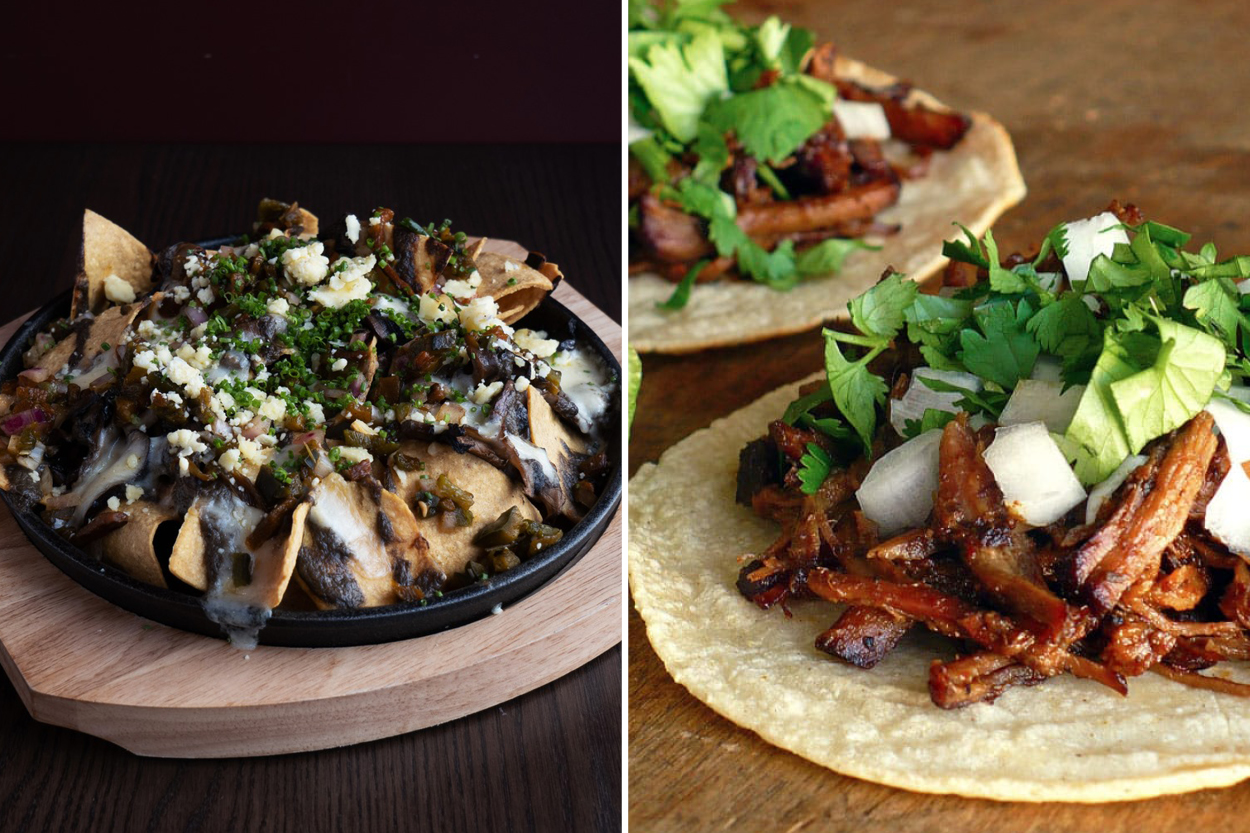 Ghost Donkey
Commercial Bay's mezcal and tequila bar is a lively and vibrant venue that aspires to impart Mexican hospitality to every one of its visitors and is perhaps one of the precinct's greatest assets. On Ghost Donkey's taco menu, don't go past the Al Pastor, with spiced pork, pineapple salsa and chipotle mayo, or the Chipotle Jackfruit, a vegetarian alternative with papaya slaw and spiced peanuts. The Mexican Fried Chicken, with jalapeño mayo, slaw, red chilli and coriander, is also a must-try.
Mr Taco
Hole-in-the-wall spot (like all good taco joints), this Federal street address might be home to the most-loved Mexican food in Auckland. Owner Manuel Moreno has brought his expertise all the way from the homeland, swiftly earning himself the moniker Mr Taco. A personal favourite is the Pastor Taco, the most popular at night in Mexico (we're told) which comprises ultra-moist pulled pork cooked with achiote paste and a unique blend of spices. It's then topped with a small helping of fresh pineapple, and each taco is served with onion, coriander and salsa of various spice levels.
Cielito Lindo
Despite being slightly off the beaten track, the time taken to get to this low-key, Henderson haunt is absolutely worth it. Cielito Lindo is the kind of destination that only the most ardent of foodies know about, but any lover of Mexican needs to experience it at least once. Here, the corn chips are freshly fried, and the handmade sopes are utterly delicious (a hybrid of a soft taco and tostada, best when doused in salsa). And if you've driven all this way, it would be a mistake not to order the bistek quesadilla, where two flour tortilla wraps sandwich large chunks of steak, some fresh salsa, melted cheese and a drizzle of sour cream for good measure.
The Lucky Taco
Considered the OG of the moveable taco circuit, this beloved Auckland food truck proffers flavours such as the 'cheeseburger' taco (asada style beef with queso, pickled red onion, red cabbage and coriander) as well as the classics. If you can't find them, The Lucky Taco food truck is available to hire for a group, or you can order sauces, pickles and taco kits to recreate The Lucky Taco when at home.