Just in time for the gloriously hot, hazy days that stretch into late summer, a new craft taqueria has opened on Ponsonby Road — new to Auckland, that is, but it's been a beloved Queenstown staple for seven years now.
Taco Medic was founded originally as a food truck by cousins Anthony Wilkins and Robbie McGillivray, who became enamoured with the cuisine while surfing in the Pacific coastal town of Puerto Escondido, Oaxaca. Now with three brick and mortar locations, as well as two Taco Trucks that can be booked all around the country, Taco Medic is accessible for even more people to sink their teeth into.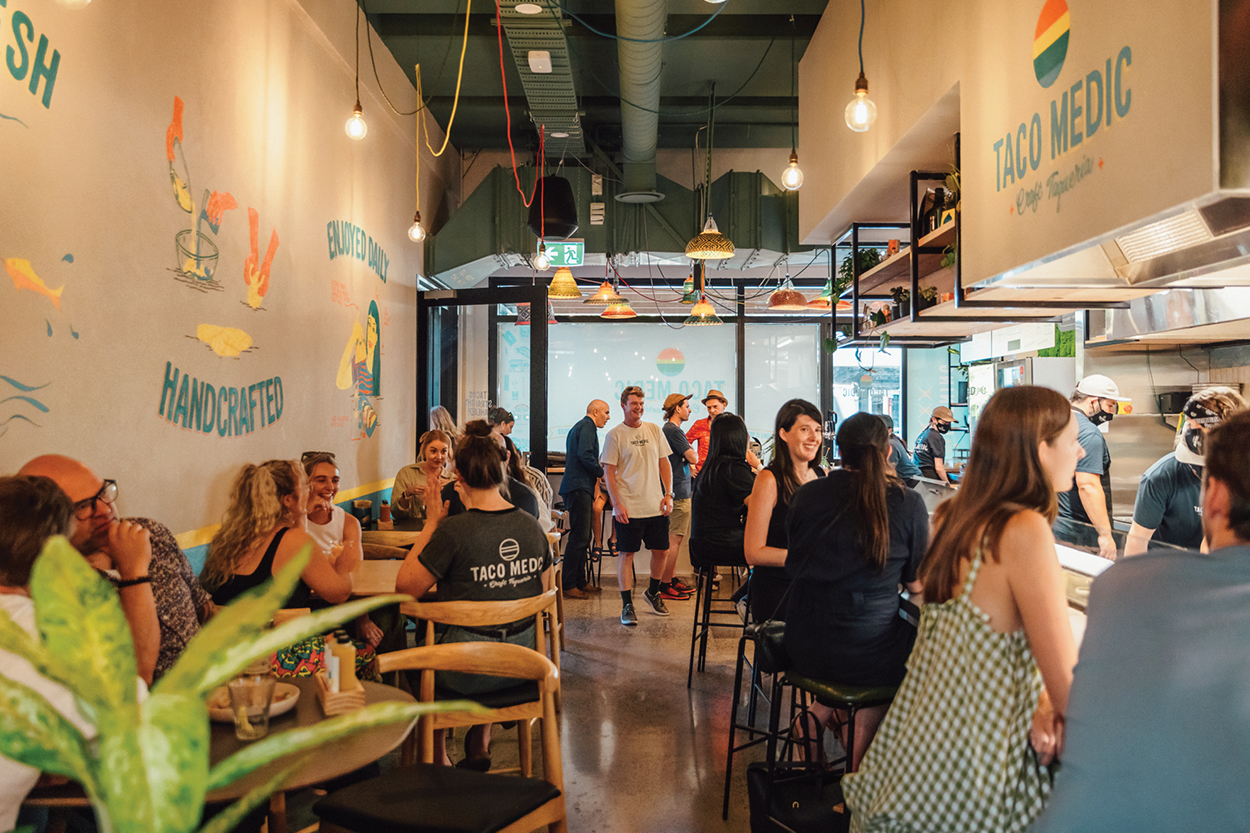 As with its two Queenstown locations, the new Ponsonby shop offers the taqueria's signature high-quality fare. Everything is 100 percent gluten-free, with all the meat rubs and each one of the corn tortillas handmade daily, plus the freshest ingredients sourced.
The "absurdly tasty" tacos aim to be healthy yet full of flavour, with a menu that spans "Land", "Ocean" and "Soil" to offer some seriously mouth-watering combinations. The "Ken Tuckyman" sees Escondido spiced free-range fried chicken combined with traditional tomato salsa, mango, chipotle mayonnaise and coriander. There's a 12-hour slow-braised beef brisket flavour and a six-hour slow-braised free-farmed pork belly; various spiced fish tacos, a marinated prawn taco, plus tasty vegetarian and vegan options.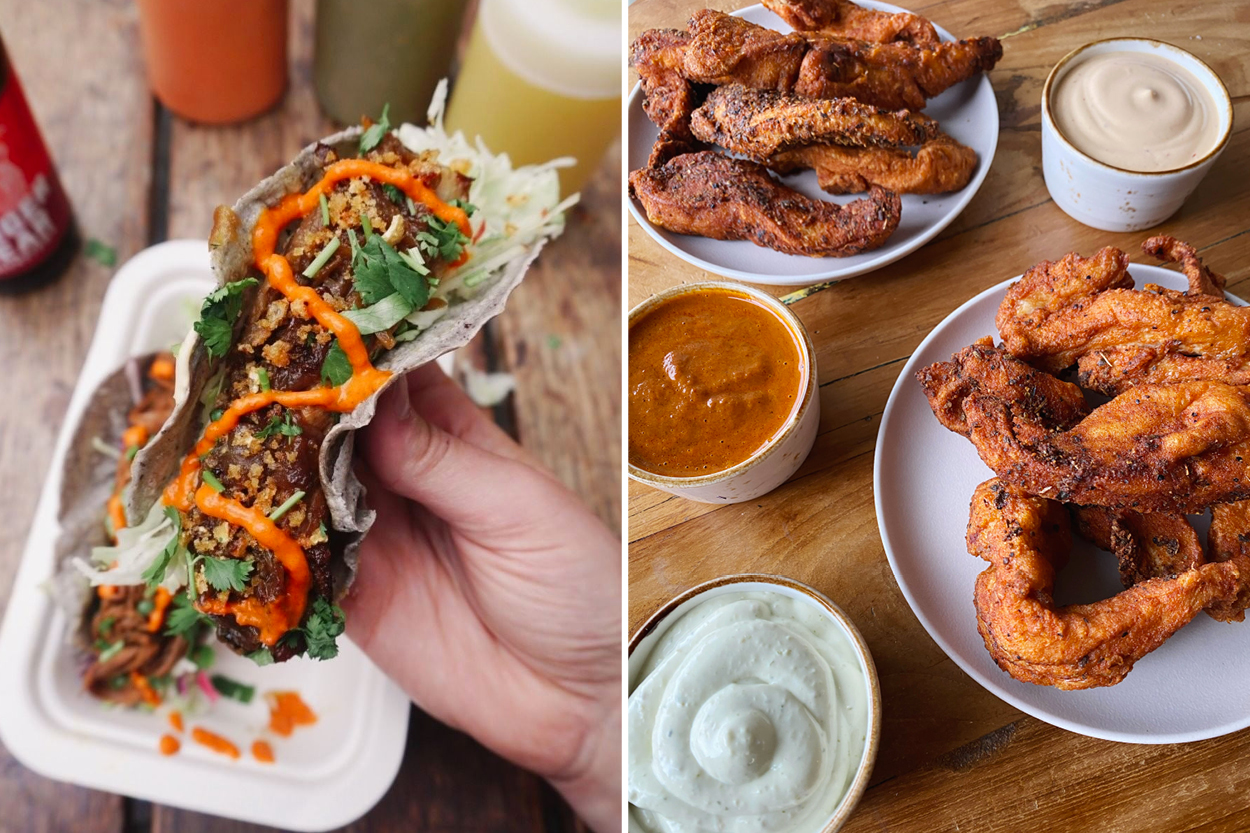 A "Not Tacos" menu also offers the likes of fresh corn chips with tomato salsa and guacamole, grilled corn salad, free-range chicken tenders and fries. Nacho fans can opt for the "Mr. Nacho", with fresh, house-made corn chips, garlic and thyme black beans, traditional corn salsa, zesty nacho sauce, sour cream, fresh lime and coriander — plus a choice of protein.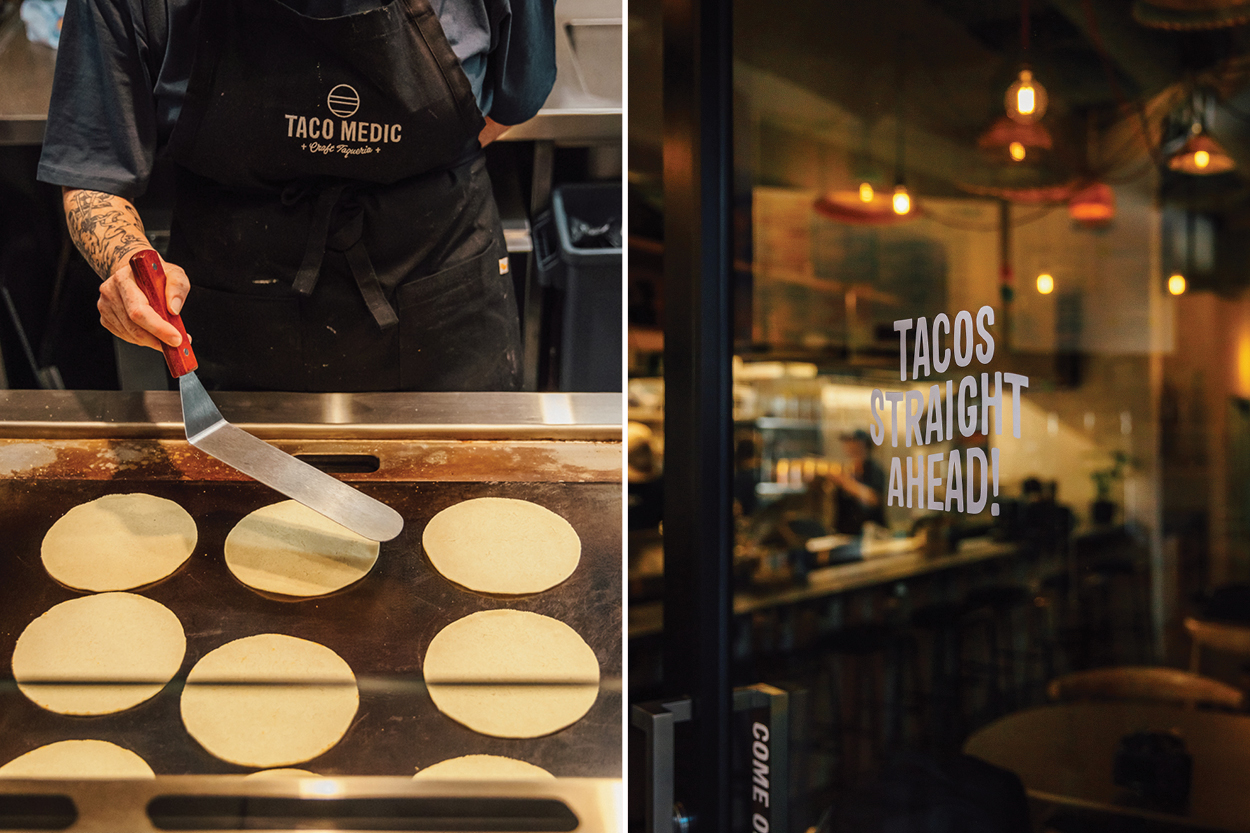 Frozen margaritas, craft beers on tap, bottled beer, sangria and various non-alcoholic options are on hand to wash it all down with. Those familiar with Taco Medic will no doubt be delighted a trip down south is no longer necessary to satiate a taste for their excellent bites, and those who haven't tried it yet? You're in for a treat.
Opening hours:
Sunday to Thursday: 11am — 9pm
Friday and Saturday: 11am — 10pm
Taco Medic
Shop 1/130 Ponsonby Road,
Ponsonby
09 883 3078