Finding Mexican food is no easy task in Auckland. Truthfully, I don't think I've ever really tasted authentic Mexican food. According to my friends who have travelled around Mexico, crispy hard-shell taco (like the ones we make for dinner) are not as common as you might think and the copious amounts of cheese, sour cream and classic sauces are not, in fact, the real deal. But apparently, Cielito Lindo — an understated Mexican eatery in Henderson, is. Touted as serving the best Mexican food in Auckland, Cielito Lindo was recommended to me by a number of friends, and after a hefty Instagram stalk of the place, I was intrigued — deciding finally to make the journey out to The Concourse earlier this week.

This was a chance to expand my horizons and become a better food writer, which made paying a visit during office hours completely justified (in my opinion). I asked Clara (the Digital Editor and Photographer here at Denizen), to come along and take a few snaps. We pulled up and my Shore Boy instincts took over as I thoughtlessly exclaimed "woah." Sure, the restaurant itself is a bit run down but there's nothing wrong with it and if you can't see past the facade, well that's your loss. It's rugged but charming and sported an exterior painted in a pastel pink shade that honestly, I loved. And while the inside was small, it was a cosy space that captured a lot of sunlight and was perfect for a winter's day like this one.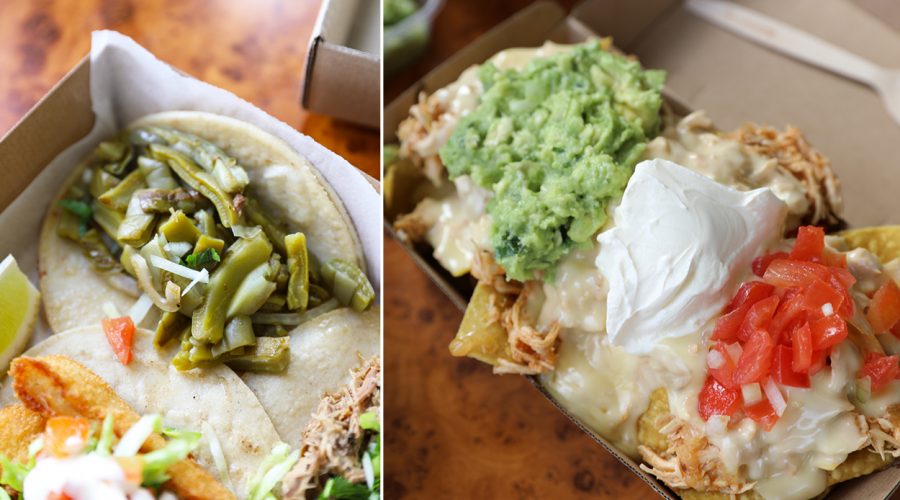 Cielito Lindo's menu was short and succinct, featuring tacos, nachos, burritos, quesadillas, sopes, burritos and chips and dips — all available with a range of meats. So, in order to gain a true and accurate understanding of Mexican cuisine and whether Cielito Lindo really was serving some of the best in town, Clara and I went above and beyond on the ordering — choosing everything that jumped out at us.

What we ordered:
Chips + guac + salsa
Sopes with beans
Borrego taco
Fish taco
Nopales taco
Tinga nachos (added guac)
Bistek quesadilla

We started with the chips, guacamole and salsa and judging by the crispiness and heat coming from the chips, they seemed like they had been freshly fried to order and seasoned with a generous amount of salt. The guacamole was simply smashed avocado and diced tomatoes with no presence of anything else really, apart from a light sprinkle of onions. But the avocado and tomatoes did taste incredibly fresh. The handmade sopes with beans were completely new to me. They were like a hybrid of a soft taco and tostada and the beans had a creaminess to them which was quite comforting. At first, I was quite underwhelmed until I drizzled some salsa over the top, taking the sope all the way to one hundred — simple yet flavourful.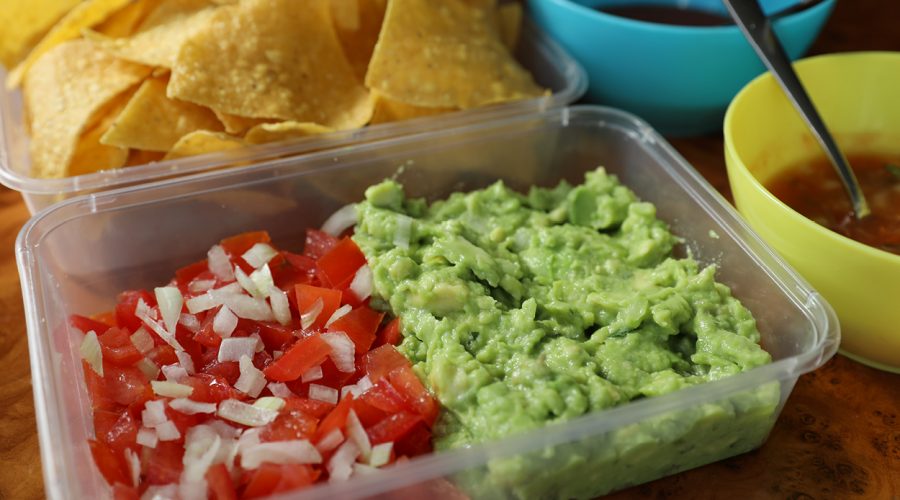 The tacos were served on corn tortillas (not flour) so they were quite soft and a little more delicate than what I was used to. The little morsels were topped with lamb, fish and the most interesting one — nopales which apparently is a type of cactus. The lamb was succulent and juicy but flavour-wise, it was incredibly clean-tasting and was a great canvas for the side of salsa. The fish taco was a nostalgic fried fish finger and the nopales tasted like jalapeños without the spice and surprisingly had the most flavour out of the three. The tinga (chicken) nachos were closer to my interpretation of Mexican cuisine, cheesy and gloriously greasy.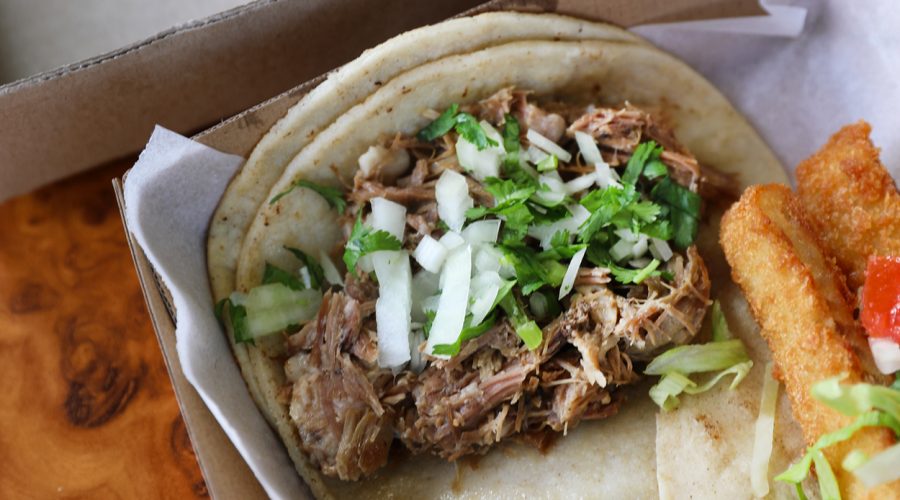 My personal favourite, however, was the bistek quesadilla. The two flour tortilla wraps sandwiched large chunks of steak, some fresh salsa, melted cheese and a drizzle of sour cream. The steak strips were incredibly juicy and it was a pleasant change to have a quesadilla that was properly filled, unlike many fast-food Mexican joints that can't seem to get the ratios right.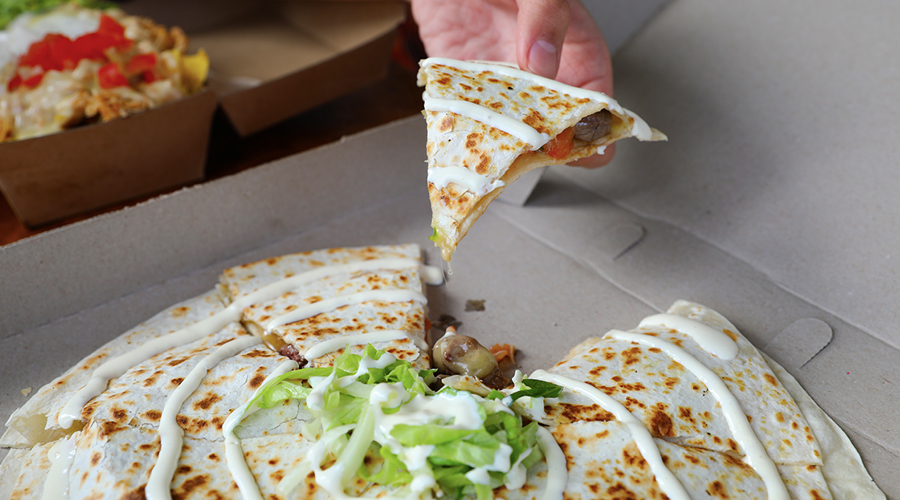 After demolishing enough food to feed a village, it was time for us to go back to the office. I would usually need to have a lie-down/carb coma, but here I am, writing this piece as if I didn't just eat my body weight in guacamole. As a passionate lover of cheese and fried, beige foods, I was taken by surprise with the lack of grease in Cielito Lindo's food, but that's the whole point.
Cielito Lindo is simply delicious, fresh, pure and clean-tasting. Owned by Eliseo Delgado Munoz, who is also the chef (and originally from Mexico), this place seems to be the closest interpretation of authentic Mexican cuisine in Auckland. The menu reflects the kinds of food Delgado Munoz ate growing up in Morales and we can tell you now, fried chicken with chipotle and jalapeño mayo (no matter how tasty that might be), was certainly not one of them.
Opening hours:
Monday — Thursday, 7am until 4pm
Friday, 7am until 6pm,
Saturday, 10am until 6pm
Sunday, 11am until 5pm
Cielito Lindo
14 The Concourse,
Henderson