While there's something to be said for sticking to the classics, part of what makes dining out in this town such a delight is the amount of clever chefs pushing the boundaries with their menus. We're always up for trying something new, or an inventive take on an old favourite, and if you're the same then take our advice and sample these innovative dishes from some of the best eateries in Auckland.
Te Matuku Oysters from The Lodge Bar & Dining
Te Matuku oysters are accompanied by textures of tamarillo for an utterly delectable morsel that is anything but predictable.
Tahr Tartare from Ahi
A runaway favourite among Ahi's enthusiastic patrons, this inventive snack sees premium tahr joined by wild garlic and fermented hot sauce on finger sized choux pastries.
Stinging Nettle Butter Stuffed Milk Bun from Culprit
This innovative take on garlic bread is made with a pillowy Japanese milk bun, stuffed with stinging nettle and garlic butter. Steamed to order, these beauties are crunchy on the outside, soft and fluffy on the inside.
Wagyu Beef Laal Maas Croquette from Cassia
The perfect way to start any feast at Cassia, this clever interpretation takes the flavours of Rajasthan's rich laal maas curry and transform it into a moreish croquette.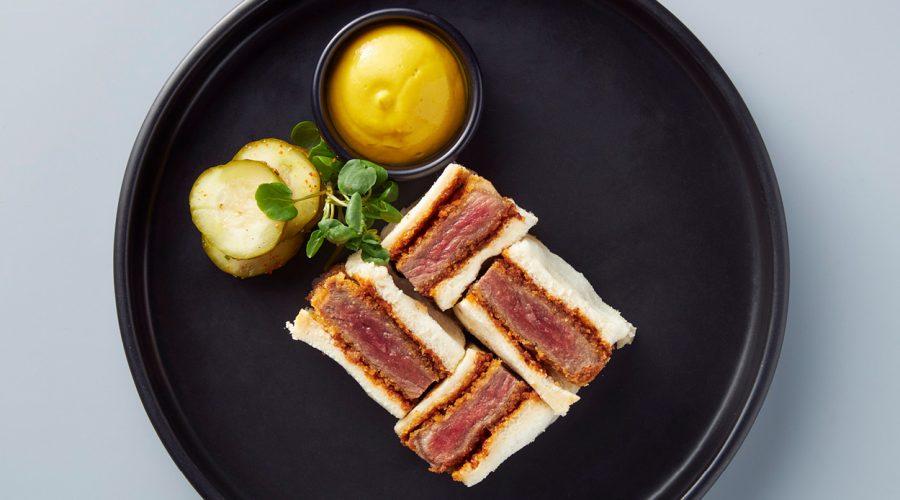 Wagyu Sando from Lobster & Wagyu
All hail the arrival of so many fantastic sandos on our shores. Lobster & Wagyu's fresh version of the moreish Japanese street food features black origin Wagyu sirloin served with mustard and spicy pickles.
Carrot Nachos from Ghost Donkey
Transforming the popular Mexican dish into something almost healthy, Ghost Donkey's nachos are topped with carrot chilli, mezcal pickled carrots, carrot habanero hot sauce and, of course, melted cheese.