In this regular new column, our Editor-in-chief embraces her long-held passion for food, sharing the unexpected, fascinating and delicious experiences from restaurants, bars, pops-up and cheap and cheerful spots all across the country.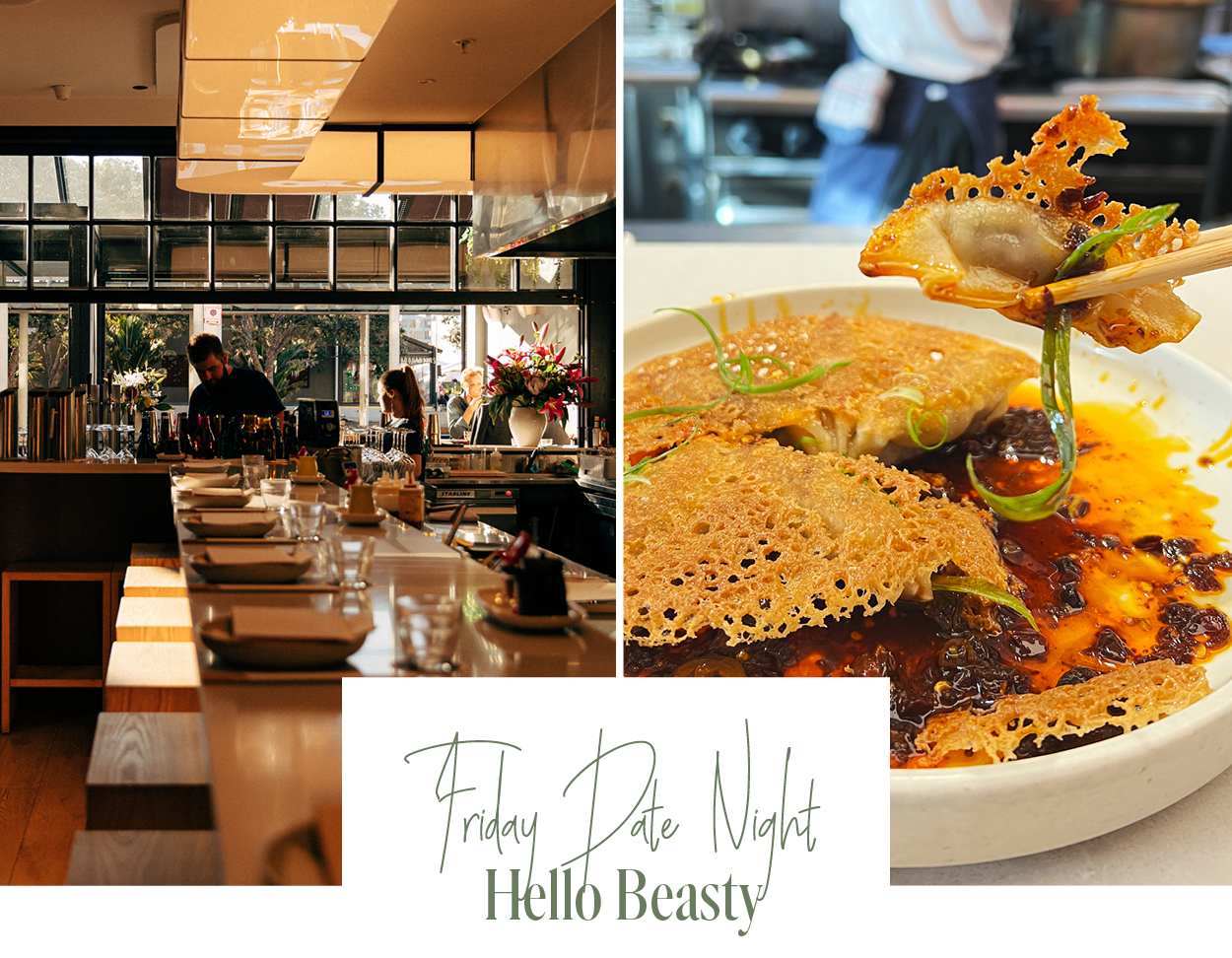 Since opening its doors back in 2018, Stu and Emma Rogan's Viaduct Harbour eatery, Hello Beasty, has been garnering widespread acclaim, albeit in a quiet and subtle manner. When you have food and service that's this good, you really don't need to shout it from the rooftops, the people just come. And this Friday was no exception. As per usual, my husband and I were at a loss as to where to spend our child-free evening, and with no plans in place, we rocked on up to Beasty, assuming we would get a table. How wrong we were. By 5.30pm the place was at capacity. Lucky for us, we could dine at the kitchen counter — a favourite spot to watch the culinary masters at work. Rogan's creative employment of Japanese, Korean and Chinese flavours culminate in magic both on the plate and the palate. There are very few dishes here that I don't enjoy.

Must order: The potstickers are quite simply one of my favourite dishes in town, as are the extremely decadent prawn and crab toasts. Artfully presented with seared Wagyu eye-fillet with Japanese mayo and sweet n' sour sauce on top — if you like turf with your surf, this dish is guaranteed to knock your socks off.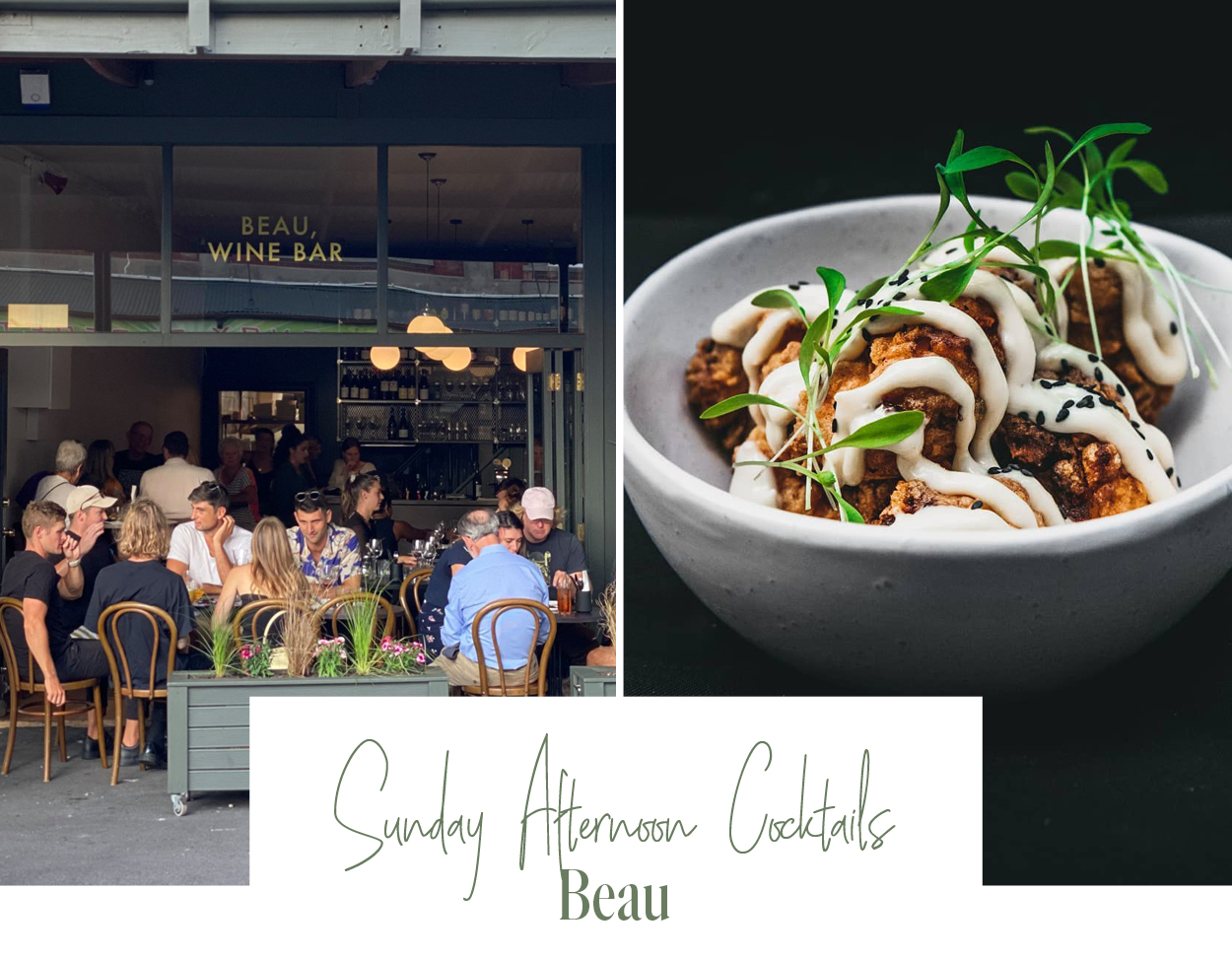 The children are on a playdate so we embrace the freedom and make like the youthful and the wise, and escape to a bar for some much needed respite from our reckless minors and the relentless humidity. This is my first visit to Beau, a small local Ponsonby Road bar with a sweet little courtyard out the back. At 4pm, the place is already full, a good sign in these times I do believe. To beat the heat, a refreshing cocktail is all I want, and the 'Drink Your Greens' is a standout. A delicious concoction of gin, cucumber, yuzu, coriander, chilli and soda basically covers all of my favourite flavours in a drink. Why imbibe a plain old GST (gin, soda and tonic — my usual) when you can pimp it up with fresh Asian-inspired flavours. After swiftly downing a couple of these — because they really were the perfect heat antidote — we ordered 'The Freaky Chicken'. Quite possibly the most freakin' delicious fried chicken I've tried since my youthful days of worshipping the almighty Colonel (a university dietary staple, might I clarify).

Hot tip: The cocktail list is teeming with enticing rifts on classic tipples. I suggest expanding your horizons and trusting the bartender for a drink that's sure to tantalise.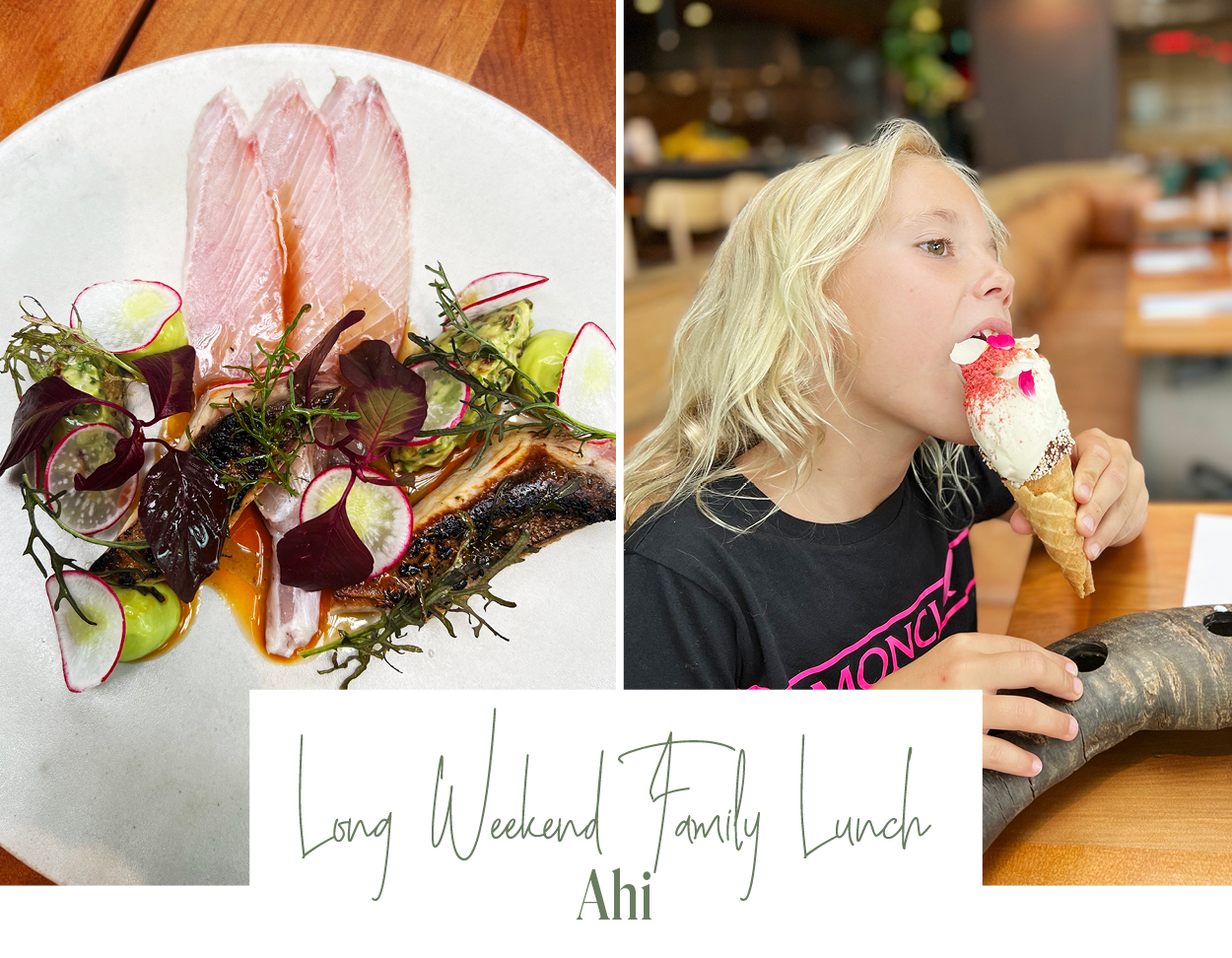 Widely considered by most to be a special occasion eatery, for the Kraus family — who, as you are probably garnering, dine out regularly — adding some pizzazz to your palate becomes a necessity. I've been a fan of Ben Bayly's work for many years. And I get the feeling that Ahi has given him the much longed for chance to truly showcase his impeccable talent. The menu is Kiwi-centric with a tongue-in-cheek play on classic comfort food; corn dogs filled with scampi and served with a 'Big Mac' flavoured mayo, lasagna toppers, completed with soft slow roasted beef, even the classic Trumpet ice cream gets a moment in the limelight thanks to Bayly's genius use of buffalo milk. Each dish is executed with precision and perfection, and with Bayly's love for provenance, each ingredient here is the star of the show. Flavour is paramount, but so is the back story. I recently took my 80-year-old-father to Ahi, where we sat at the kitchen counter while Ben talked us through his process from sourcing the ingredients to conceiving each dish. To hear his passion first hand elevates the experience that much further. And I'm so grateful that my dear old dad embraced this chance to banter with Ben.

Hot tip: If you are dining as a couple or even three, take a seat at the bar. It's akin to watching an excellent cooking show live.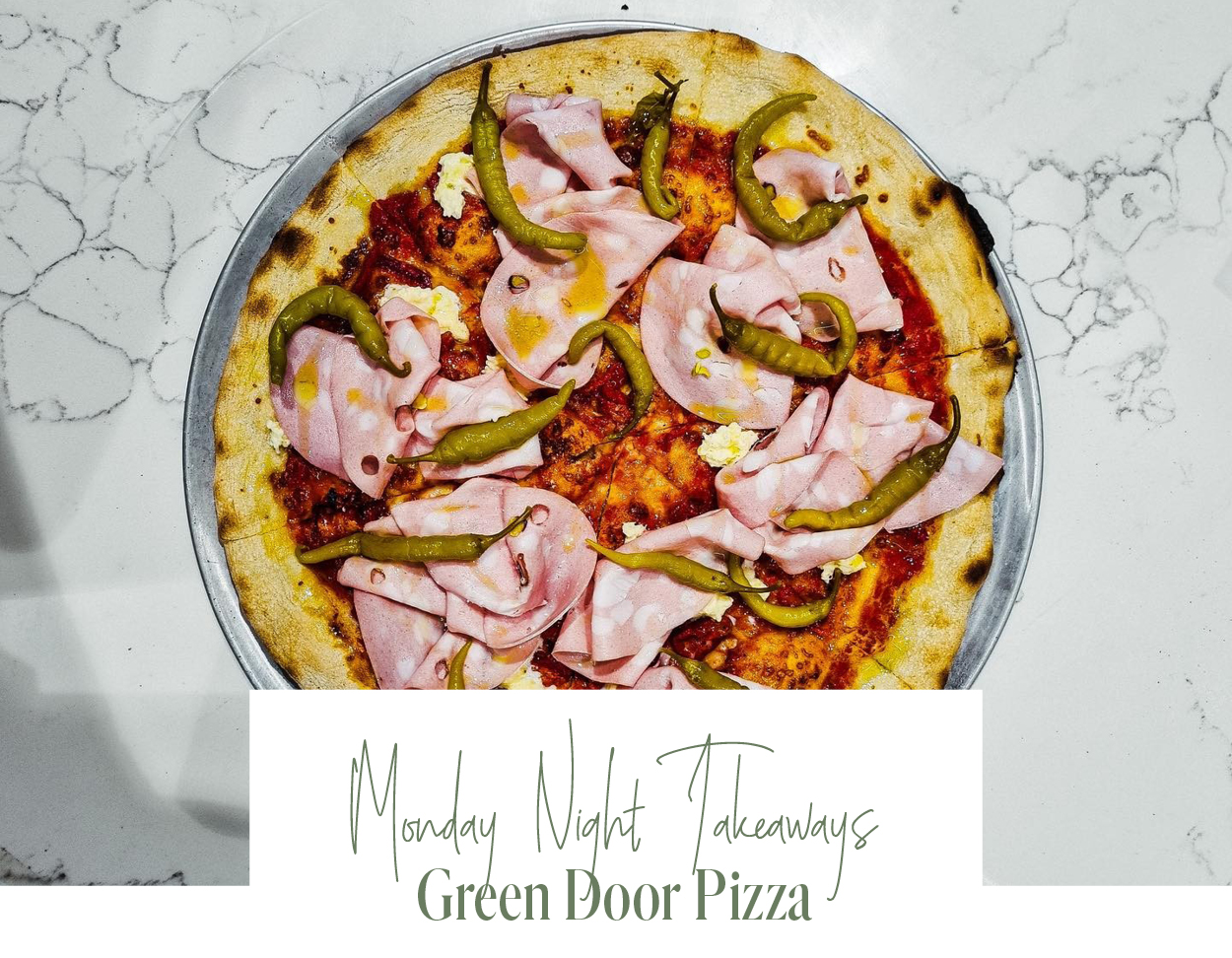 My husband LOVES pizza. If he could, I'm pretty sure he would eat it every single day. So despite the fact that we had already indulged in an enormous lunch at Ahi, it was Commercial Bay's Green Door Pizza that was delivered to the Kraus Haus for dinner. Merging two classic styles, Green Door sees the New York pie married to Napolese pizza for what can only be described as a matrimonial triumph. Chef Rennie (whose provenance is Melbourne's famed Leonardo's Pizza Palace) has most definitely refined the art of the perfect pizza pie boasting delicious ingredient combinations that don't skimp on flavour, served on a base that retains an essential puffy yet crunchy texture.

Must order: The Mortadella, combined with stracciatella, roasted red peppers, and finished with guindilla chillies. It's a taste sensation.