There's nothing better than a classic cheese toastie — with vintage gouda, maasdam and parmesan, to be precise. At Cheese on Toast, the ingredients are really that simple, and savour-able.
Founders, and partners, Steve Kennedy and Yang Yang have mastered the art of making toasted sandwiches with house-made sourdough bread and layers of seasonal produce with their Guerilla Grill food truck, as well as their first Cheese on Toast site in Three Kings.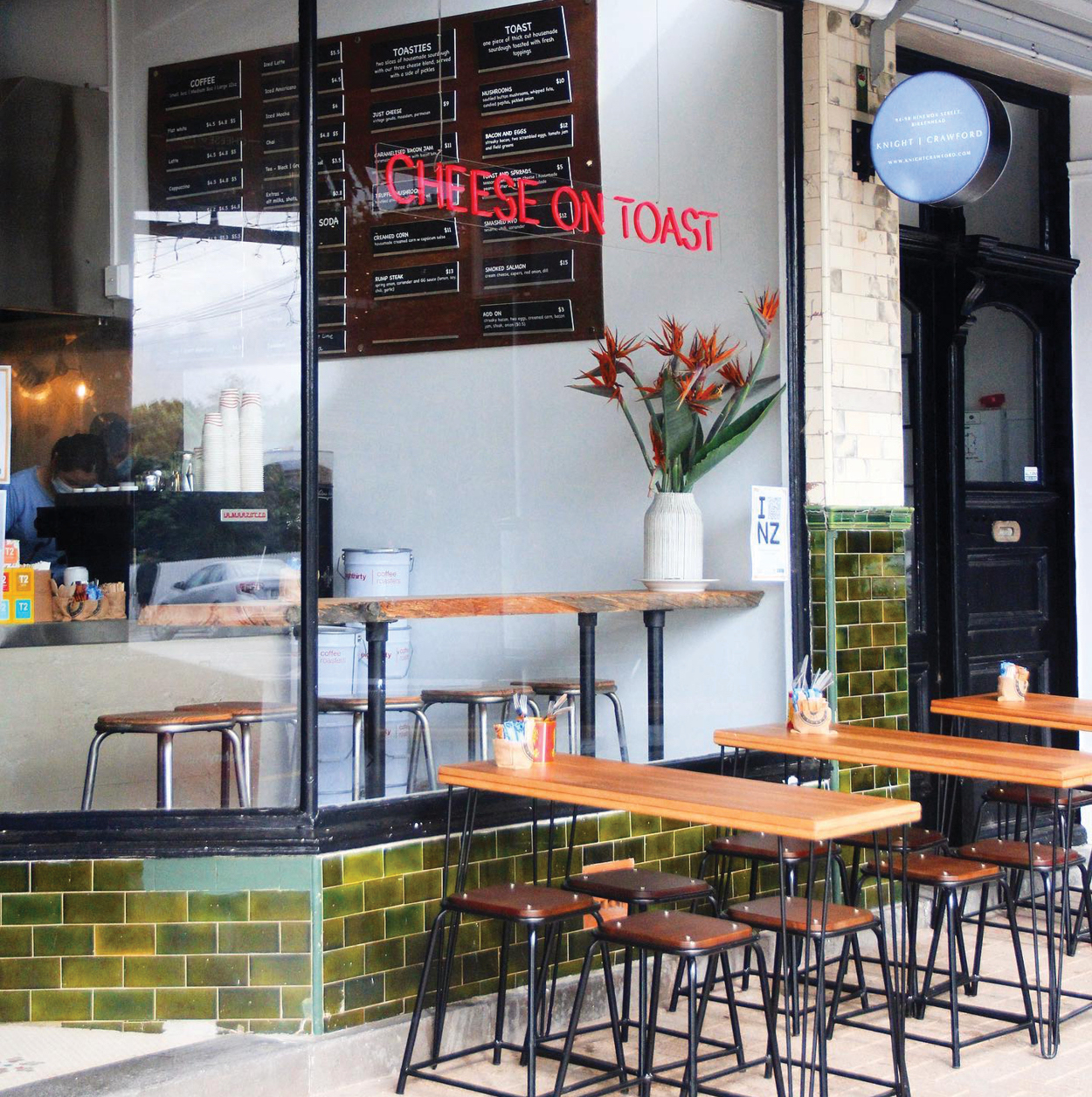 Their formula is clearly working as they open the second Cheese on Toast outpost — rising through the covid challenges at their comfort-food locale just down from the Birkenhead village on Hinemoa street.
The store is in the Hellaby's Building, built in 1912. Honouring the heritage of the building while still keeping things fresh, the Birkenhead site does look different to the Three Kings space. Rather than a garage roller door and concrete floors, there are large front windows and vintage tiles. But both have now-familiar touches, including its casual wooden tables and seating, and approachable grab-and-go counters.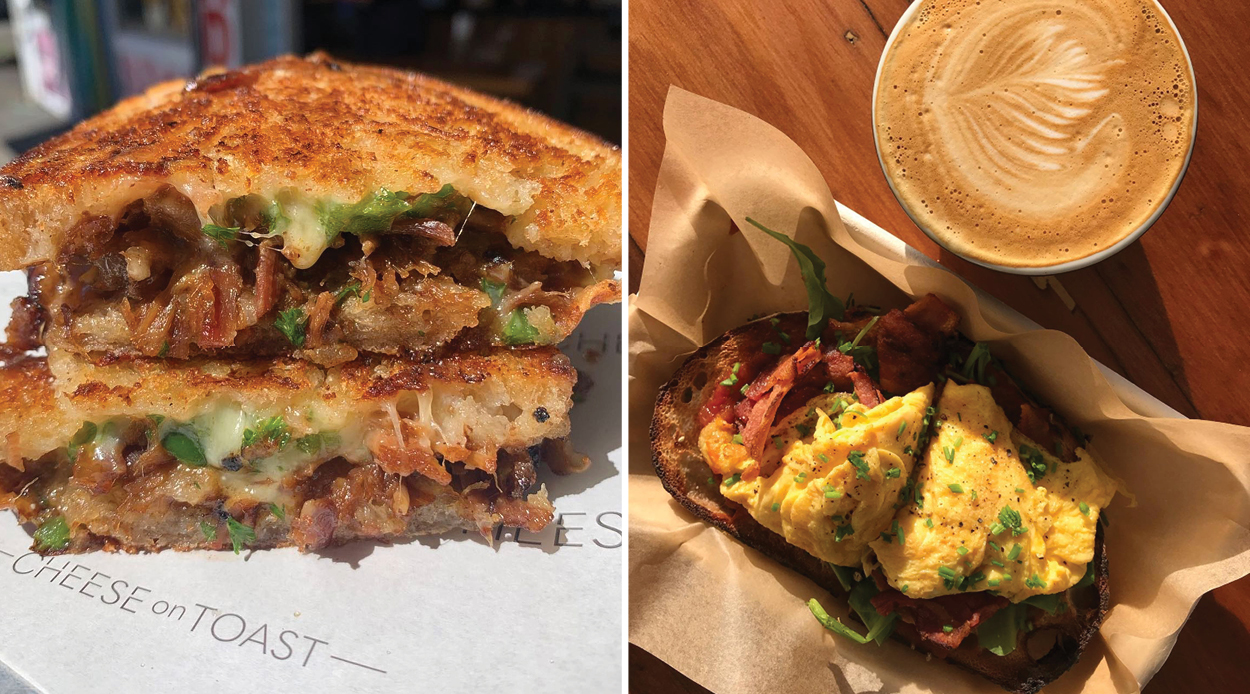 The toastie menu is far more superior to what we could put together from home. The Truffle Mushroom, with sautéed white and portobello mushrooms, onion, garlic and truffle oil, melts in the mouth. The Rump Steak, with spring onion, lemon coriander, soy, chilli and garlic sauce, satisfies with every crunch. And, with their newfound kitchen space at Birkenhead, we're told there will be more creative Cheese on Toast choices to come.
Certainly, we have no doubt Kennedy and Yang will keep the new regulars happy. "Toast and cheese toasties are humble offerings but we put so much effort into making them special so I'm really stoked when I see people loving it and working us into their weekly routine," says Kennedy. "We're absolutely stoked to provide our community comforting, high quality, feel-good food and drinks and we won't stop any time soon!"
Opening hours:
Monday to Sunday: 8am — 2.30pm
(Closed public holidays)
Cheese on Toast Birkenhead
96 Hinemoa Street
Birkenhead, Auckland