When you have a specific craving, and want to see it realised, only the best version of that particular food will do. For an unshakeable — or even fleeting — hot dog craving, we recommend visiting the good people at Good Dog Bad Dog.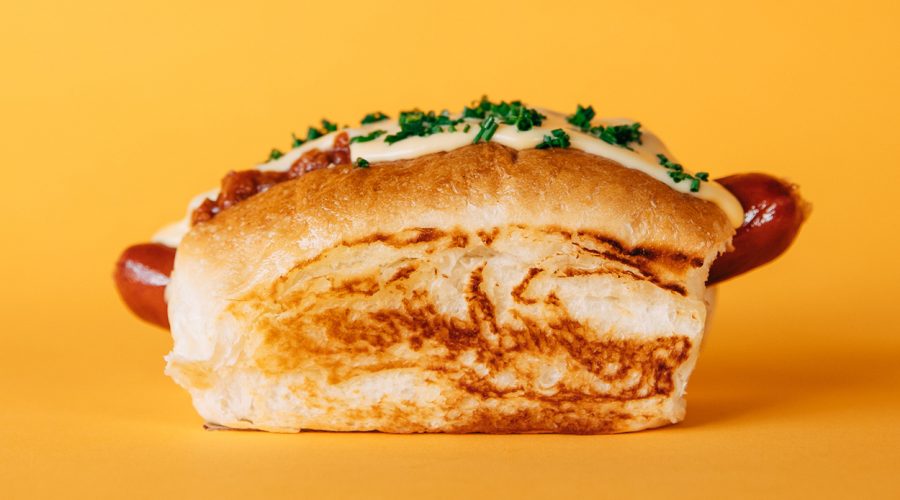 Situated within Commercial Bay's Harbour Eats food hall and helmed by the team behind Gochu, Good Dog Bad Dog initially began life as a pop-up in Newmarket before it put down roots inside the bustling precinct, and we're all much better for it.
The menu includes different variations of the universally-loved delicacy, including the Chilli Cheese Dog, Good Dog, a Pepperoni Pizza Dog and a Mac n' Cheese Dog in addition to the more familiar Classic Dog.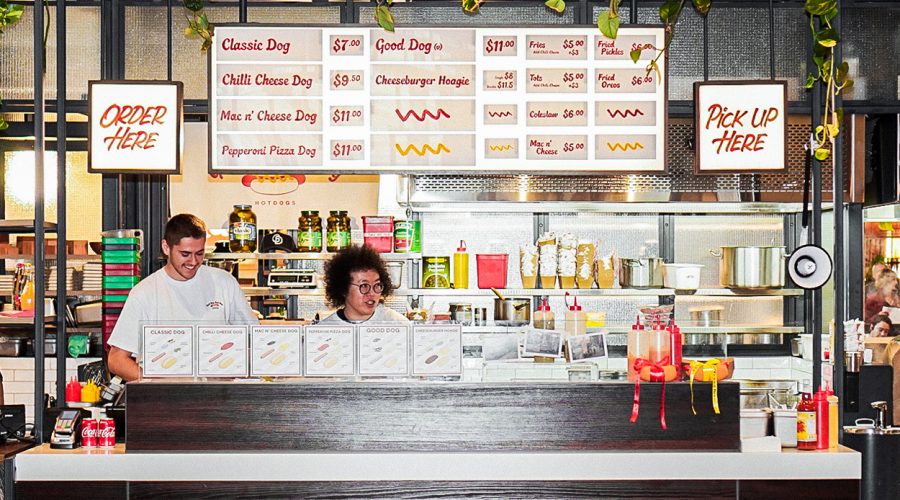 The Chilli Cheese Dog combines a traditional frankfurter sausage with a house-made chilli mix, and cheese topping with chives, while the Good Dog comprises a vegan hot dog featuring shiitake mushroom, fried tofu, jalapeno and truffle mustard, and a vegan sausage, all encased in a bun that, according to the menu, will 'suit it all'.
The Mac n' Cheese Dog is pretty self-explanatory (yes, it's a hot dog with the pasta dish dolloped on top), while the Pepperoni Pizza Dog involves a frankfurter topped with slices of pepperoni pizza and pineapple salsa.
We're also very keen on the look of a recent addition — the Buldoggy — which tops a frank with bulgogi beef, Gochu mayonnaise, coleslaw and nori. It's the mash-up we never knew we needed, but very much want to taste.