The sun is out, and so are we — of Level 3 lockdown. Again. One of the hardest parts about lockdown is not being able to see friends and family if they're not part of our bubble. Another, perhaps more privileged challenge, is missing the act of going out for a meal.
Now we're all allowed to mingle again, why not plan to reunite with your loved ones around a table in one of Auckland's many great restaurants?
Ponsonby Road Bistro
Always consistent, and consistently cosy, Ponsonby Road Bistro is our go-to in the suburb for a snug and relaxed meal with loved ones. We'll have the confit duck, thanks.
The Engine Room
We always feel at home at Northcote Point establishment The Engine Room, thanks to its hospitable interior that's as welcoming as its staff and enticing bistro dishes, such as steak frites or pork schnitzel.
Ortolana
Italian-inspired bistro Ortolana turns on the charm for every one of its patrons, helped along by its cheery space. Sit beneath the distinctive twinkling Monmouth glass lights and dig in to one of the expert pastas or locally-sourced meat dishes.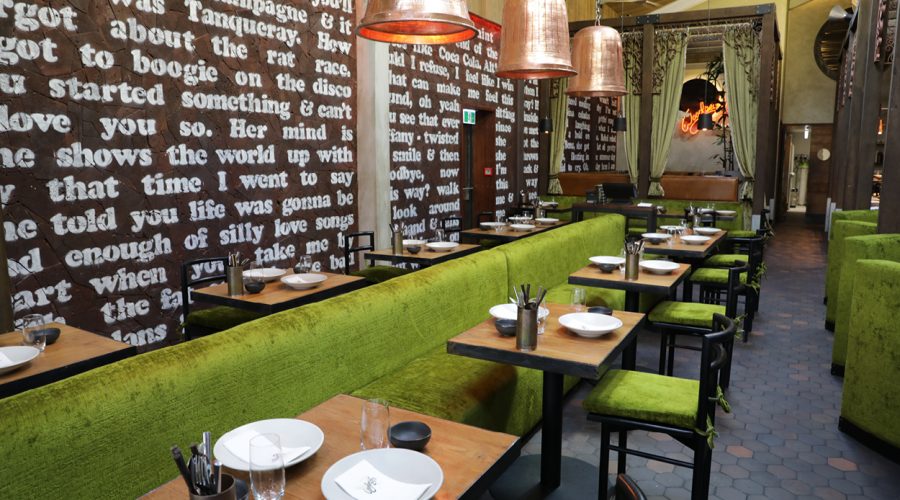 The Golden Nest at Woodpecker Hill
The Golden Nest at Woodpecker Hill is a new incarnation of an old favourite — you guessed it, Parnell's Woodpecker Hill. Recently revitalised with a menu focused on sharing plates and smaller, snackier portions, this is the perfect place to catch up over dumplings, cheesburger baos and cocktails.
Williams Eatery
It's no surprise family-run Williams Eatery are experts at a warm welcome, with its Wynyard Quarter space providing the perfect spot to soak up the sun over delicious brunch fare, a small selection of irresistible pasta and a glass of natural wine. Cheers to that.
Cassia
Something about stepping down the stairs into Cassia's warm, inviting space has us feeling instantly cocooned. Coupled with the incredible flavours of the modern Indian restaurant's menu, it's always a winner.
Ahi
Why not celebrate a reunion with your nearest and dearest by experiencing a newly-opened eatery together? Ahi, Ben Bayly's highly-anticipated new restaurant, has just opened at Commercial Bay, and the menu is a tasty celebration of New Zealand ingredients.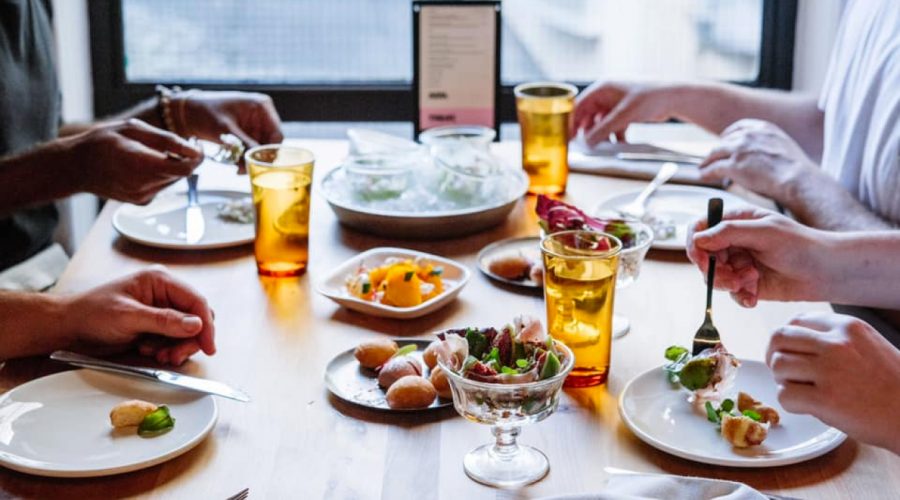 Culprit
Chefs and Culprit owners Kyle Street and Jordan MacDonald know how to make a meal special and memorable. Opt for the 'Taste of Culprit', involving the restaurants famed trolley bites plus a shared main and sides for the table, or the 'Epic Menu' which will see you taken on a delicious culinary journey of the duo's signature inventive flavours.
Apéro
Walking into Karangahape Road wine bar and eatery Apéro, you'll instantly feel at ease in the long, brick-walled room. With a menu of simple yet expertly-executed dishes and a considered wine list, it's an ideal spot to while away an hour or three getting each other up to date on all you missed during lockdown.
Ostro
This downtown institution boasts some of the best views in the city. Tucking into a meal as the sparkling water lights up the faces of the ones you love, you could take advantage of dining with more people by ordering from the 'to share' section — slow cooked Te Mana lamb shoulder, anyone?
Gemmayze St
What better cuisine to eat for a family reunion than one that's all about community? Lebanese eatery Gemmayze St will see you in good stead with any one of its mezze dishes, and the airy space means there's plenty of room.