The saying goes "if it ain't broke, don't fix it", and while Mark Wallbank is aware his pumping Parnell eatery Woodpecker Hill was far from broken, he was ready for a change.
"The whole Covid thing has really given me the time to think about my businesses," says Wallbank, who also owns immensely popular restaurants The Blue Breeze Inn, Chop Chop Noodle Shop and Go Go Daddy Thai Cuisine.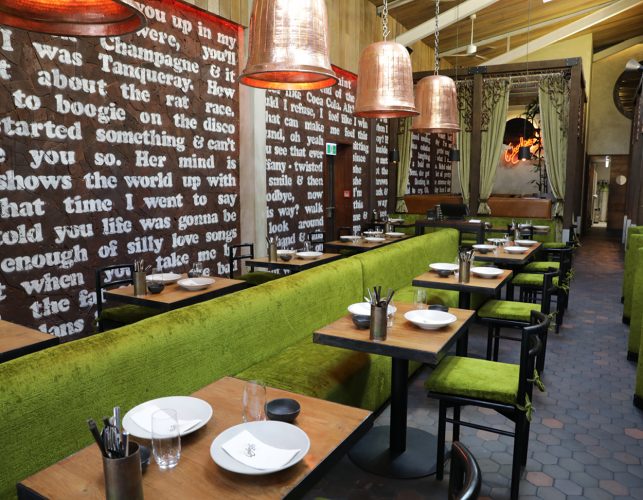 Six weeks of rumination provided the spark to give Woodpecker Hill a makeover, five years after its doors opened for the first time, once again bringing a new offering to Parnell.
The Golden Nest at Woodpecker Hill, as the site is now known, is a "new incarnation" of the previous restaurant, with eye-catching chartreuse upholstery, a versatile and convertible space and an exciting new menu.
Wallbank's longtime chef and collaborator Che Barrington embraces the fun and fresh influence of Japanese and Korean food within The Golden Nest's extensive offering.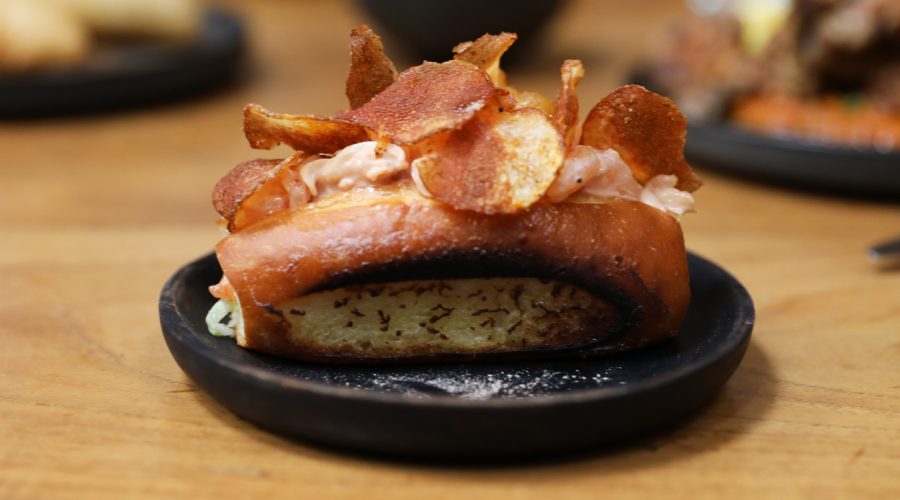 Moving away from the restaurant's previous Thai-infused American BBQ style, the innovative new dishes are a little less spicy and a little more shareable thanks to smaller, snacky-style portions.
"We just wanted a more cost-effective menu, so people can come twice a week as opposed to twice a year," says Wallbank. "Even if you've got 50 bucks in your pocket, you can still have a couple of baskets of dumplings and a couple of drinks."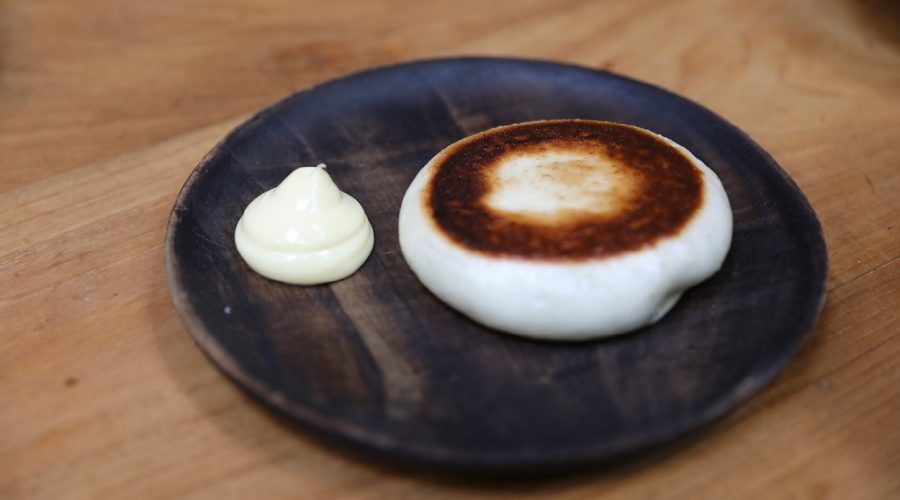 There are so many appealing dishes on the menu, you're going to want to come with a group. A dedicated dumpling and steamed bun section espouses some of the best morsels in town thanks to the kitchen's expert dumpling chefs who make everything to order.
As well as more traditionally-inspired favourites, Barrington brings new meaning to the term 'fusion' with a particular dish: the cheese burger bao. A stuffed steamed bun with a side of dipping mayo that tastes uncannily like a cheeseburger, we can already tell it will be a must-order dish for every table.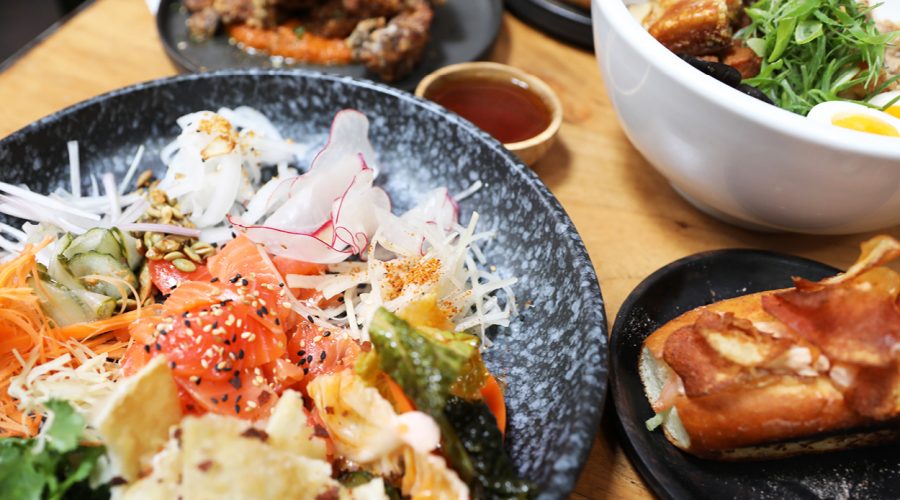 Another essential is the karaage fried chicken with kimchi hot sauce: gluten free thanks to a coating of potato starch and impossible to stop at just one piece.
"There are a lot of fermented aspects to the menu, and we make all our own kimchi and hot sauces," says Barrington. "Making the sauce with the kimchi juice imparts flavours that are more alive and adds a bit more of freshness to it."
For some fresh to offset the fried, look no further than the beloved kombu-cured salmon salad, a favourite brought over from The Blue Breeze Inn and tweaked for the new venture.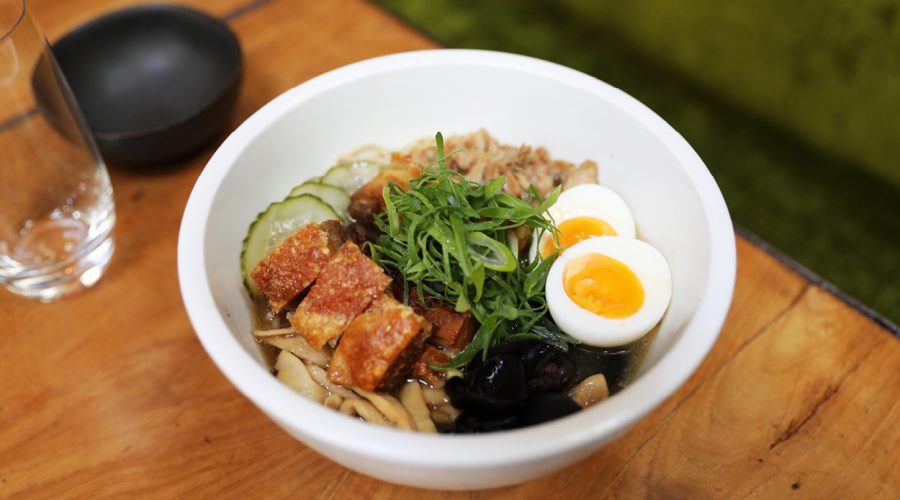 Parnell locals will also be delighted to learn that ramen hotspot Chop Chop has been set up as a second outpost within The Golden Nest, so it's essentially two restaurants in one with patrons being presented with both menus on arrival.
The drinks menu is suitably extensive, and when it comes to cocktails we can't go past the Elwood: The Golden Nest's take on an Old Fashioned served in a beeswax-coated bottle that imparts a delicious honey-tinted infusion into the drink.
The refurbishment includes a revamp of either side of the restaurant's front section, which larger bookings have the option to close off for a private party all of their own.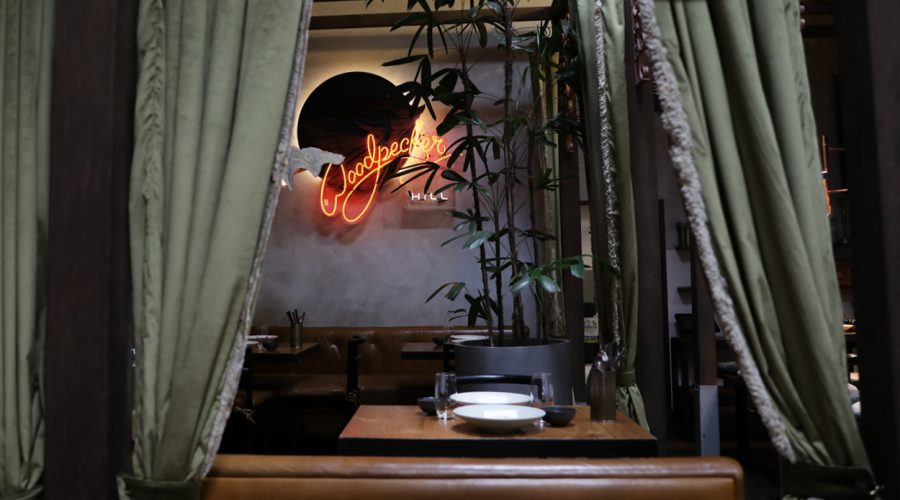 "Basically, I want to have a very versatile space to break up into lots of different areas," says Wallbank.
Having come through Covid, Wallbank and Barrington are keen to inject some colour and irreverence into The Golden Nest at Woodpecker Hill and now's the perfect time to pay them a visit.
And if you were looking for three words describe the spirit of the place, Mark Wallbank's about keeping it simple. "It's fresh, fun and uncomplicated."
Opening hours:
Tuesday to Sunday: 12 noon until late.
Monday: Closed
The Golden Nest at Woodpecker Hill
196 Parnell Road,
Auckland