Being defined by a career can be hugely liberating for people who are happily employed. But for some, finding their true calling via a fulfilling vocation can come later in life than expected. With a hugely successful career in a multinational tech company already well established, Emma Lewisham did the unthinkable and left to launch her eponymous skincare brand.
Based on the underlying principle of producing ethical products that offered proven results without any nasty additives, her skincare line was born from extensive research, backed by science. The brand's stratospheric rise has seen it recognised globally in the notoriously tough-to-crack beauty industry.
Here, the entrepreneur talks about her journey so far and reveals some of the lessons she has learned on the road to redefining beauty.
I was on track to be the first female CEO of a multinational tech company before leaving to start Emma Lewisham. I worked there for eight years and worked my way up from an entry-level marketing role to leading marketing and strategy for New Zealand, becoming one of the few women in the company's global strategy group. The culture there was very traditional and very male-dominated, so I had to work really, really hard to get to where I did, but the experience helped me better understand everything that goes into running a company, from operations to product development to customers.
Looking back, I can't really believe I left. I was on a clear path in my career and it took a big leap of faith to leave that behind. Lots of people questioned my decision, but I think what it came down to was a belief in me that there was something that needed to happen in the beauty space. I can't explain it, but it felt significant enough to turn me away from an opportunity that would have been a real trajectory.
I've never been able to just put up with things I don't believe in. I'm willing to walk away from things that don't feel right. At that company, I had proven that it was possible to overcome the norm, and when I found myself in a place where I had to decide whether I wanted to continue pushing past that glass ceiling, I chose to trust my instincts instead, and move in a completely different direction.
Most people don't know how unregulated the beauty industry in New Zealand is. The last major changes to New Zealand's beauty regulations were close to 100 years ago, despite research proving how important skincare is to our overall health. The seeds of creating my own line were sown when I learned that a product I'd been using contained a known carcinogen. It was an ingredient that had also been used in products for cleaning sewer pipes. It was so unsafe that it had been banned in Europe and Japan, and my doctor told me to stop using the product immediately. But when I tried to find safe skincare alternatives that were natural but that also had evidence-backed results, they didn't exist. It became clear that natural, non-harmful ingredients came at the compromise of results.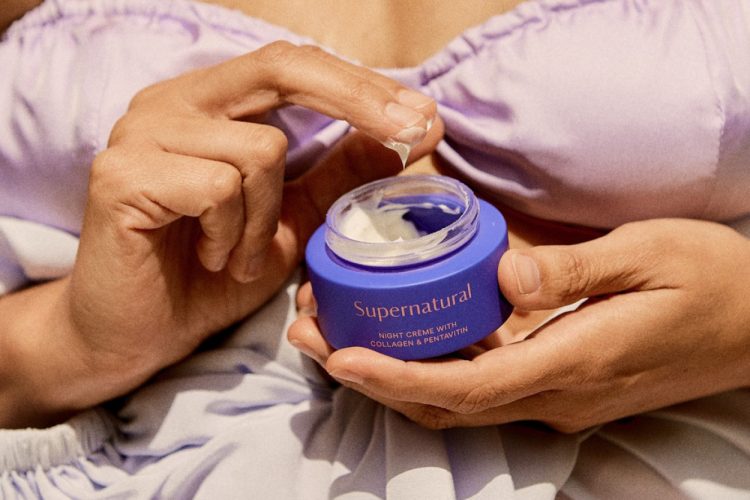 Beauty can be really harmful for the planet too. It has always been important that what I created was not only uncompromising on the health of people but also, that of the planet. I wanted to establish a new sustainable way forward from the 'take-make-dispose' model of beauty. I want Emma Lewisham's legacy to be about the positive impact we had on people and the planet — to change the beauty industry for the better.
I had to be the change I wanted to see. This meant building my brand from the ground up and creating a line of 100 percent clean, natural products that would be as results-based (if not more so) than their non-natural counterparts. Proving you don't have to compromise performance for natural products. The Emma Lewisham brand was three years in the making, because a lot of the work we were doing was pioneering in the skincare industry.
Self doubt does come in sometimes, and I wonder what on earth I'm doing, but that's why it was so important to start Emma Lewisham by validating the need in the market for our product. And doing thorough research. It's one of the things I've found I can always come back to. Holding that purpose and belief close is what gets me through tough times. Remember, you can have the best looking brand out there, but if you don't do that early research, you'll only go so far.
Having good people around me was instrumental at the start. Catherine de Groot was one person who helped me early on by giving me the confidence that I was on the right path, as she had been on a similar one. I also found a sounding board in Sir Noel Robinson (business hall-of-famer) who's actually a family member but is now the chairman of our board.
It's important to be tenacious, to think critically and to problem-solve creatively. I set out to redefine beauty and inspire our customers to do better, so it's been crucial to have a never-say-die attitude. My friends would describe me as the most driven person they know. I just have a fire in me that doesn't let me believe things are impossible. I'm not someone who rolls over, and it's really important that I don't when it comes to my brand because there have been a lot of hurdles in getting to where we are. Emma Lewisham skincare was built on this idea of determination in the face of doubt. Everyone said the Skin Reset Serum would be impossible to create, but thankfully we've proved them wrong.
What we are creating is truly so challenging. To develop high-performing, luxurious products that are 100 percent natural is known in the beauty industry as the hardest standard to meet. Rarely have all three been achieved all at once. So the road was a long one. There's a reason most brands use synthetics and silicones; they're much cheaper and more predictable in the lab. When you're using natural waxes and emulsifiers the first challenge is getting them to feel as luxurious as the synthetic versions. That alone, was a lot. Striking the balance of something that absorbed into the skin and didn't feel sticky while using natural ingredients that each have a life of their own, was really time consuming. It took 52 iterations, to get the Skin Reset Serum to feel how I wanted it to feel. That, combined with the high concentration of actives we wanted to have in every product and it was just curveball after curveball. One of the keys to getting this right was the fact that we told our scientists not to worry about the price of ingredients. We just wanted the best product. So we had the scope to source some of the most innovative ingredients globally. Which ultimately got us over the line.
I was always encouraged by my father to be my own person, to ask difficult questions and to stand up for what's right, even if it's unpopular. This advice has been a theme throughout my life, especially in my career over the last ten years, and it's stood me in good stead for where I am today.
My grandmother was one of the first female CEOs in New Zealand and she has been a huge inspiration to me. She is incredibly hardworking and she never bought into the belief that she was any less equal than her male counterparts. She knows how to hold her own and she has an incredible inner confidence that I always looked up to. I would talk to her when I was working in my previous job and would be in meetings where there were 100 men in the room and I'd be one of two or three women. Me being in my late 20s, it was daunting sometimes, even though I knew I'd worked hard and that I deserved to be there, and I'd often have to deal with the men questioning my judgement or dismissing my thoughts. But she always reminded me to stand my ground and remember my worth. She's 89 now and still working and doing incredible things.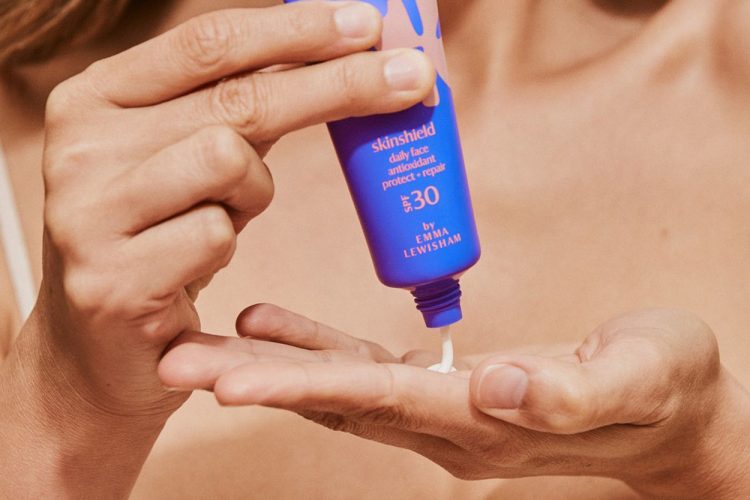 In a crisis, I call my husband first. He was working as a lawyer but now he's come to work with me at Emma Lewisham and to help with our daughter so that we can have that work-family balance. He's very methodical and grounded and a real asset to me personally and professionally.
Commercial success doesn't have to come at the cost of the planet or its inhabitants. I've always been impressed by business leaders who recognise this in the way their companies operate. Two New Zealanders that come to mind are Tim Brown from Allbirds and Maggie Hewitt from Maggie Marilyn. This was also the idea behind our Emma Lewisham Beauty Circle, where we teamed up with TerraCycle to incentivise people to recycle their empty beauty containers. It's all about encouraging a more closed-loop system. Our goal is to be 100 percent circular by 2021.
Early on, I set my own manifesto for what success looks like to me, so every decision I make has to align with that. I think it was because I had my first child at the same time as I launched my business and the traditional measures of success — money, power, titles — didn't feel like they were driving me. I try to live authentically in the moment and to always have meaningful connections with my husband, my daughter and my close friends. Having my own definition of success from the start of this journey has been so important. It's easy to get lost in your career, or to let it define you and that's when you can lose sight of what true success really is.
It's so important to wear a broad spectrum SPF30+ every single day — even in winter. Skin ages because collagen and elastin fibers break down. Exposure to UV speeds up this process. If you want to keep your skin looking and feeling as young as possible, you absolutely need a moisturiser with SPF incorporated into the formula.