Designer Maggie Hewitt's streamlined and sustainable approach to femininity catapulted her to the fashion frontlines straight out of design school, when her first Maggie Marilyn collection for Net-a-porter sold out in 72 hours. In the following four years her star has continued to rise at home in New Zealand and internationally, with the launch of a capsule range called Somewhere and dreams of conquering California. So just how do you become the Southern Hemisphere's answer to Stella McCartney?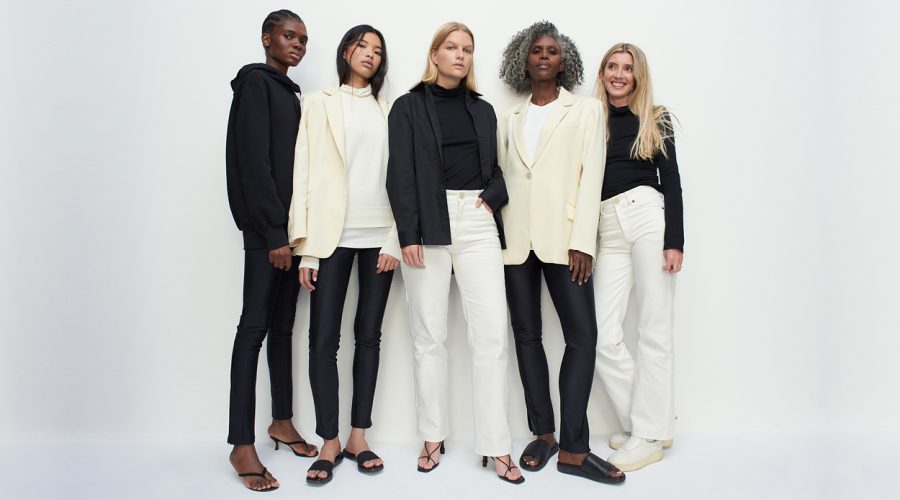 How did Maggie Marilyn start?
I studied fashion and I think I always knew I wanted to have my own business or my own brand, so I went through university thinking that but when I reached the end of my degree I actually hated fashion. Hated it.
I didn't even really want to be in the industry and I felt pretty overwhelmed. I felt like I was going to let my family down because I had done this degree that I didn't really want to use. I went to a university where sustainability was a really big part of our curriculum, so I learnt about the really horrific side of fashion and I think the more I knew, the more I couldn't turn a blind eye. I took some time off and then realised that I still loved fashion in the sense of wanting to wear beautiful clothing. That tugged at my heartstrings.
So I started thinking about where I was going to buy clothing that wasn't vintage, where I felt comfortable buying into the brand. And at the time there really was only the likes of Stella McCartney and Gabriela Hearst, but they were at quite a luxury price point, so I saw a need for someone to create a conscious brand at an accessible price point.
That started me on my journey — very naively I might add. In many ways I think it was good to start a brand with very little idea about how hard it would be.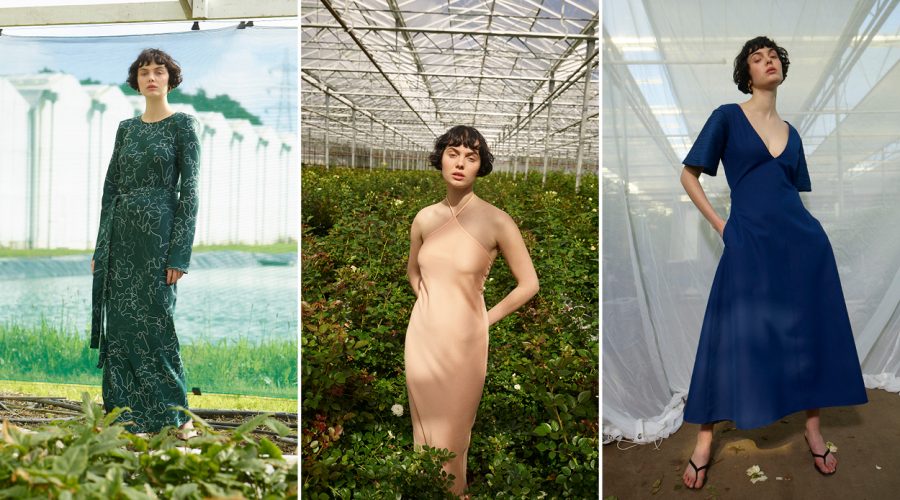 What are the core values of Maggie Marilyn?
Our values of sustainability and wanting to make a difference in the world get me out of bed in the morning. It's not the idea that I can make another beautiful dress, though empowering our customers to feel their best is important. But in those really tough times, what has kept me going is the positive effect that we could one day have on the industry, even worldwide. Sometimes I think that maybe, in five years, we won't actually be known as a fashion brand but as something different.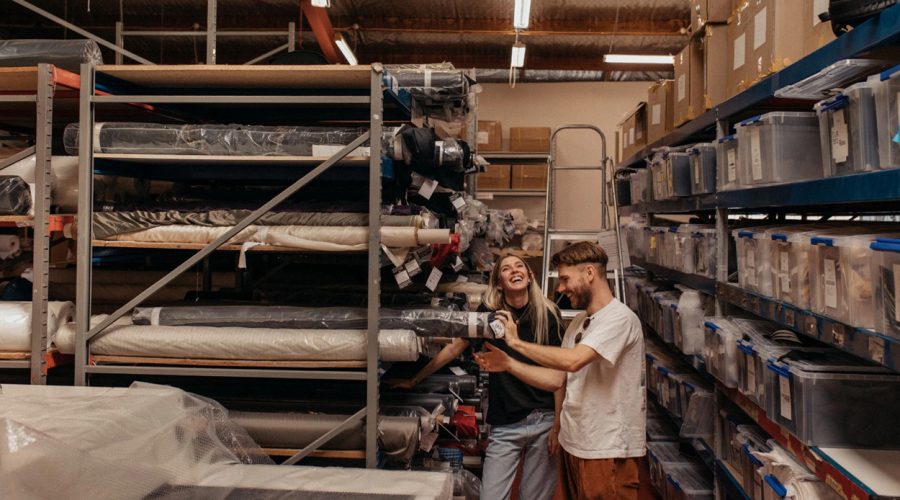 What have been some of the biggest challenges you've had to face?
I'm such a big advocate for talking about the challenges because people don't talk about them as much and it can feel really isolating for an emerging designer to have to go through those challenges on their own, thinking that no one else faces them. It can look like everyone's really successful from Instagram! But I feel like everyone goes through the same things and has those times where they are crying in the shower.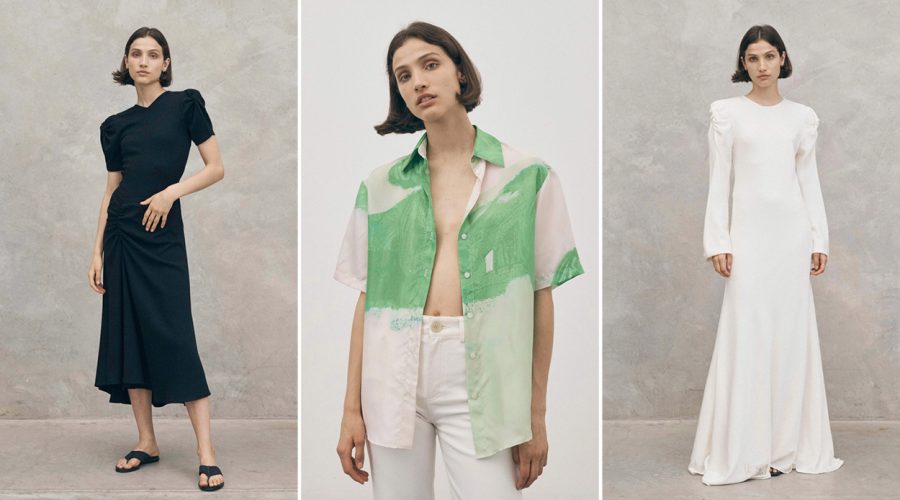 What's it like working with the big guns like Net-a-porter?
You can't underestimate the platform that something like Net-a-Porter can give you. It's huge. And I can't underplay what that did for my brand but it shouldn't be the end goal, because ultimately, they're in it for themselves.
Wholesale definitely plays a huge part in the industry. It will always play a part in my business. We've learnt the hard way because we had some big retailers from the very beginning, so I didn't get a chance to learn with smaller boutiques about how to navigate certain situations. I had to learn with the big guys who don't really care about you sitting in New Zealand.
Over the last 12 months we've learned that we really want to own that relationship with our customer. We want to know who that girl is, what she wants, and how we can be a part of that. We were also hearing how much people wanted to buy into the values of our brand, but couldn't afford to.
Going forward we'll work with the wholesalers that help to amplify our story, and our mission, because they give great marketing leverage. Then it's really about driving revenue and growth through our direct-to-consumer.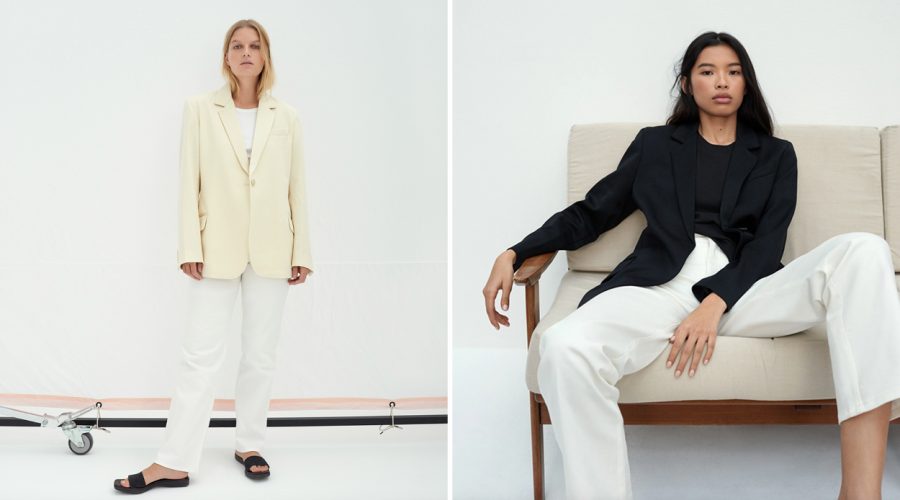 What is the state of fashion production in NZ?
You walk into the factories and there are no young people working. We've actually just launched an apprenticeship programme for the workshop, so we can teach them skills like how to pattern-make and become sample machinists. We're trying to invest back into the industry because for me, I eventually want to create jewellery, shoes, handbags and swimwear, and we probably won't be able to make those things here until we're big enough to invest in the technology. For our ready-to-wear ranges, part of the enjoyment I get from creating them is the relationships we have with our makers.
Will we see a Maggie Marilyn store?
We definitely want to do bricks and mortar but our first standalone store wouldn't be in New Zealand — there's just not enough people here. I have this dream of living in LA so I'm set on Melrose for our first store. I don't know how it's going to happen and I have no idea how we're going to get there but that's on the vision board.
What's next?
In the next few years we'll aim to have a head office in New York, so the aim is to get the right talent so we can move our offices overseas. We look to brands like Patagonia as massive companies that are changing the world — so that's where my ambitions are.