North Shore locals have been flocking to the newly-opened Pym's of Milford since its surprise opening two weeks ago.
Situated on bustling Kitchener Rd, the 55-seater bar and eatery offers a relaxed and welcoming environment for customers to comfortably while away a few hours with friends (or solo), hosted by its friendly staff.
Helmed by Jacqui Blythe, Sarah Carroll and Craig Pym in their first joint hospitality venture, Pym's of Milford is the culmination of a long-held dream by the owners, plus a response to what they saw as a gap in the local offering.
With a curated wine-list featuring both recognisable and independent names, plus boutique spirits like gins from Scapegrace and Botanist, the drinks offering aims to have something for every taste and so far, the feedback has been favourable.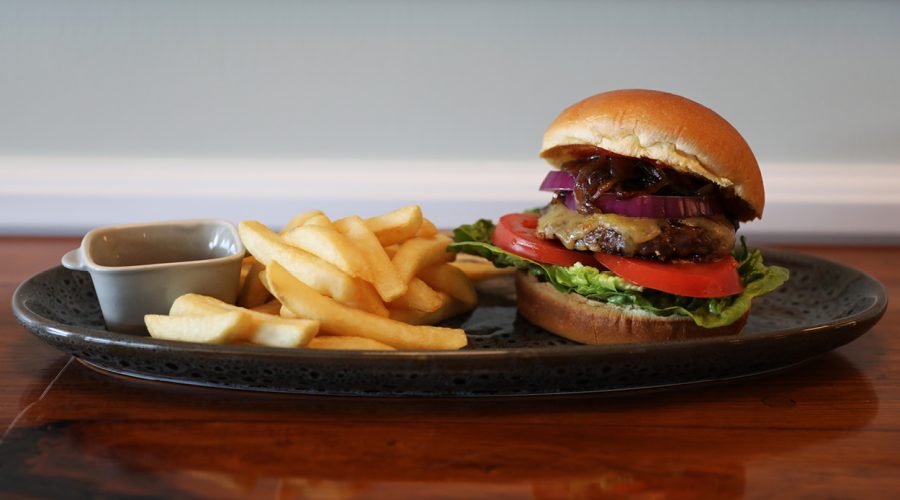 Food-wise, customers can expect simple yet tasty, fresh dishes that present the option of a light snack with your libations, or a combination for a more substantial meal.
The tempting Pym's burger is on the heartier side, comprising grass-fed brisket beef burger with cheese, lettuce, tomato and onion with a side of chips. A classic, done well.
Seasonal vegetable kebabs, two sizes of grazing platters, pork meatballs and chilli prawns are some other small plates on offer, made with good quality ingredients sourced from local suppliers.
It's a family-affair, with the three owners' various relations running operations behind the bar and in the kitchen, and this is part of Pym's of Milford's charm. Next time you find yourself in the area, or if you're a local, and you should decide to stop by, you're sure to receive a warm welcome.
Opening hours:
Monday to Friday: 2pm until late
Saturday and Sunday: Noon until late
Pym's of Milford
154 Kitchener Road, Milford