Restaurateur Oliver Simon is a friendly fixture of Auckland's hospitality scene. Having establishing Simon & Lee in 2017 with business partner David Lee (which they sold in 2019), he now spends his day-to-day co-running the duo's renowned modern Korean eatery Gochu, and popular hot dog spot Good Dog Bad Dog. Both businesses are known for their dynamic and delicious offerings that have legions of diners returning to Commercial Bay time after time. With Good Dog Bad Dog having recently set up shop in Ormiston Town Centre, it's clear Simon is far from resting on his laurels.
Here, he shares some of his key inspirations, favourite items and cultural recommendations.
What I do for a job described in one sentence: Restaurateur. I co-own Gochu and Good Dog Bad Dog (and Green Door Pizza, opening soon) so my time is split between the various sites doing what needs doing.
My personal style can be defined by: Black or white tee, denim, sneakers.
The last thing I bought and loved was: An original 1960s Parker teak dining table to go with a set of chairs I've had in storage for the last 5 years.
An unforgettable place I visited was: Patagonia in Argentina. We hiked to the mountain lake where the Patagonia clothing label takes its logo and then ate empanadas and drank fernet and coke at the base.
The next place I'd like to go to: I would love to go back to Argentina. But realistically, the next place will be Melbourne.
My guilty pleasure is: Processed cheese (preferably Chesdale Smoked Cheese).
My secret talent is: Pizza.
My favourite cultural icon is: I'm a big fan of David Chang. He's created an empire out of nothing and influenced food, drink and hospitality across the world.
The best book I've read in the last year is: Funnily enough, David Chang's Eat a Peach. Also Atomic Habits by James Clear. I prepare my coffee set up the night before now.
I can't miss an episode of: Peaky Blinders. I'll binge watch the whole next season when it finally drops.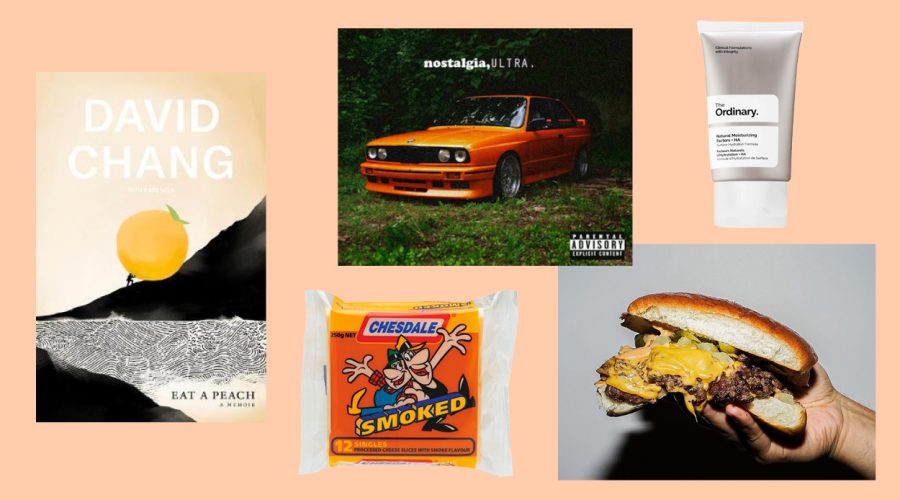 My morning routine is: Wake up, put music on, brew a jug of coffee, either go for a run or go to the gym, then walk into town to start my work day.
In my fridge you'll always find: Pickles of some description. Wine. Processed cheese (it's delicious).
I recently discovered: Banana panikeke and taro sticky rice rolls at Avondale markets. The best Sunday morning snacks anyone could do.
The last meal out I had that truly impressed me was: Black Estate in North Canterbury. Working through their cellar wines, eating delicious food and overlooking the vines. Magic!
The best gift I ever received was: A gold watch my partner got me. It's my only piece of bling.
The beauty/ grooming product I can't live without is: The Ordinary moisturiser.
The last music I downloaded was: Minnie Riperton's whole back catalogue. And Frank Ocean's nostalgia, ULTRA.
If I wasn't doing what I am, I would be: Sipping Bordeaux out in Bordeaux.
I have a collection of: Magnum wine bottles and Jeroboam wine bottles — shout out to Dan from Alta/Everyday Wine.
My favourite way to unwind is: Make cheeseburgers and drink wine at home with Amy.
One of the best pieces of advice I've ever received is: A couple of my favourites are: "Everyone makes mistakes, it's what you do afterwards that counts," and "You can do anything you want. You've just got to work out how to make it happen."