We're of the opinion there are few things in life better than a simple yet exquisite plate of handmade pasta, and judging by the popularity of this recently-opened K' Road pasta restaurant, we're not alone.
Named Pici, like the satisfyingly sturdy shape of fat spaghetti, this cosy St Kevins Arcade spot is the brainchild of a trio of New Zealanders who returned from overseas in early 2020 with a vision to jointly helm their own venture. Chef Jonny Thevenard, his partner Gemma Hareb and fellow chef Kaz Suzuki were living in London and travelled through Italy together where they fell in love with the beautiful simplicity of traditional Italian cuisine — in particular, pasta.
The humble yet incredibly delicious meals that can be found at the most unassuming neighbourhood trattorias were central to Pici's inspiration, explains Thevenard. The idea is to try and strip things back, rather than over-complicating things. "I'm not inspired by famous Italian chefs — more like the nonnas that are making this pasta and have done for so long."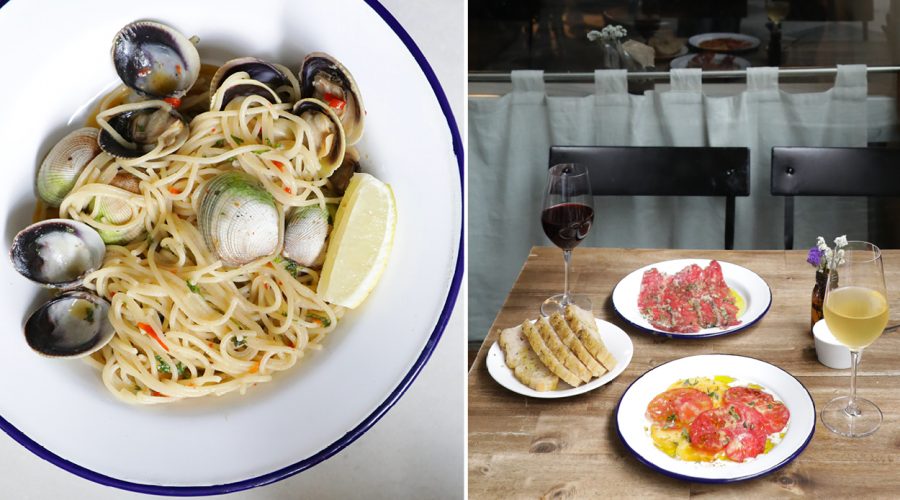 Thevenard and Suzuki's culinary pedigree is sound, with both chefs having cooked under Ben Bayly at The Grove before individually moving overseas, while Hareb heads up the marketing and design side, each bringing their own skills to the operation.
As is the way of it these days, Pici's menu is designed to share. A selection of antipasti kicks off the tasty offering, and everything is thoughtfully considered. Focaccia is the ideal companion to anything on the menu; we suggest using it to ferry into your mouth vibrant heirloom tomatoes paired with creamy stracciatella and lifted with white balsamic reduction, or the bresola with thyme and horseradish.
Onto the all-important pasta: Pici's current menu offers six varieties with tweaks dependent on season and supply. The namesake pici is a must for fans of cacio e pepe, while the spaghettini vongole is also popular; full of flavour yet light and fresh with juicy local clams, chilli and herbs. Fettuccine is currently available two ways — deep and umami with prawns and nduja, or summer-fied with zucchini, pomodoro bianco and pecorino. The spaghettini peperoncino, one of the simplest dishes with chilli, garlic, parsley and olive oil, doesn't disappoint, and rigatoni with pork and fennel sausage ragu will satisfy any carnivore without being too heavy.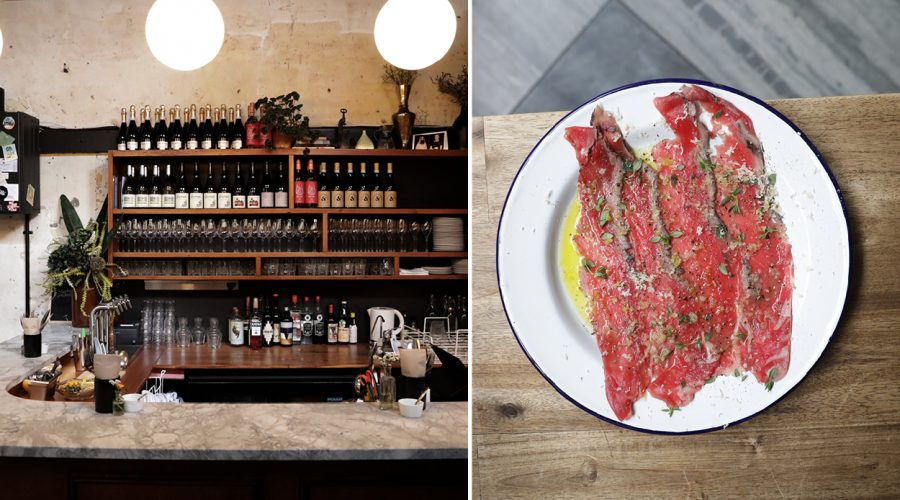 A side order of the bitter leaves salad is never regretted, and it'd be rude to leave without rounding off with either one of the desserts — there's a cheesecake and an almond, dark chocolate semifreddo. In our opinion, the cheesecake is one of the best we've tried, doused in grassy green extra virgin olive oil, lemon zest and a hearty pinch of sea salt.
Pici's restaurant manager and 'wine guy' James Pain has put together a succinct list that's equally as considered as the food offering, with a focus on New Zealand and Italian wines and a preference for small producers, natural, low intervention techniques and organic fruit.
"They're unique because of where they come from," he says of some lesser-known Italian varietals they stock. "As a simple rule, when you eat food and drink wine from the same place, it's a great way to make a match." He also mentions they have an off-license, so if diners love a bottle at dinner, they can take one home with them.
Pici is the latest welcome addition to a dining area of Auckland that's solidified its reputation for exceptional food in approachable settings, and with an offering this good, we're already looking forward to our next visit.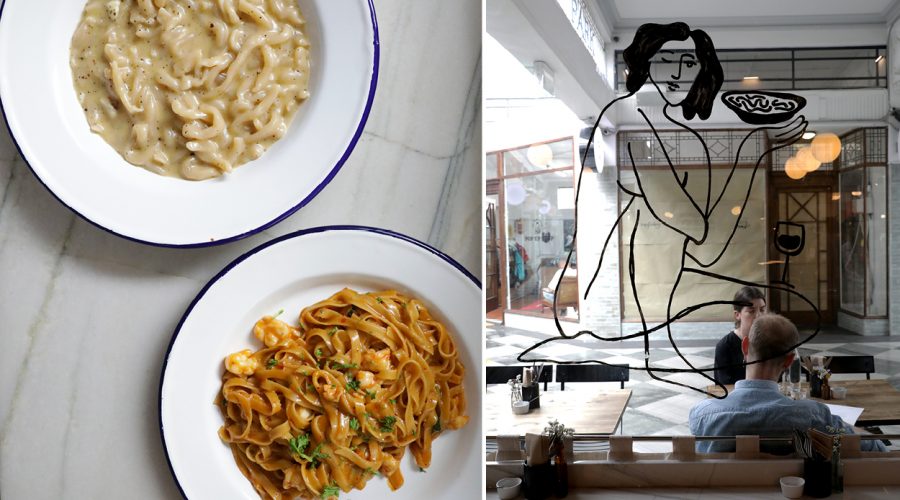 Opening hours:
Tuesday to Thursday 5:30pm — 11:00pm
Friday and Saturday: 5:30pm — 12:00am
Sunday 5:30pm — 10:00pm
Closed Monday
From early February, Pici will also be open for lunch service
Pici
Shop 22, St Kevin's Arcade,
183 Karangahape Road