No-fuss yet full of flavour, Jo Bro's Burgers has garnered a following all over town — both from its 80s-leaning caravan rolling around Auckland and its spot at Titirangi's joint outing, Street Feast. Now, Brody Jenkins and Josh Barlow have found a permanent, dedicated outpost for a full appreciation of their perfected burgers.
On a hole in the wall spot in Point Chevalier (previously filled by the Red Snapper fish and chippery), the standalone store is bringing that same kind of food truck energy, with a more personal touch — Barlow and his family even painted the interior in Jo Bro's colours themselves.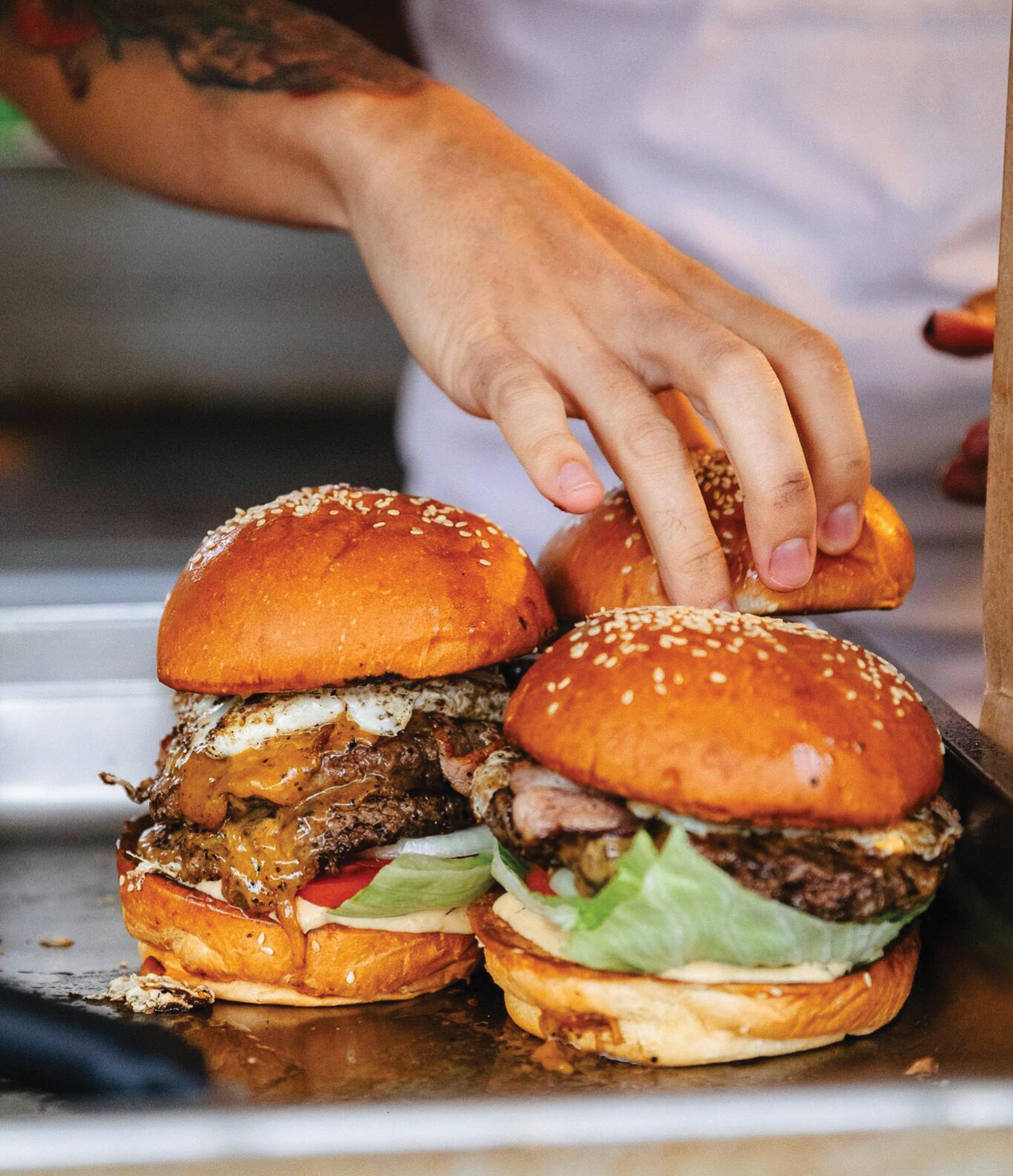 "We weren't actually planning on opening our second store so soon after the first," says Jenkins. "But the opportunity came up and it was so good that we couldn't say no!"
Like at Street Feast in Titirangi (which opened six months ago) they're enjoying Point Chevalier's great sense of community, as well as the scope patrons have to take their order, and ice-cold sodas, to the beach. "It's a busy residential area calling out for better food, so we saw Jo Bro's as a perfect fit," adds Jenkins.
Jo Bro's has always believed, if it ain't broke, don't fix it. And the menu here includes all of their burgers based on the Californian classic — with an unseeded potato bun, cheddar cheese, lettuce, tomato, onion and burger sauce. To make something so simple sing, Jo Bro's relies on high-quality produce. The locally-made potato sponge buns are baked daily and the beef and chicken are sourced from accredited farms known for their sustainability efforts, including Awhi Ruapehu Angus. For vegetarians that seek that bite-into-it moment, the plant-based burger comes with an Impossible Meat patty.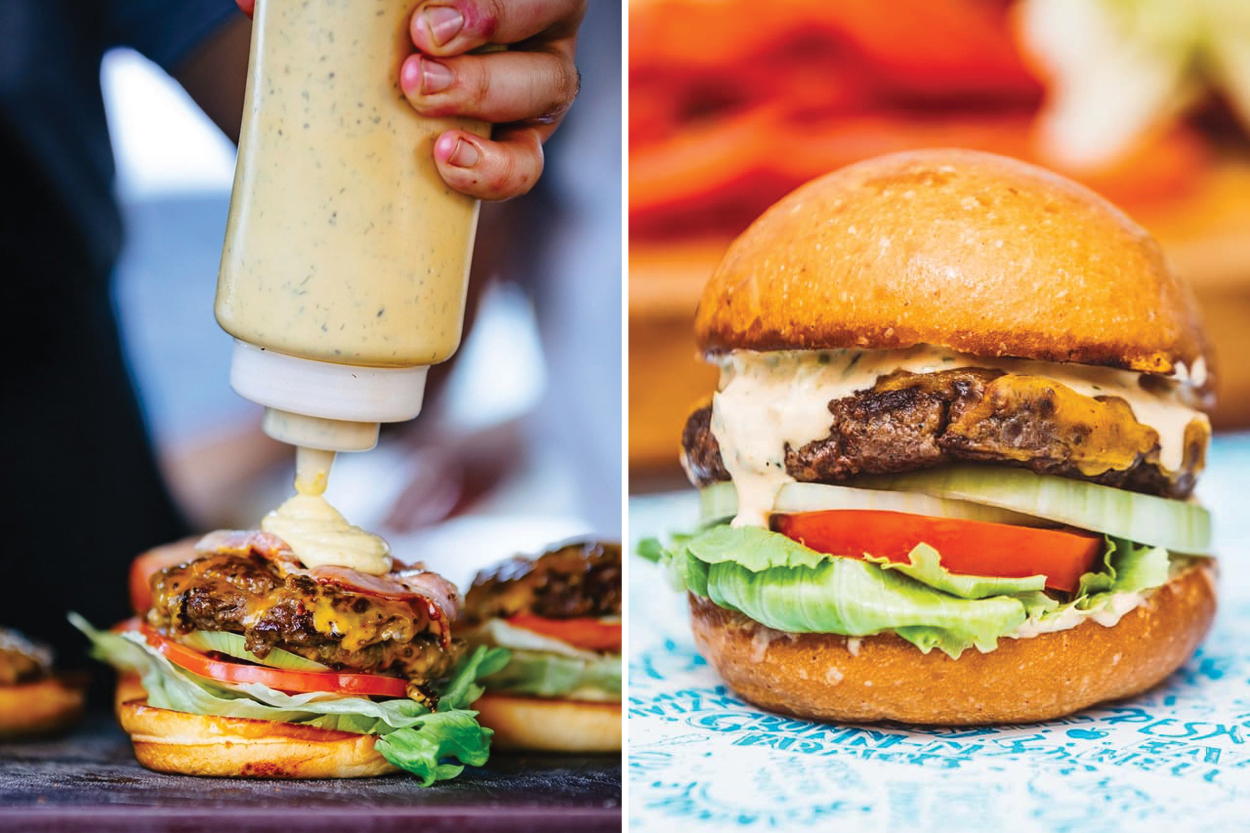 Fulfilling its 'golden burger ratio' are the Jo Bro's sauces. Five years in the making, and inspired by extensive travel in the US, the Jo Bros Original ™ is a trade-marked sauce that satisfies all cravings as an all-in-one condiment.
While there are a few seats available to lick your fingers in the new space, Jo Bro's will mostly service online orders and takeaways. Tempting us even further, the Cream Ice-Cream food truck will be parked out front this Friday and Saturday, and is sure to set tongues wagging.
Opening hours:
Wednesday to Sunday: 12 — 9pm
Closed Monday & Tuesday
Jo Bro's Pt Chev
35 Point Chevalier Road,
Point Chevalier, Auckland