Newly opened in Eden Terrace, Kind Stranger is a cosy neighbourhood cafe where the service is just as warm as the piping hot coffee. It is owned and operated by Mate Vella who, having returned to New Zealand from a stint in London just before Covid, was honing his caffeine-centric craft full time at Grey Lynn cafe Crumb when the opportunity came up to realise a long-held goal of opening his own spot.
Located in the site previously occupied by cult sandwich slingers Hero Sandwich House, Kind Stranger has been given an interior refresh that has taken it from a predominantly takeaway direction to a space that invites customers to sit in with a brew and a bite from the cabinet.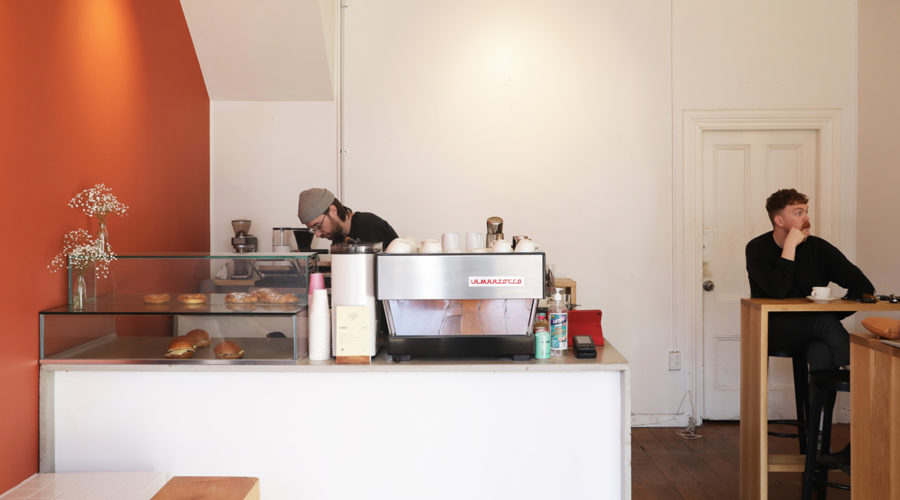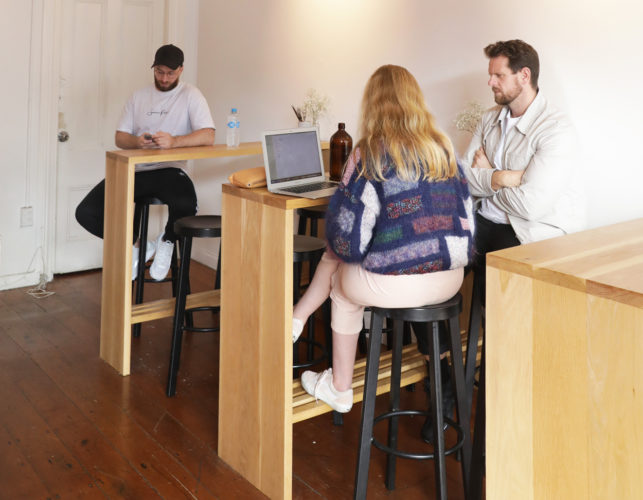 Vella enlisted the help of his friend, designer Elliot Francis, who works for hospitality design firm Millé but took on the venue as a personal project. Early on in their friendship, the duo had bonded over a shared love for the style of cafes visited on their travels to Japan and Korea, and this formed the inspiration for Kind Stranger's sensibility.
Walking in, there are three tall, stool-lined tables lining one side, and the rest of the space is intended to feel as open as possible with a striking white tiled banquette around the left side and by the front window, and small yet solid wooden plinths sourced from boutique and gallery Public Record in the place of traditional tables.
The terracotta red wall, painted in Resene Tandoori, further encourages the overall warmth of the space, and the mixture of textures between natural wooden floors and plinths, creamy tiles and rust-toned wall combine in a way that adds interest to the otherwise pared-back effect.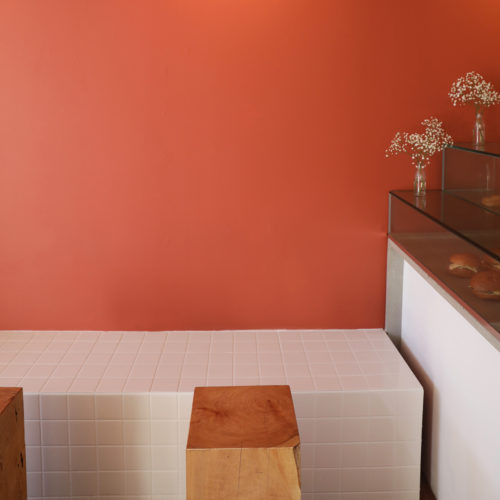 In terms of the food offering, Kind Stranger keeps the cabinet stocked with savoury sandwiches and baked sweet treats, plus vegan options within both categories made by local baker Neat Cakes. We tried Vella's delicious take on a Reuben, served in a brioche bun with pastrami, Swiss cheese, gherkins and house-made sauce; and the beef cheek, rocket, cheese and onion jam toasted bun, which was also very tasty.
Open seven days a week, it is in a prime spot to service both residential visitors and those coming from the various offices and company headquarters in the area.
"Kind Stranger is really in the name," says Vella of the intention behind his new venture. "A community based on having as much or as little interaction with me as they so choose. Regardless, they'll be met with a warm reaction by me."
Opening hours:
Monday to Friday: 7am — 3pm
Saturday & Sunday: 8am — 2pm
@kindstrangercafe
Is there a new opening you believe should be on our radar? Let us know at [email protected]
Kind Stranger
66 New North Road
Eden Terrace