Eden Terrace often seems fairly off-the-radar when it comes to dining out, but the Uptown suburb, while compact, is overflowing with excellent food and drink offerings for any occasion and inclination. From legendary sandwiches to fine dining stalwarts, here are the places you should be eating in Eden Terrace.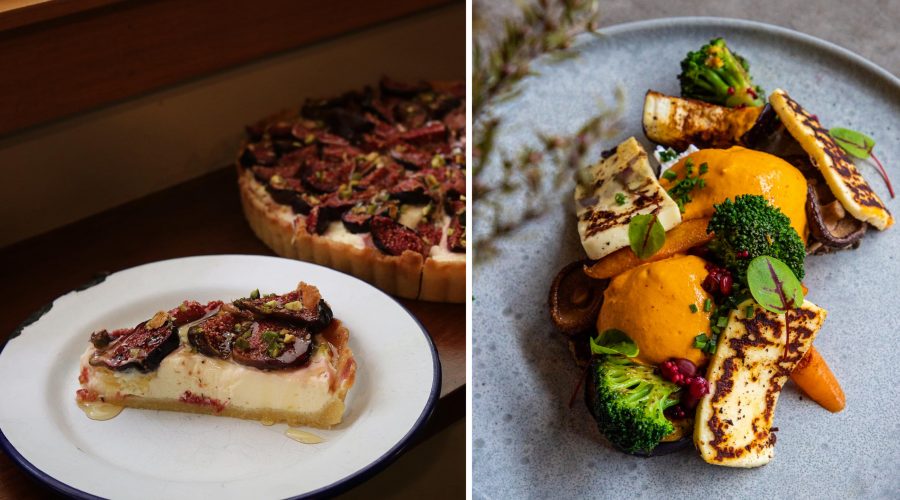 Start the day
Coffee Pen
This sweet cafe is tucked away down Basque Road, and has a cult following for its delicious cabinet food, excellent coffee and warm, welcoming atmosphere cultivated by owners Yasuji and Fumi Hisai. Pull up in the sunshine at one of the outdoor tables, and enjoy a delicious piece of cake or a tart with your hot drink.
Benedict's Cafe
Boasting an all-day menu filled with enticing dishes, Benedict's Cafe (previously Benediction) on peaceful St Benedicts Street is a real gem. Owners Emma Zhao and Jay Yang have created dishes that often tie in tasty Korean flavours, like a kimchi pancake with tiger prawns, or a bulgogi beef bowl. They also offer some classic Kiwi brunch fare like bacon eggs Benedict (only fitting, given the location), and pancakes with berries and vanilla mascarpone.
Goodness Gracious
This cafe and bagelry has three locations city-wide, and its Eden Terrace spot is always humming at brunchtime — on the weekends, especially. Peruse the large selection of New York-style grilled bagels with delicious sweet and savoury toppings, and get your caffeine hit with a cup of in-house roasted coffee.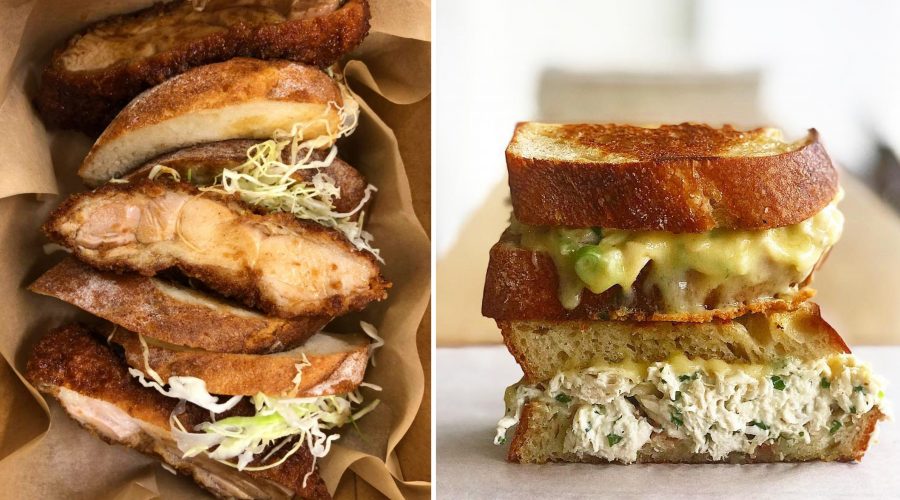 Lush lunch options
Hero Sandwich House
It's well-known that the maestroes at Hero Sandwich House are behind some of the best sandwiches in the city, and with good reason. From sourdough sammies filled with the likes of chicken, bacon jam and cheddar, or the Philly cheese steak roll, Hero's offering will always have you walking out happier (and far more full) than when you went in.
Mizu Bread
These guys also specialise in sandwiches, but they're completely different to Hero's. Mizu's famed chicken katsu sandwich is a thing of beauty, with juicy pieces of crumbed chicken in teriyaki sauce, ensconced in cloud-like white milk bread. The egg sandwich is also unmissable, and it'd be rude not to indulge in one of Mizu's delicious desserts.
Bian Sushi & Donburi
You can't beat a classic, and Bien Sushi never lets us down. Whether eating inside its humble, no-frills space or taking away, Bian's sushi selection may not be as fancy as somewhere like &Sushi, but it's always delicious all the same.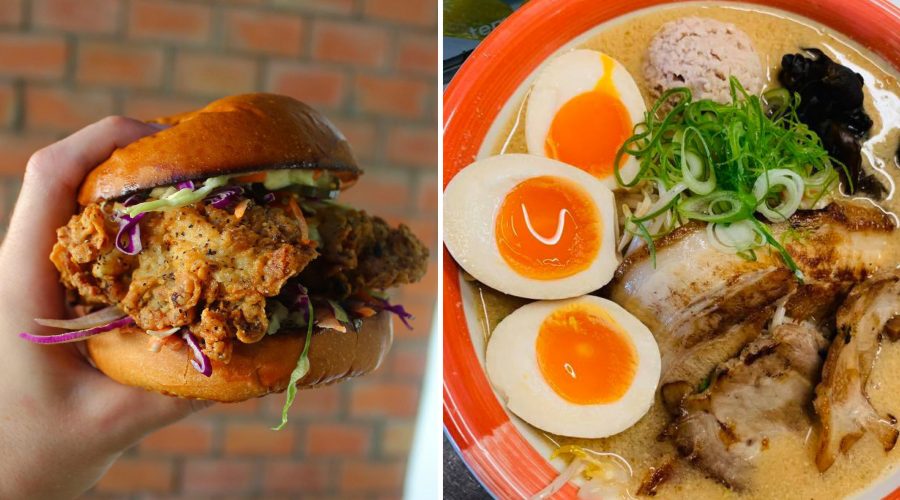 Easy dinner destinations
Ramen Do
Open for both lunch and dinner six days a week, Ramen Do's bowls of warming noodles and broth are some of the best in the city. The Hokkaido Miso Ramen is the star of the show, featuring a complex and flavourful soup topped with pork, a jammy egg and some vegetables. They also do a selection of Donburi, with meat, fish and vegetarian options available, and tasty sides like gyoza dumplings and agedashi tofu.
Burger Geek
The founders of this Symonds Street joint pride themselves on not taking any shortcuts when it comes to their burgers. Grinding their own, special blend of Wagyu and Angus beef each day, the proof is in the final, mouth-watering result. On the menu, find a variety of beef-based burgers, plus free-range chicken and a couple of vegetarian burgers. Hot Wings are also available, and some indulgent sides like jalapeno poppers, mac 'n' cheese balls and beer battered onion rings.
Kokoro Kitchen — 37 Symonds Street
Another great sushi spot that also offers Donburi, Bento boxes, noodles like Udon, Ramen and Yakisoba, and more, Kokoro is open for both lunch and dinner. Fans of affordable, approachable Japanese fare will know that this eatery is the place to go.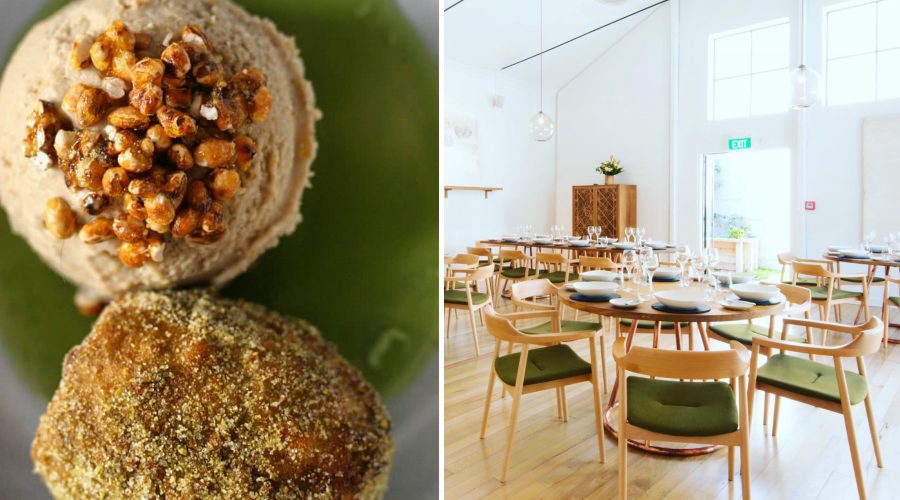 Special occasion spots
Sid at the French Cafe
Eden Terrace's collection of fine dining restaurants is impressive indeed, and Sid at the French Cafe is famed for its elevated fare and impeccable service. Whether you're after a private dining room for an event, or are out to celebrate, this stalwart will ensure it's an occasion to remember.
Kazuya
A truly enduring presence on Symonds Street, Kazuya's artful plates combine European and Japanese culinary traditions. Evening diners can choose a five-or-seven-course degustation, which will be presented with quiet ceremony rarely seen these days. Kazuya also has a less fine-dining but still tasty lunch offering from Thursday to Saturday, called Kozzy Ricebox — a fresh and tasty combination of vegetables, rice and your choice of protein, to takeaway.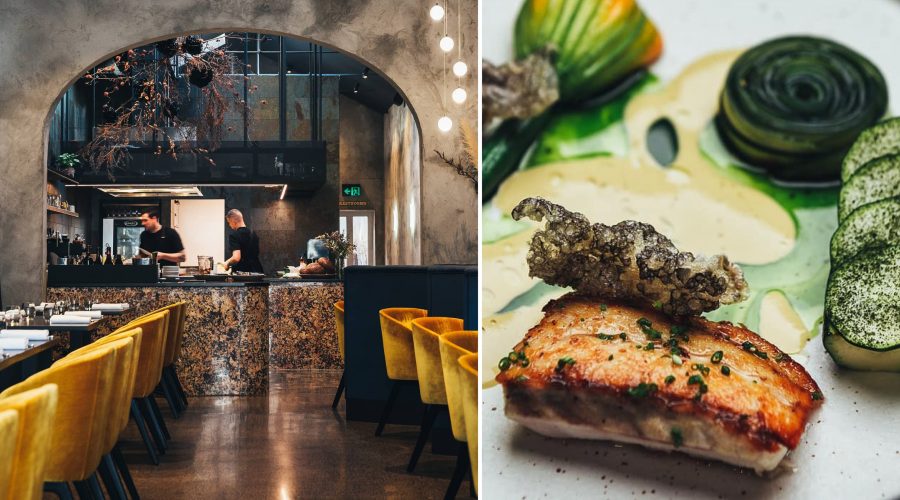 Lillius
Run by Fraser McCarthy and Shannon Vandy, Lillius is a modern fine dining restaurant with a focus on highlighting local growers and producers, and hyper-seasonal ingredients. The menu is ever-changing, which keeps things exciting, and there are both a la carte and tasting menus available — both of which are usually spectacular.
Forest
Founded and run by innovative chef Plabita Florence, Forest is a plant-based experience unlike anything else in this city. Sourcing the majority of her ingredients locally, and aiming to minimize waste as much as possible, Florence does things with vegetables we're sure you'll have never seen before. For example: A dessert of fried feijoa rolled in feijoa skin sugar, with roast cauliflower and Earl Grey ice cream, popped caramel barley, and sorrel syrup.
Good for a brew
Galbraith's Alehouse
Open every day, rain or shine, we love Galbraith's for an easy and casual meeting place to grab a drink with friends. Fireplaces inside and out ensure it's always cosy, the perfect, unpretentious place for a pint and a bowl of hot chips.