There was nothing particularly special about the hot dog cart that Mohammed Abouelenein, Ahmed Elsaka and Abdelbaset Elsayed operated in New York City. It was only after Abouelenein noticed that the growing Muslim population were on the hunt for quick yet substantial meals that they extended their offering to become a halal food stand. And, after word got out about the stand's platter of chicken, gyro meat and falafel on rice, served with their signature hot sauce, The Halal Guys went from corner convenience to global franchise business, with more than 200 restaurants around the world, in a matter of years.

Stories like that of The Halal Guys have presented the idea that the humble street cart can be a sure-fire path to a global restaurant empire. While this might be the case in cities such as New York, the question is, can the same trajectory occur locally, when food truck becomes bricks and mortar eatery? To garner some insight, I met with some of Auckland's most loved food truck operators, to evaluate the situation.

Ask any foodie in Auckland and it's likely they are familiar with The Lucky Taco. Whether it's their hot sauce and taco kits on the shelves in the supermarket or its recognisable truck seen on the streets, The Lucky Taco has proven to be a viable business for its owners, Otis and Sarah Frizzell for seven years and counting. After a holiday in Los Angeles, where they were spoilt with numerous taco trucks to choose from, the couple returned to Auckland with nowhere to satiate their newfound cravings. "There was obviously a gap in the Auckland market for Mexican food," says Otis,"there wasn't even a chain of shit ones at the time", finishes Sarah.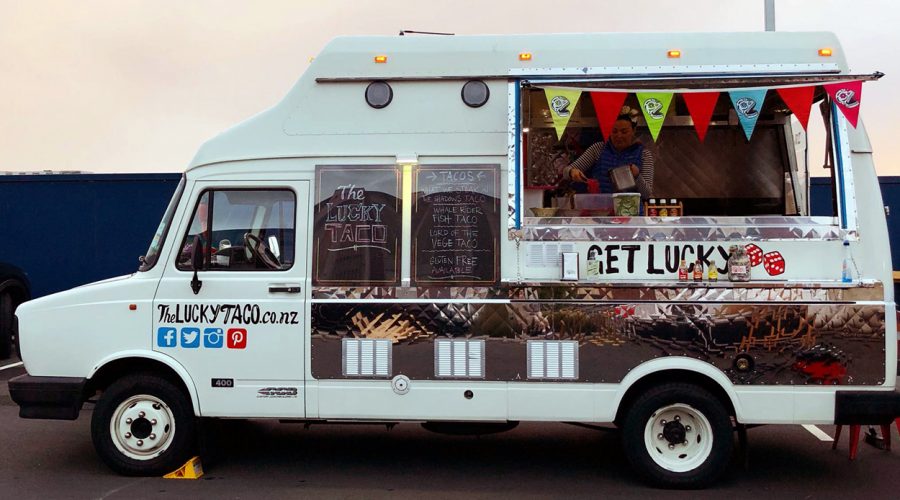 Obviously, opening a restaurant requires a larger investment than setting up a food truck, but this was beside the point for the duo. Otis tells me, "there was just something really beautiful and romantic about food trucks and aside from The White Lady (which is an institution), there wasn't really an established food truck in Auckland." Just like The Halal Guys, the Frizzells were filling a gap in the market and it didn't take long for queues to regularly form outside their vehicle. "I would have to give a disclaimer to every customer before they ordered that it would be over a half-an-hour wait for a taco and they would always stay which blew my mind," Sarah tells me, still in disbelief.

The next few years was a whirlwind for the pair. Otis recalls experiencing "some of the biggest meltdowns" in his entire life as "things were progressing overwhelmingly fast." In 2015, they made their first foray into retail with a selection of hot sauces and investors began to approach the business, offering to accelerate the couple's journey to success. "We were happy with growing gradually, at a slow pace," Otis tells me, "but outside investors wanted to go from zero to hero in an instant." Taking advantage of the success of their at-home taco kits, the investors incorporated other street food businesses into the equation to expand its offerings from just tacos to food kits for burgers, noodles, curries and dumplings. The Lucky Taco became Lucky Street and Sarah tells me, "it broke my heart to change the name and that was the first sign, it just didn't feel right." After ignoring a number of red flags, the couple were left $40,000 in debt, something from which they have only recovered from recently. Sarah says that despite it being one of the biggest struggles of her life, the process taught her "valuable business lessons and to sharpen up."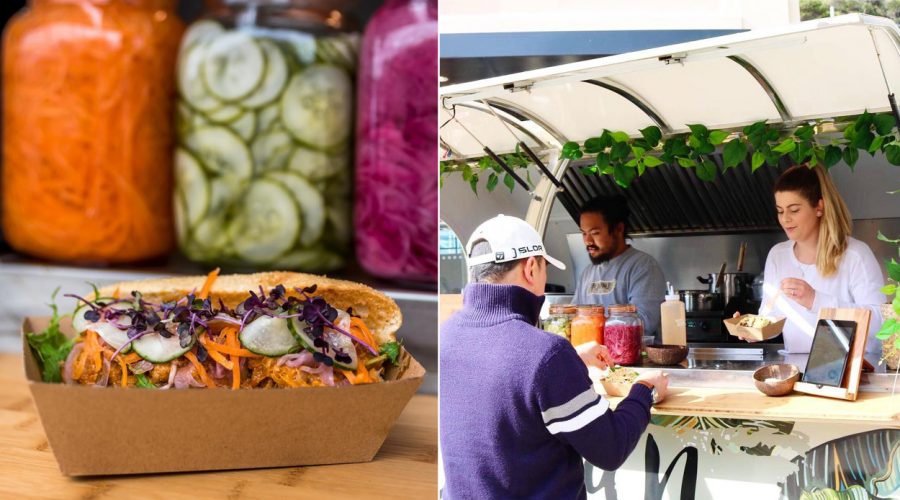 "Stay in your path in the first few years and ignore anyone else who comes your way," were Sarah's words of wisdom to Aldrin Tabora and Laura Caddick, who own the Filipino food truck, Hapunan, after they faced similarly rapid success as The Lucky Taco within their first year of operation (in 2018). Selling out at every event they attended and even making it onto international publications such as The Lonely Planet, Tabora and Caddick have been given numerous offers to expand the business. This includes stocking their special ube ice-cream in supermarkets or opening a permanent restaurant space, but Hapunan has stuck to Sarah's advice, declining each opportunity in order to "not get ahead of ourselves," according to Caddick. She explains "it's so easy to get caught up in the thrill of being busy and wanting to branch out but at the same time you have to take a step back." With no plans yet to expand into other areas, their popularity continues to grow, and Tabora and Caddick are proving that perhaps it is possible to achieve a promising career on the road, with no need to chase the crowd, as for now, the crowd chases them.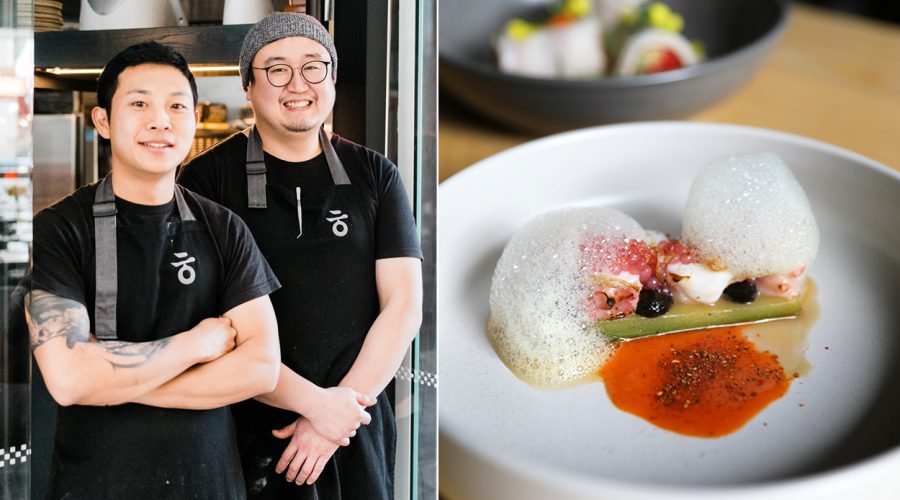 However, the food truck fairytale can have more than one happy ending. Min Baek, the owner and executive chef of the highly-acclaimed modern Korean restaurant, Han, started his business as a food truck called Uni-Ko, at a time in his life he describes as his loneliest. The market for his refined cuisine was "almost non-existent" in the fast-paced food truck environment and it seemed to Baek, like he was nearing the end of his chefing career, until his food landed in the hands of the tenant of the building that Han is now located in. Blown away by Baek's cooking, he was invited to open a permanent restaurant on Parnell Road. "I told them that I had no money and they told me to not worry about that for now and that they would help me." Baek was given the freedom to name his own restaurant, create his own menu and build a team he truly believes in. He has had to face and overcome a number of new hurdles as a restaurant owner, such as having to attract his own foot traffic and the responsibility of having to keep Han's doors open, even when he predicts that it will be a slow evening. But Baek tells me that the pros outweigh the cons. At Han, he has more room for creativity with his cooking and most importantly, has a team behind him to support him through the challenges.

I ask Baek if he has any advice for those that would like to transition to a permanent restaurant. "I told my friend, Aldrin from Hapunan not to open a truck based on my negative experience. But look at how successful he is now." I share Sarah Frizzell's words with Baek, "stay in your own path," to which he responds with intense nods of agreement, followed by his own piece of advice, given with a chuckle "and be a good driver."