Born from a love for the Philippines and its cuisine, Hapunan is the food truck dishing out full-of-flavour street food with a focus on traditional Pinoy dishes. Named after the Filipino word for 'dinner', this cute, mobile outlet is drawing on the importance of the meal in Filipino culture as a time for family and friends to come together over delicious food. Owners Aldrin and Laura offer dinner-worthy dishes (but not exclusively at evening time) on-the-go from the window of their unmissable, leaf-covered caravan.
Aiming to spread love for the relatively unrepresented (in Auckland at least) cuisine, Hapunan is putting a modern spin on tradition with a menu that is both accessible and intricate. Meals like the Beef Pares —which sees beef brisket braised for 18 hours with soy and star anise, served with egg noodles, bok choy, spring onion and confit garlic oil and topped with chives and fried garlic — sit alongside mouth-watering Prawn Siomai — where prawns, bamboo shoots and mixed vegetables are steamed in light pastry before being served with Filipino slaw dressed in chilli and garlic.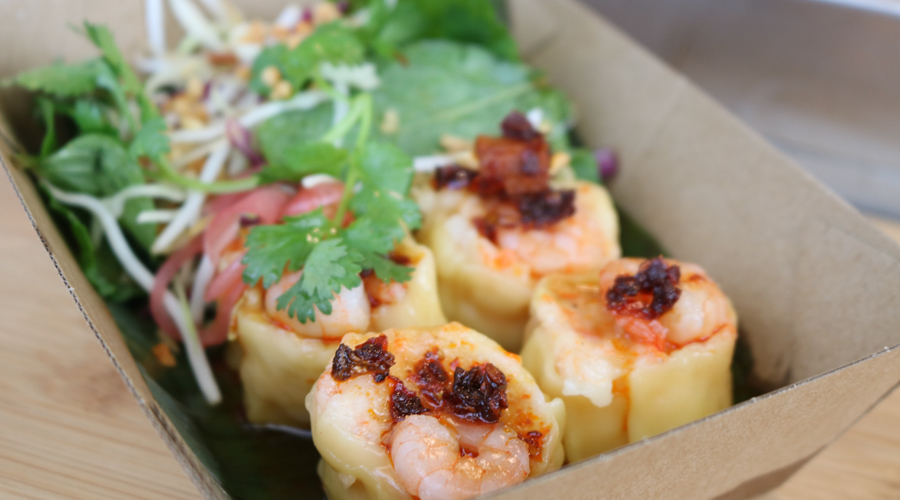 As is the nature with food trucks, Hapunan's location is constantly in flux, but we can tell you that this weekend they'll be in Mount Albert on Friday night from 5pm until 9pm, and on Saturday they'll be at the Vibe Youth Arts Festival in Henderson from 11am until 4pm.