In this regular new column, our Editor-in-chief embraces her long-held passion for food, sharing the unexpected, fascinating and delicious experiences from restaurants, bars, pops-up and cheap and cheerful spots all across the country.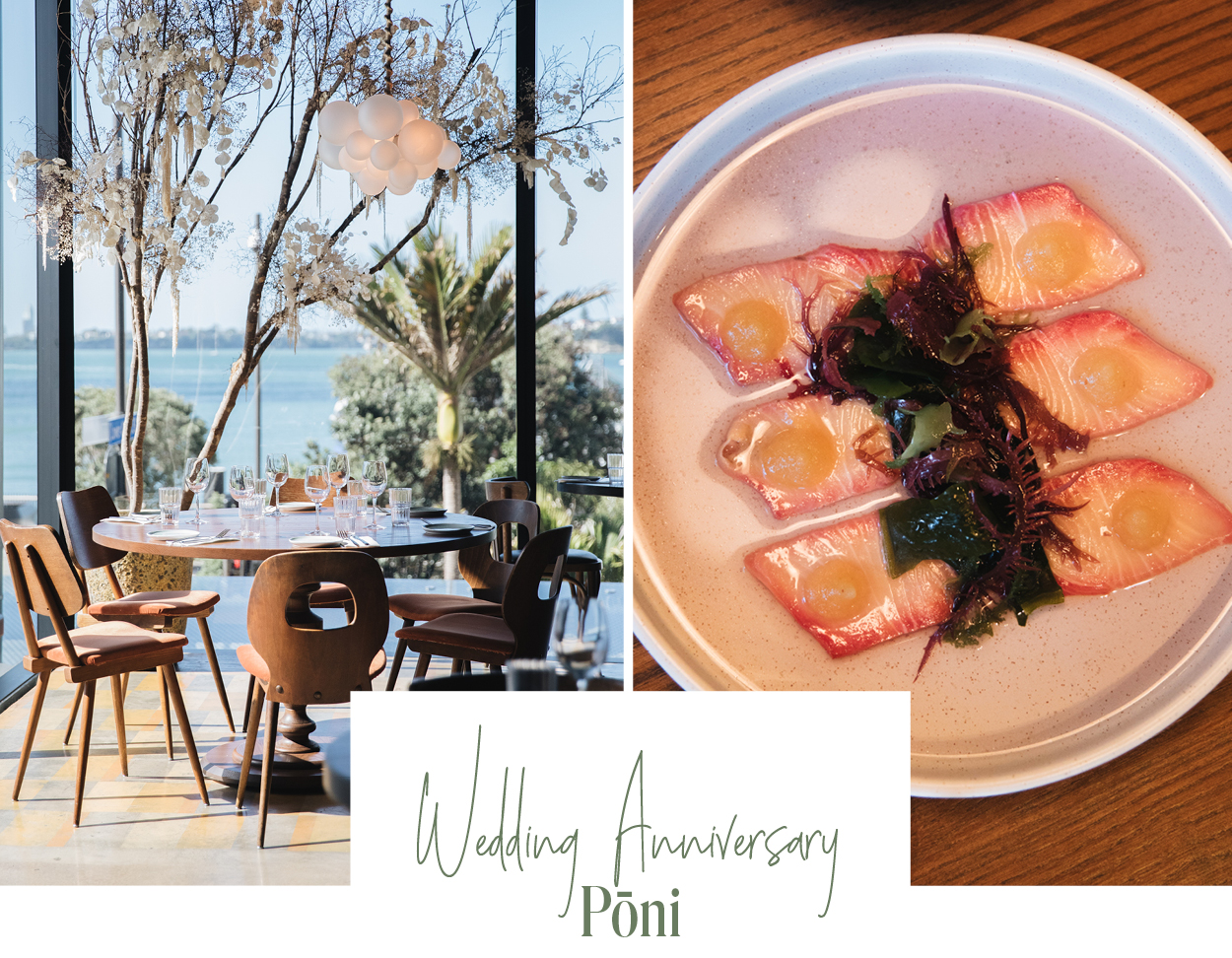 Feeling a tad cavalier (with all the talk of Omicron on the doorstep) after arriving back in Auckland after four weeks of essentially isolating on our boat over the summer, my husband and I decided to hold our heads high and head out to support the world of dining. Our first stop, the newly christened Pōni to celebrate our wedding anniversary. In a supremely wise decision, the powers that be at Commercial Bay have handed over the reins to what was once Poni Room, to the immensely talented (and extremely busy) David Lee. With a fresh new interior that is light and bright, and a menu that's taken inspiration from Head Chef Fred Wong's Cantonese upbringing in Hong Kong, there's a distinct mixture of Chinese and Japanese flavours that dance on the palate. New dishes like a 'Hong Kong Vongole' with Cloudy Bay clams speak loudly to the innovation that's at play here.

Must order: The charred octopus, cauliflower, chipotle kimchi sauce and nam jim dressing. Sure I'd been eating a lot of seafood over summer, but the flavour combinations in this dish make it a taste sensation. It's exactly the type of zing my palate loves.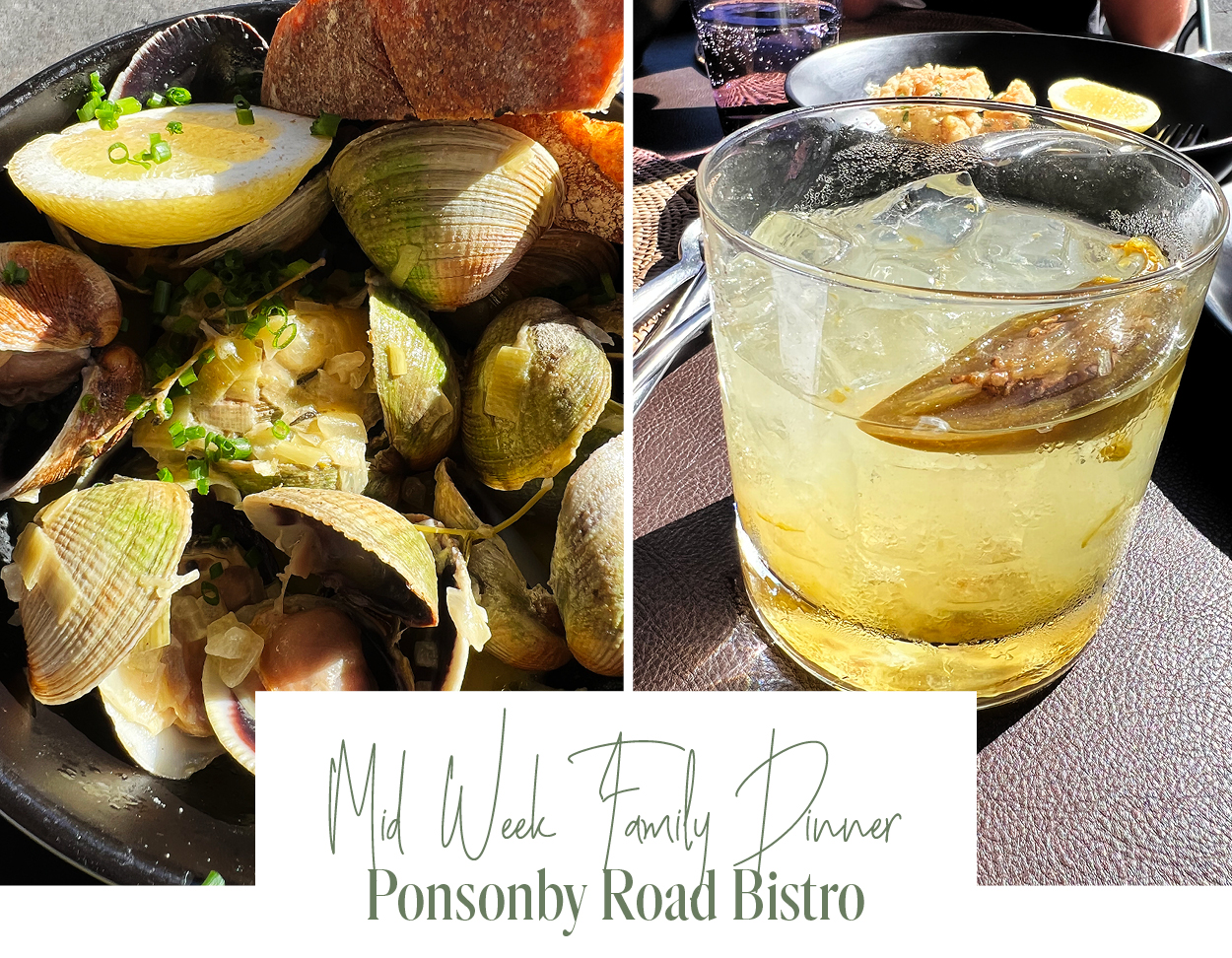 I have been going to Ponsonby Road Bistro since it first opened under its original name Magnum, back when the dynamic duo of Mark Wallbank and Blair Russell were the stars of the show. Fast forward some 16 odd years and it's Blair and his wife Gina at the helm of what is arguably one of the most consistently fantastic bistros in town. Come for the food, stay for the excellent drinks and banter with the highly entertaining Blair. He may like to bemoan how he's too long for this hospo malarkey, but that's what makes him so hilarious. The Russells still have some of the same loyal staff they've had for decades, which is a testament to how respected and loved they are. It's probably also worth acknowledging that I met my husband here 12 years ago, so if you're on the hunt for a fine young man, PRB could well be the place where dreams and futures are made.

I took my family on a Thursday evening. The menu here, while tweaks and substitutions are made, consistently remains the same. The majority of the dishes are variations on items that have been on the menu for as long as I can remember. Clams are a mainstay — typically served with a flavourful broth that certain members of my family can't resist drinking straight from the bowl. Apparently it's a German thing. The other hot contender every visit is the perfectly cooked scotch fillet served with a lob of exceptional herb butter and thick cut chips.

Must order: The incredible mescal and jalapeño margarita. If chilli margaritas are your drink du jour then this rendition has to go down as one of the most spectacular in town, thanks to the large muddled jalapeños and perfect use of mescal over tequila.

Hot tip: I love an early dinner as the sun is setting, and PRB is quite possibly the best place to enjoy the remaining hours of a sunny day. Many years ago before children, it was a common occurrence to sight a young Miss Sullivan holding court outside glugging endless bottles of Chablis. Hilariously, at the time a nasty food critic took umbrage at this, and made a dig at PRB for being the home of 'ditzy blondes who sit outside all day drinking Chablis'. So true my friend, so true. But why the bad attitude?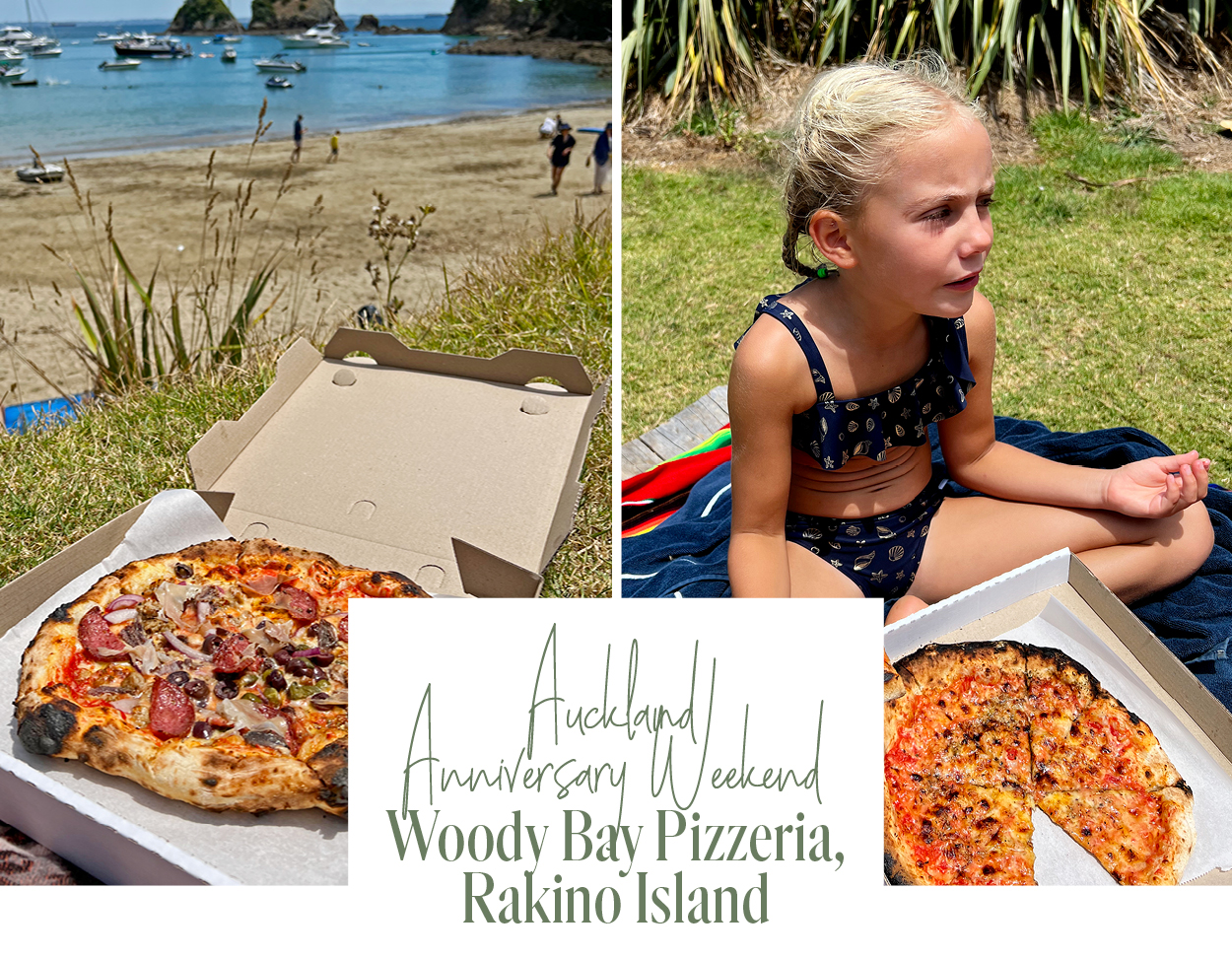 I suspect by the time you read this, the infamous-to-boaties Pizzeria may have closed for the season. But it's well worth noting it for the future. The sheer fact that one has to wait upwards of two hours for a pizza should be proof enough that there is some magic at work inside the confines of Alf's pizza shack. Located just a short walk up from the beach, the pizza shed serves a small selection of utterly delicious wood fired Neapolitan style pizzas. The tomatoes and herbs are grown on the island, and the bases are crafted from a two to three day fermented dough. For those who don't like their glass half full, I suggest the Paradiso, a margarita pizza topped with pepperoni, Italian fennel sausage, prosciutto, olives, anchovies, mushrooms, capers and red onion. It's a taste sensation. Order two — the leftovers are always welcome the next day on the boat.
Hot tip: Follow Woody Bay Pizzeria on Facebook for updates on their opening hours. If the weather isn't great they may be closed. It's also worth noting that they often host bands or local singers to add to the good-times vibe.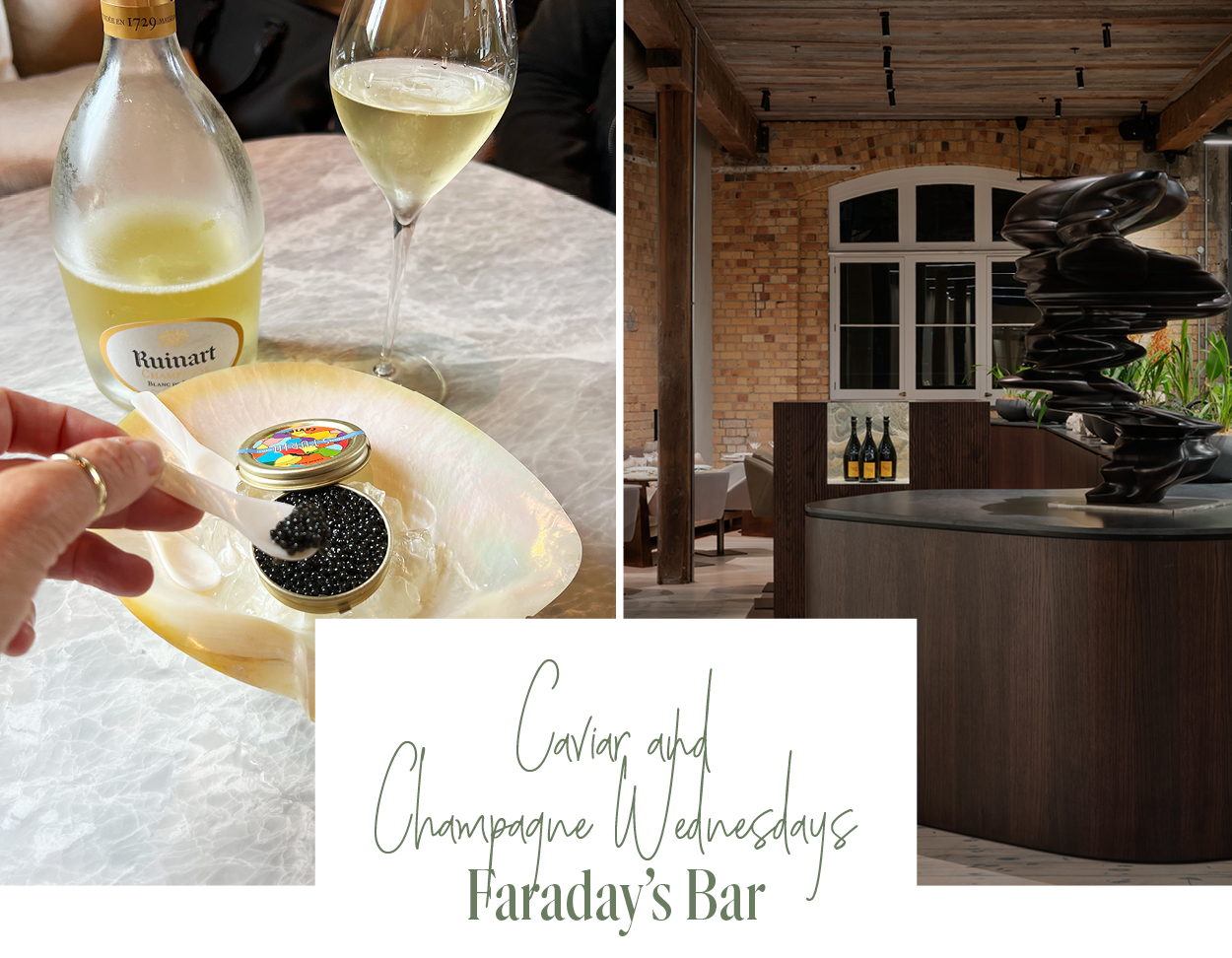 While we may consider ourselves a cosmopolitan city, there are a few of life's culinary necessities that are missing on many of the finer menus around town, and one of those is caviar. A rarity in these parts, perhaps due to our proximity to its source? But local French culinary purveyors Maison Vauron have been supplying me with their French sustainably farmed sturgeon caviar for many years, and now thankfully it's available at Faradays' resplendent Champagne bar. Here it is served beautifully on a polished shell and bed of ice with shell spoons, which you employ to dump a small pile of the delicacy on your hand at the base of your thumb and eat. Paired with a bottle of either Ruinart Blanc de Blancs or Krug Grande Cuvée Champagne Brut (169th Édition), there is no chicer way to spend the afternoon, or simpler passage to appease your yearnings for foreign lands.