It's been a long time coming, but Wise Boys Burgers has finally found a permanent spot to call home in Grey Lynn. The plant-based, vegan burger truck has earned a loyal following after roaming the streets, all around the North Island for the last three years and it's safe to say that expectations for this new opening were high. Luckily, we managed to get the first, inside look at the store before it opens its doors to the public tonight (Wednesday, 22nd May) at 5pm.

In 2015, brothers Luke and Tim Burrows came together to build a food truck that only offered vegan options, differing from most eateries and food trucks, that often only had one vegan item on their menus (if any). What began as a side job quickly grew, leading to Luke Burrows eventually leaving his day job as a solicitor to dedicate all his time and energy to the burger business. Since then, Wise Boys has continued to draw the crowds, often the first vendors to sell out at events, and even being asked to cater weddings.

Now, the brothers are entering a new chapter in their Wise Boys journey by opening up their first permanent, take away space in Grey Lynn (conveniently situated directly opposite from the vegan bakery, Tart). Wise Boys' new home was designed by Gerrick Numan who was also behind the fit-out of Umu Pizza — which explains the comforting and relaxed ambience. And with fun-loving and simplistic murals created by a friend, Ezra Whittaker-Powley adorning the walls, Wise Boys' new take away joint is welcoming and approachable.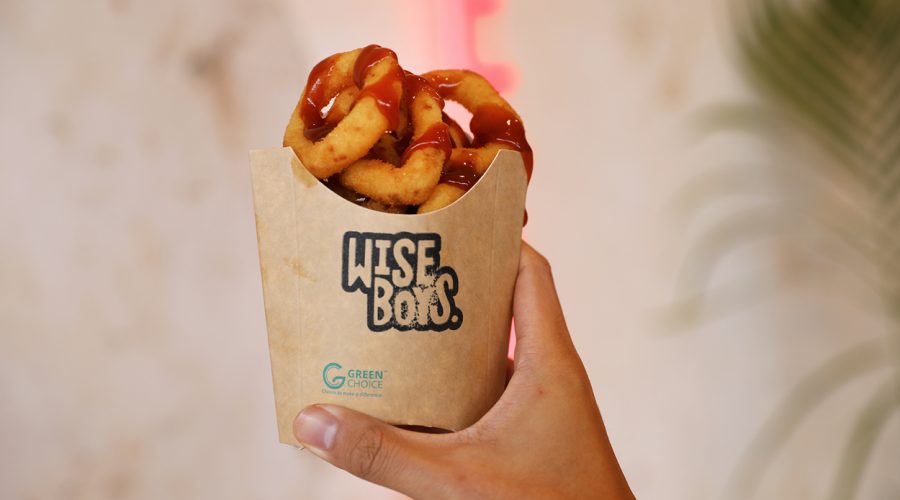 On the road, Wise Boys' menu would only consist of three or four burgers. But now that they have a permanent kitchen, a total of eight burgers are on offer, alongside fries, onion rings, kumara wedges and even peanut butter chocolate and banoffee milkshakes. The burgers include the classics such as the Spicy Mex, Kiwi, the new Classic Cheese and of course, the most popular, Moroccan. The vegan buns, crafted by The Dusty Apron, are slathered with sweet and tangy tomato relish and topped with red onion, cucumber, lettuce and tomato. But the magic is in the patty which consists of a Morrocan spiced kumara mash and then drizzled with Wise Boys' signature vegan aioli.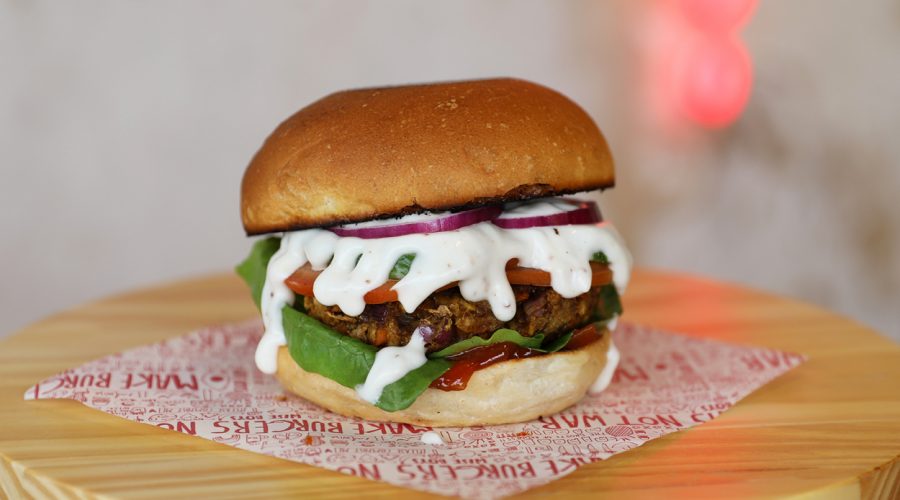 Over the course of Wise Boys' three years of operations, there has been a number of special burgers created, that each left such an impression, the Burrows brothers decided to bring them back for good. These include the Smoke & Fire, Hungry Jack, Crispy Fried Chick and The Dirty Boy. Unlike many plant-based burger joints, Wise Boys strays from creating chemical-rich, mock meats. Instead, the burgers boast natural ingredients that have been moulded in a way to offer a similar taste and experience to regular meat. The Hungry Jack, for instance, utilises pulled jackfruit to mimic pork while the Crispy Fried Chick comprises a mixture of chickpeas, spices and water. Wise Boys keeps its ingredients as simple and pure as possible while delivering maximum flavour — arguably even more than real meat could achieve.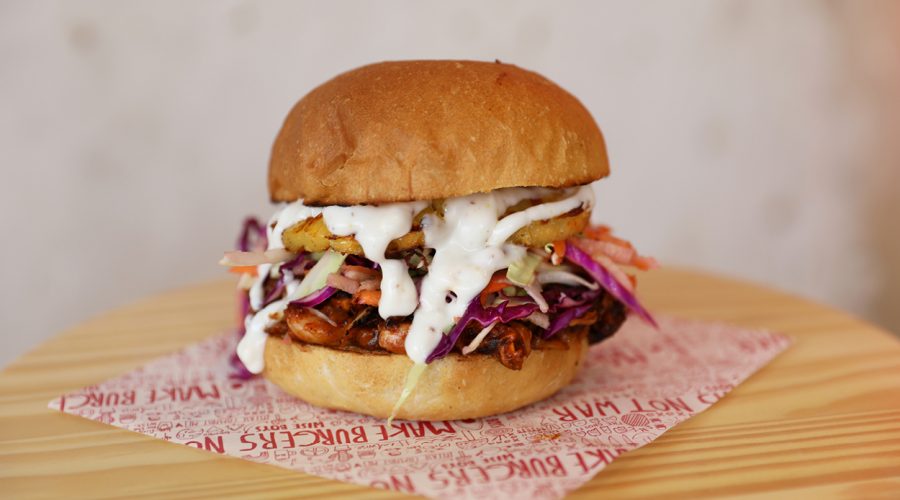 Wise Boys is having its opening launch party tonight and fellow vegan joint, Tart Bakery is giving away 100 free doughnuts on a first in, first served basis. The Burrows brothers also assure us that their food truck will continue to roam the streets around town which means that getting our Wise Boys fix has never been easier.

Opening hours:
Monday (Closed)
Tues — Thurs, 5:30pm until 9pm
Fri — Sun, 11am until 9pm

Wise Boys Burgers
604 Great North Road
Grey Lynn