Local clean beauty pioneer Emma Lewisham is on a roll. Her eponymous range of luxurious, scientifically-backed skincare is renowned nation-wide for its high performing results that use 100 percent natural ingredients — from targeting pigmentation with the cult favourite Skin Reset Serum to the recently released Supernatural hydrating night range.
Now, the brand has turned its hand to another, very important, step in our skincare routines: cleansing. "I've wanted to release a truly efficacious, but 100 percent natural, cleansing range that was true to our brand's core for many years," says Lewisham. "I believe cleansing is often a second thought; people don't place enough importance around properly cleansing and exfoliating. It's the underdog of the skincare industry, and I've set out to change this."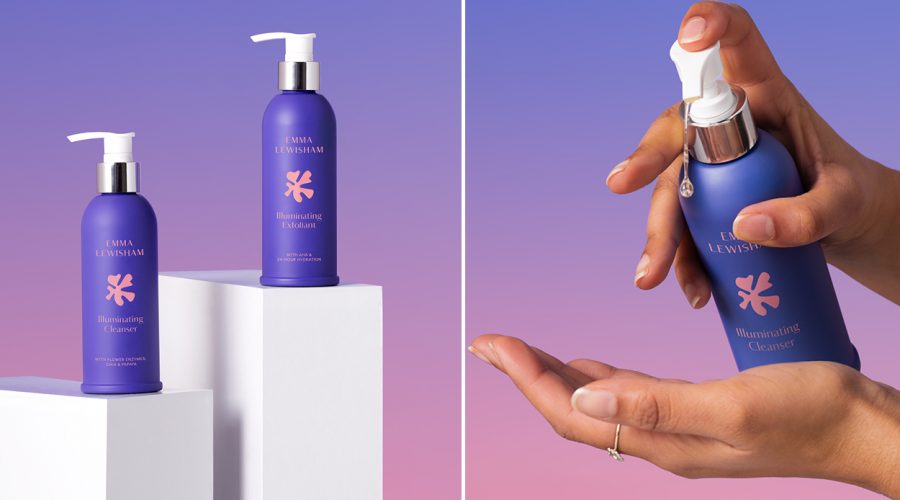 The latest additions to the product artillery are the Illuminating Oil Cleanser and Illuminating Exfoliant, both working hand in hand to encourage a radiant, clear visage.
The Illuminating Oil Cleanser is a daily go-to, containing 23 high performing actives that bathe the complexion with hydration and antioxidants, nutrients and vitamins. Aiming to detoxify, brighten and hydrate the skin's complexion, the formula harnesses a signature blend of four prized flower enzymes that gently exfoliate away dead skin cells. It also transforms into a milky emulsion on contact with water, meaning its finish is residue-free, a boon in the world of oil cleansers.
Regular exfoliation is an important partner for daily cleansing. It helps to stimulate cell turnover, revealing smoother, fresher skin, and aids with product absorption.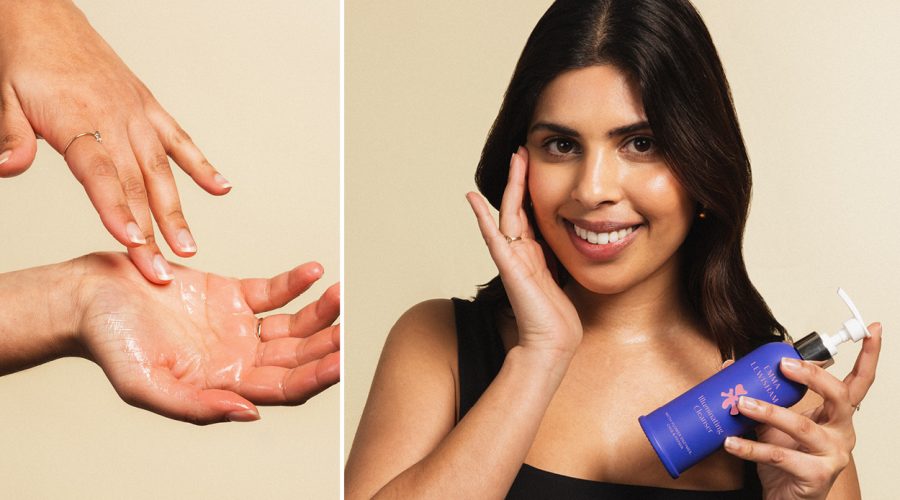 Emma Lewisham's Illuminating Exfoliant contains natural lactic acid (also known as AHA) derived from maize, and willow bark (BHA), functioning in tandem to break down the dead skin cells and excess sebum buildup. For those who like the feeling of a good scrub, round jojoba beads exfoliate the face physically yet gently, and wonder-ingredient Pentavitin replenishes hydration, holding 1000 times its weight in water.
From her clean ingredients to the positive environmental effects of her new refillable, recyclable Beauty Circle program, Emma Lewisham's vision is considered every step of the way — and we (and our skin) are all the better for it.