Since I was a teenager, I have suffered from a common seasonal predicament better known as winter skin — a dry, flaky, lacklustre complexion damaged by the varying conditions we are exposed to during the colder months.
Because of this, my quest for a plump, luminous glow 365 days of the year has been a long and expensive one. Having tried countless serums, balms and magic potions to achieve this, none have so far provided the ultimate hydration my skin has been thirsty for — until now.
Already an enthusiastic convert to Emma Lewisham's cult beauty products — I have been using the Skin Reset Serum and Daily Antioxidant Moisturiser religiously for the last six months — I was intrigued when I heard she was releasing Supernatural, a 100 percent natural night range, that promised to keep my skin hydrated for 72 hours.
Always the optimist, I began what I was hoping was my final campaign for the pursuit of plump, dewy skin with the two new additions to Emma Lewisham's already high-performing family.
After going about my regular nighttime routine — a gentle cleanse followed by the Skin Reset Serum — I applied the Triple Retinol A+ Face Oil. What I like about this product is that it is created using Bakuchoil, a 100 percent natural vitamin A derivative, which increases the natural production of hyaluronic acid in the skin's layers.
As the body's natural hyaluronic acid inventory stops regenerating and gradually depletes after the age of 30, it's essential to find a product that can restore this, and Bakuchoil is proven to be just as effective as synthetic forms of retinol without any symptoms associated with the chemical iteration like irritation, dryness and redness.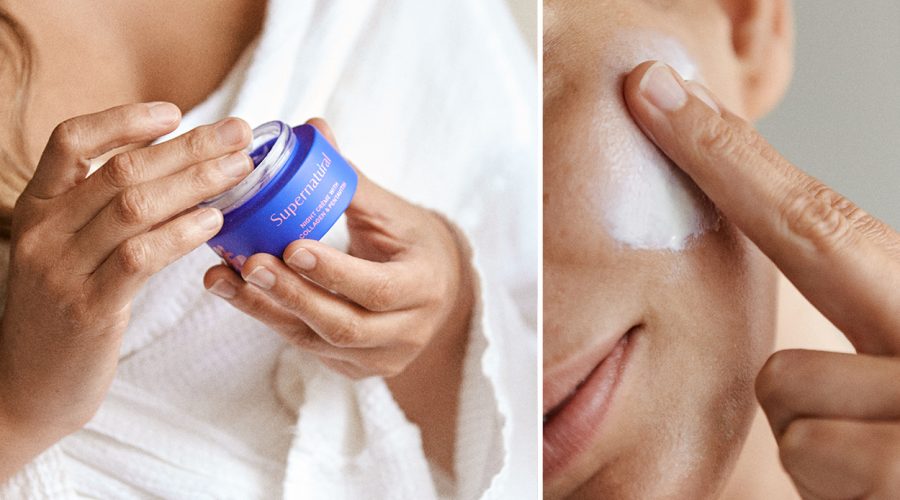 A little goes a long way, so I definitely overindulged the first time I used it, but it felt light and nourishing, as opposed to heavy and greasy, which is a winning factor for me.
After letting the face oil absorb I applied a generous helping of the 72-Hour Hydration Crème. Again, a small pea-size helping is plenty. Waking up the following morning, I was excited to find this product had lived up to its claims, hydrating my skin with its 30 high-performing ingredients. One of these is the deeply hydrating pentavitin, which is scientifically proven to remain in the skin's epidermis for 72 hours, whereas ingredients like hyaluronic acid diminish after just three hours.
With such effective ingredients, it comes as no surprise that the bold claims of this product were backed up by actual results. Not only do the Triple Retinol A+ Face Oil and 72-Hour Hydration Crème aid lack of moisture, both formulations also mitigate signs of ageing and regenerate collagen production. We can't complain about that.
Having used this product for the last four weeks, it is safe to say that Emma Lewisham has concluded my quest for hydrating skincare. If you too are on the same journey, I suggest you investigate what these products could do for your skin — I think you'll find a plump, dewy visage is now firmly within reach.