Waiheke indulgence is about to embody a new meaning this month, with the most decadent of events set to take place later this April. From a collective of all things epicurean and divine comes Wonderscape by Cloudy Bay, the first in a series of ticketed events in New Zealand and further afield — an event that sold out in a matter of days.
Wonderscape At Home
Those who missed out on tickets to the inaugural Wonderscape event, or are perhaps seeking a way to add some effortless elegance to an otherwise mundane home isolation experience, will have the chance to bring to life the wonder of Cloudy Bay at home with a choice of three limited-edition Wonderscape At Home packages.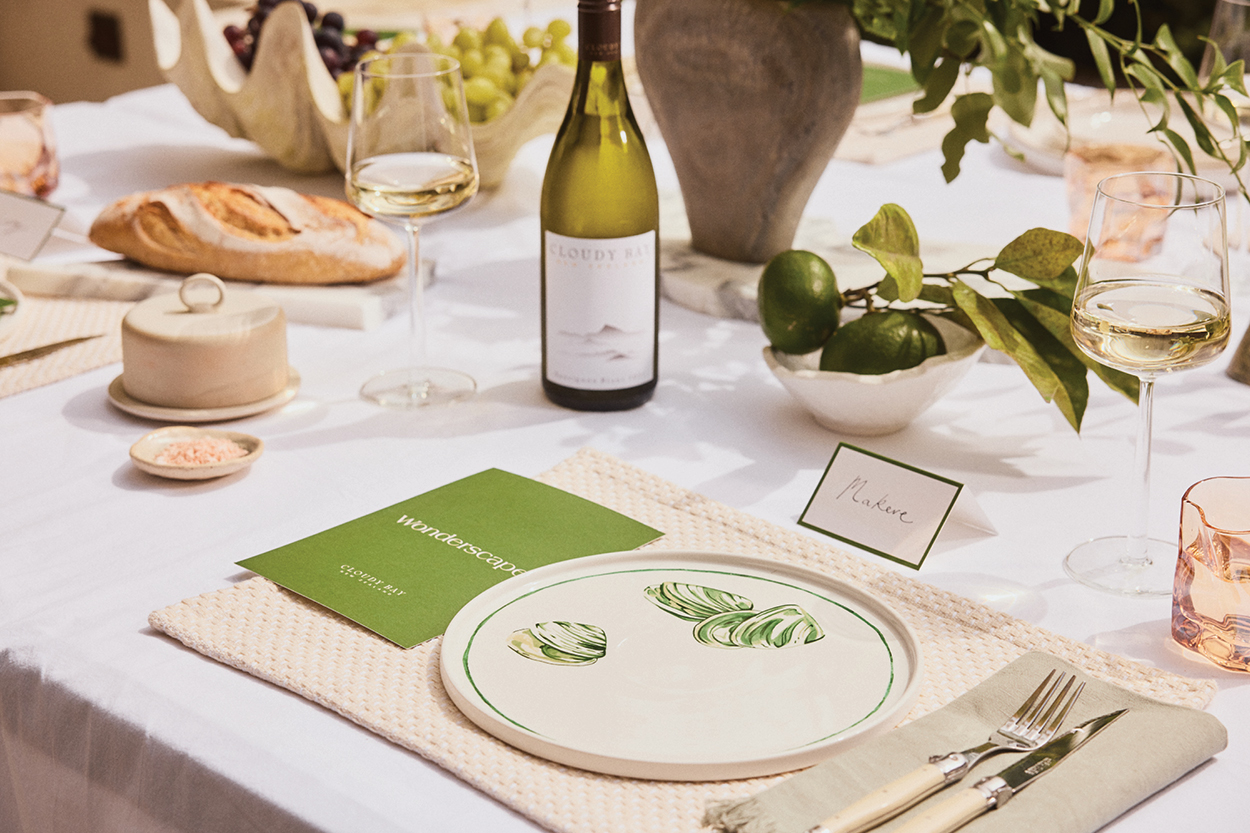 Each package allows the home host to effortlessly recreate a Wonderscape long lunch experience with expert guidance from the same friends of Cloudy Bay as the Waiheke long lunch.
From crafting a menu showcasing seasonal produce to styling a tablescape inspired by the wonder of nature, the At Home package is the preeminent guide to sipping and savouring the best of New Zealand in the company of friends and family, from the comfort of the kitchen you know best.
Wonderscape At Home packages can be purchased here.
Wonderscape by Cloudy Bay
At the waterfront escape Mawhiti, Wonderscape takes form as a long lunch affair that celebrates Cloudy Bay's vision of bringing people together in the natural wonder of New Zealand. Here, guests can expect a modern immersive wine, food and sound experience curated by friends of Cloudy Bay — Chef Hercules Noble, Stylist Kayla Jurlina and Wonderscape Ambassador and Host, Polly Markus.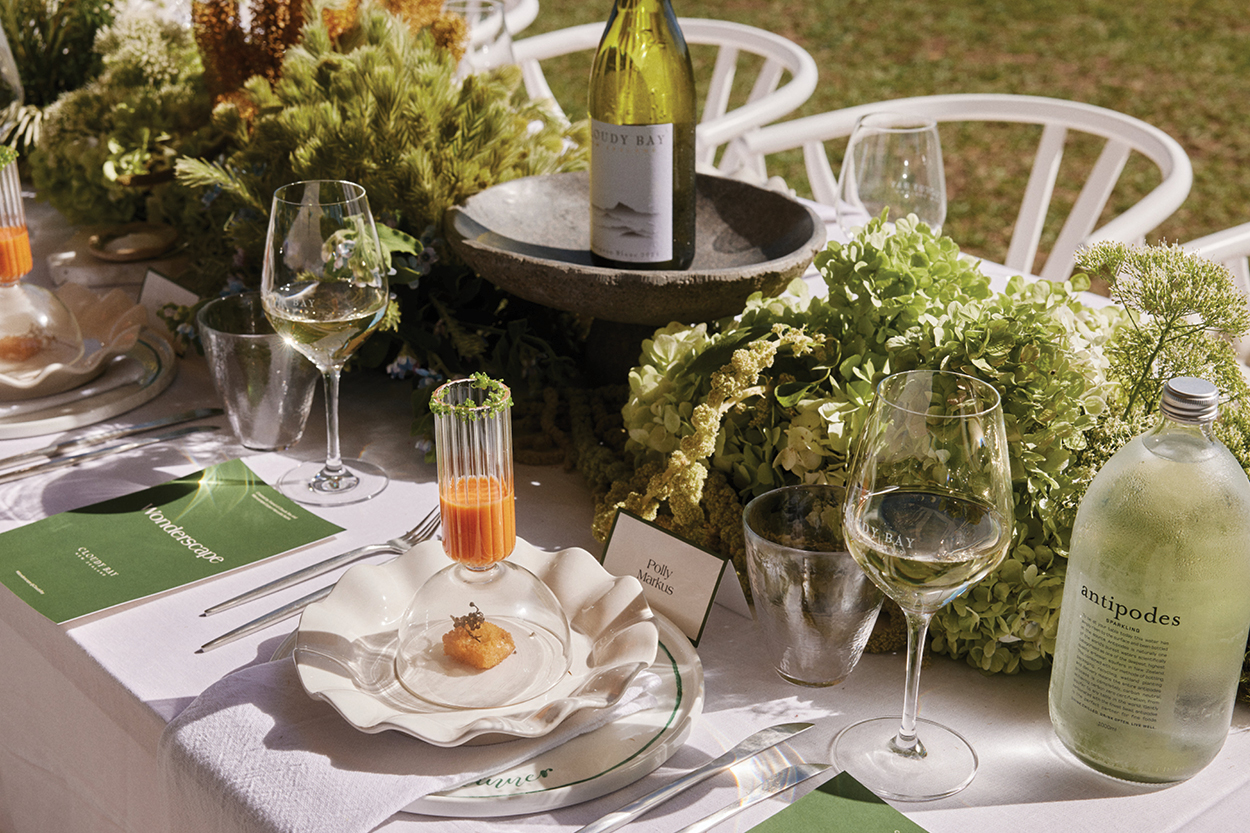 As devotees of good food, we've long been fans of anything Noble serves us on a plate; from his famous lockdown sourdough loaves to the delicacies he's known to craft in private kitchens, the Wonderscape menu is no less inspired. Guests should expect to see food in a way quite unlike anything they've experienced before, and with the addition of Markus as Wonderscape's host — the brilliance behind Miss Polly's Kitchen, one of our favourite guest recipe writers — the approach to food is as vibrant as ever.
The Wonderscape experience will provide guests with a number of opportunities to enjoy the pure taste of New Zealand throughout the day, including a shucking workshop led by pioneering surf clam harvesters, Cloudy Bay Clams.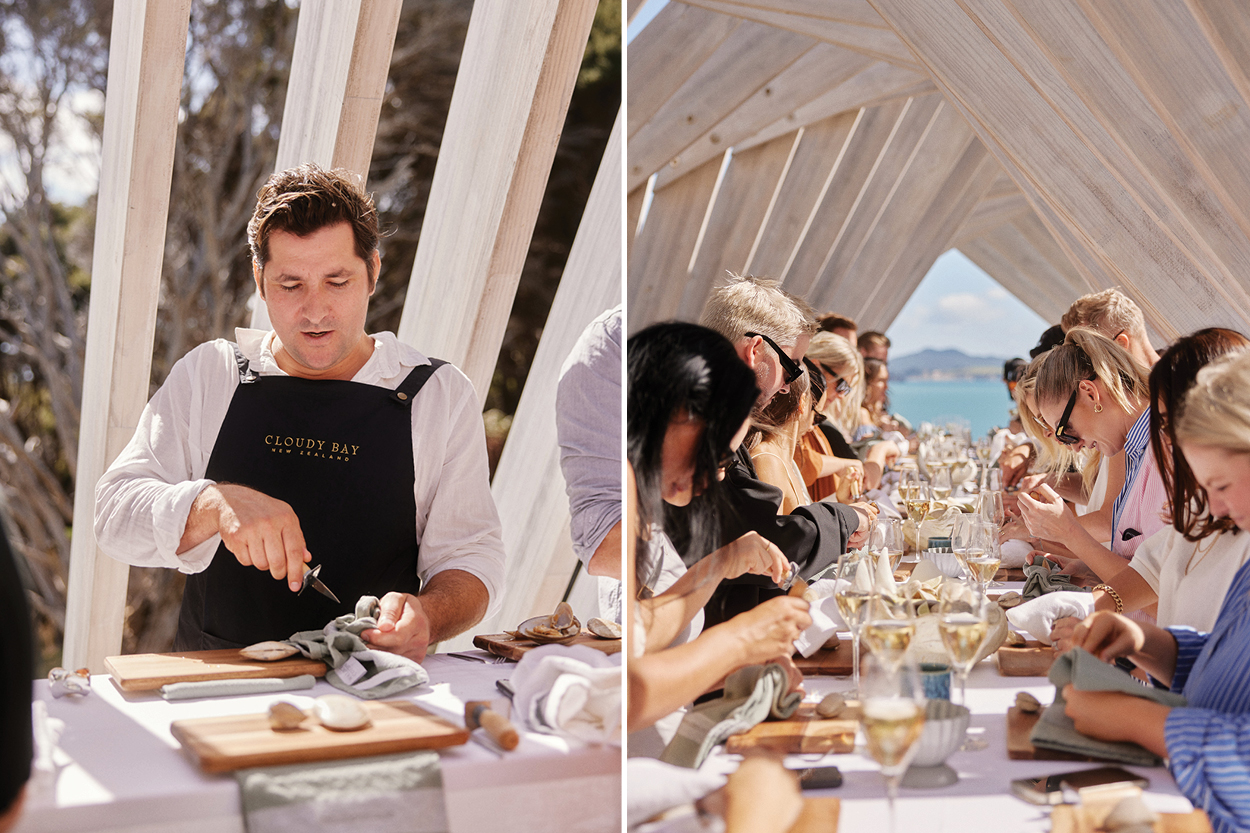 Coupled with Jurlina's natural affinity for visual magnificence and transforming a space, Wonderscape is the ultimate collision of the highest degree, and it should be a date marked on everyone's social calendar.
The exclusive ticketed event will take place on Saturday, 30 April 2022 and can be booked for groups of two, four or six.
Tickets for the full-day experience are $450 per person, inclusive of all transport, food, wine and entertainment. Tickets for the event have now completely sold out, but more events like Wonderscape can be anticipated in the future.