Nestled just behind bustling Karangahape Road, Bar Magda has long been synonymous with culinary mastery, providing a cosy ambience that transports guests away from the busy city streets. Its intimate setting coupled with its unique menu that explores Aotearoa's seasonal produce through a Filipino lens has made Bar Magda one of our favourite dining destinations, and with a number of new offerings on the table, the experience here has just become a whole lot better.
Recently, Bar Magda opened the doors of its exclusive new private dining room, a sanctuary of elegance capable of accommodating up to 25 seated guests (or if extended into the bistro, 50-60 guests, depending on the type of event). Thoughtfully and comfortably furnished, this secluded enclave is the perfect choice for corporate soirées or special celebrations like birthdays, where guests can enjoy Bar Magda's impeccable service and indulge in the finest cuisine, knowing that every detail has been meticulously curated to to meet expectations.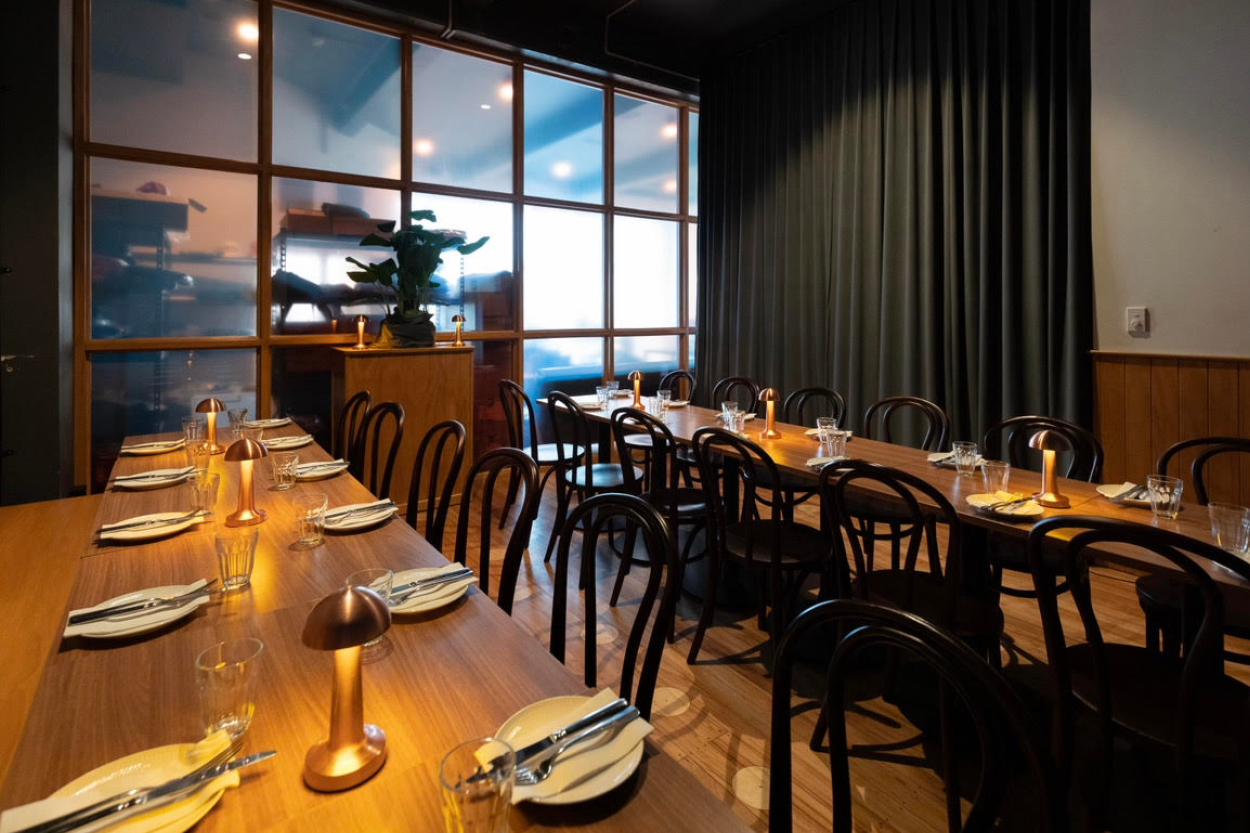 Alongside the exclusivity of the new private dining room, Bar Magda also offers a range of versatile spaces for larger gatherings. The bar dining area, for instance, exudes an atmosphere of semi-private intimacy and comfortably fits up to 30 guests for a seated dinner. Meanwhile, the bar drinking area is ideal for casual drinks and delectable snacks and can accommodate up to 45 guests for a standing cocktail party. Combined, these spaces can host up to 60 guests, ensuring a delightful balance between elegance, exclusivity and conviviality. That said, Bar Magda can also be booked in its entirety for a seated dinner of 70-75 people, or for a stand-up cocktail party of around 100.
Of course, larger groups of 10 to 20 can still book big tables at Bar Magda (perfect for events that don't require an entirely private space) for which they can choose between the restaurant's $60-per-person or $85-per-person set menus (with the latter affording any large group use of their table for the whole night as opposed to the standard, two-hour service).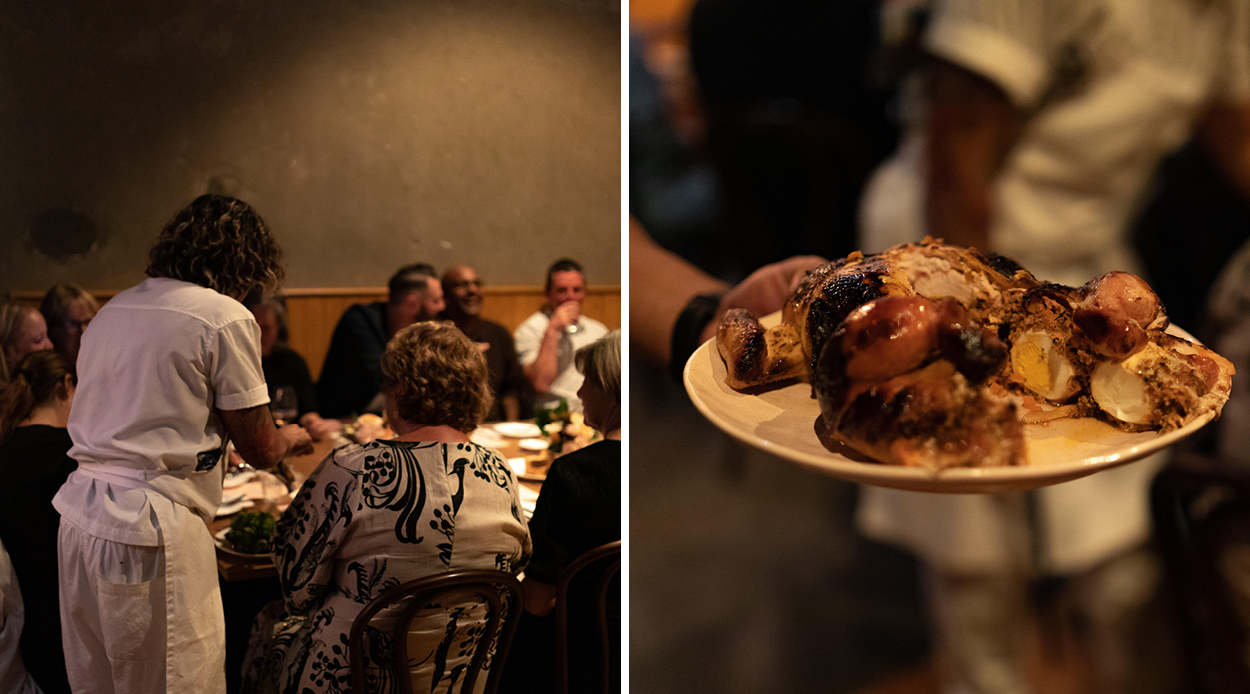 When it comes to the food, Bar Magda unsurprisingly shines. Here, the large-format sharing menu, priced at $85 per person, promises a tantalising journey for the senses, with the centrepiece being a whole, bone-in lamb shoulder, finished over coals and expertly deboned tableside to add dramatic flair to the whole delicious affair.
That said, for an additional $5 per person, guests could be treated to a cherished family recipe instead, originally created by the grandmother of Bar Magda's Founder, Carlo Buenaventura. This alternative main is a whole, boneless chicken relleno, stuffed with succulent pork and duck embutido. For a truly festive affair (and for only $15 more per person) guests can opt for both the lamb shoulder and the chicken.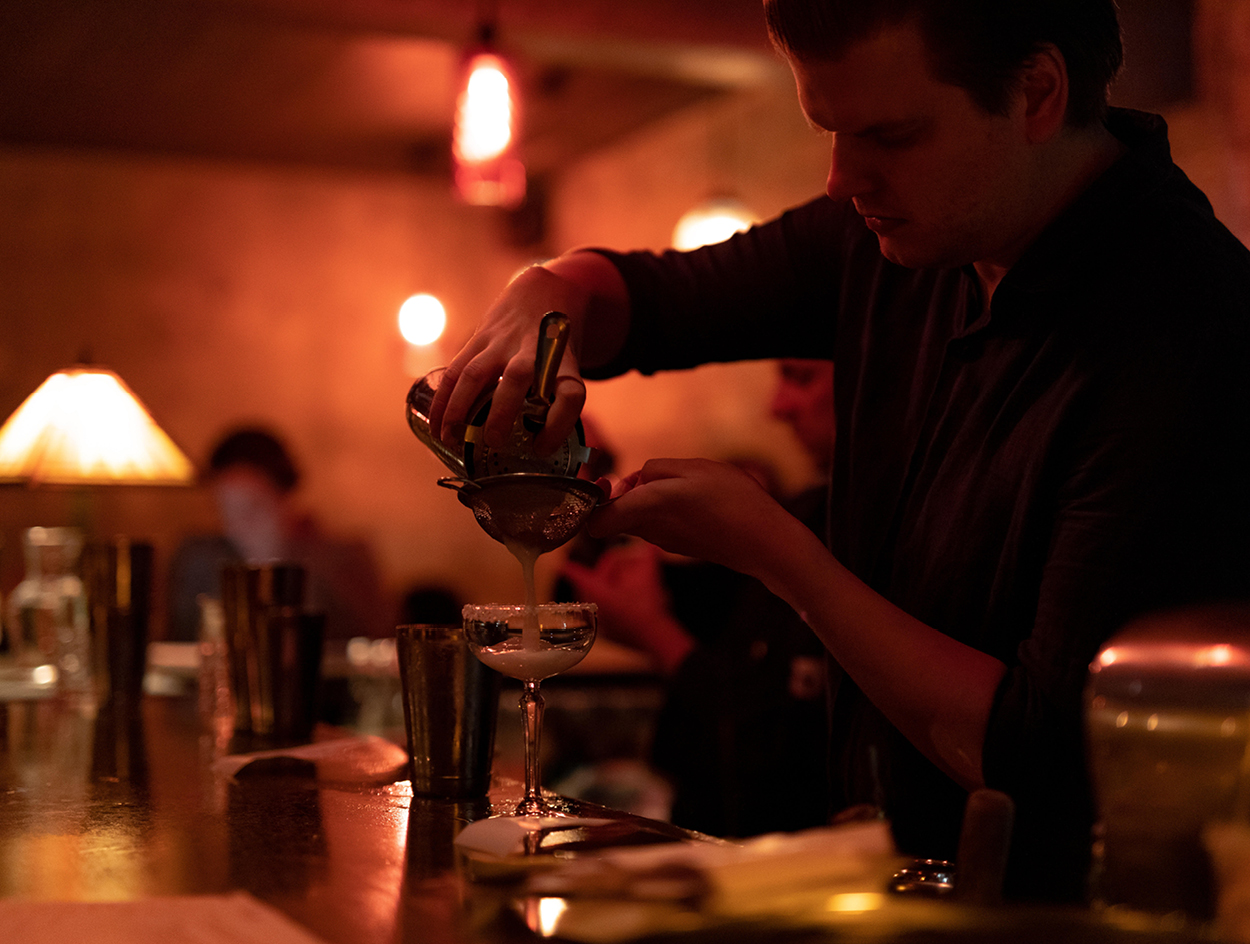 Alongside the new private space, Bar Magda is also now opening its doors every Sunday, allowing patrons to experience its extraordinary offering throughout the weekend. The new Sunday hours come with a couple of exciting new offerings, too. As a special treat, guests can delight in a glass of Andre Clouet Champagne paired with a two-course sharing menu for $70 per person. Additionally, oenophiles and connoisseurs are invited to bring their own prized bottles of wine to enjoy alongside their meals, paying standard corkage fees. This unique Sunday offering allows guests to indulge in an intimate setting while savouring cherished wines and creating special memories.
The arrival of Sunday hours does, however, mean that Bar Magda will close its Tuesday service, ensuring that their team can continue to offer culinary excellence and impeccable service on the days that they are open.
So, whether it's an intimate gathering in the private dining room, a corporate affair in one of the versatile spaces, or a leisurely Sunday experience, Bar Magda will transport its diners to another world. From its exceptional cuisine to its intimate setting to its meticulous attention to detail, Bar Magda is truly a hidden gem in Auckland's dining scene and continues to exceed expectations, every time.