Alongside being the most awarded winery in New Zealand (a lofty achievement considering the vast and varied industry here) Villa Maria is proudly family-owned and has been since its inception some 50 years ago. It's one of the reasons why time spent at its Vineyard Café, just out of Auckland City, is guaranteed to be a warm, inviting experience. That the idea of family has been central to this winery's ethos since the beginning, has resulted in something of a trickle-down effect, where everything from the service to the care with which the food is created is imbued with a wholesome, comforting sensibility.
So when Villa Maria switches up its Vineyard Café menu — which tends to coincide with the changing seasons — we start making plans to leave our usual inner-city haunts behind, and head out to Villa Maria instead, for an afternoon spent perched on its picturesque terrace, glass of award-winning wine in hand, sampling the latest menu offerings with high expectations.
And rightly so. With Villa Maria recently introducing its new winter menu, it's easy to see why we deem the winery such an enticing destination. Between dishes that showcase some of the freshest local produce, like the artisanal cheese platters, the warming venison pie starter, and the deliciously tender beef short rib, two new additions, in particular, stand out.
The first is the duck confit — a classically comforting option for winter — which is served Balinese style with the beautifully fragrant meat accompanied by creamed parsnip, bok choy, pickled cherries and Grandmariner jus.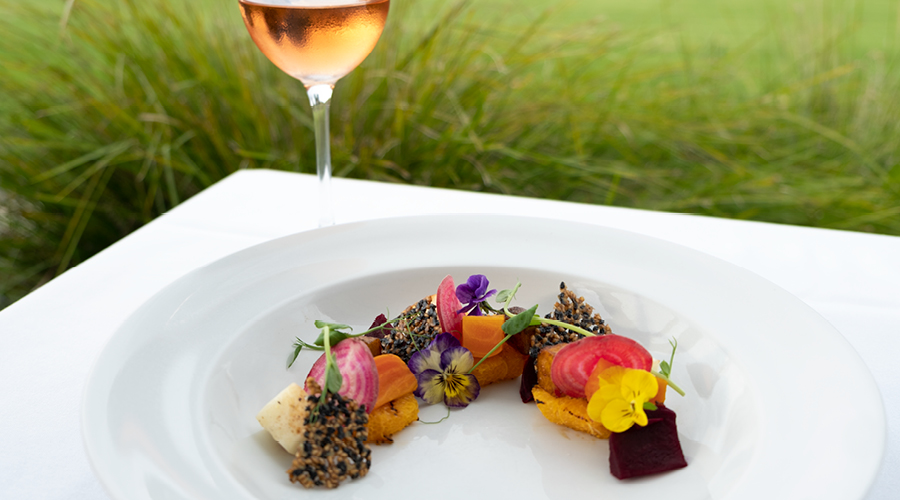 The other highlight (although really, picking only two is almost impossible) is the fresh halloumi salad, served with juicy segments of grilled orange, sweet baby beetroot, roasted pumpkin and cucumber, and finished with a sesame dressing.
To up the stakes on both dishes, opt for the Villa Maria wine match and revel in a culinary experience the like of which you'd be hard-pressed to find anywhere else in the city.
Villa Maria Vineyard Café
118 Montgomerie Road
Mangere
Manukau
(09) 255 1777