Remuera is home to a brand new espresso bar, Tosca and it's set to be a firm local favourite. The cosy 10-seater space might be small in scale, but you'd be surprised at how many tricks this humble little shop has up its sleeves, including the likes of cold-pressed organic juices, Webster's organic loose leaf tea and cabinet sandos and treats. Not to mention, bespoke playlists designed especially for the space by Jaimie Webster Haines from ZootMusic

Coffee takes centre stage at Tosca, using Atomic Coffee Roasters beans and a varied selection of milk such as coconut, soy, almond, oat and even macadamia. For those who need an extra morning kick, opt for the Awaken juice, which comprises tangelo, orange, green apple, lemon and beetroot.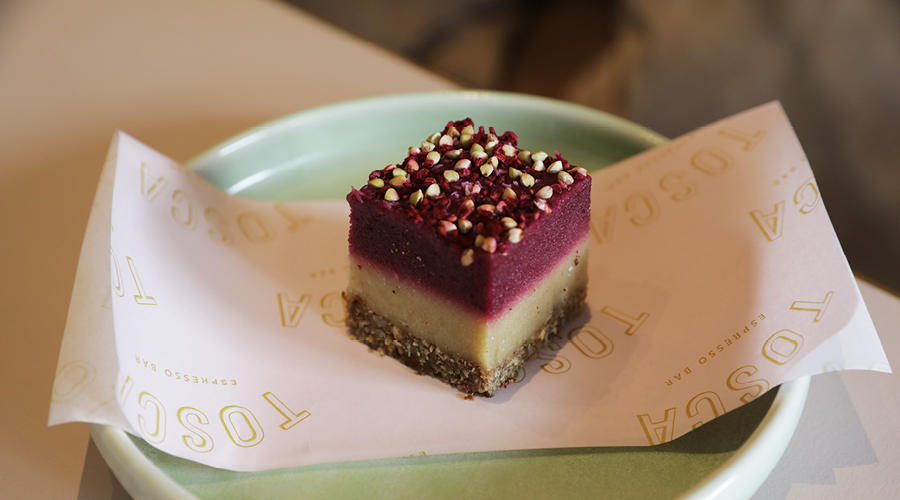 Vegan slices from Real Rad Food alongside sandwiches and wraps that have been made fresh, every morning fill the cabinets, making Tosca the perfect spot for Remuera locals who are on-the-go and need a quick, yet quality fix.
Opening hours:
Monday — Friday: 7am until 4pm
Saturday: 8am until 3pm
Sunday: Closed
Tosca
405 Remuera Road,
Remuera