We are certainly hoping, along with the rest of the hospitality industry no doubt, to be able to visit our favourite restaurants in person sooner rather than later. But, for now, we're thoroughly enjoying supporting much-loved establishments by ordering their takeaway offering to enjoy at home — and part of the novelty is eating dishes from places that don't normally do takeaways, ensconced in our own familiar environs.
While we'd gladly go for any of the more casual to-go options any day of the week, when we're in the mood for something more elevated, these are the offerings we turn to.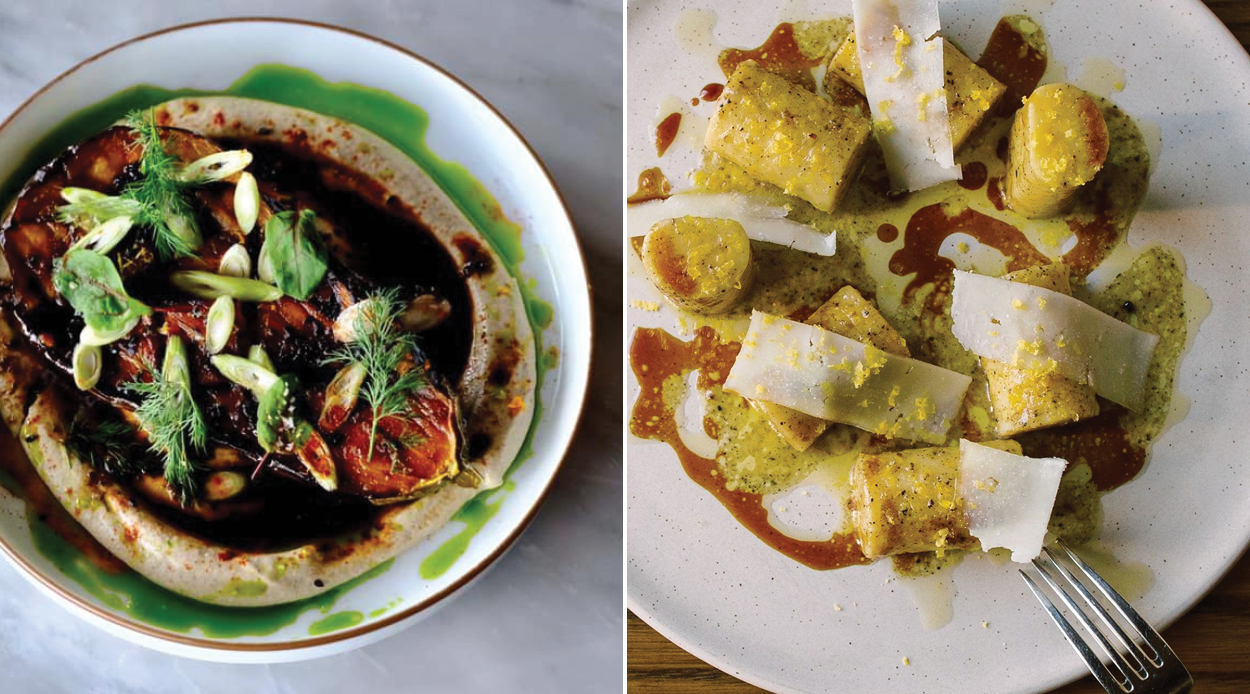 Onemata
Park Hyatt Auckland's flagship restaurant has a delicious at home offering that will have you feeling suitably indulged. Comprising one main dish, three side dishes and a dessert to share, Onemata at Home is $90 for two people. While the menu will be updated weekly, expect the likes of 55-day aged Scotch fillets with Onemata steak butter, or roasted eggplant, with baba ganoush and truffled date syrup as a vegetarian option. Sides will be something like truffle mac 'n' cheese and thyme-roasted beetroot with balsamic dressing. Plus, apple and oat crumble for pud. Available Thursday, Friday and Saturday every week, pick-up at Onemata between 4.30pm — 7pm or free delivery is available for Parnell, Herne Bay, Ponsonby, Eden Terrace and Takapuna. Allow 24 hours before pick-up. Order online here.
Andiamo
Andiamo To Go offers a tasty takeaway menu with contactless pick-up. We've got our eye on the newly added ham hock and pork cheek agnolotti, paired with spring greens and brodo.⁠ Gnocchi cacio e pepe, free-range chicken parmigiana and tiramisu for dessert are all sure to have you feeling suitably spoilt — plus various pizzettes and a dedicated picnic box menu. Orders can be placed between 4pm – 8pm, with contactless pick-up available from 5pm. ⁠Contactless delivery is also now available, serving Herne Bay, Saint Mary's Bay, Ponsonby, Westmere, Grey Lynn and Freemans Bay for $7.50. Phone 09 378 7811 between 4pm and 8pm to place your order and make payment.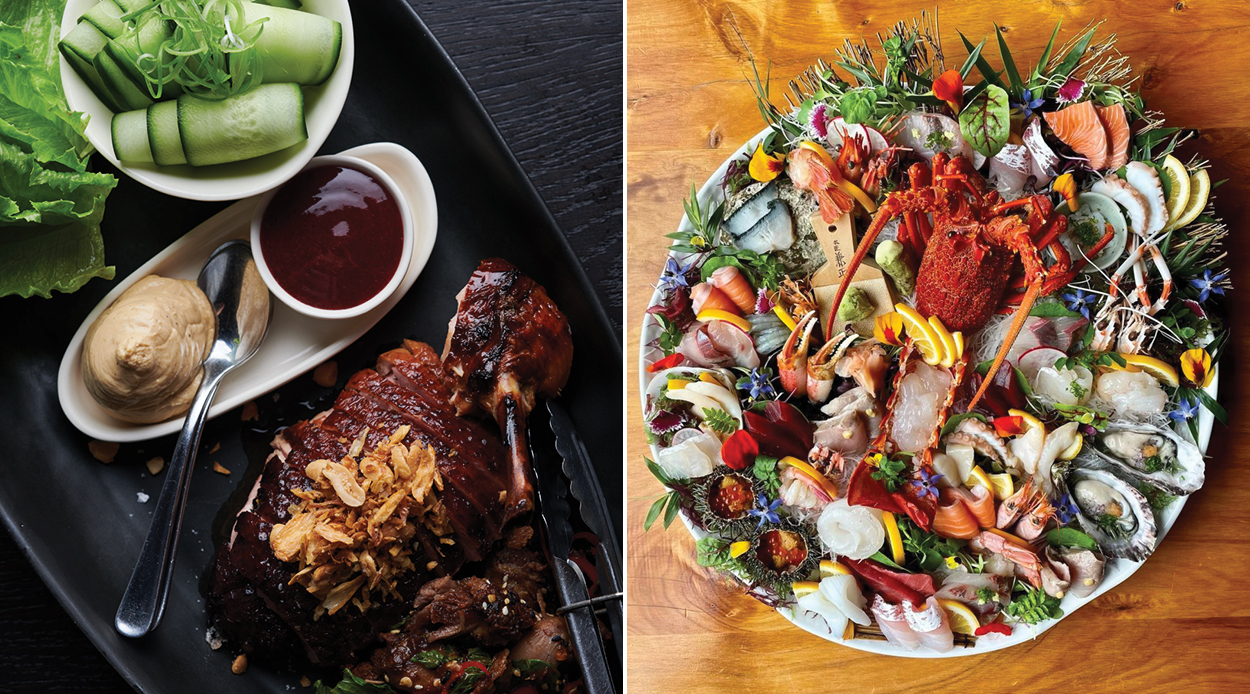 Culprit
The Wyndham St eatery's deluxe meal kits are next level. Expect three-courses (four if you count the tasty pre-mixed cocktail included) comprising gourmet ingredients like Culprit's famous chicken liver parfait and more for grazing; and a main like mouth-watering slow-cooked lamb shoulder with kumara dinner rolls. Plus, dessert to finish. The kits are priced from $140 and overnight courier with NZ Couriers is included within a 14km radius of Culprit. Available Thursday, Friday and Saturdays. Order online here and make sure you keep an eye on Culprit's Instagram for updates and when meal kits will be restocked.
Cocoro
Cocoro loosely translates to 'the heart and soul' in Japanese, and the Ponsonby eatery pours its heart and soul into every intricate dish. It's one of Auckland's best refined Japanese restaurants, and, as such, its takeaways can make any meal at home feel special. The curated menu includes its famous sashimi platter — a symphony of colour, texture and crustacea with over 25 varieties of seafood, including clams, crayfish tail and sea urchins — and other striking signature dishes. Pre-order online here.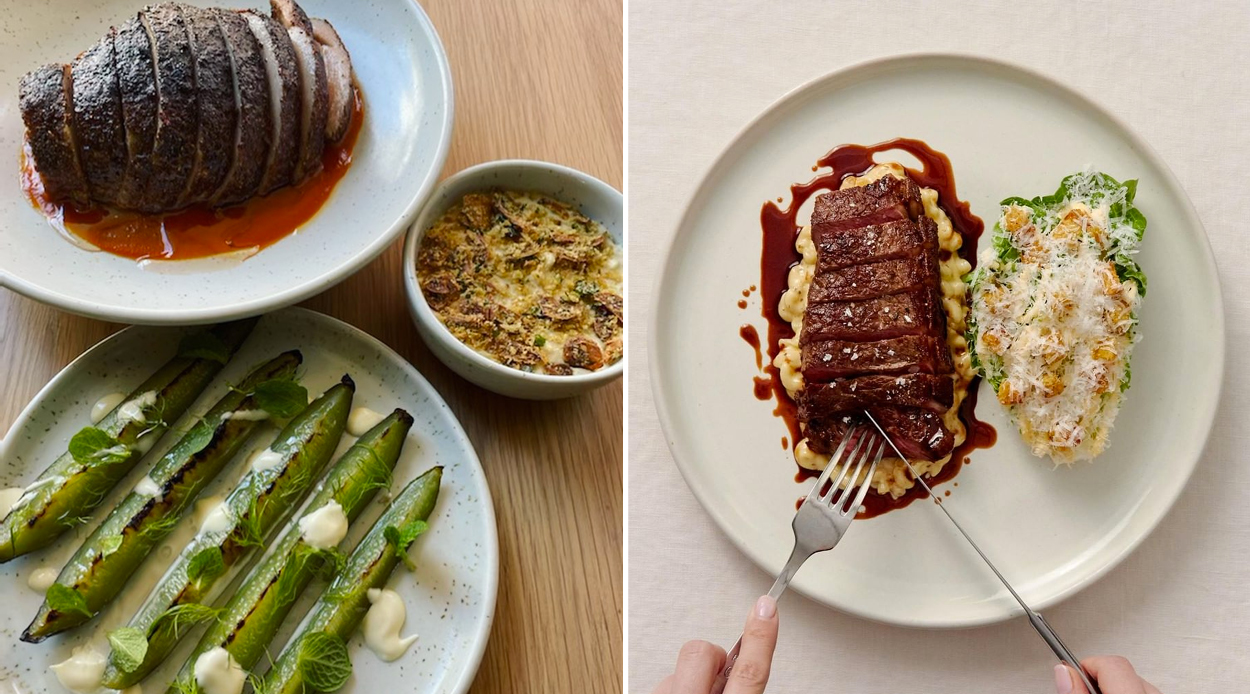 Mr Morris
Michael Meredith's Mr Morris is offering a seasonal takeaway menu that is as sophisticated as what's plated at its Britomart restaurant when it's open. Available for Friday and Saturday dinners, a choice of two-course meal for two (one is vegetarian) as well as sides and salads awaits. Expect flavoursome classics including its potato bread with smoked paprika butter, plus mains like slow roasted beef cheek with spiced tomato, chickpea with charred cucumbers, and dessert like gingerbread pudding with candied ginger and crème fraîche. It is essential to order in advance for pick-up. Order online here.
Jervois Steak House
Our favourite steak house is offering contactless pick-up. With a curated takeaway menu of all your favourites, including crispy calamari, duck liver parfait, forest mushroom pappardelle, salads and dessert, the range of signature meat cuts also available means you won't find a better steak anywhere else. Available from 5pm for dinner, and orders can be placed between 4pm – 8pm. Phone 09 376 2049 to place your order and payment.⁠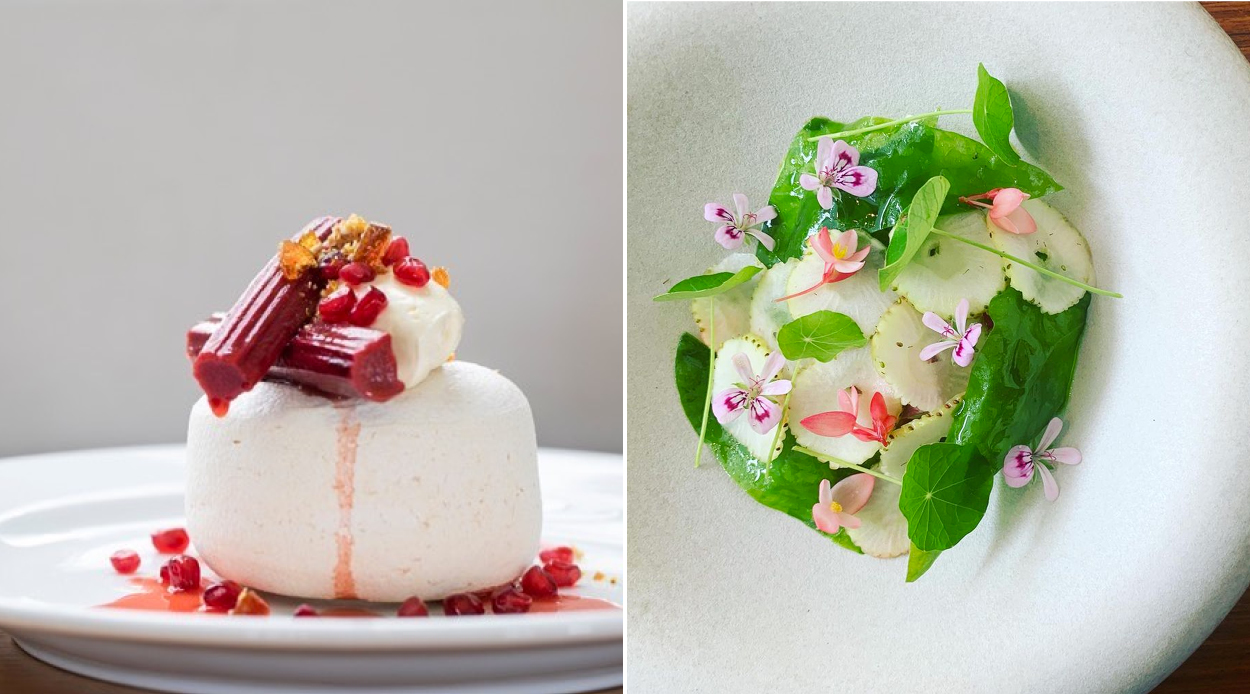 The Engine Room
North Shore neighbourhood bistro The Engine Room is serving up click and collect takeaways of delectable heat and eat meals. Order at least 24 hours in advance and you too could enjoy decadently comforting dishes like duck l'orange, Bloody Mary beef or twice-cooked pork belly. There are also additional items for order like a bake-at-home version of the iconic cheese soufflé, and a daily dessert. Find menu and ordering details here.
Sid at the French Cafe
This Eden Terrace fine dining restaurant is offering heat-and-eat meals like no other during level 3. Pre-order from the website and you'll have a choice of three options — chef's signature, vegetarian and à la carte — designed to serve two with nothing more than the minimum amount of effort. Full kits contain entrée, main, sides and dessert — from dishes like Easterbrook quail with black garlic, celeriac and dates, to a Moroccan-style kumara, leek and almond pie, to caramelised pork belly or confit duck leg, this is truly a next-level offering. Pick-up between 3pm and 6pm Thursday to Saturday, and order before midday the day prior to allow the team time to make fresh meals daily. Order online here.