Serving New-York style bagels with all the trimmings, New Zealand's only Kosher delicatessen certainly makes up for the rest of the country when it comes to sharing contemporary, Yiddish-friendly foods.
The Kosher Deli is led by chef Sam Lewis, who trained in Michelin star restaurants (including Michel Roux Jr's Le Gavroche restaurant in Mayfair) before moving to Auckland and running the Deli in 2018. His own brand Sam's Bagels are something special to sink your teeth into. "You won't find a bagel like it in Auckland, it's a proper New York-style, chewy, delicious bagel," he says.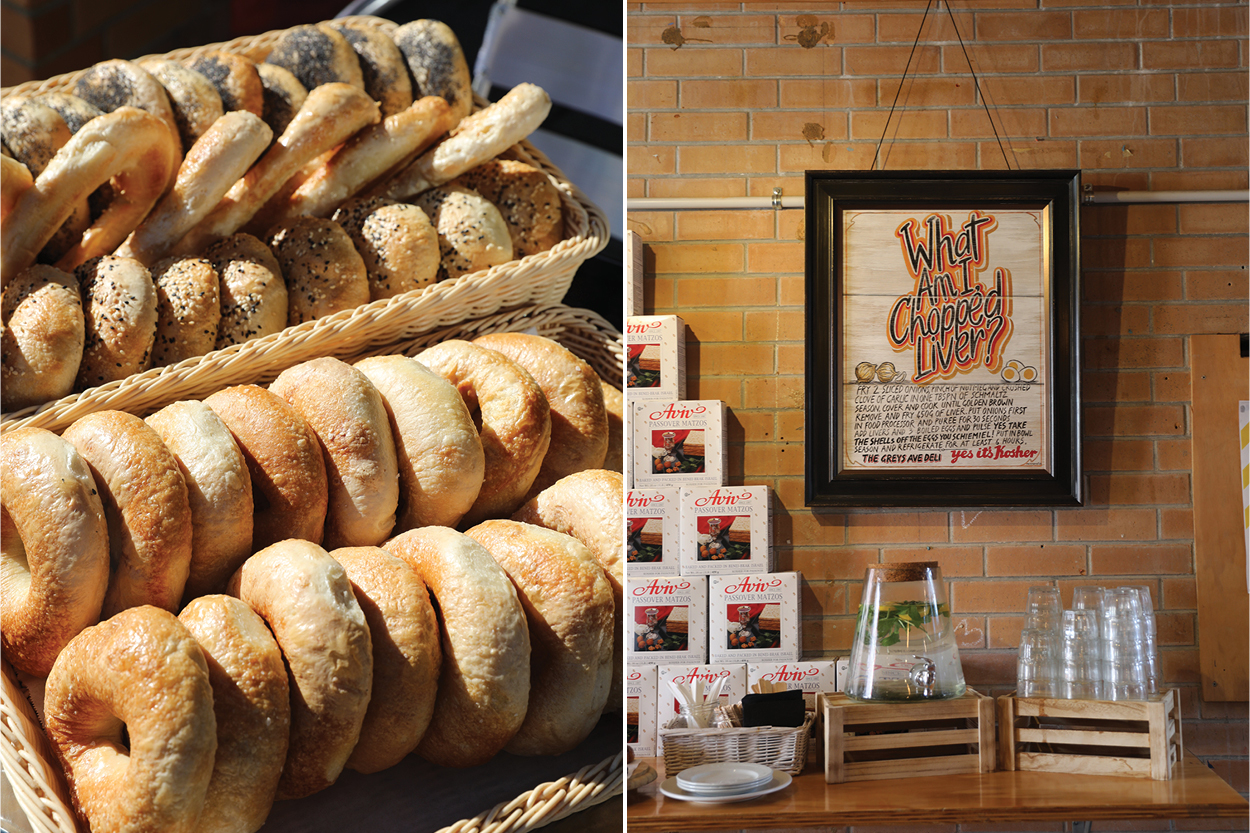 Toppings include the Classic Smoked Salmon, with cream cheese, house pickles and red onion, and the Egg Salad, with celery, spring onion and cucumber. As well as a new Montreal-style bagel they go down exceptionally well with the Deli's Atomic coffee.
While The Kosher Deli does a great morning deal for coffee and a bagel on the way to work, during lockdown it's worth the trip into town for The Bagel Brunch Box, which includes six delicious bagels, and three spread options, as well as house pickles and lemon and olives.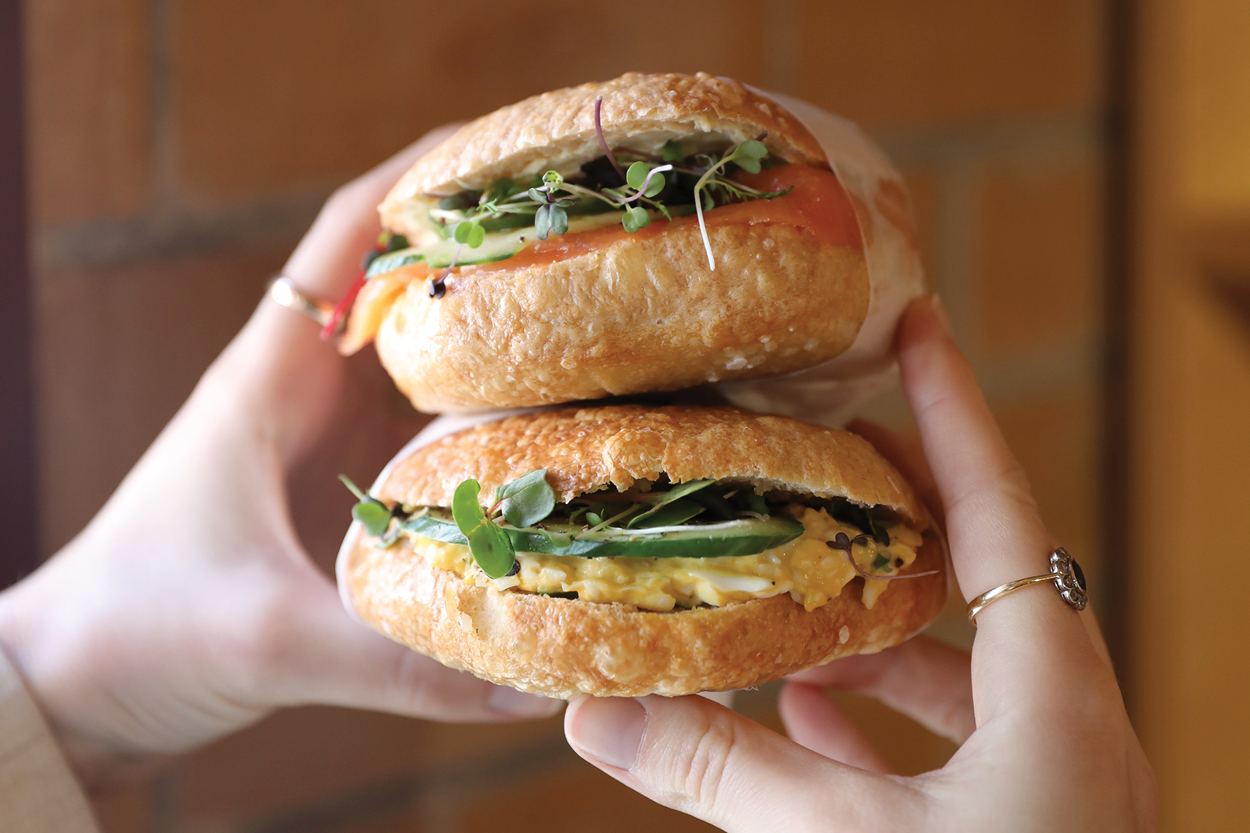 As part of the Auckland Hebrew Congregation, The Kosher Deli is a welcoming community café and caterer that also imports specialty sauces and meats. Its 'Yes We Are Kosher' brand wraps up delicious dishes, including Tuna Florentine and Israeli Salad, which will be of interest to those who like to have an Ottolenghi-feel for their at-home spread.
With no shortage of takeaway and delivery options, the team has created a new Heat at Home menu, including the comforting Beef Goulash and Fish Pie. As well as freshly baked bagels, the Kosher kitchen makes heart-warming Classic Cinnamon Roll, Nutella Rugelach and Challah Loaf from scratch, and the likes of these will be available as a Bake at Home option soon.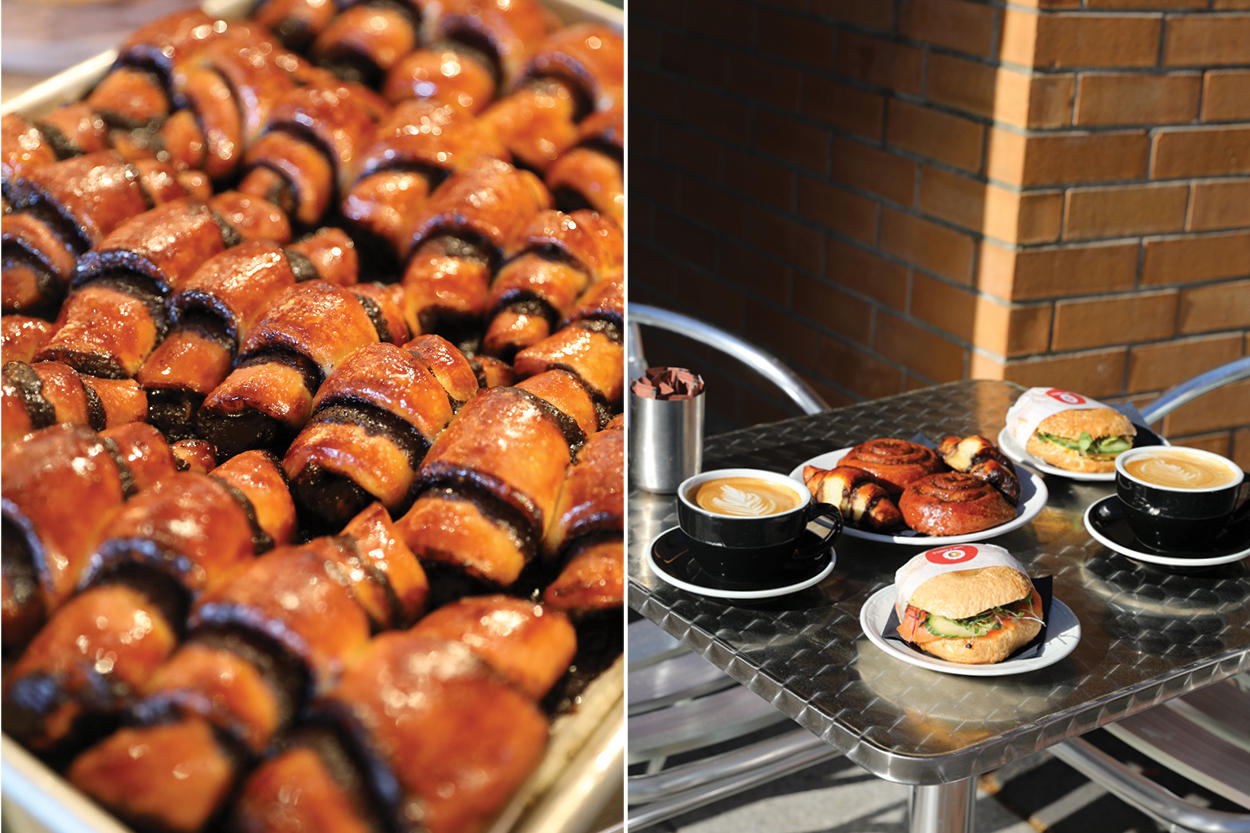 If you're after some extra snacks, we recommend the Liebers Jelly Beans, Osem Bissli chips and Bamba peanut puffs from the almost overflowing shelves. There are also Kosher-certified drops on display, including a Laurent-Perrier Champagne and Marlborough's ​​O'Dwyer's Creek Pinot Noir.
On the walls, and available for purchase, are framed Dick Frizzel prints that were made especially by the artist for The Kosher Deli. They include 'Pickel Smicmicle', 'Matzo Ball Soup' and 'Chopped Liver' for a side of artistic humour.
When it is safe to do so, the Greys Avenue setting is a charming central-city location that includes café, streetside and courtyard seating. We're sure you'll be back for more.
Opening hours:
Monday to Friday: 9am — 2pm
Online shop orders available for Sunday delivery or pick-up
The Kosher Deli
110 Greys Avenue
Auckland CBD