Here at Denizen, we encounter every kind of treat Auckland has to offer. Brownies? We're there. Slices? You bet. But cheesecake is one delicacy we don't seem to have covered in the past — a fact we would like to change. Very different from the regular variations of cake, the qualities that any cheesecake has to nail in order to be considered delicious include the base, the creaminess of the filling and achieving the right balance between sweetness and tartness. That said, there are a number of places around Auckland that have perfected their recipes to serve up some of the best variations of cheesecake we've ever tried.

Frasers
Despite this all-day cafe serving delicious dishes for breakfast, lunch and dinner, its peak hours are in the evening, when people flock to try a slice of the cakes it's so well-known for. Offering a variation of housemade cheesecakes (baked fresh every day) which include NY baked, cookies and cream, Bailey's and a seasonal fruity flavour, Frasers has proven itself to be the fool-proof place to satisfy any and all cheesecake cravings.

The Fed
The NY baked cheesecake from The Fed prioritises creaminess over anything else. The tall slice boasts a base that is thin and crispy and results in most of the attention being placed on the decadent cheesecake filling. Taking a fork to this cheesecake is like slicing through butter. Indulgently smooth, it melts deliciously as soon as it hits the palate and yet, the creamy texture doesn't give way to a slice that is overly sweet. Boasting enough cream cheese flavour to make it just as well-suited to those without a sweet tooth, the cheesecake is also served with a side of berries to enhance the tartness while adding a subtle sour note to the dessert.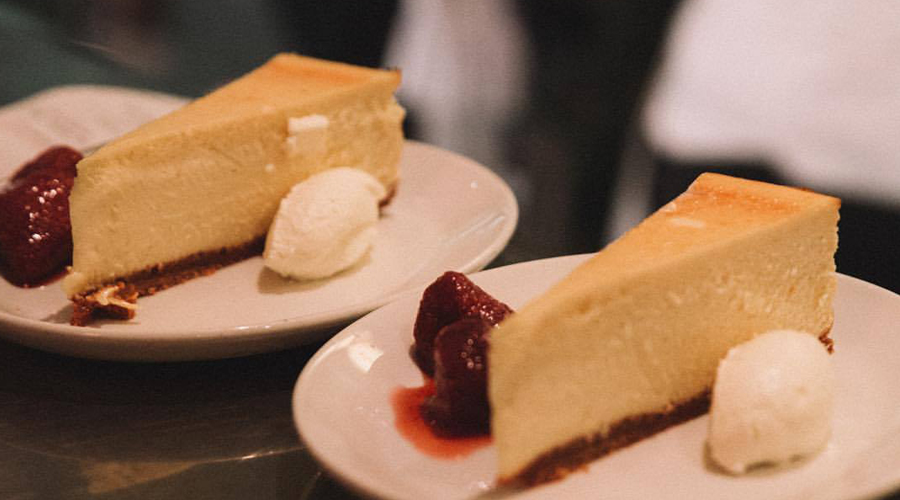 Coffee Pen
Cheesecake is second nature to the owners of Eden Terrace gem, Coffee Pen. Yasuji and Fumi's fearless approach to the dessert sees them stray from the traditional graham cracker crust, switching it for smashed Oreo cookies instead. This lends their cheesecakes a richer and more intense flavour along with a crispier texture and perfectly complements every flavour they create, from matcha to original NY to the decadent dark chocolate.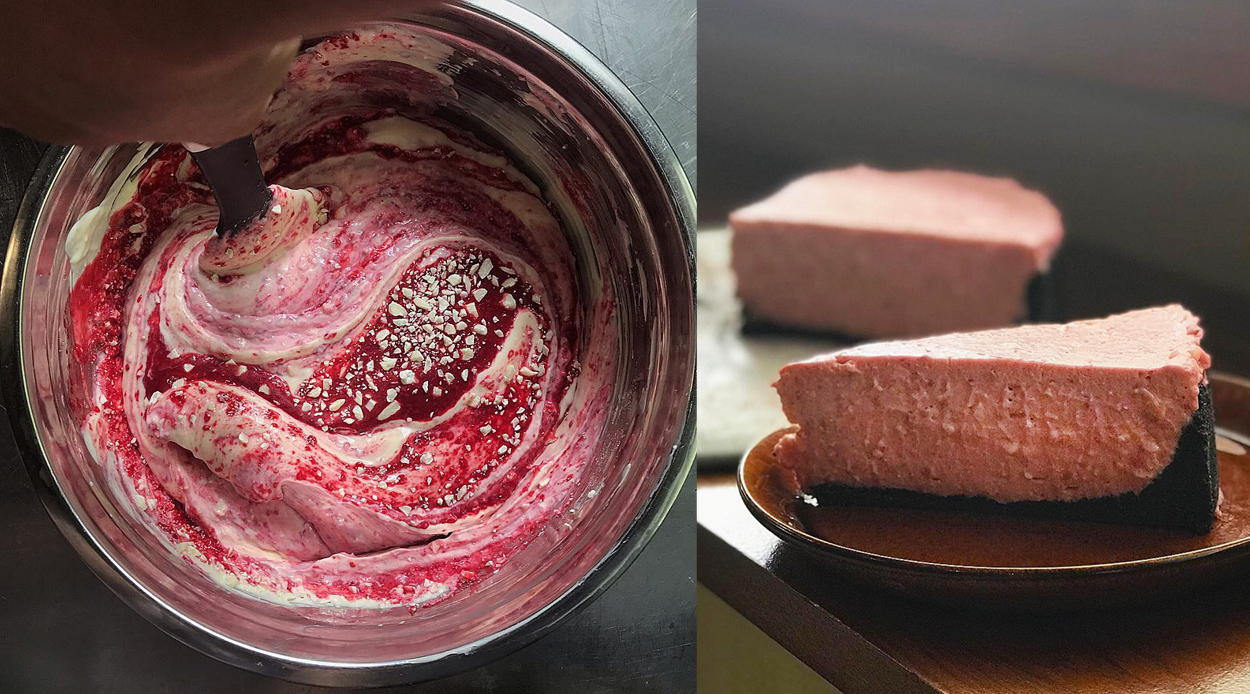 Miann
When it comes to desserts, Miann has it down-pat, from macarons to waffles, to gelato and even petit-gateaux. The cheesecakes from Miann are one of its lesser-known treats, and not because they fall short in quality, but because they sell out every single day. Freshness is the top priority for this artisanal dessert bar which is why the pastry chefs only bake one cheesecake a day — meaning that only 12 slices are available. As such, you should consider yourself lucky if slices of Miann's glorious cheesecake (like its lemon, strawberry crumble) remains in the cabinet when you stop by.
Camper Coffee
If you're indecisive on whether you prefer the Japanese-style, fluffy and soft cotton cheesecake or the thick and decadent NY baked, look no further than Camper Coffee. Situated right next to The Candy Shop in Newmarket's Osborne Lane, this newly opened space is providing some of the lightest yet most flavourful, creamy cheesecakes in town. Coming in two different flavours, original and caramel, there's something for everyone to enjoy, from the cheesecake purists to the ultra-sweet tooths.
Hello Bliss Cheesecakes
For those cheesecake connoisseurs who want to trade in the regular spongy celebratory cake for a whole, creamy cheesecake, look no further than Hello Bliss. This Instagram-based business specialises in cheesecakes, offering a range of delicious flavours that go far beyond the norm. Think the likes of dulce de leche, cookie dough and Snickers. Whatever the flavour may be, Hello Bliss' cheesecakes are some of the best we've ever tasted. The signature base is thick, buttery and dense and the filling is sweet, tart and indulgent — the perfect combination.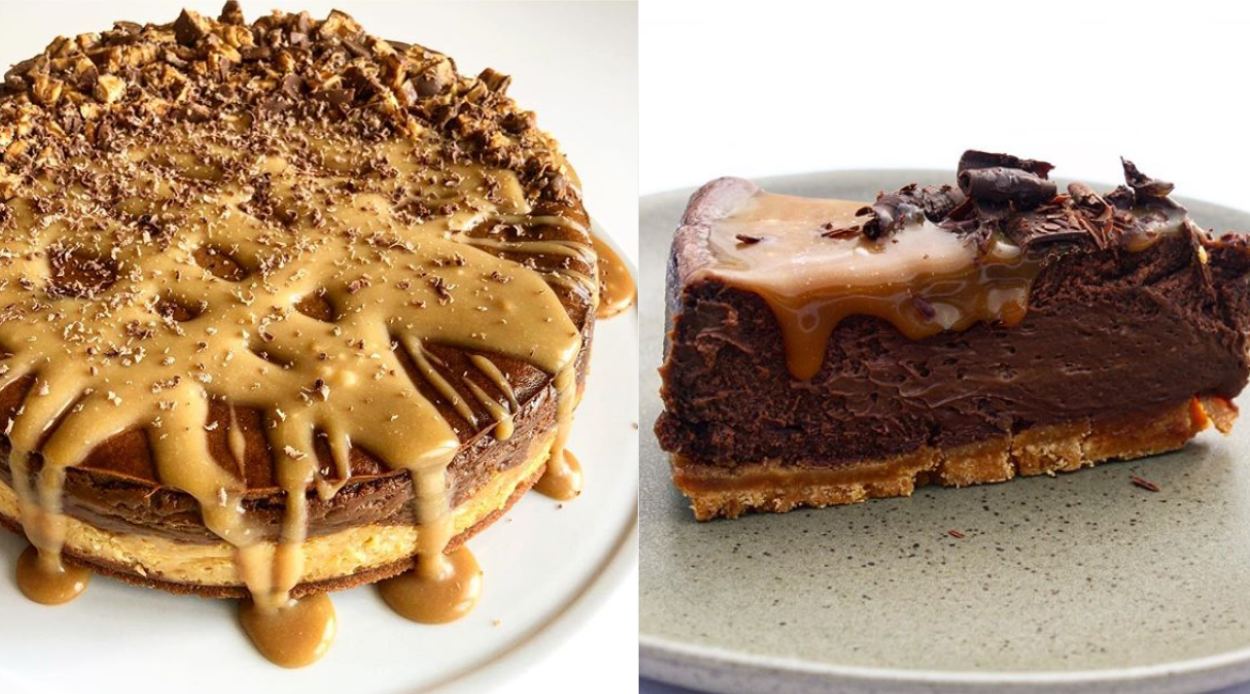 Corelli's
Although this Devonport gem is renowned for its mega-sized carrot cake, its cheesecake should not go unmentioned. What differentiates this cheesecake from the rest is the topping — a fun, fruity affair that puts a unique spin on the typically beige dessert. The NY baked cheesecake is smothered in a berry coulis which elevates every slice, lending extra sweetness, tartness and sourness. The generous serving sizes at Corelli's are another draw card and the staff know well enough that a side of whipped cream is mandatory.