In a fine-dining restaurant, the accepted hierarchy typically dictates that the menu is strictly created by the Executive Chef and Head Chef. Sid Sahrawat is now the Executive Chef (and owner) of three of Auckland's top restaurants, Cassia, Sidart and Sid at The French Café, which (understandably) can prove, at times, a challenge — even for one of this city's most capable chefs. Seeking a creative solution to his ever-growing commitments in the kitchen, Sahrawat has recently implemented a new, more collaborative venture at Sid at The French Café. Tasking his team of seven chefs to work together to create a unique, hyper-seasonal and perpetually changing Friday lunch menu (to sit alongside the à la carte one), Sid at The French Café is fostering the culinary talent working hard behind the scenes at this restaurant, giving them the chance to experiment and grow in both their skills and confidence.

To give us an idea of what this new, collaborative lunch menu might entail, Head Chef at Sid at The French Café Lesley Chandra, invited us in to try a selection of dishes that are on the current collaborative line-up.

We began with Whangamata scallops served raw and accompanied by smoked eel (sourced from the Bay of Plenty) coated in a charcoal crumb that lends depth to the seafood-dominated plate. Pickled onions add a zest, while a green apple dashi granita cleansed and tingled our tastebuds and prepared us for what lay next.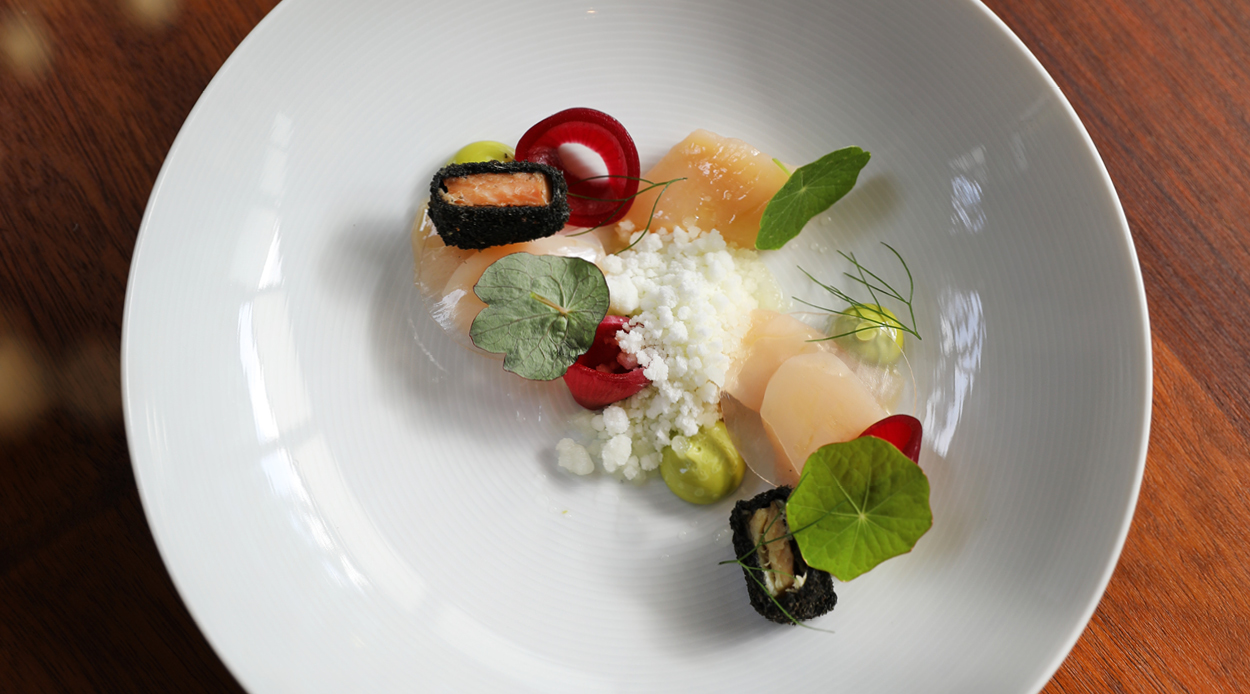 The following dish saw Kingfish simply seasoned with salt, seared with a blow torch and finished with a drizzle of shiitake mushroom and calamari oil. The combination of flavours and textures was sensational.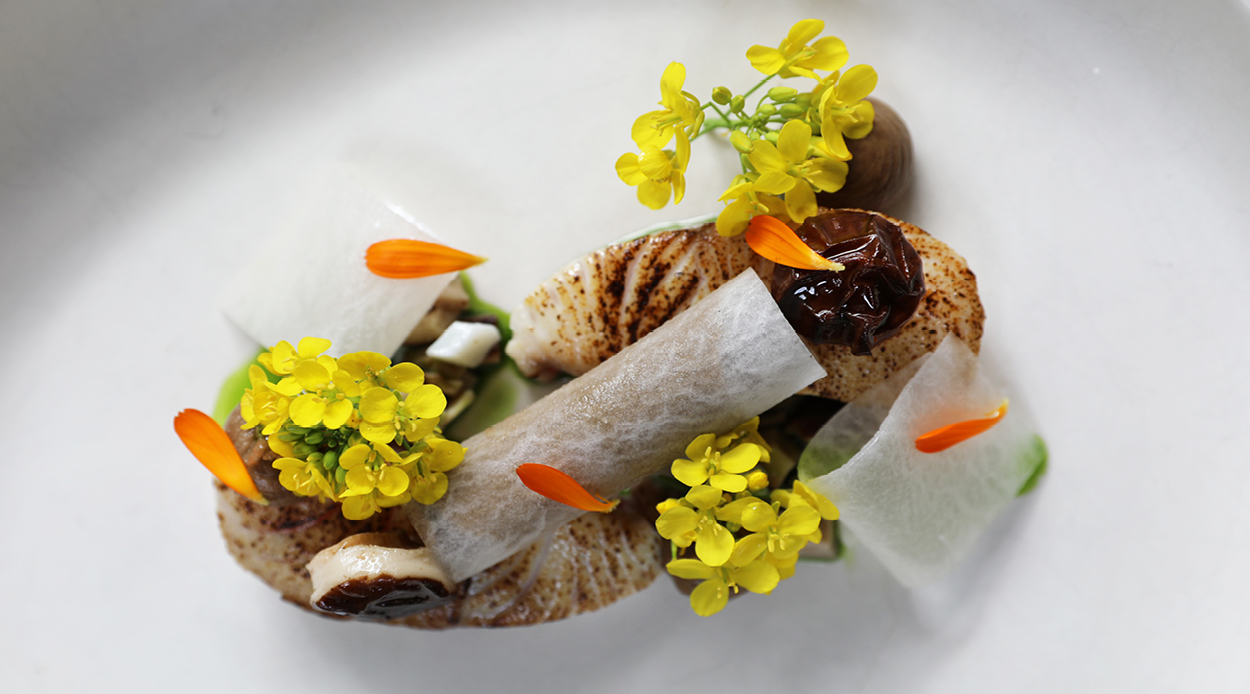 Tantalising each and every one of our tastebuds was a delicate quail dish that boasted elements of sweet, salty, sour and bitter. The quail was accompanied by roasted celeriac, celeriac purée, beetroot, blackcurrant jelly and a show-stopping duck liver parfait.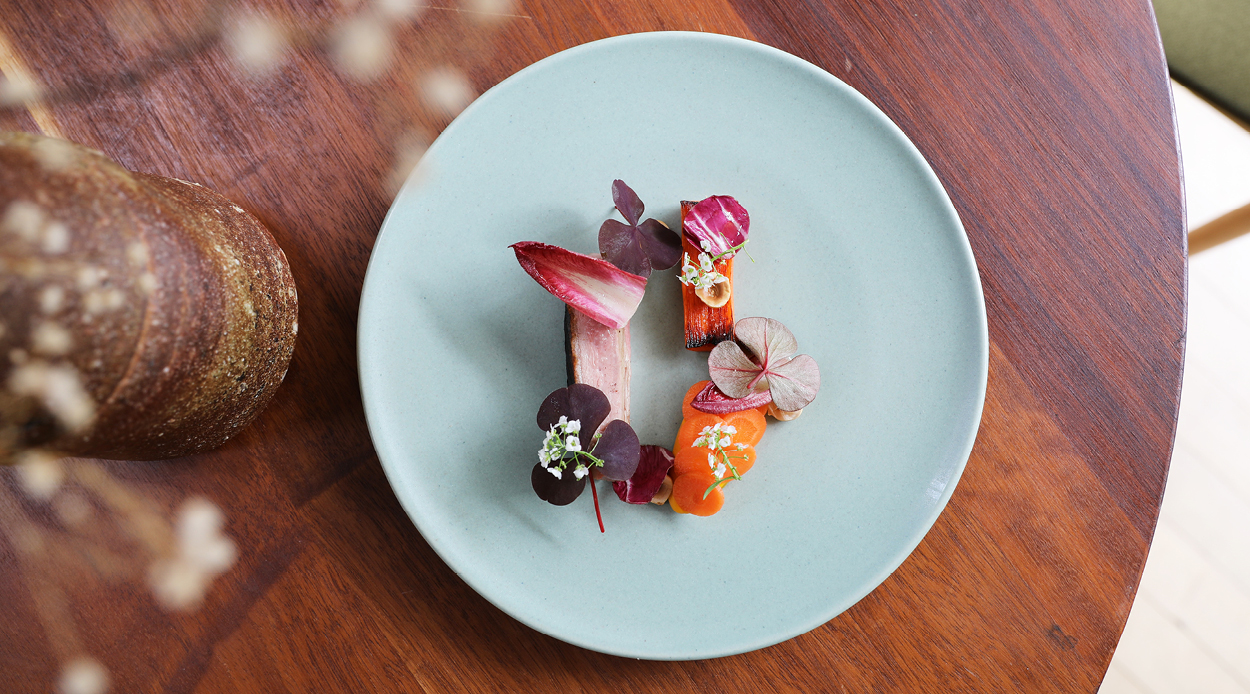 Chandra's final creation was a week-long, dry-aged duck. The process of dry-ageing had allowed the breast to, when pan-seared, form an incredibly crispy skin. Served with two varieties of carrot, radicchio leaves and a humble sprinkle of hazelnuts, the result was both a visual symphony and gastronomic delight.

With the dishes on offer set to change on a regular basis depending on the quality and availability of ingredients and what the chefs are feeling inspired by, diners can expect a number of culinary surprises and unexpectedly delicious twists. The Collaboration Lunch is $95 per person, includes five courses and is available only at Sid at The French Café for lunch on Fridays until 15th November. Click here to reserve a table.