While the weather is warm and the sailing action is heating up, Aucklanders have been taking every opportunity to head out on the water. That said, a successful boat day requires a few crucial boxes to be ticked, the most important of which is catering. Thankfully, Savor's new service is set to take all the hassle out of ensuring guests have ample food and drinks to keep them sustained throughout the day.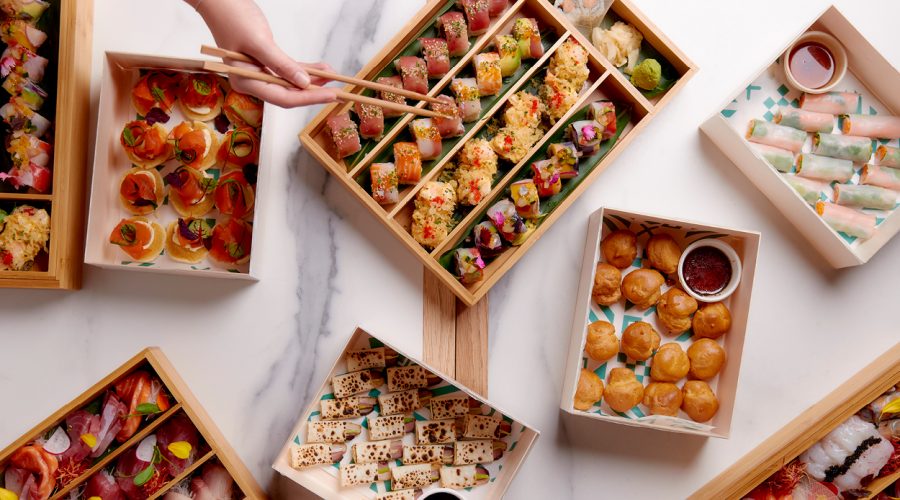 Recently launching its onboard catering service, Savor Group (behind such beloved Auckland eateries as Azabu, Ebisu, Ostro and Non Solo Pizza) has come up with a range of delicious options for virtually any kind of day on the water. Whether you're on a charter boat with full kitchen facilities or a smaller yacht with next to nothing, Savor is offering a vast and varied menu covering canapés, 'fork n walk' bites and larger dishes that can either be eaten as prepared or simply heated before serving. There is also a more comprehensive service available, in which one of the group's talented chefs will come on board to cook a sit-down coursed meal for guests.
The food itself is of the high calibre we have come to expect from Savor's lauded eateries. Think exceptionally fresh sushi and sashimi platters, seafood platters, oyster bars, Italian antipasto and an array of substantial set menus.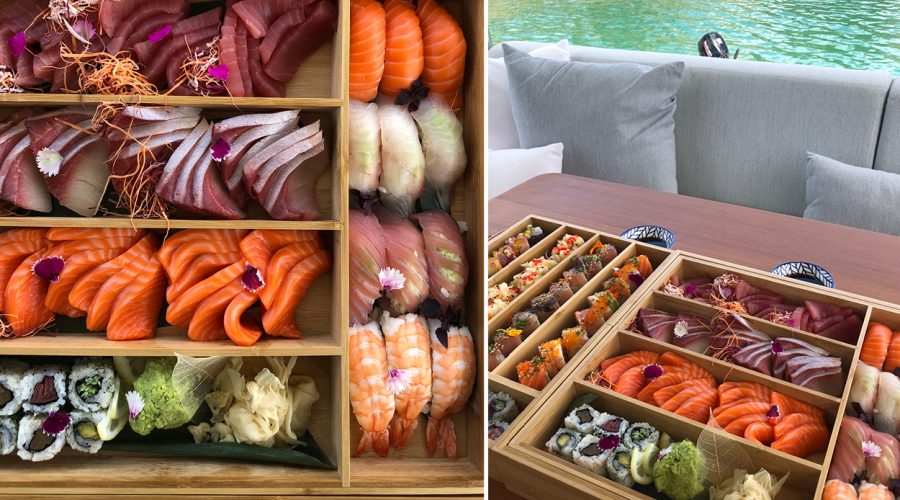 Not forgetting the all-important libations to accompany the delicious food, Savor's service also includes bar packages that offer premium beer, wine, and non-alcoholic options, or even an onboard mixologist if you would rather indulge in a refreshing cocktail or two.
So next time you find yourself planning a day on the water, leave the food prep to the experts at Savor, while you kick back for an afternoon of fuss-free cruising.
Discover the full menu and order online here or email [email protected] for more information