The weather might be a mixed bag at the moment but every day in October is one day closer to summer, and that's something that we think is worth celebrating. What is also worth celebrating is the sheer number of delicious foodie events and goings-on taking place over the next month. From birthday specials to outstanding new menus to various high teas, degustations, whisky events and more, this is Denizen's comprehensive October Dining Guide — where to eat, drink and be merry this month.
Celebrate all things craft beer at Commercial Bay's one-day-only festival in Harbour Eats this October. On Saturday the 7th of October from 12pm until 6pm, Harbour Eats will become alive of activity thanks to Brewfest, where live music, German food and snacks from a range of Harbour Eats vendors and an array of New Zealand craft beer will collide in what is shaping up to be a decidedly convivial day. For beer lovers, purveyors like Sawmill, Three Sisters, Garage Project, Morningcider, Yeastie Boys, Urbanaut and Deep Creek will be popping up at Public Drinks Co in Harbour Eats to offer tastings and pours of all their best brews. But even if beer isn't your thing, you'll be able to enjoy delicious food and fun entertainment, all while soaking up the lively atmosphere. Tickets for Brewfest are $40 per person and can be bought here.
Get ready to celebrate seven years of Culprit's delicious and boundary-pushing cuisine as Chef Kyle Street welcomes a raft of friends and former colleagues into his kitchen for an unmissable, one-night-only event. Taking place on Wednesday the 25th of October, Alumni 2.0 will see chefs Des Harris (of The Hilton, ex-Clooney), Shepherd Elliot (of Shepherd, Concord), Otis Schapiro (of Lilian and Schapiros), Swati Korabu (of Bossi, Liam King (ex-Depot and Logan Brown) and of course, Kyle Street & Robertta Young (of Culprit) coming together to present a spectacular six-course degustation menu with beverage matches. There will be two sittings at 5:30pm and 8:30pm, tickets are $199 per person and can be secured here. (Given this epic line-up, we expect these to go fast so secure your spot now.)
Set behind the recognisable doors of Ponsonby Social Club's sister bar, Ante Social, a whole new concept has taken shape. For the last six years, Ante Social has built something of a cult reputation for hosting underground DJs and bands and facilitating some of the best nights to be had in this city. But now, after a sleek makeover, the venue has taken on a new life as a Japanese-style listening bar. Think bohemian Brooklyn speakeasy meets the kind of audiophile music rooms you might find in Shibuya. "The Ante Social re-launch is providing Aucklanders with a much-needed gear change," says Bobby Mukai, co-owner with Sharr Berzati. "We invite people to come in and live that international audiophile experience, with delicious beverages in hand and let us take them on a journey of music and cocktails." Boasting record shelves designed by Luke King Design, filled with Mukai's own personal collection, a musical programme dreamt up by 'Godfather of Auckland's DJ scene' Manual Bundy, a sound system curated by the one and only Nathan Haines, a cocktail list inspired by New York and Japan and created by master mixologist Sahil Patel, and a food offering that will change every month, from Mexican to Filipino to Ethiopian and more, the new Ante Social truly has ascended to the kind of venue you would find in any world city. Lucky for us then that's it's right on our doorstep. If you're looking for a watering hole this weekend, look no further.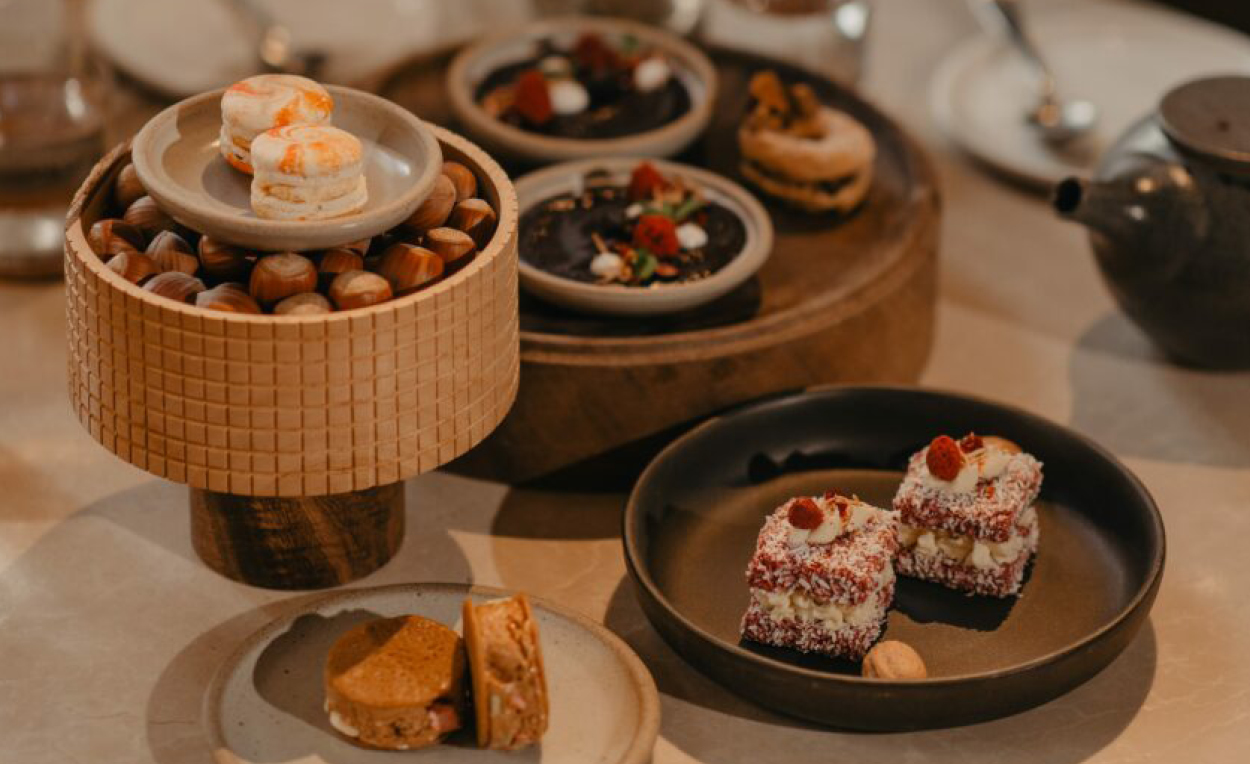 Usually only accessible to guests staying at Hotel Britomart, The Libraries will be opening its doors for a High Tea event on Saturday the 28th of October, and it's one you seriously don't want to miss out on. An event in honour of Hotel Britomart's third birthday, High Tea in The Libraries is promising to be a celebration of Aotearoa, featuring a menu of contemporary delicacies crafted by Hotel Britomart's talented Head Chef, Andrew Lautenbach, who was inspired by some of his favourite childhood treats to craft a line-up that is set to take the idea of 'high tea' to a whole new level. Guests will be welcomed into The Libraries' exquisite space with a glass of No1 Family Estate Assemblé, followed by a selection of teas from Zealong (New Zealand's only commercial tea estate). From there, they will be treated to three leisurely courses featuring delightful savoury and sweet bites made using utterly delicious and sustainably sourced seasonal produce. Tickets for the High Tea are $95 per person, and there will be two sittings on the day, on at 12pm and one at 2:30pm. Set to be a popular event, we suggest booking your spot now.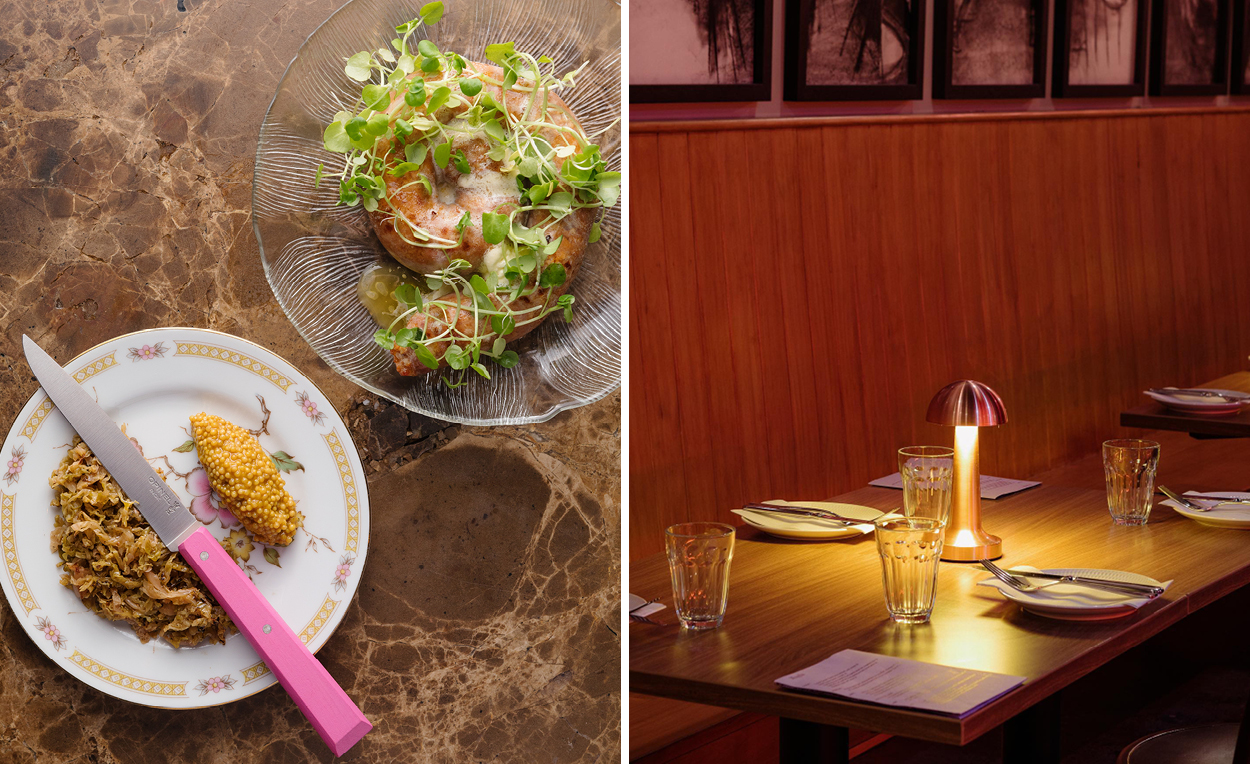 Carlo Buenaventura continues to delight us with his cutting-edge culinary creations at Bar Magda, where new-wave Filipino food takes centre stage in a flurry of unique and flavoursome fare. Now, Buenaventura has added a raft of exceptional new dishes to Bar Magda's offering, with a new menu that looks set to take things to the next level. See more information here.
Art lovers take note, Park Hyatt Auckland is set to host an afternoon of intriguing immersion into the remarkable world of Māori art with an afternoon tea and talk series by a raft of notable New Zealand artists. Taking place on Saturday the 14th of October from 2:30pm until 5pm, The Artist Conversation Afternoon Tea will be hosted by Sir Bob Harvey and features talks from the likes of Peata Larkin, Steve Dunlop and more. Allowing attendees to discover the beauty of the creative process while indulging in a specially curated afternoon tea, this event is one you don't want to miss out on. Tickets are $75 per person and can be secured here.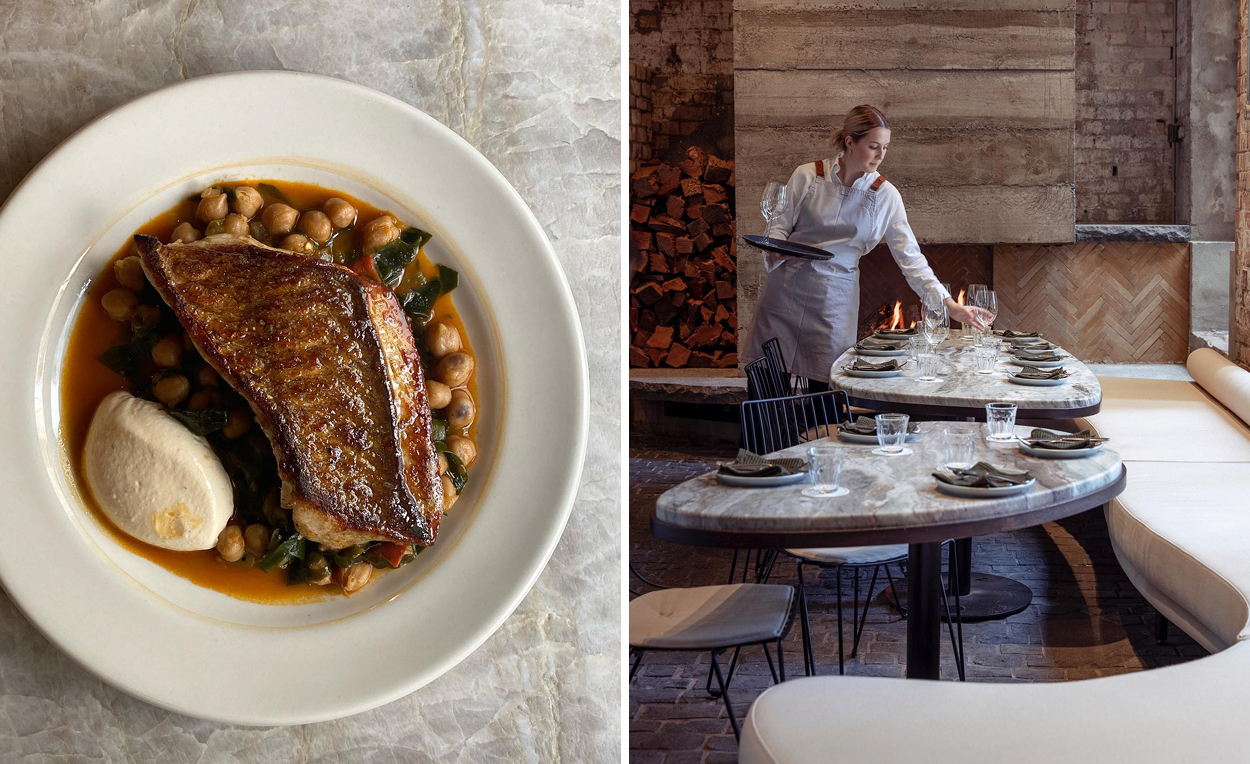 At this unique, one-night-only degustation dinner, Kingi's award-winning chef, Tom Hishon will shine a light on the humble snapper, harnessing its versatility to create five unforgettable courses that showcase this fish as you've likely never experienced it before. Using a different part of the snapper in each course, Hishon will demonstrate inventive techniques combined with local and seasonal produce to bring out a range of outstanding flavours and textures. From snapper crudo with nasturtium, apple and elderflower, to asparagus with snapper bacon and macadamia, the dishes on this menu are set to offer a culinary journey. Beyond the versatility of the snapper itself, its abundance in New Zealand waters makes it a favourite for any sustainability-focused menus (something that has long underpinned the culinary philosophy at Kingi), and to highlight this point, representatives from non-profit LegaSea will also be at this event, to briefly talk about their dedicated to restoring the abundance, biodiversity and health of New Zealand's marine environment. They will also be announcing an exciting new product launch in partnership with Kingi and Critical Design. The dinner will take place on Wednesday the 25th of October, and tickets are $125 per person. Secure your spot here.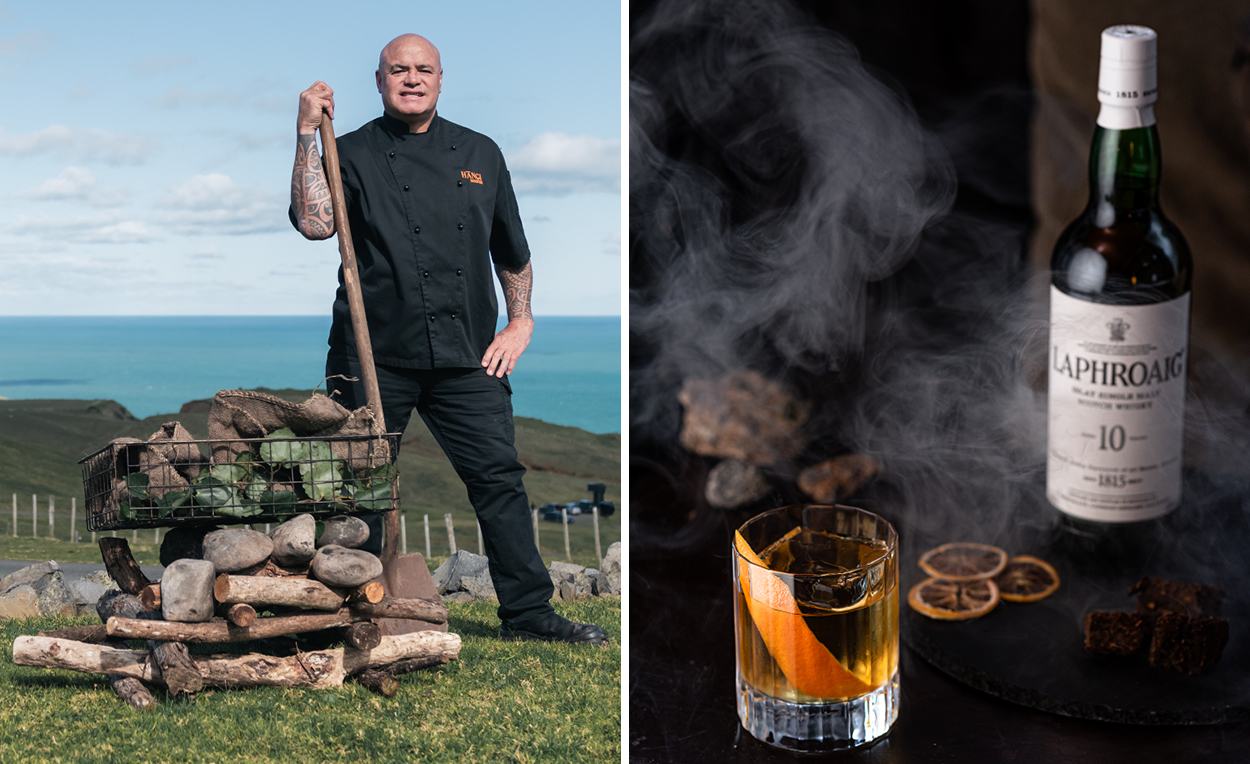 Iconic Scottish Whisky Laphroaig is teaming up with Kiwi culinary pioneer Rewi Spraggon (A.K.A The Hāngi Master) to put on a dinner at Mechanics Bay that you really don't want to miss. There, exceptional whisky, mouthwatering food and convivial company will collide in an evening to remember. A must-do for whisky lovers and gourmands, Tales of Peat, Salt and Fire will take place on Saturday the 28th of October. More information and tickets can be found here.
October is officially Breast Cancer Awareness Month, and so, in a show of solidarity and support Park Hyatt Auckland I hosting a "Steeped in Support" Pink Afternoon Tea in partnership with Breast Cancer Foundation NZ and Wiki'd Support. Taking place on Thursday 12th of October from 2pm until 5pm, this event invites guests to enjoy a four-course, pink-inspired afternoon tea, which includes a glass of rose and a take-home gift of tea towels from the Tea Towel Takeover. Also featuring a talk from Stephanie Wiki, a breast cancer survivor with an inspiring story and a silent auction, this is one very worthy occasion we would encourage everyone to book now. Tickets (available here) are $90 per person, and all proceeds will go directly to BCFNZ.
Viaduct Harbour stalwart, Soul Bar & Bistro is giving October a decidedly convivial spin with its month-long cocktail special. This month, it's the ultimate party cocktail — the Pornstar Martini — that is taking centre stage in a celebration that has seen Soul's clever Bar Manager, Katie Cramphorn, create a variety of takes on the classic libation. For all the information about the cocktail celebration you don't want to miss, see here.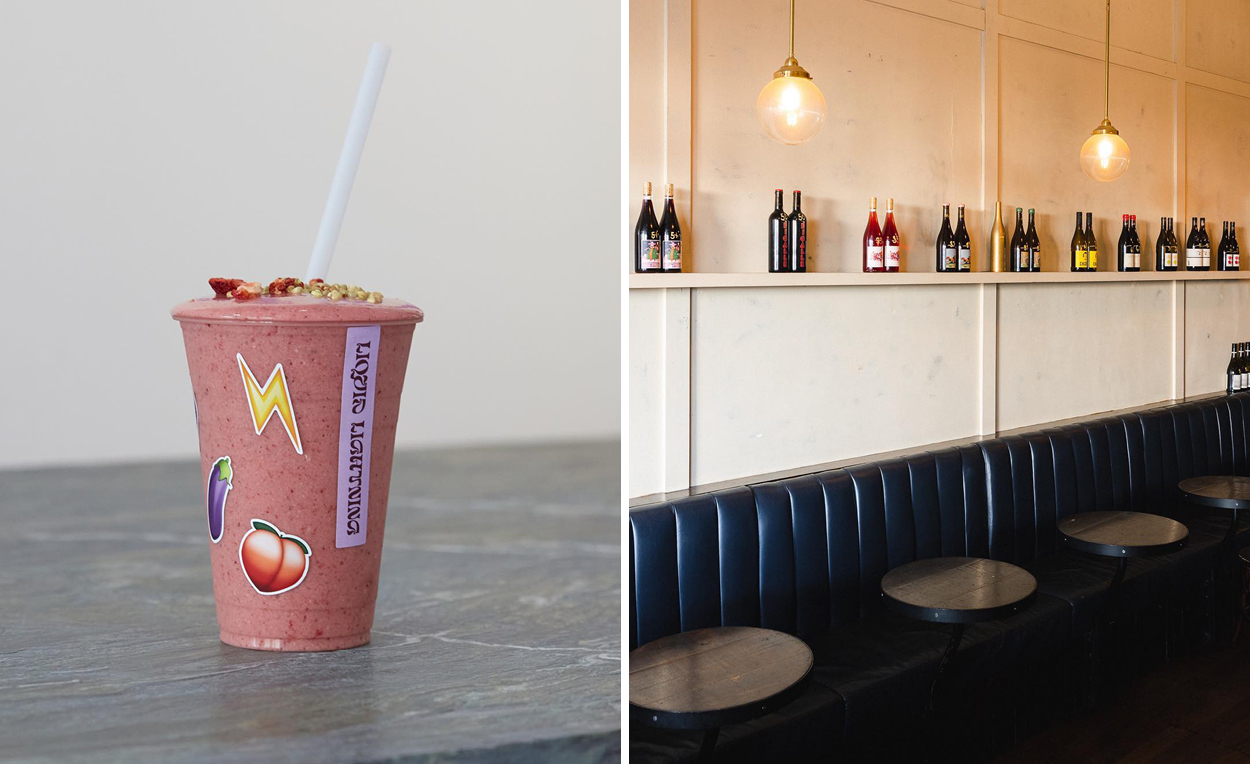 Serving a raft of superfood-packed mood-boosting smoothies, fresh juices, yummy bites, bone broth and more, naturopath Grace Miller's Liquid Lightening made a quick impact when it opened earlier this year in a temporary spot on Jervois Road, drawing crowds of people looking for something satiating that would actually benefit their health. But it was never to be a permanent thing, and its closure a few months ago left a smoothie-shaped hole in our hearts. So, you can imagine our excitement when we heard that Miller was bringing Liquid Lightening back for one month only with a residency at Annabel's. Throughout October, on Fridays and Saturdays from 8am until 1pm, you'll find Miller set up at Annabel's slinging the smoothies you have been craving for so long. Here for a good time, not a long one, don't miss out on what might be your last chance to get hold of Liquid Lightening's liquid gold.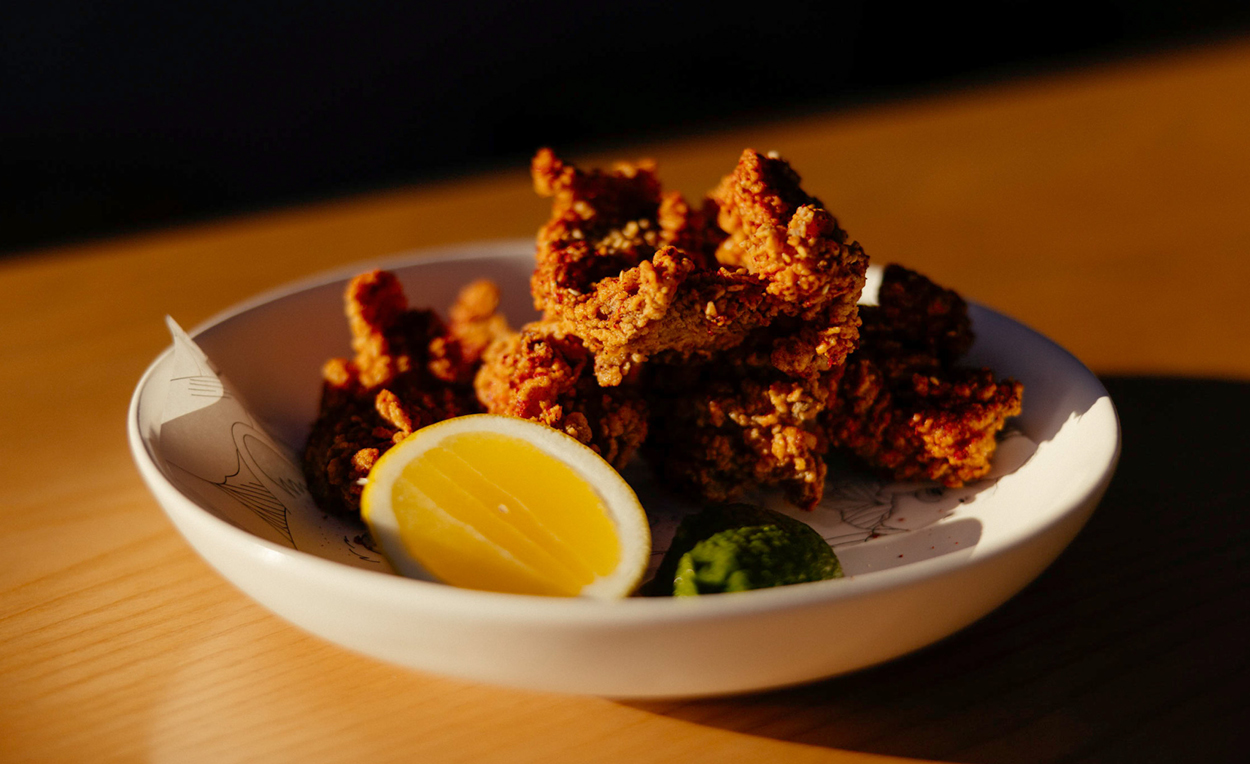 One of our absolute favourite Viaduct Harbour spots, Hello Beasty, has revealed a raft of delicious new additions to its flavoursome menu, now sitting alongside the classic dishes that have long drawn us into this exceptional waterfront spot. Some of the highlights include a fiery new Beasty Fried Chicken, seasoned with Sichuan chilli and served with coriander chimichurri and lemon, a plate of fresh, line-caught kingfish served with fermented ponzu, shio kombu, puffed rice and chives, and the utterly mouthwatering gua bao (a lovely little 'baby' bao that is the perfect taster) filled with miso-braised, grain-fed brisket, pickled sesame carrot, beetroot and coriander with chilli and lime sauce. All of these and more can be enjoyed with Hello Beasty icons like the KFC (Korean Fried Cauliflower), the Prawn and Crab Toast and the Katsu Sando. If you haven't been to Hello Beasty in a while, consider this your sign to book a table STAT.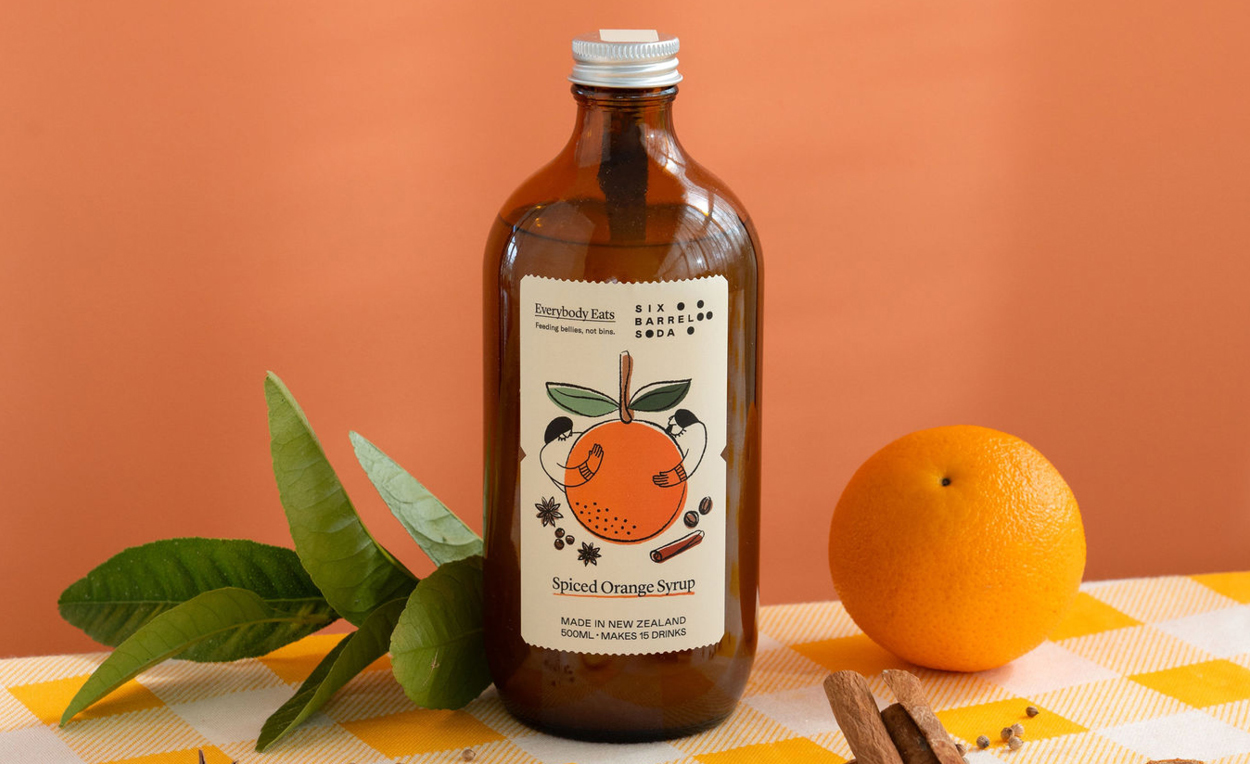 Wellington-based Six Barrel Soda has been crafting its delicious soda syrups since 2012, and has, since its inception, focused on using low-waste and reusable materials. Now, in what could be considered a perfect pairing, the brand has teamed up with Everybody Eats — the local charity on a mission to reduce food waste, food poverty and social isolation in New Zealand via pay-as-you-feel restaurants that use food that would otherwise go to waste. Together, Six Barrel Soda and Everybody Eats have launched a special edition Spiced Orange Syrup, a sustainable soda syrup made with zesty local oranges and spices, where the orange rinds have been donated by Moore Wilson's where they are a byproduct of their fresh juice operation. The new Spiced Orange Syrup is available to purchase from selected stockists country-wide as well as online here, with $1 from every bottle sale going to Everybody Eats' very worthy cause.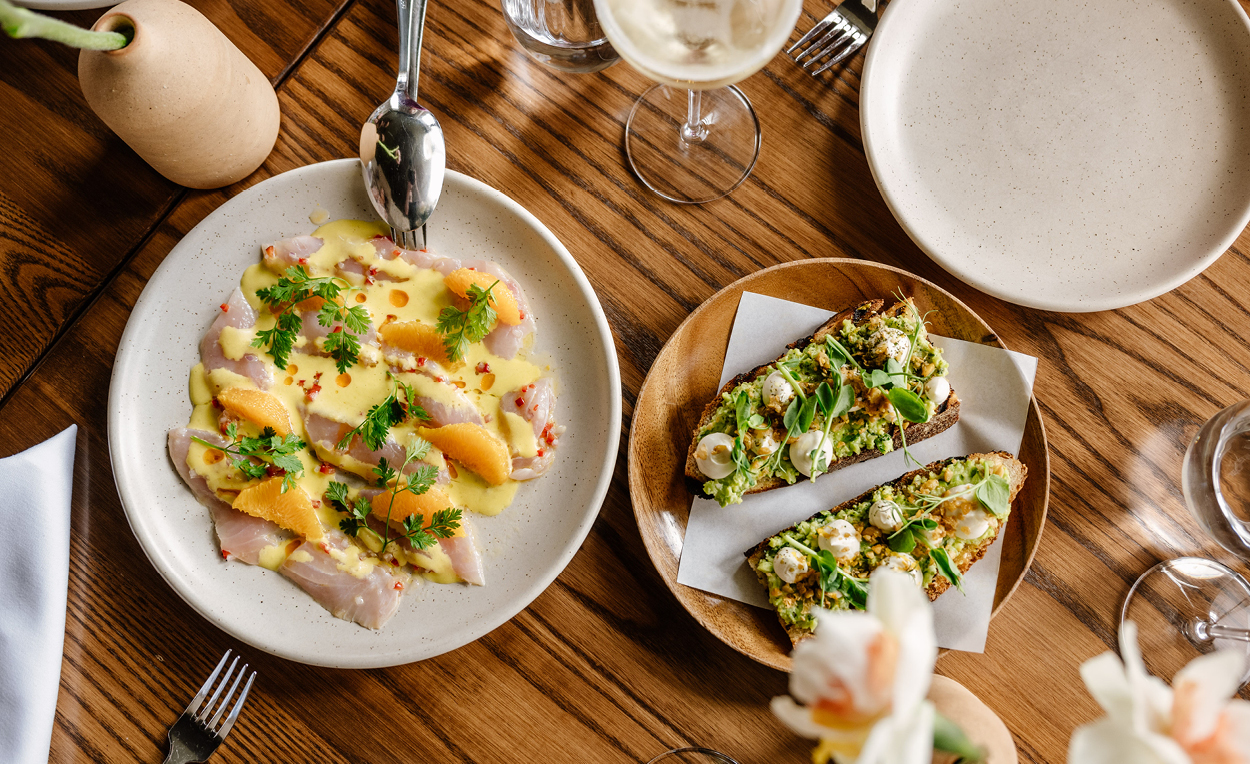 The warmer, longer days we've been waiting for are almost here, so of course, it is to one of our favourite Herne Bay haunts that we flock. As beloved for its delicious food as it is for its coveted outdoor tables that get the best of the late afternoon sun, Andiamo is the perfect place to lock in a long lunch, particularly because of the special set lunch menu it is running with Perrier-Jouët that is available Wednesday through Sunday, from 12pm until 3pm until the end of October. There, for $69 per person, guests will be greeted with a glass of Perrier-Jouët Grand Brut, and invited to indulge in a delicious, two-course feast including their choice of entrée and main. That said, if a longer lunch is on the cards, sides like a mixed leaf salad or Andiamo's famous potato fries can be added to the table for $10 a dish, similarly, those seeking to end their lunch on a sweet note can add the tiramisu to their order for an additional $10. Alongside the delectable food is a dedicated Perrier-Jouët Champagne menu of exquisite drops as the perfect accompaniment to any springtime lunch. From Perrier-Jouët's Blason Rosé NV to its Blanc de Blancs NV to its iconic Belle Époque, 2014 (a truly rare and elegant Champagne), plus the option for diners to pre-book a bottle of Perrier-Jouët Grand Brut to be ready table side for the special price of $120, Andiamo's Perrier-Jouët lunchtime menu is here for a good time, not a long one, so get in while you can.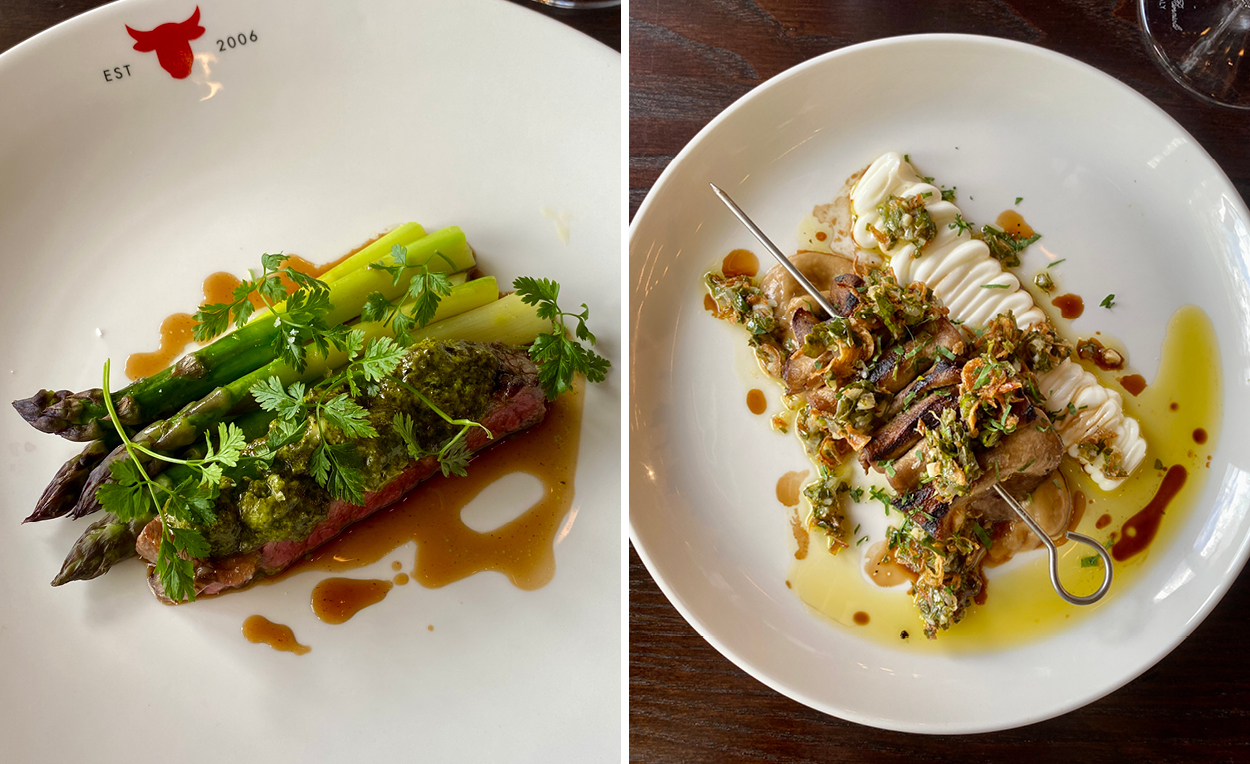 The September iteration of this event was a quick sell-out and for very good reason. Now, Jervois Steak House is back with another epic Wagyu Evening on Tuesday the 31st of October. Nestled in the cosy surrounds of JSH's freshly refurbished dining room, guests are invited to enjoy a delectable, five-course menu designed by Executive Chef Gavin Doyle and designed to showcase the pinnacle of quality beef: Wagyu. There, a variety of Wagyu including the extremely renowned Japanese A5 Wagyu, will be on the menu, sourced from JSH's esteemed Wagyu beef producers, who are masters in their craft. The exclusive wine partner for October's event is Te Kairanga, with optional wine matches available to purchase on the night (something that is sure to take any experience to the next level). Book your spot here or by emailing Jervois Steak House here.