Last year, we were introduced to some of the best tacos we've ever tried courtesy of Manuel Moreno and his inner-city spot Mr. Taco. Now, Moreno is treating our taste buds to another authentic Mexican specialty with his recently-opened eatery two doors around the corner on Victoria Street: Miss Torta.
Offering all-day breakfast, lunch and dinner until 8pm, Miss Torta is named for the ubiquitous Mexican torta, or sandwiches, that form the central dishes on its menu. Comprising a soft white bun within which a variety of delicious fillings are combined, the tortas are perfect for a quick, easy and tasty lunch (or dinner) that will leave you full and satisfied.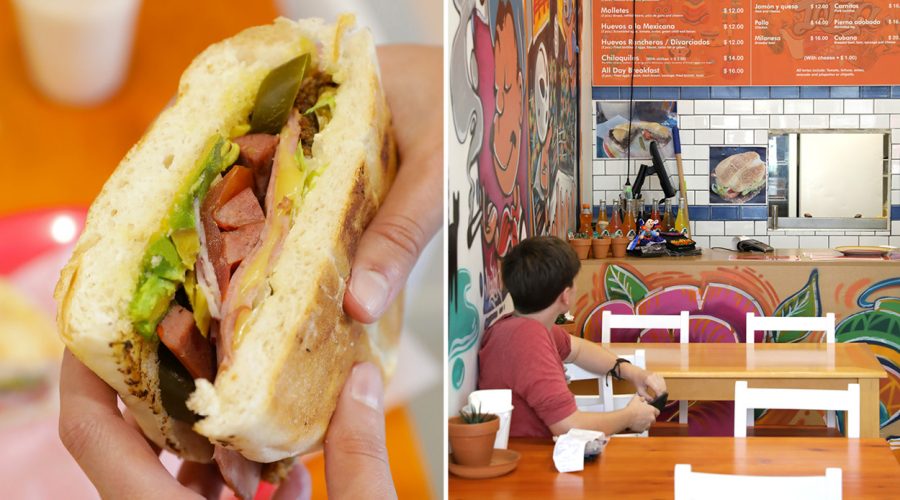 Variations include the Pierna Adobada, with tender and moist marinated pulled pork, Milanesa, a crunchy crumbed beef fillet, a jamón y queso (ham and cheese) — and more. All the tortas include tomatoes, shredded lettuce and thinly sliced red onion, as well as avocado and jalapeños or chipotle. The Cubana is one of the most popular tortas in Mexico, says Moreno, with a hearty filling of crumbed beef fillet, ham, thin sausages and cheese, plus the aforementioned lettuce et al.
While taquerias are everywhere in Mexico, Tortarias are also extremely ubiquitous, Moreno tells us, and he wanted to introduce New Zealanders to the beauty of the hearty sandwich. He commissions a local bakery to bake his torta buns in exactly the right way, and always uses the freshest ingredients.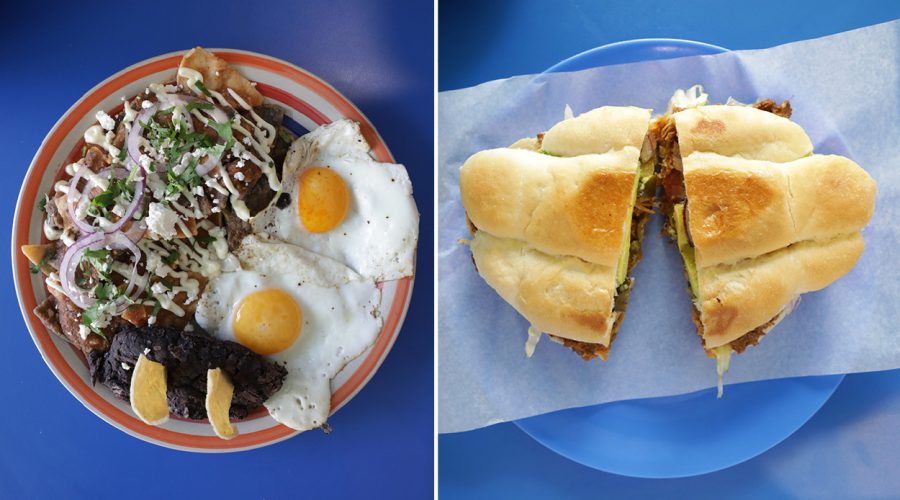 Along with the tortas, the all-day breakfast menu offers a variety of traditional Mexican dishes. Think Chilaquiles — tortilla chips, red or green salsa, queso fresco and two fried eggs — huevos rancheros, and huevos a la Mexicana (Mexican-style scrambled eggs). You'll also find dishes like tortilla soup, fish tacos, enchiladas and fajitas on the 'all-day, everyday' menu, great options for a low key dinner.
Should you be thirsty, there are colourful Jarrito sodas, but we'd have a glass of Miss Torta's house-made horchata any day. A delicious, creamy iced drink, we're told it is made from "rice milk, a splash of sweetened condensed milk, cinnamon… and love." We'll have a top-up, please.
Miss Torta
75C Victoria Street West
Auckland