New North Road has a new pizza joint that's already got locals lining up outside. Founded by Guil Bezerra — a former head chef at Coco's Cantina — along with two friends and now business partners, Frat's Pizza is a friendly neighbourhood spot that specialises in approachable yet elevated pizzas.
"We wanted to focus on quality and offer a bit of a twist, flavour-wise," explains Bezerra. Focusing on simple flavours that are then lifted with chef-driven touches, the Frat's team is offering its own, fresh take on a much-loved cuisine.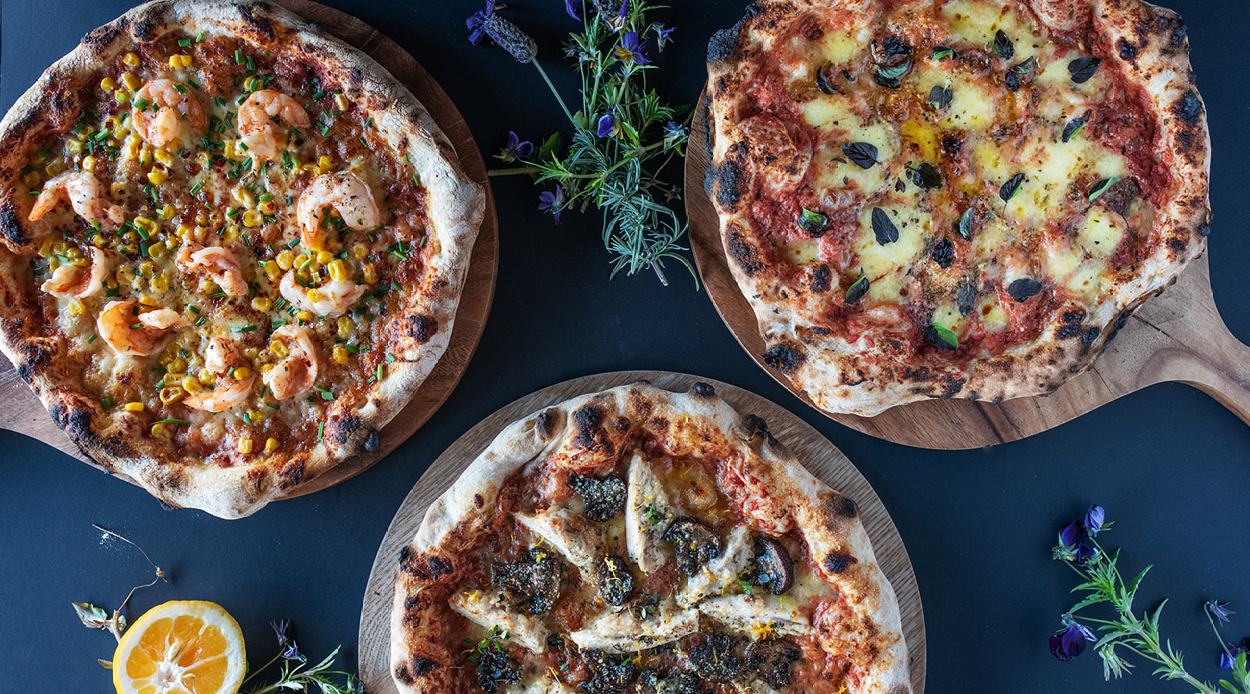 From prawn and corn to broccoli and smoked pancetta; chicken and mushroom, and even a cacio e pepe pizza, Frat's toppings are crowd-pleasers that are executed with finesse. Take the prawn and corn pizza, for example — after coming out of the oven, it is drizzled with a fragrant prawn emulsion, made in-house from the prawn shells, lemongrass, fennel seeds, garlic and chilli so each bite sings with flavour. The chicken and mushroom pizza sees organic chicken and locally sourced mushrooms marinated and roasted separately before going on the base, and then finished after baking with fresh thyme and a sprinkle of lemon zest.
Bezerra is a big believer in the texture of a pizza's base, he says, preferring a slightly stronger base rather than too flimsy in the middle. Sourdough is perfect for this, giving a crunchy yet pillowy slice that sits somewhere between the Neopolitan and New York styles.
In accordance with current government Covid-19 restrictions, Frat's has only been open for takeaway thus far, but once it is able to have dine-in customers it can seat up to 30 inside and out the front. There will be a pared-back wine list, and casual yet welcoming service style.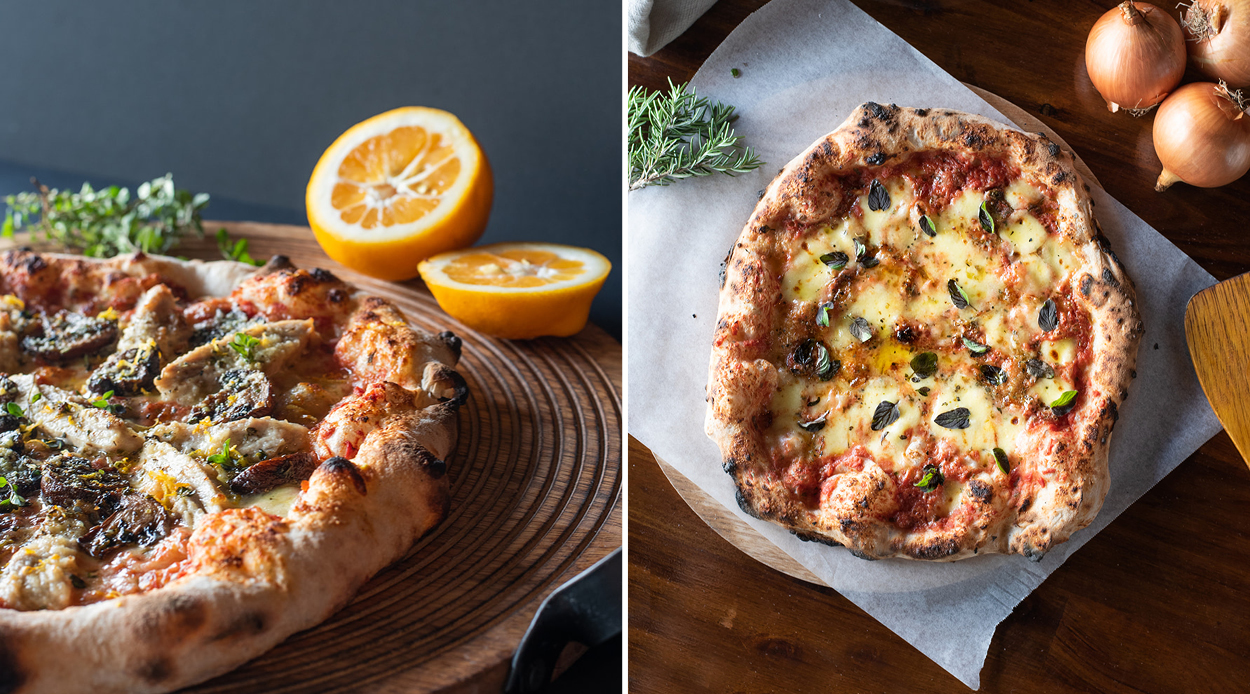 Feedback from diners has been overwhelmingly positive. "We'd love to become that neighbourhood place where you go once a week, without fail," says Bezerra.
Frat's emphasis on utilising exceptional ingredients and supporting local suppliers, like olive oil from up north, organic chicken and Massimo's New Zealand-made Italian cheeses, mean that not only is the product delicious, it's high quality.
Frat's is short for 'fratelli', meaning 'brothers'. "We are three really good mates," says Bezerra, "but didn't want to call it Fratelli, because we're not Italians!"
Regardless of their relation, we think Frat's Pizza will become your fast friend.
Opening hours:
Tuesday to Saturday: 5pm — 9pm
Closed Sunday & Monday
Frat's Pizza
1089 New North Road,
Mount Albert