Is there anything more quintessential during a New Zealand summer than fish and chips on the beach? We're always on the lookout for purveyors of our favourite deep fried goods, and whether you're a resident of the Eastern Beaches or just visiting, this recently-opened Mission Bay chippie is one to try.
Named Fishboy, the "casual seafood eatery" is the brainchild of the team behind thriving Herne Bay outpost Fishsmith, and anyone familiar with their offering can expect the same level of delightful fish-oriented bites.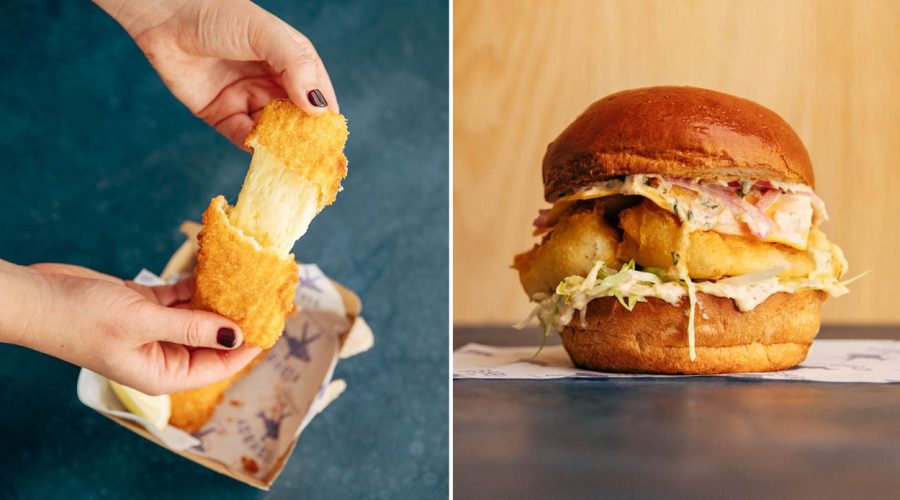 A key difference is that Fishboy has the capacity for dine-in eaters, thanks to larger premises with both interior and exterior tables — should the glory of dining on the sand at Mission Bay beach opposite not quite appeal. It is also licensed for beer and wine, of which it has a succinct selection from Garage Project and Soho, respectively.
Aside from the selection of excellent fish fillets, available battered, crumbed, grilled or with gluten free batter, and both potato and kumara chips, there's a plethora of other dishes to branch out to. There's salt and pepper squid, dusted with five-spice salt and pepper mix, and panko-crumbed halloumi; a mussel po boy burger, and a grilled fish salad for those feeling virtuous. The battered fish burger is always excellent, as are the fish tacos, and the variety of condiments including smokey aioli, hot sauce mayo and curry ketchup are sure to make each dip of a chip even more delicious.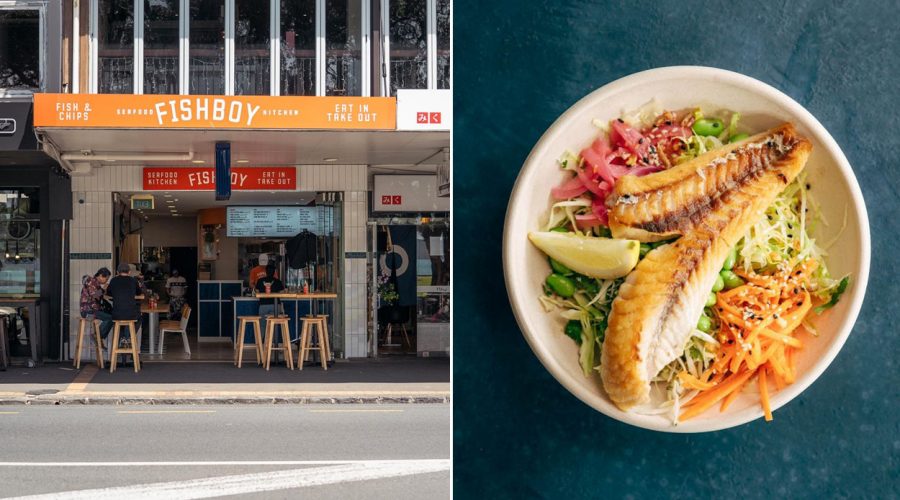 While we've certainly had a good summer so far, we're not ready to say goodbye to it yet, and next sunny weekend day you'll be sure to find us flocking to Fishboy — see you at the beach.
Fishboy
55 Tamaki Drive,
Mission Bay,
Auckland