If you're a Rosedale local, or find yourself out that way and in need of sustenance, you'll be pleased to know there's a very appealing new opening in the area, in the form of daytime cafe Deep.
Run by Danny Lee, a talented barista with varied experience in the local hospitality scene, Deep aims to explore the breadth of what cafe and brunch fare can be, delving deeper (as the name would suggest) than just the usual stock-standard options.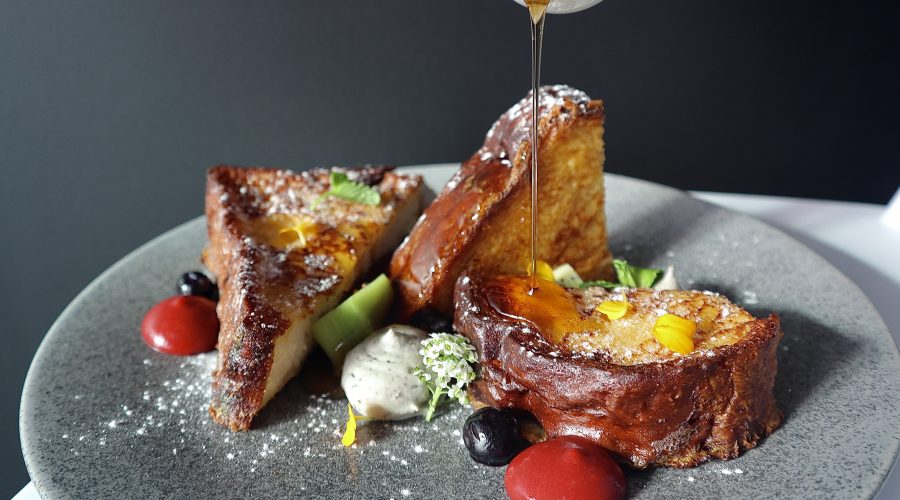 With a menu designed by head chef Ian Hwang, the seasonally-focused offering incorporates both heartier and lighter choices. In particular, we're interested in the French toast, which harnesses a sweet and savoury contrast in the pairing of truffle mascarpone with the toast and a 'strawberry fluid gel', a kind of strawberry puree that is then converted to a jelly-like texture.
For burger fans, the Deep cheeseburger has been crowned the cafe's signature dish, comprising two patties, melted American cheddar cheese and caramelised onion — topped off with Hwang's own secret sauce.
The cheese toastie du jour is presented as a croque monsieur, that beloved ooze of béchamel, champagne ham and gruyere, while duck croquettes on baby cos and a tofu, quinoa, bulgur wheat and pickled daikon salad are both suitably enticing for lunchtime diners.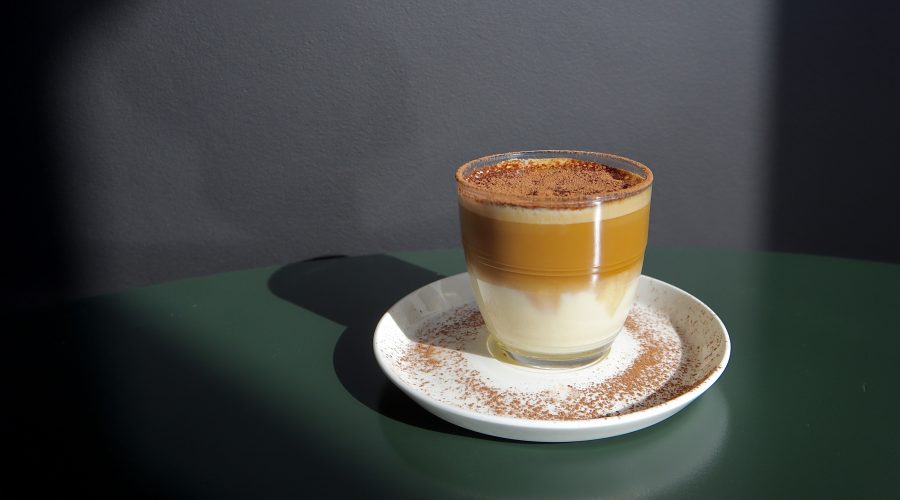 As the cafe's resident caffeine expert, Lee has added his own touch to the beverage menu, which utilises beans from Atomic Coffee Roasters. A luxe take on an iced latte, Lee's signature coffee recipe serves up a heavenly combination of house-made espresso cream using Atomic's Veloce blend, atop vanilla custard milk served over ice.
With its serene dark green walls and sophisticated branding, the tight-knit team behind Deep has made sure all the cafe's elements are considered and cohesive.
It's great to see a promising new opening set up off the beaten track, and this cafe's offering has us more than willing to make the trip over the bridge.
Opening Hours:
Monday — Friday: 7:00am – 3:00pm
Saturday: 8:00am – 3:30pm
Sunday: Closed
Kitchen closes at 2pm
Deep
11/83 Apollo Drive, Rosedale,
Auckland 0632