Non Solo Pizza has been a beloved Parnell neighbourhood institution for over 25 years. Now, its convivial charm has arrived in the inner city with the opening of sister venue Bar Non Solo.
Located in the refurbished space that previously housed The Deck at Ostro, Bar Non Solo initially cut its metaphorical opening ribbon on the 13th of August — the next week, we were plunged into a four-month lockdown. Anyone lucky enough to slip in a visit in that first weekend would agree, this new venture is set to be a roaring success. Now, with hospitality able to host in-person customers once again from Friday the 3rd of December, we know where our first stop will be.
Having dialled up the vibe of its suburban counterpart to offer a party-ready space that's perfect for after-work drinks, pre-dinner snacks and lively nightcaps, Bar Non Solo is a well-heeled inner-city destination indeed. Step out of the level two lift, and a brand new entranceway welcomes you, with Ostro revelling in its prime waterfront spot to the left, and Bar Non Solo taking in the lights of Britomart to the right.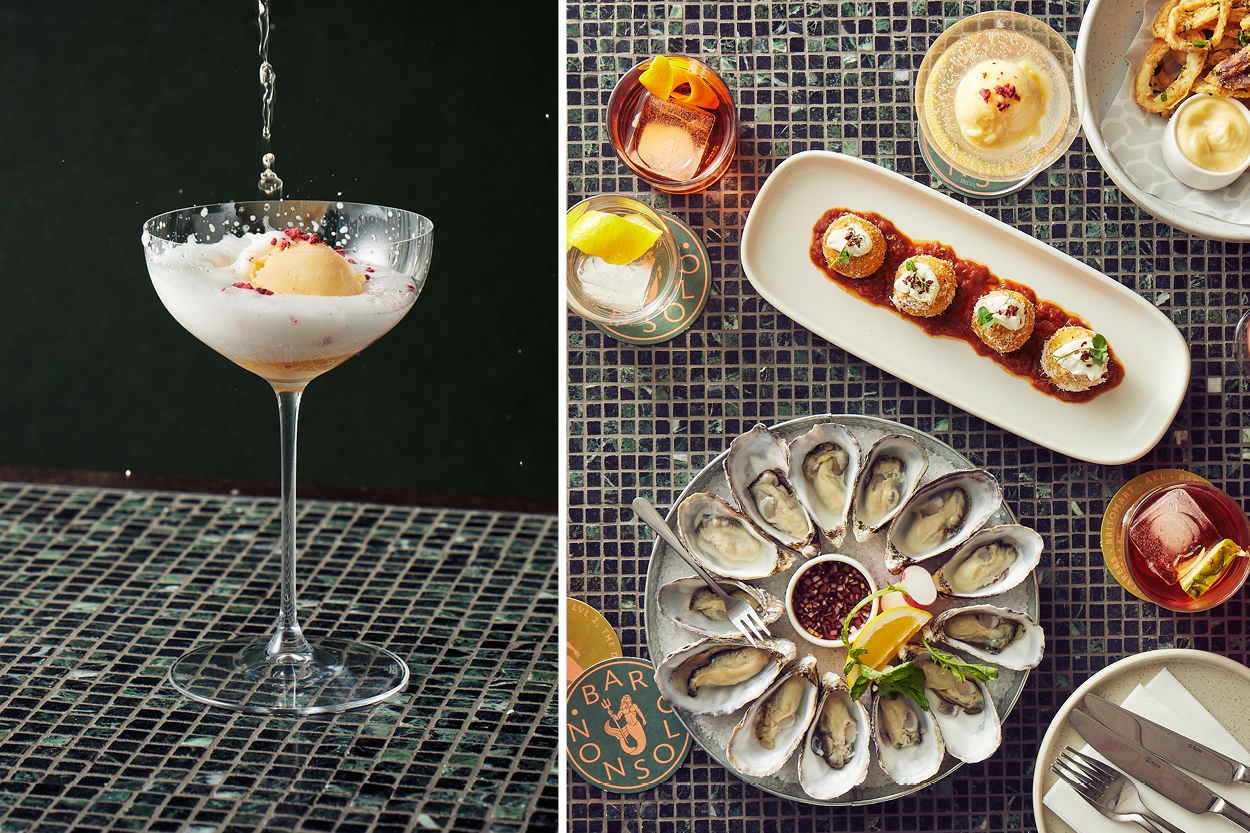 With Paul Izzard and his award-winning team taking care of the redesign, Bar Non Solo's space feels both spacious and welcoming, with varying sizes and heights of table catering to everyone from couples on dates to groups of friends catching up. Continuing Ostro's dark green palette, albeit with a deeper, more olive-tinted hue, are leather banquettes and covered stools, plus charming tiled tabletops and painted wood consoles.
The drinks list focuses on Italian cocktails (including a negroni on tap), spritzes, digestifs and wine, while Savor Group Executive Chef Chris Rendell has reinvented Non Solo's menu to have more of a small-plates focus. Find pasta, antipasti and salumi among the various sharing dishes, as well as the eatery's famous pizza (an impressive pizza oven has been installed).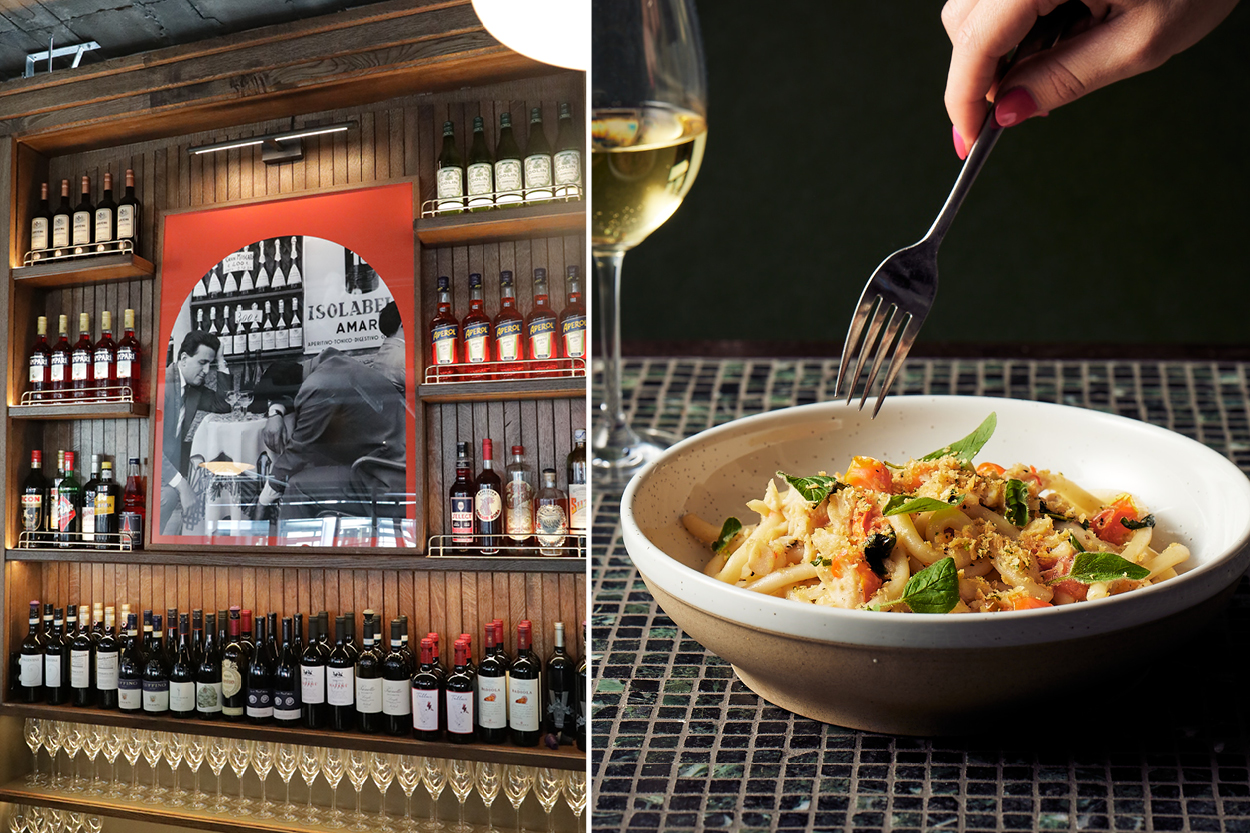 Non Solo's legendary Aperitivo hour is another thing this bar has in common with its Parnell sister; running Wednesday to Saturday from 5 — 7pm, expect free bar bites, flowing Peroni and spritzes. On Friday evening, the plan is to kick things up a notch with a selection of the best DJs in town on the decks — all helping Bar Non Solo to bring the spirit of Italian nightlife to Britomart.
Some anticipated tables are still available to book for varying group sizes, while booking is mandated under the traffic light system. You'll be sure to find us here, enthusiastically soaking up the atmosphere all summer long.
Video at top of page was filmed in August 2021 before lockdown restrictions.
Bar Non Solo
Level 2, Seafarers Building
52 Tyler St
Britomart