After work drinks have never looked so good, as Auckland's newest bar and dining destination opens in the iconic 1 Albert Street building, offering a positively elevated outlook on the city.
Palmer is the final step in the reimagining of this historic site (once West Plaza), which has undergone an impressive transformation over the last few years with help from the original architect, Neville Price. The 1970's architectural facade has been given a modern facelift and a fit-out suited to more contemporary purposes.
Forming a core part of the Alberts portfolio — currently comprising five locations around Auckland's CBD and offering aspirational workplaces, hospitality and a private members club — Palmer is promising sophisticated dining akin to something you might find overseas. And after an exciting build-up to its opening, we can tell you that the experience certainly lives up to the hype.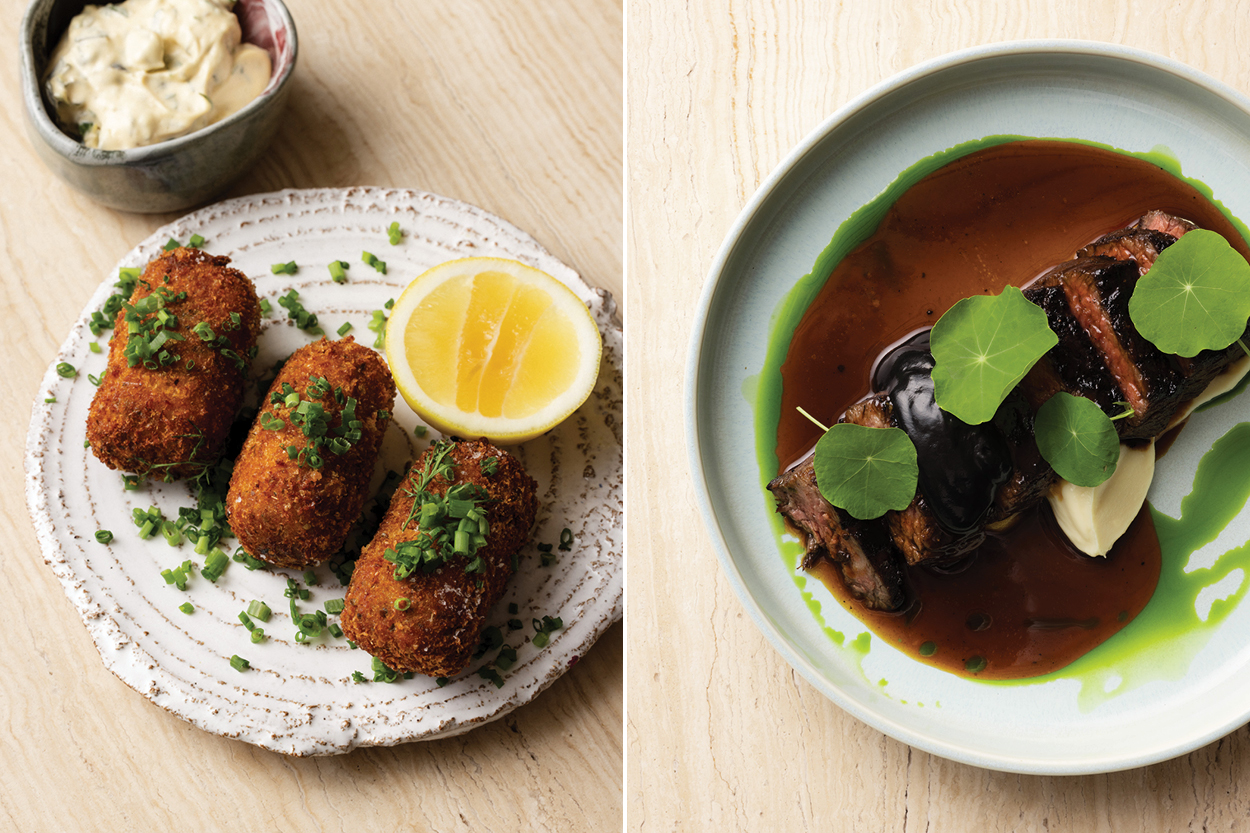 Inspired by the aesthetic of Fred's in Sydney and The Aviary in New York, Palmer's fit-out was conceived by renowned Australian studio, ACME (its first project in New Zealand). Taking modernist design cues from the likes of Palm Springs (and aiming to capture a bit of that city's fun vibe, too) the interior marries a palette of warm, earthy tones with teal and fresh mint greens that breathe life into the sandy Californian tiles, elegantly-curved wooden panels and sumptuous booth seating.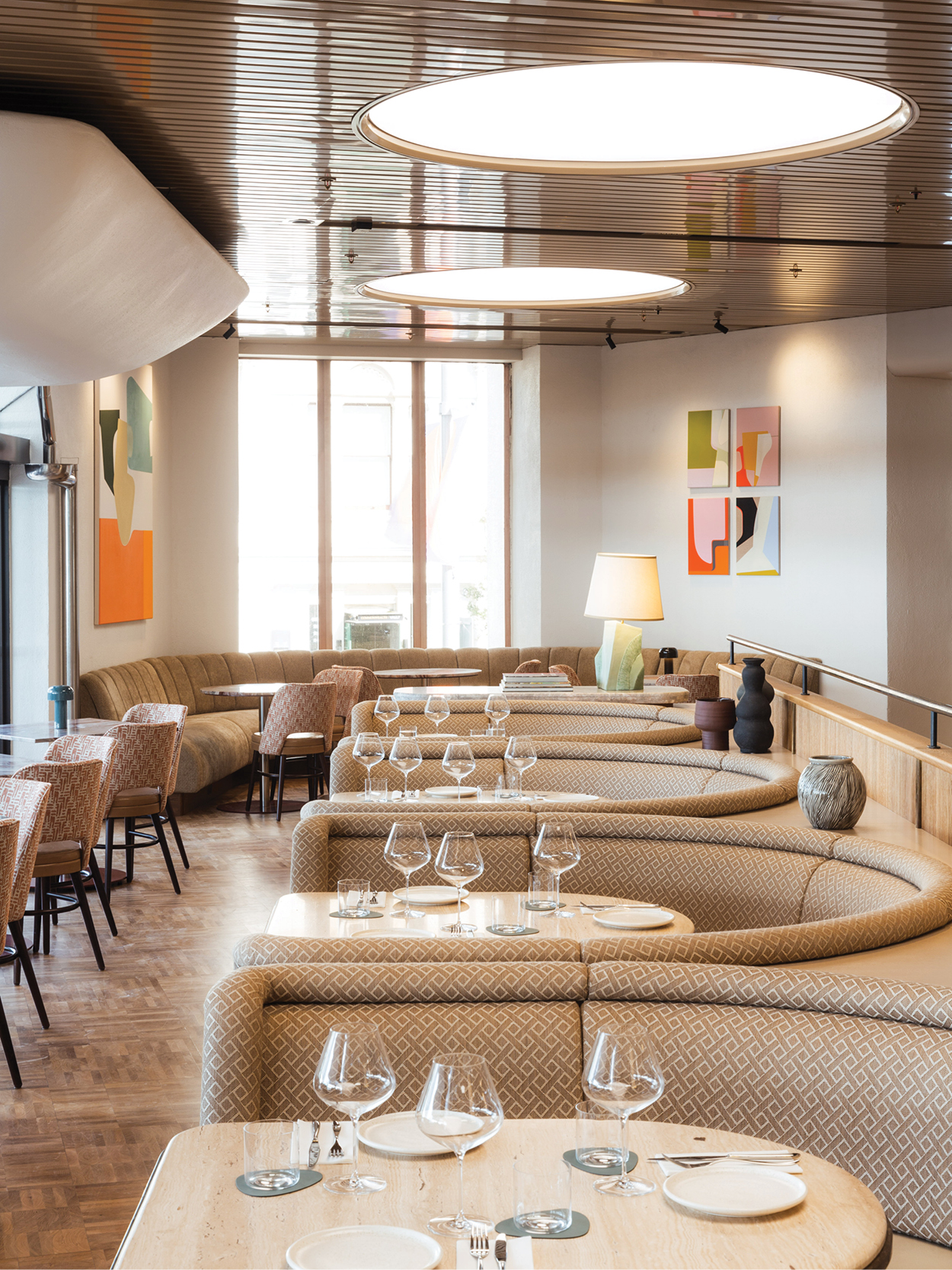 Whether you're seeking a cosy, after-work drink or a convivial catch up with friends, Palmer's inviting interior gives way to a sweeping terrace that provides the perfect alfresco spot to revel in a beautiful afternoon. And even as the sun goes down and the chill sets in, a roaring fire will take centre-stage outdoors, offering night-long warmth for those who choose to indulge in another round.
In fact, another round will be hard to turn down with a drinks menu that harnesses some of the region's best produce and seasonal flavours. Those seeking an after-work tipple or a nightcap will be able to reach for a curated selection of local beverages and delicious cocktails, that, as Bar Manager Nathan Cooper explains, focus on local and sustainable practices.
"The idea of sustainability that Palmer was designed with, extends to the drinks menu where we source from local suppliers and reduce waste by utilising every part of our ingredients," Cooper shares. "Patrons of Palmer can look forward to cocktails that embrace seasonal ingredients like Manuka, which is expressed in three unique forms across three cocktails. The Manuka Martini, Kiwi Coffee and Rosie's (named after the wife of Neville Price) which showcases local gin 1919, Earthbound Manuka Honey, grapefruit, lime and bitters."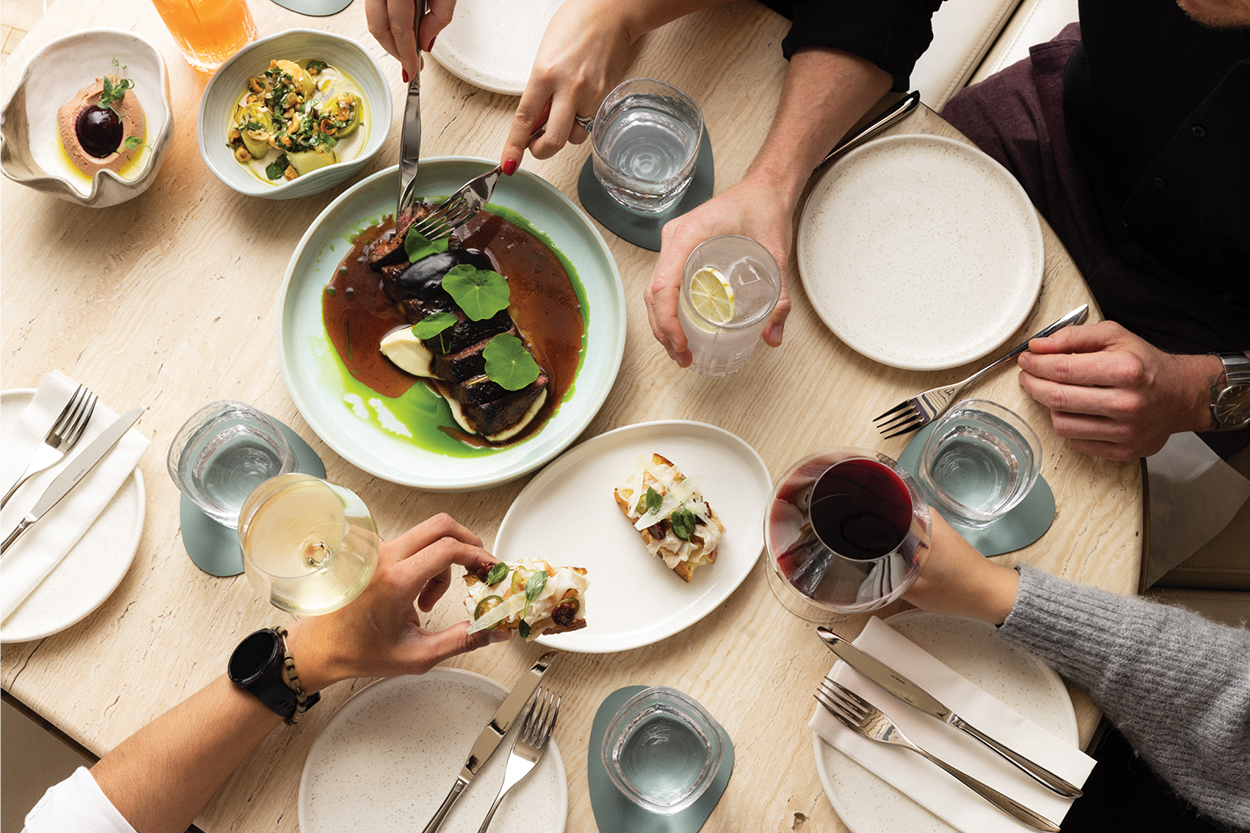 At the helm of Palmer's culinary offering is James Kenny (ex-Gerome), a New Zealand chef that has made his mark leading esteemed kitchens in both New Zealand and at lauded international restaurants such as Copenhagen's The Pescatarian and the globally renowned Noma. At Palmer, his food speaks to a more casual, contemporary approach, and will bring elemental, hand-made, seasonal experiences to the table.
"My cooking philosophy has and always will be, to keep it simple. Cook with care and finesse and have respect and understanding for the ingredients you are using," reflects Kenny.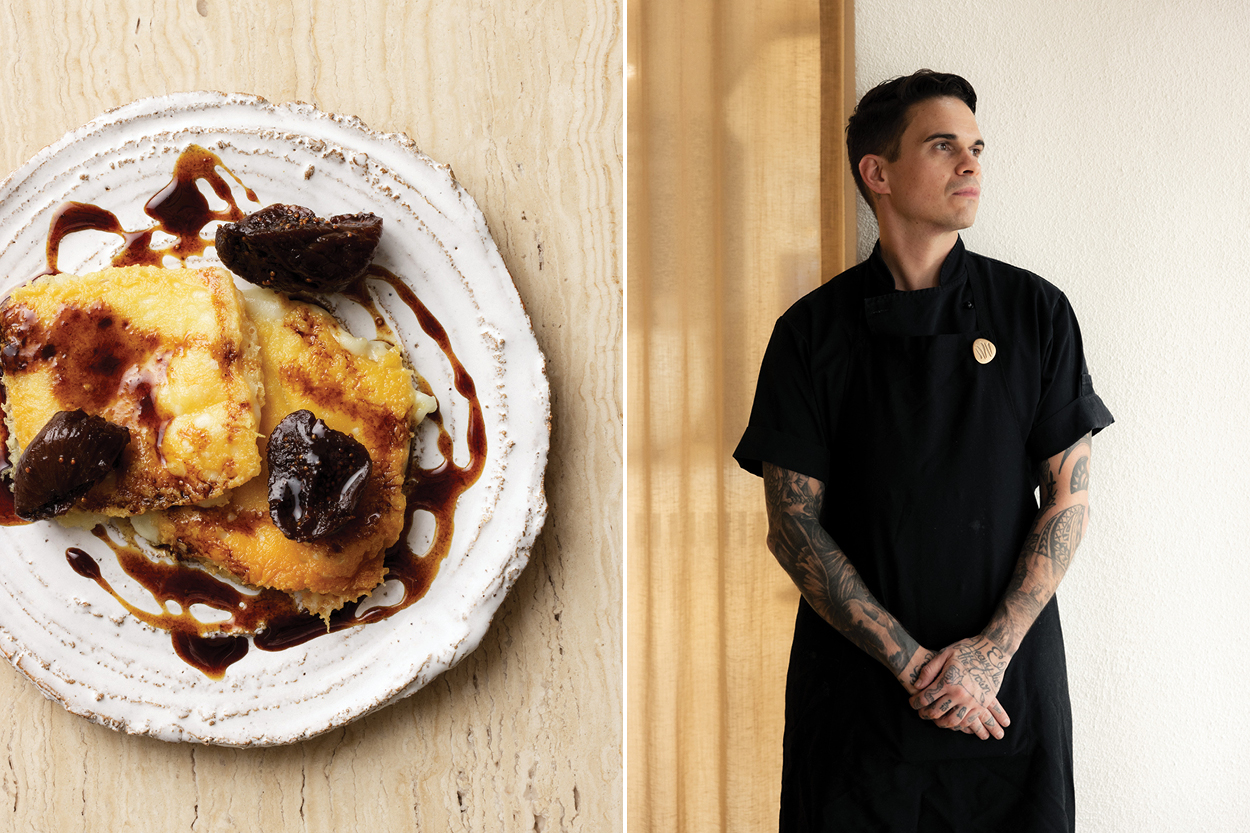 The end result, a culinary destination with a stunning design and unbeatable outlook, is a place just as suited to after-work drinks as it is to impressing a first date or heading out for a fun night with friends. Thanks to the meticulously considered design, it feels decidedly Sydney-meets-New-York, and we're only too grateful that it has finally opened its doors.
Opening hours:
Wednesday and Thursday, 3pm – 10pm
Friday and Saturday, 3pm – midnight
Sunday – Tuesday closed
Palmer Bar & Restaurant
1 Albert Street,
Auckland CBD, Auckland