"What's great about Kiwis, is that we are nomads by nature." While chef James Kenny is talking about the general population, it's tempting to surmise he's referring to himself personally, given the global path his cooking journey has taken him on.
Boasting an impressive array of experience at both local eateries and internationally renowned restaurants, Kenny heads up the food and beverage offering at Alberts, Auckland's aspirational workspaces and private tenants' club.
With the flagship restaurant launching imminently in Albert Street's West Plaza and other restaurants planned to open later this year, the aim is to draw on globally-inspired styles while remaining heavily influenced by both New Zealand's seasonal availability and the creativity of the team.
Originally from Papatoetoe, Kenny's career has spanned training in Paris, chef roles in Greece, London and Denmark. Back in New Zealand, Kenny was executive chef at Cornwall Park Bistro and helped establish and run Auckland's Gerome restaurant in Parnell — inspired by his experiences working on the Greek island of Zakynthos.
"My cooking philosophy has, and always will be, to keep it simple," explains Kenny. "To cook with care and finesse, and to have respect and understanding for the ingredients I am using."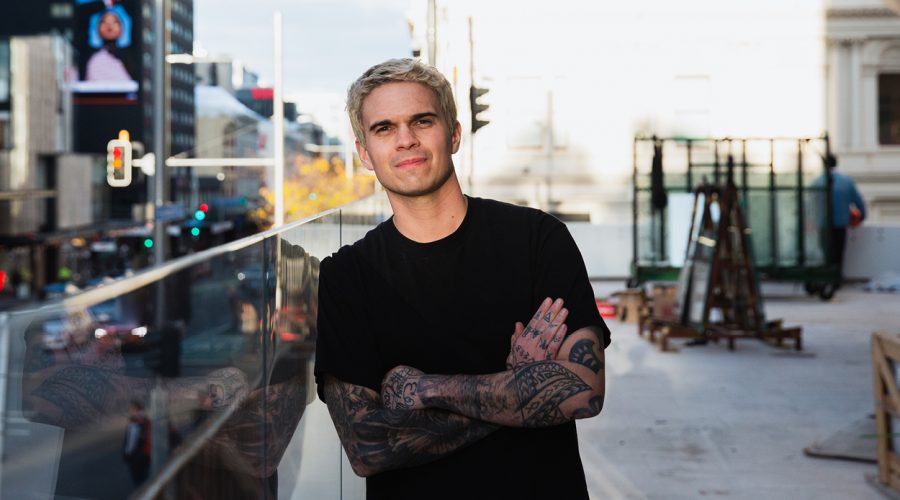 In April of 2020, forever searching to hone his craft, Kenny travelled to Denmark to learn about modern Scandanavian culinary techniques, including fermentation and preservation. Working as an intern at Rene Redzepi's globally renowned Noma restaurant and a chef de partie at celebrated organic eatery The Pescatarian, he was exposed to an abundance of new methods.
"Denmark was an eye-opening experience," says Kenny. "Nothing was wasted — broccoli stems, sliced and pickled for the summer months ahead; rosehips made into preserved jellies; seaweed made into kombucha. Anything that wasn't usable was mulched in-house and used for the vege patches. True sustainability."
Speaking on our food scene here at home, Kenny loves the global outlook of many Kiwis. "Travelling to all corners of the globe, honing our skills to return home to share with others… This is reflected by our food scene. International cuisine of a high calibre on every corner. It's really inspiring as a chef."
The most underrated ingredient in Kenny's opinion? "Lemon. As important a seasoning as salt, in my opinion. Adding the element of acidity lifts a dish to a new level." And as for overrated… "It's got to be chocolate."
When he's not on the clock creating delicious plates for diners to enjoy, Kenny says he's "a sucker for the Yum Cha at Grand Harbour. Always heaving, a buzzing atmosphere, and you can eat 'til you drop. Anywhere that has crispy duck on a trolley has to be good."
All in all, the chef is moving forward with eyes cast firmly on the horizon. "I'm excited, perhaps a little apprehensive, but mostly excited to see what becomes of this new world we are entering," he shares. "What we eat and how we eat it. How the dining scene changes to accommodate this, and where I can make my mark."